Is There Any Video Editing Software for Action Camera?
Yes, there are quite a number of video editing software programs for action camera at the moment. The features of these action camera video editing software vary as well as their prices. With that being said as mentioned above, the best action camera video editing software to use is Filmora Video Editor. In the next part below, we will talk about its features and how to edit action camera video using Filmora Video Editor.
Part 1: Recommended Action Camera Video Editor - Filmora Video Editor
The best action camera video editor that is recommended is Filmora Video Editor for Windows (or Filmora Video Editor for Mac). The reason behind this is that Fillmore Video Editor is an intuitive tool with action cam editing options like an instant cutter, speed effect, colour tuning and fix and correction option. Moreover, it was worth noting that Filmora Video editor is a software that supports editing of videos, images and audios. It is built with basic editing options as well and advanced editing options. Other than that, Filmora Video Editor has a simple user interface that can be used by anyone.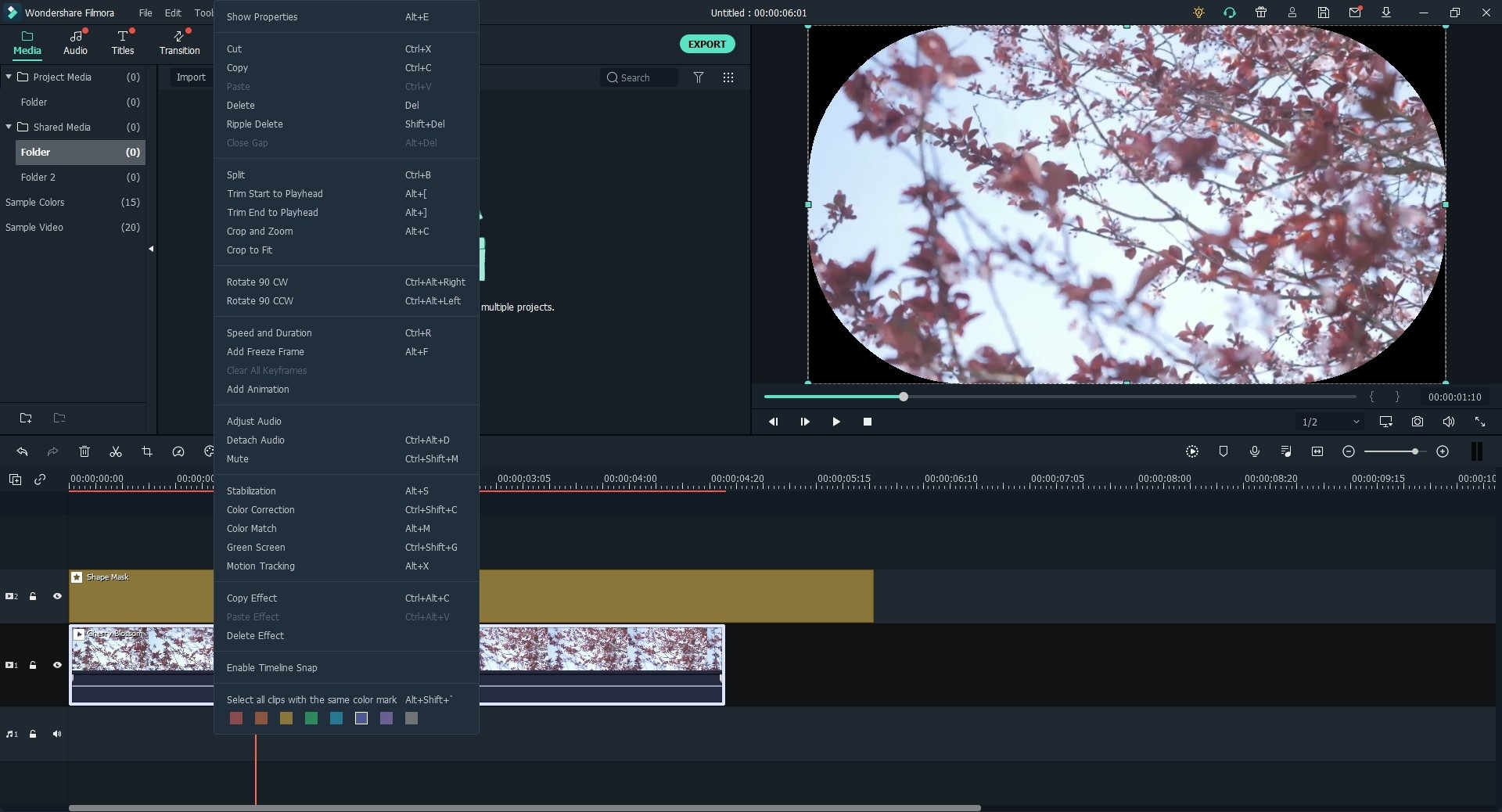 Key Features of Filmora Video Editor
Built with basic video and audio editing controls like; split, trim, rotate, brightness and aspect ratio among others.
It has a variety of effects ranging from overlays, transitions, elements to effects.
The basic features incorporated with features like; 4K video support, GIF support, social import, noise removal, colour tuning, play in reverse among others.
Other advanced features include; picture in picture, audio mixer, screen recording, split screen, green screen and others.
---
Step-By-Step Guide to Edit Action Camera Videos Using Filmora Video Editor
Step 1. Import Video
Connect your Action camera video to your computer once you have opened the software on your computer. From there, click on "Import" button and then select "Import from Camera" option and then choose the video from Action Camera.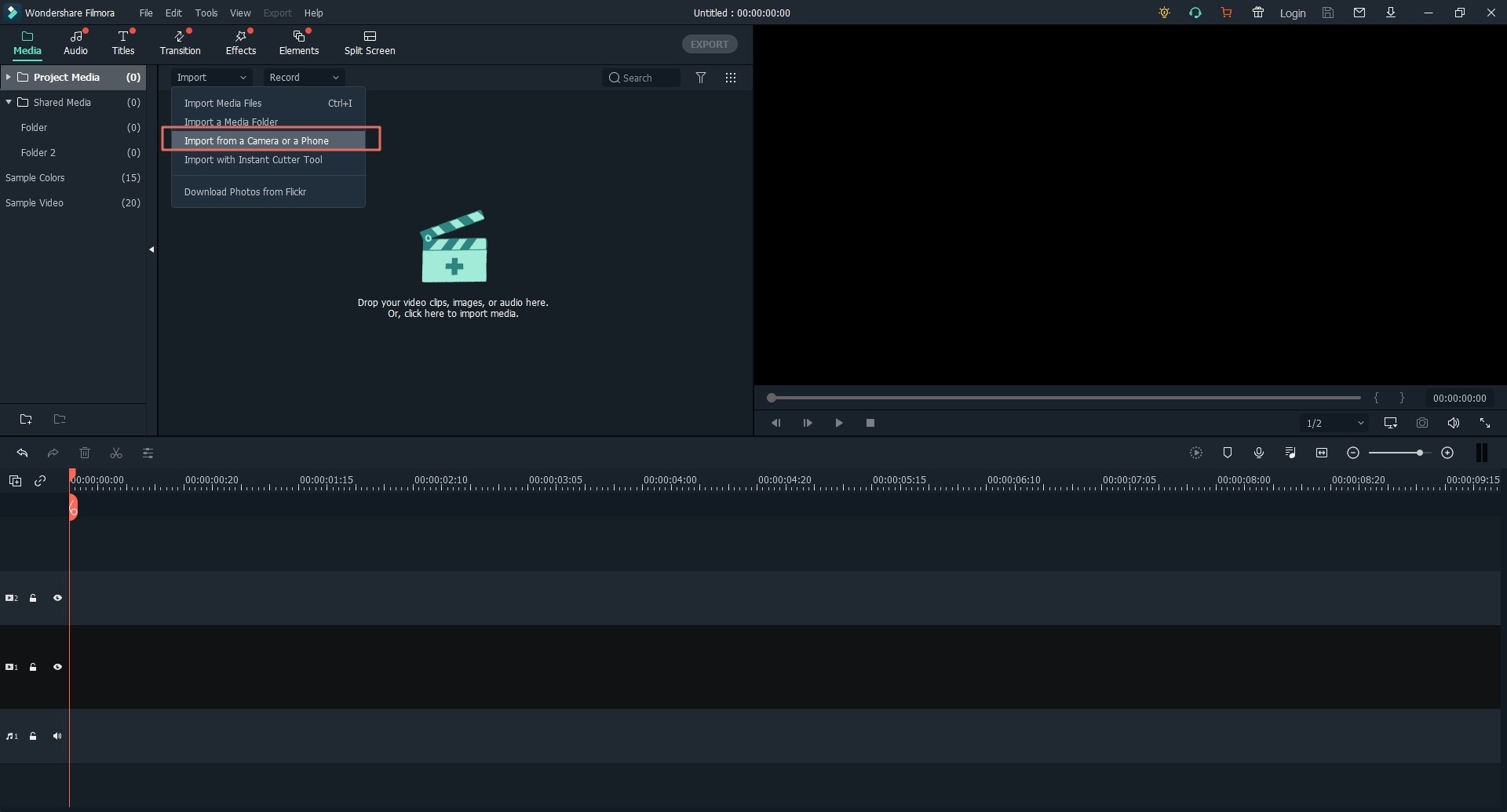 Step 2. Edit Action Camera Video
There is a lot of editing that you can do to your video using this software. To start editing your video, drag and drop the action camera video to the timeline at the bottom of the window. To remove the video from the timeline, right click on the video and click on delete button. Also, when you right click on the video and then select "Edit" option you will be able to adjust brightness, contrast, tint, rotate and much more.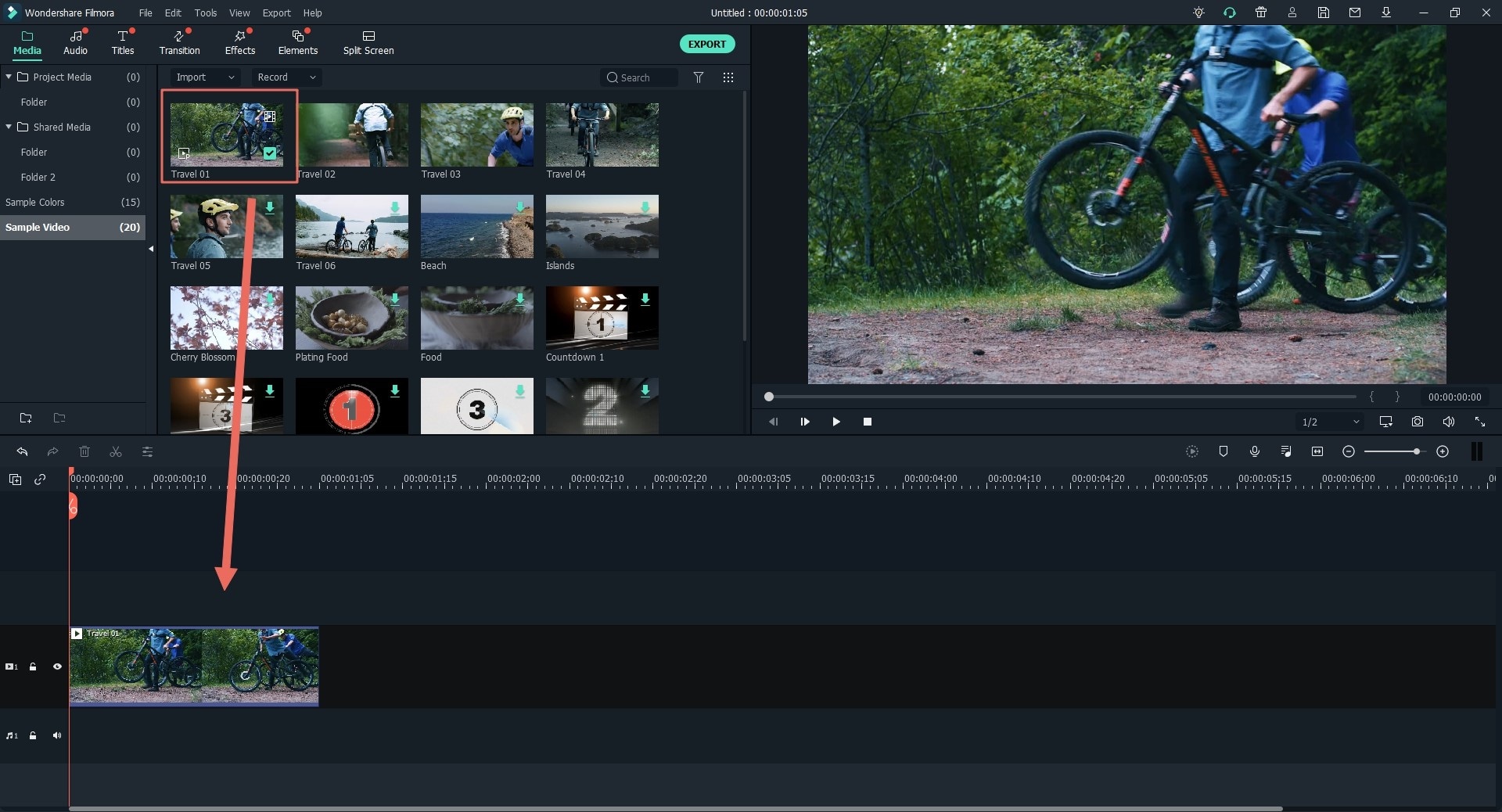 To add effects, click on the effects icon let us say overlays, browse and choose the desired. To apply it just drag and drop it to the video.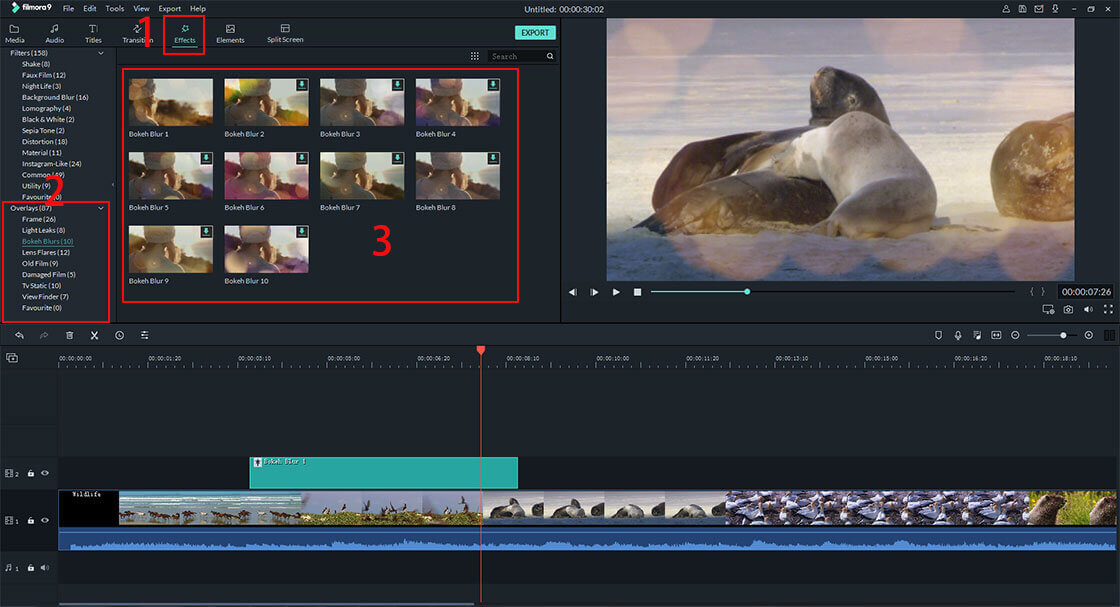 Step 3. Export Video
Now that you have edited your video, go ahead and click on "Export" button which will allow you to save the video to the desired output format. You can also opt to export it to the device or share it online.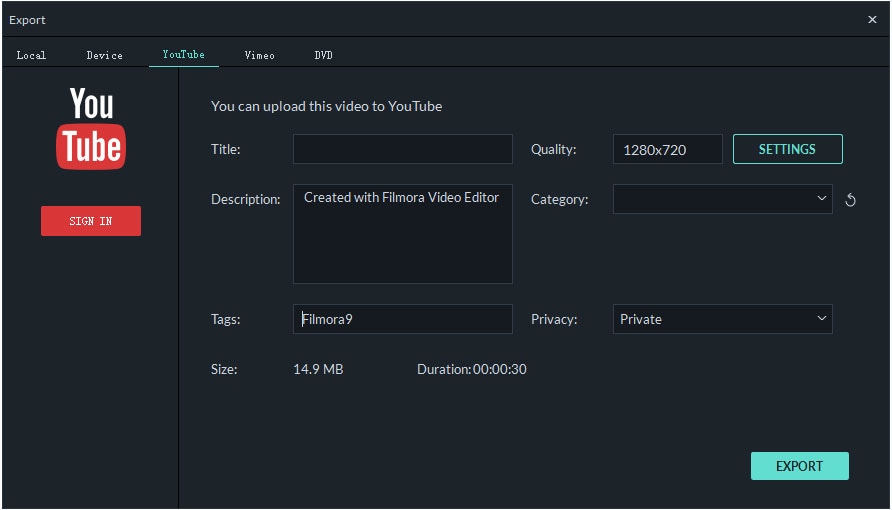 ---
Part 2: Popular 10 Action Camera Devices
What is the best action camera device that you can you to take quality videos? Below we have listed 10 popular action camera devices that you can purchase today.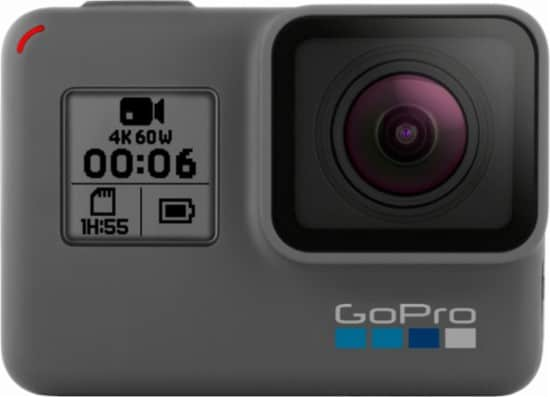 GoPro Hero6 Black is waterproof action camera that takes videos and photos. With this action camera, you can wear it or mount it and take 4K videos. It camera boasts of 12MP resolution. Moreover, GoPro Hero6 Black screen is touchable, it can record quality voice recording, it is faster and its battery life lasts up to 3 hours.
Price: $399.99
---
#2. Yi 4K+ Action Camera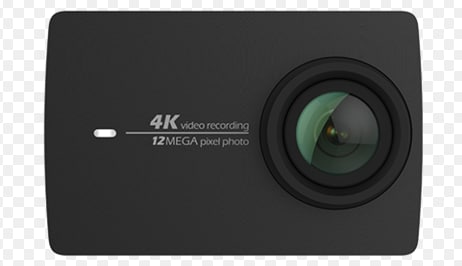 Another action camera that has 4K/60fps is Yi 4K+ Action Camera. This is a great action camera to take along with you in any kind of adventure since it supports live streaming, voice recording, raw format and it has a great user interface. When it comes to transferring files, it is super-fast and it supports USB type C.
Price: $299.99
---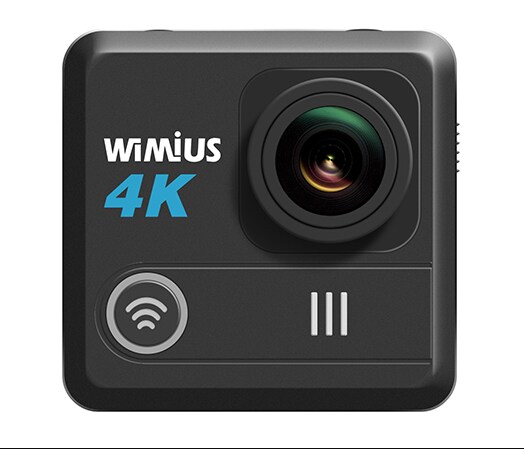 You can also grab Wimius L1 that allows you to capture 4K ultra HD videos with photos of 20MP. Moreover, it has a high resolution of 170 and it supports app remote control. Other than that, this underwater action camera is waterproof, dustproof and shockproof.
Price: $86.99
---
#4. Campark X20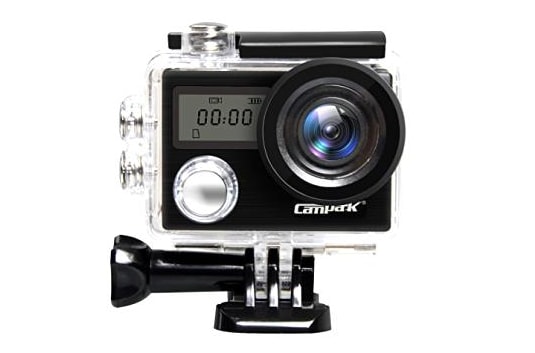 If you love sporting and extreme sporting then Campark X20 is the right action camera video for you. With this action camera device, you can game and capture high-resolution 4K videos and high-quality videos using its 20MP. Campark supports image stabilization, it has anti-shake function and also has fish eye correcting feature. Moreover, Campark X20 supports JPG image format and MP4 format for video formats.
Price: $89.9
---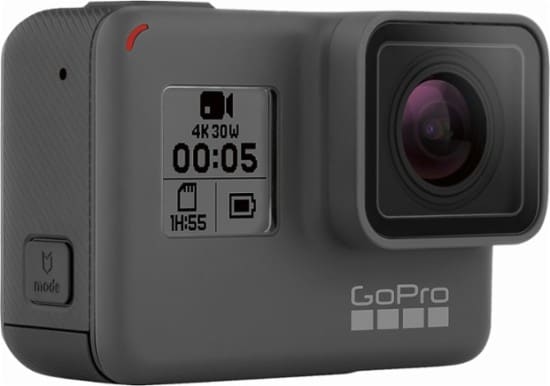 Go Pro also has Go Hero5 Black a lower version of Go Hero6 Black that also allows you to capture 4K high-resolution videos of 30fp. Although it does not support wake on voice, it supports live streaming and voice control. Other advanced features of Go Hero 5 Black is that it supports advanced wind noise reduction, it can take raw audio and it also supports Wifi and Bluetooth connectivity.
Price: $299.99
---
#6. Aukey AC-LC2
There is also Aukey AC-LC2 sporty action camera that is designed to take 4K videos that that are of high resolution and high-quality images. With this action camera, you can set different modes, capture images or videos with certain features and it is waterproof. Also, Aukey AC-LC2 has a wireless connection that enhances control of the camera remotely.
Price: $99.99
---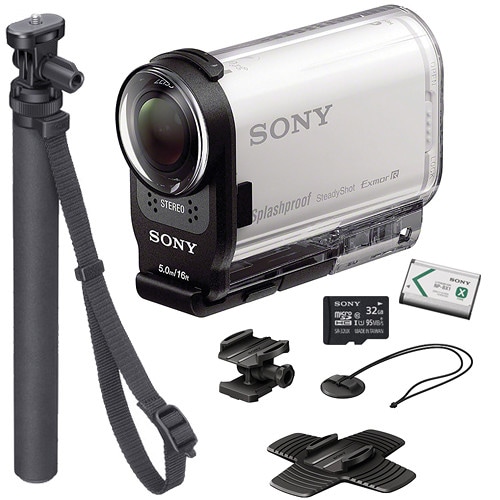 Sony also gives you a chance to capture full HD quality videos, images, steady shots and high-quality recordings. Sony AS200V action camera is suitable for any kind of condition as it supports wind noise reduction. Moreover, this action camera supports live streaming, burst shooting and interval still recording.
Price: $99.99
---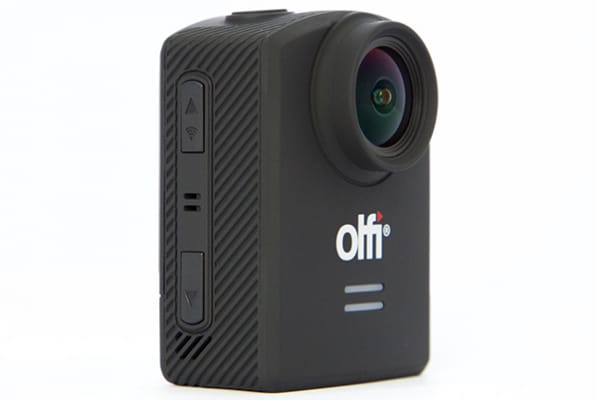 You can also check on Olfi one.five action camera device that lets you capture 4K high-resolution videos and capture quality photos using its 16MP Sony Exmor-R sensor. This action camera device is waterproof and you can take photos under the water.
Price: $99.99
---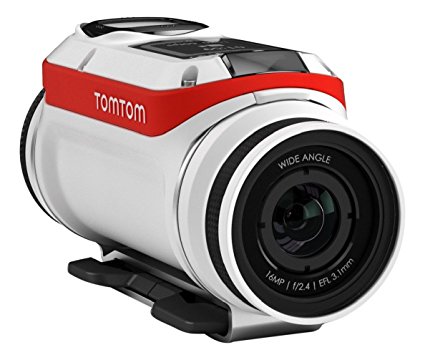 There is also TomTom Bandit action camera that enables you to capture 4K videos and edit them easily on your phone. Also, it is built sensor motions that have the ability to detect when you make a move. As for the connectivity, this action camera device supports wireless, Bluetooth and USB 3.0.
Price: $169.99
---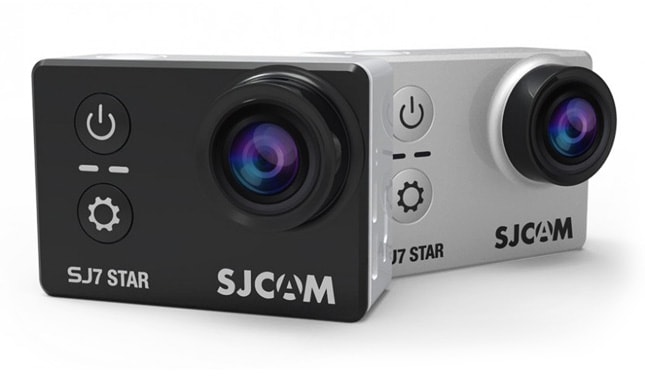 Sjcam SJ7 Star is another action camera device that we won't miss to mention on our list. It comes with a waterproof case, a bicycle stand, USB cable and a switch support. When it comes to its features, it has a video resolution of 4K at 30fps while the photo resolution is 12MP. Also, it supports image stabilization, its screen is touchable and it supports wireless connectivity.
Price: $199.00