One of the perks of living in a tech world is that you don't have to write long letters and cards, you can use the videos to express your feelings on a day. Valentine's Day is one of the most important day for the couples to celebrate their love when they exchange different things such as gifts, dinner and movies. If you want to make something special for your loved ones, you can always try making a perfect video using your memories together such as images, videos and quotes that you both love. All of these things can be embedded in one video to sort out the things. Making a perfect video is a pesky task, you will need a perfect video editing software that can do everything for you such as joining videos, trimming videos, adding text in the videos and even adding photos to your videos. Most of the software available on the internet either come with a very complex user-interface for the every users. However, one great video editing software to add text to the Valentine's Day videos is Filmora Video Editor.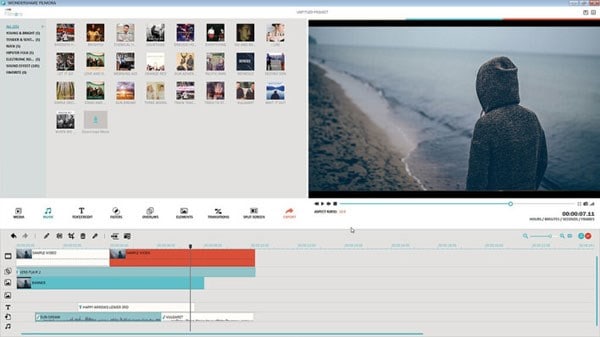 #1. Best Video Editor to Add Text to Valentine's Day Videos - Filmora Video Editor
Filmora Video Editor is a powerful but easy-to-use video editing tool for Windows and Mac. Filmora has a wide variety of options available through which you can easily add text titles to your videos. Whether it is the intro, credits, or even subtitles, everything is much easier with Filmora. The tool has numerous options available for styling, resizing, and reshaping the text that you want to add. Apart from adding text to your videos, you can also add valentine's elements to make your videos even more beautiful. The best part about this software is that you can adjust the position of the text in filmora and if you don't want to style the text, it has already some pre-style text for the users. Here's how you can add text to the Valentine's Day videos using Filmora video editor.
Step by Step guide to add text to the Valentine's Day Videos using Filmora Video Editor
That's it! You have added the text in your Valentine's Day video using the Filmora Video Editor. However, there are many other editors with some pros and cons that you can try on your Windows PC and Mac.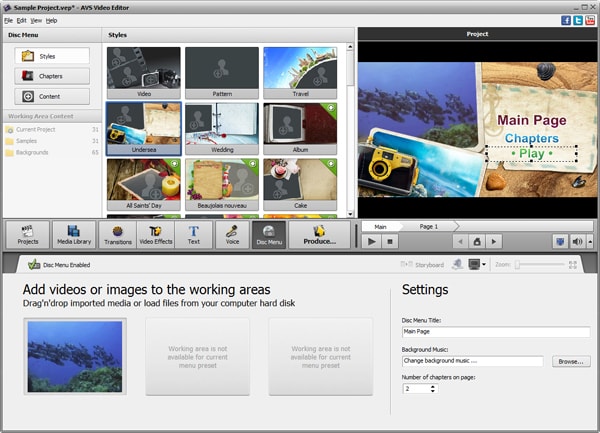 #2. AVS VIDEO EDITOR
It is a free video editing software that provides a great variety of effects and transitions which you may like to add to the videos. The main feature of this video editing software is the one that allows the users to add text to the videos. Upon clicking the 'text editor', a new window opens that gives many text-related options to the user. They include color, size, font family, alignment, font style and even some animations to the text. Along with editing the text, the software also allows you to assign the duration for which the text would be visible in the video. Other than text editing, the AVS Video Editor also enables the users to change elements of audio and video. What most new users like about AVS Video Editor is the fact that it has an attractive and well-organized interface. You will not have to spend any time in searching for some menu or a tool as they are all aligned and placed at proper spaces.
Web Address: http://www.avs4you.com/AVS-Video-Editor.aspx
Pros:
Freeware.
Attractive and well-organized Interface.
Easy to Use.
Cons:
A light but noticeable watermark is automatically added after editing.
Lacks rich text-editing features.
Not suitable for long videos.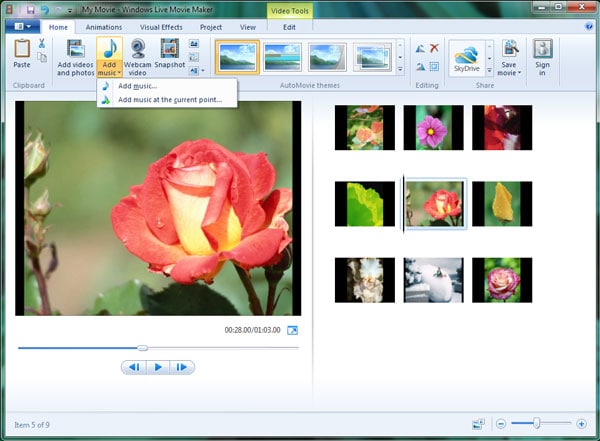 #3.WINDOWS LIVE MOVIE MAKER
It is a complete package when it comes to video editing. Windows Live Movie Maker is very simple and user-friendly. It means that you can edit a video for your Valentine even if you have no knowledge or experience of video editing. It is a free video editing software that allows you to add text to the video along with other options. You can add credits, titles and captions in the video for any duration you want. Few of the text editing options are time adjustment, font family, font size, transition effects to the text, font color, outline and stroke color, size and type, etc.
Web Address: http://windows.microsoft.com/en-us/windows/movie-maker
Pros:
Stable and reliable software produced by Microsoft.
Variety of features available.
Available for free.
Cons:
Basic functionality only.
Not available on different platforms – only Windows specific.
Bugs such as crashes are common when large videos are edited.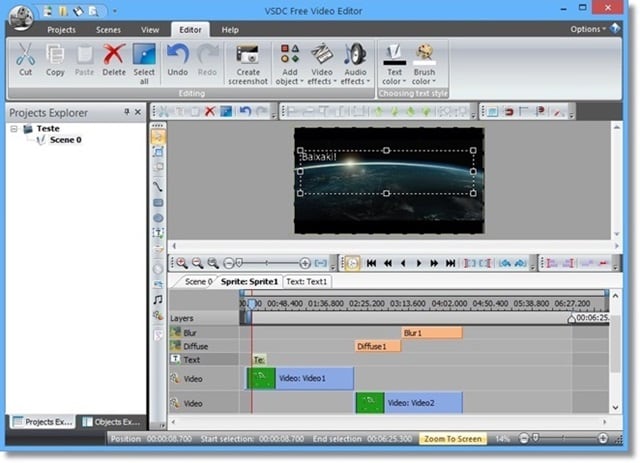 #4. VSDC FREE VIDEO EDITOR
This free video editor has all it takes to be a perfect video editing software. Along with all the other features of editing text, it provides a different range of options for adding and positioning the text. It allows you to place your text anywhere in the video. Few of these options are: to scene end, to cursor position, from scene begin, to manual position, from the standard position, by work area, and whole parent duration. You can change the length and the position of the text by your choice. The software also allows you to add layers to the video.
Web Address: https://www.animaker.com/
Pro:
Rich text-editing features available.
Professional software that is available publically for free.
Cons:
Difficult to use for beginners.
Interface is complicated – it takes time to find the required options.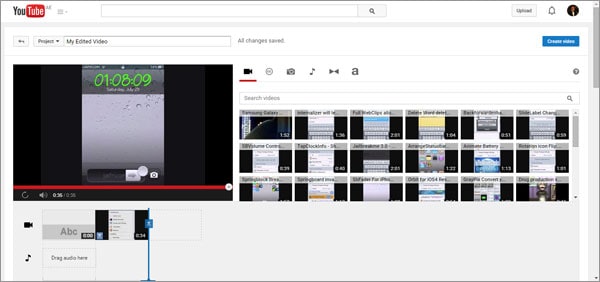 #5. YOUTUBE MOVIE MAKER
It is also a free software for editing and adding text to videos. It has numerous features that are simple and easy-to-use, enabling you to make a video for your Valentine and even upload it on YouTube. It has a clean interface with tools and menus arranged systematically. You can add text and change its positions and what it looks like. Some of the options are font size, outline color, font family, shining color, font color, shade color, bold, underlined, italic etc.
Web Address: https://www.animaker.com/
Pro:
Easy publishing options available for YouTube – publish directly from software after editing.
Shareware.
Supports a wide variety of video formats.
Cons:
Interface is poorly designed.
Tedious and slow.