Adobe has created some amazing video editors, among them Premier and After Effects. Primarily, After Effects is a compositing program, which means it can take two different videos and then compose them to make it seem that the shot was done at the same time. But how about using After Effects to split videos? Here is the answer to you.
Part 1. How to Split Video in After Effects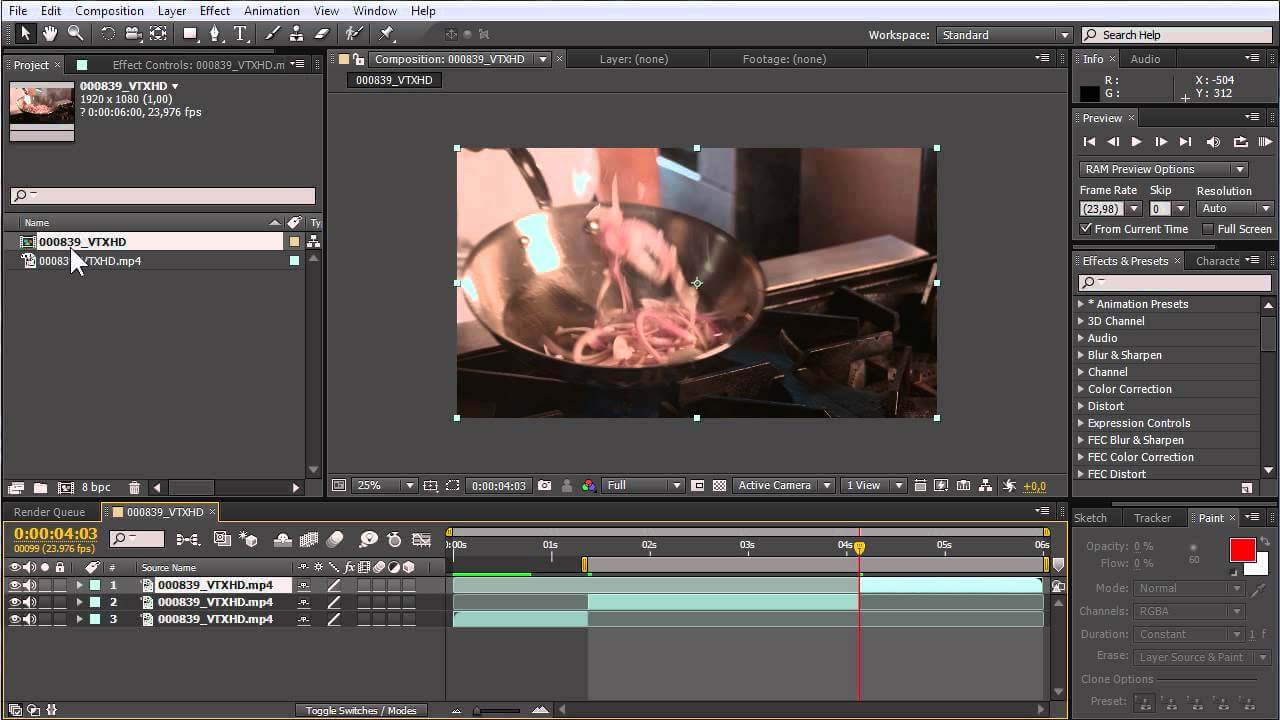 Although Adobe After Effects is primarily designed for compositing and other complex video effects, it can still do some of the basics. Is the After Effects split video clip process easy or difficult"? Take a look at the process of doing so.
Step 1: Go to the "File" Menu and then click on "Import". Navigate to your selected footage and then click on "OK".
Step 2: Now move the footage from the "Project" section at the top and place it in the "Composition" section. This will open your footage in a new layer, and the video will appear in the timeline.
Step 3: Move the play head to the point where you want to split the video clip.
Step 4: Now click on CNTRL + SHFT + D (CMD + SHFT + D on a Mac) and the video will be split into two, with the new clip going to a new track.
Problems of using Adobe After Effects
• Adobe After Effects takes up a lot of system resources. This means that it can take a long time to render, especially if your system is not of high specs.
• Many people do not fully understand how Adobe After Effects should be used properly.
---
Part 2. How to Split Video in After Effects Alternative
The Best iMovie Alternative Alternative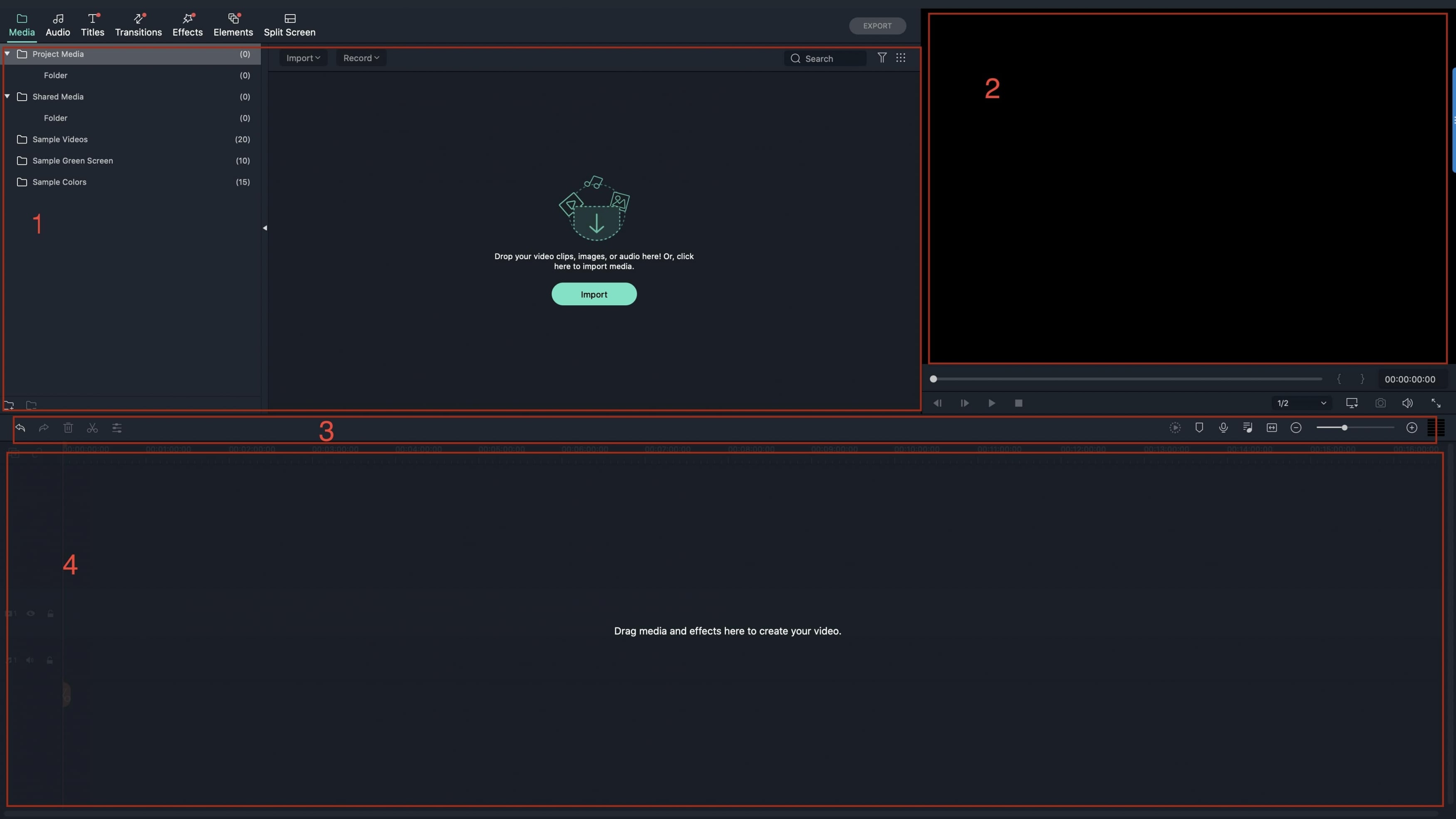 Adobe After Effects split video clip functions can be quite challenging, even to an advanced user. This is why you should try out Filmora Video Editor, a great video editor for Windows and Mac. It is come in two different formats. The Easy Mode allows you to import video, choose a theme and then export it without much editing. The Full Mode will allow you to fully control the editing of your video clip. Most people prefer this mode.
Enhance videos with ease – Filmora comes with the ability to ad great titles and special effects to your videos. You can now make your videos more personal by writing something special, or adding credits at the opening and end.
Vast capability for editing – This is a tool that will enable you to edit your video fully. You can Trim, Rotate, Flip, Split the videos and a lot more. The tool also allows you to edit the audio channel. This means that you can remove or replace the audio in your video.
Huge Filter library – Filmora comes with a library of more than 200 filters, which you can use to stylize your videos. You can truly make your videos stand out using some of the overlays ad special effects available.
Stores your video in many formats – you can now send your video to your favorite online sites including Facebook and YouTube. You can also burn the video to a DVD or send it to your mobile device.
Steps to Split Video in After Effects Alternative
With Filmora Video Editor, you do not have to go through the challenges of the After Effects video split process. You can simply load your video and split it with ease.
Step 1: Launch Filmora Video Editor
Launch Filmora after you have successfully downloaded and installed it. And access the "Create New Movie" to start the video splitting process.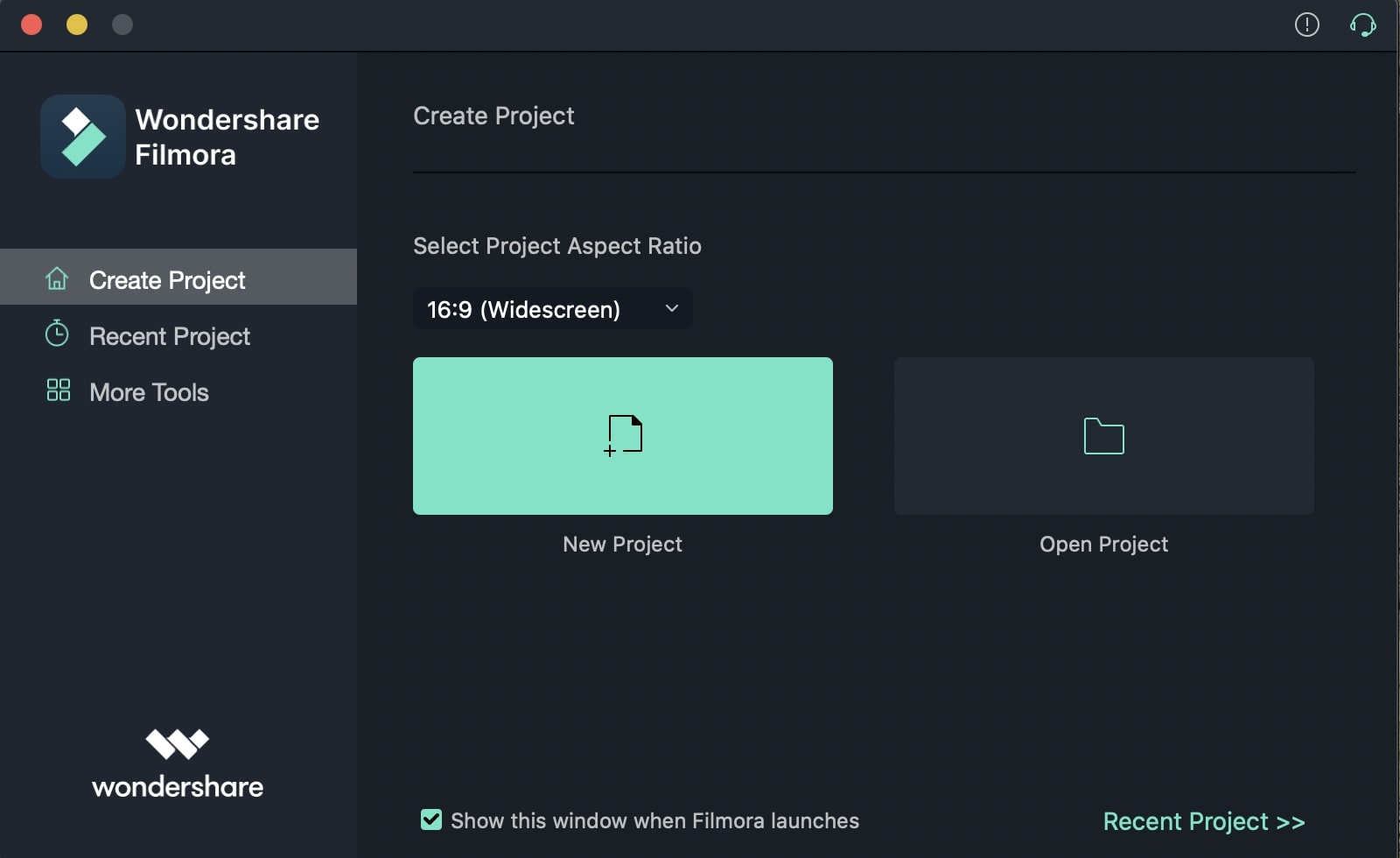 Step 2: Import video to the program
Drag and drop the desired video into the program, or navigate to the main interface of the program to use the "Import" option to add the video to the media library.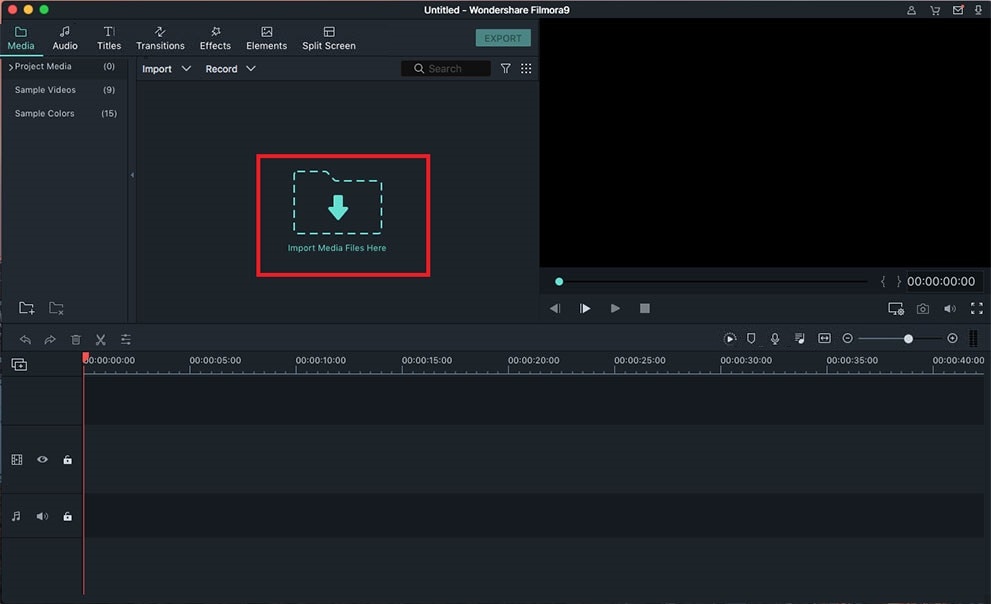 Step 3: Split the video into multiple clips
Drag the video to the timeline and move the play head to the place where you want the video to be cut. It would be a good idea to use the zoom features so you see the exact frame where the division will occur. And you can click on the "scissors" icon to split video. It is also possible to manually input the time where the split will occur.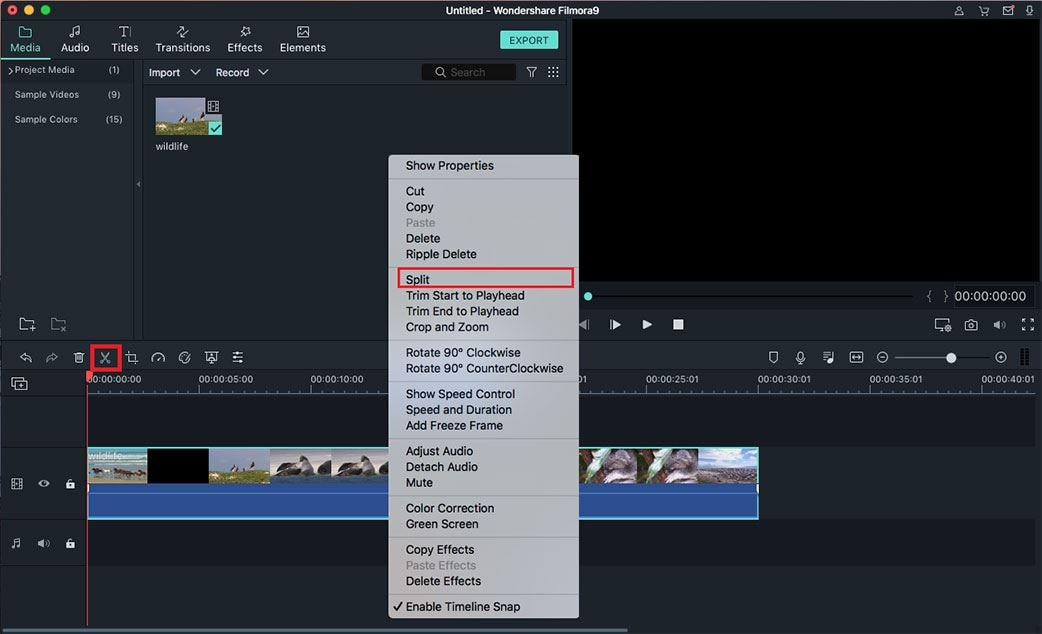 Step 4: Export the video file
Preview your video and when you are happy, export it to the destination of your choice. Send the video to your online sharing sites, such as Facebook and YouTube. You may also burn a DVD and then share it with friends and family. Finally you can opt to place it in your mobile device and share it with your Smartphone friends.