For different types of videos or even music production, there is a lot of work involved in mixing sound. A high-quality audio mixer software helps combine two or more audios and changes other elements like speed, sound quality, and background disturbance.
For any music producer, DJ, or expert in the entertainment industry, it is essential to find a capable and easy-to-use application for music mixing. In this article, you will get a taste of the top 8 options available, so read about them and take your pick.
Part 1. 8 Best Audio Mixer Software in 2022
Multiple software options are available in the market for high-grade audio mixing functions. We looked through many of them and then finalized the top 8 audio and video mixer software based on their uses and benefits. Many of them work with video editing as well. Read ahead to know more.
Wondershare Filmora 11 is a top-notch audio video mixer that satisfies all users' requirements related to video and music editing. It comes with a plethora of high-quality features that professionals can use for their work. They can analyze the beats and tracks, adjusting speed and pitch, among other elements.
The software also offers audio ducking and audio visualization functions, making it easy for editors to cut out unnecessary background noises during editing.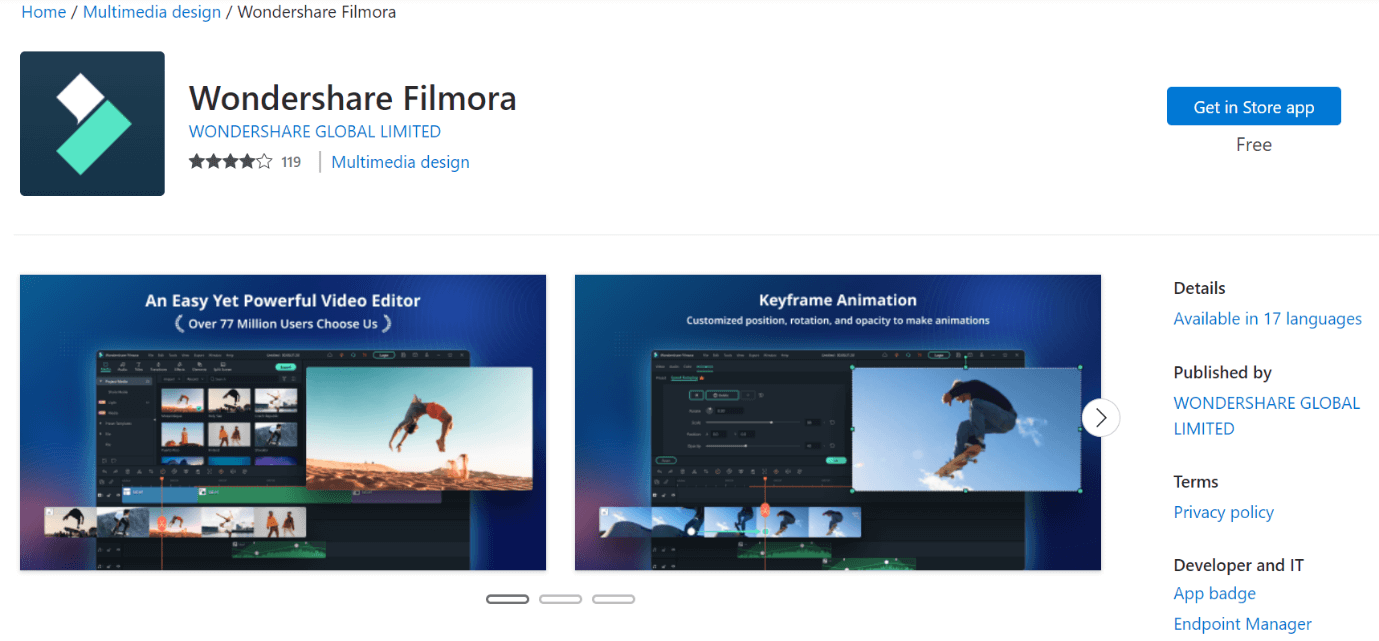 How to Download: Website, Microsoft Store, Mac App Store
Compatible Platform: Mac, Windows
Price: Monthly Plan- USD 9.99, Annual Plan- USD 49.99, Perpetual Plan- USD 79.99
Main Features:
Use one tap to sync the video and the audio file with this video audio mixer.
Plugins are available in different varieties, like NewBlue and Borix FX.
Speech to text feature is available with one click.
The audio visualizer shows the frequencies and pitch changes during audio editing and mixing.
Pros:
Users get access to smart templates and royalty-free commercial audio tracks.
Strong customer support with chatbots, tutorials, and plugin libraries.
Even the lowest plan users get 1 GB of cloud storage with Wondershare Drive support.
Cons:
You would need to upgrade your graphics card and GPU drivers first on some devices.
Speed ramping, keyframing, and other advanced features are unavailable for users while operating the free trial.
Best For: This is comprehensive software for high-level, experienced professionals and beginner-level producers.
---
Adobe Audition is a premier-level video audio mixer that we tried out for recording, editing, mixing, and restoring audio files. With this particular software, it is simple for one to record music or podcast for multi-platform sharing through one platform.
Multiple advanced functions are available here for editing sound files like waveform, spectral display, and multitrack. They are all useful for top-notch audio finishing and streamlined production workflow.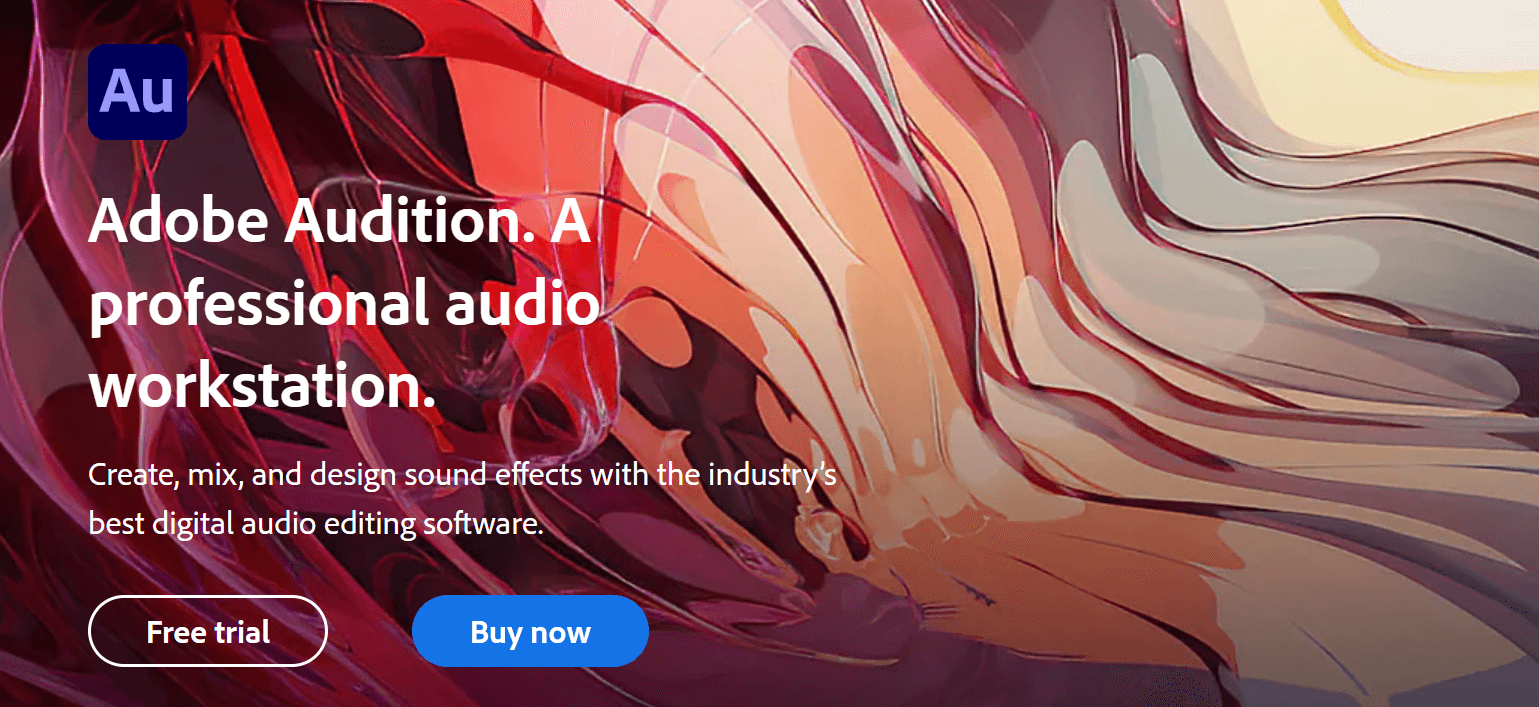 How to Download: website
Compatible Platform: Windows
Price: Starts at USD 20.99 per month.
Main Features:
Behance access allows users to easily create and share their content with a broad community.
Thousands of different fonts are available for editing.
Royalty-free graphics, sounds, backgrounds, etc., are available.
Advanced features are present like waveform, multitrack, and spectral display.
Pros:
100 GB of total cloud storage available for users.
Get access to tutorials and content from the Adobe community.
Save, search, and share your assets using Creative Cloud-based apps right from the software Library.
Cons:
Features are not extensive under the Audition desktop version.
Works on limited devices per purchased plan.
Best For: This app is best for educational purposes and is a suitable software in schools and universities teaching music editing.
---
EaseUS is another top audio mixing software with strong capability that extends beyond only video editing, which is specialized in. The software is suitable for overall video editing functions, like cutting and trimming video clips with no length limit.
Under the paid plan, you can access diverse advanced effects and filters and import audio files for further mix/edit work. You can also find a solid 24x7 technical support section and no watermark during editing.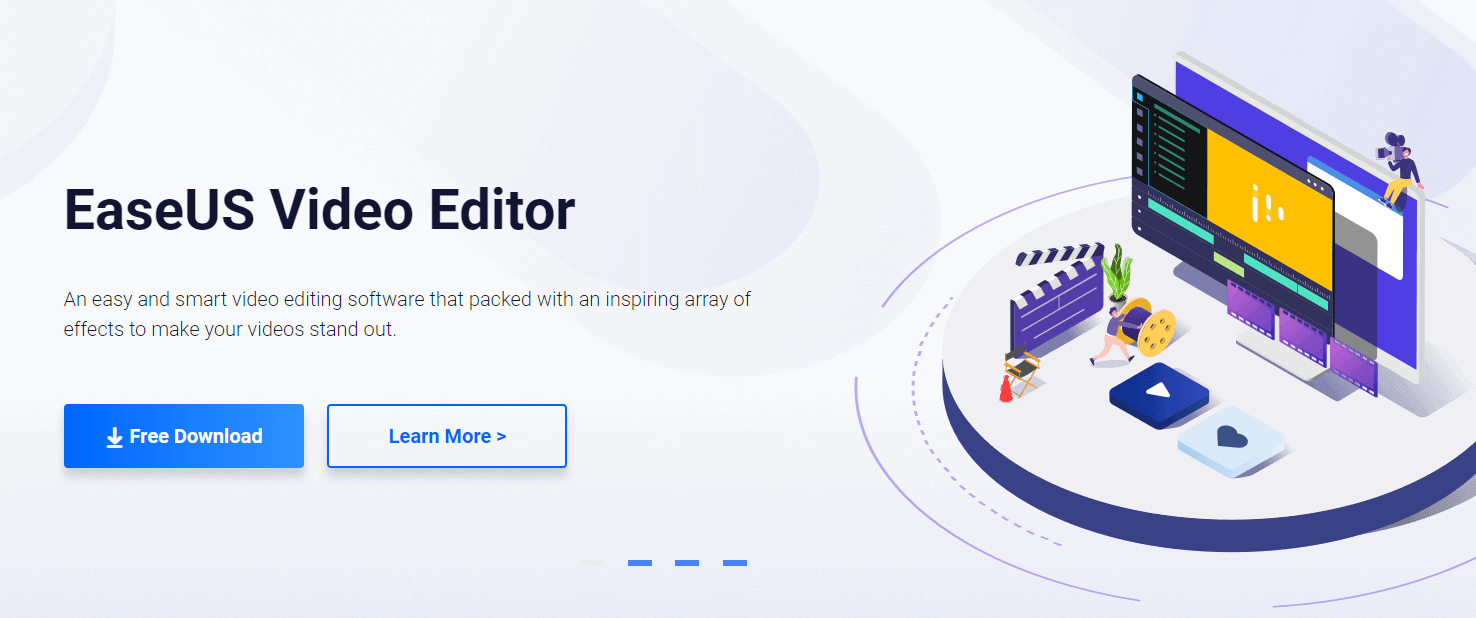 How to Download: website
Compatible Platform: Windows
Price: Trial- Free, Full- USD 17.97
Main Features:
You can mix, trim, rotate, merge, and split your video and audio clips.
Apply more than 50 different transition effects.
Use one-click for voiceover recording.
Import media files from camcorder video slot, PC disk, smartphones, GoPro, DV cameras, etc.
Pros:
The Live Chat function is available for robust customer support.
Import hundreds of music tracks and mix them easily.
Standard-level audio/video editing functions like merging, splitting, acceleration/deacceleration, etc.
Cons:
Not entirely focused on audio editing.
You cannot export in 1080p when using the free trial version.
Best For: People new to video editing can use this video audio mixer for their editing tasks.
---
Logic Pro X is a strong contender among the best audio video mixer applications for the desktop. It works as an all-in-one recording studio where professionals can create and edit complex media projects. You can arrange your music files in one platform in real-time and capture performances and compositions to their highest quality formatting.
You can prepare beats and track solo or live band instrument-based sessions to record high-quality songs for the production.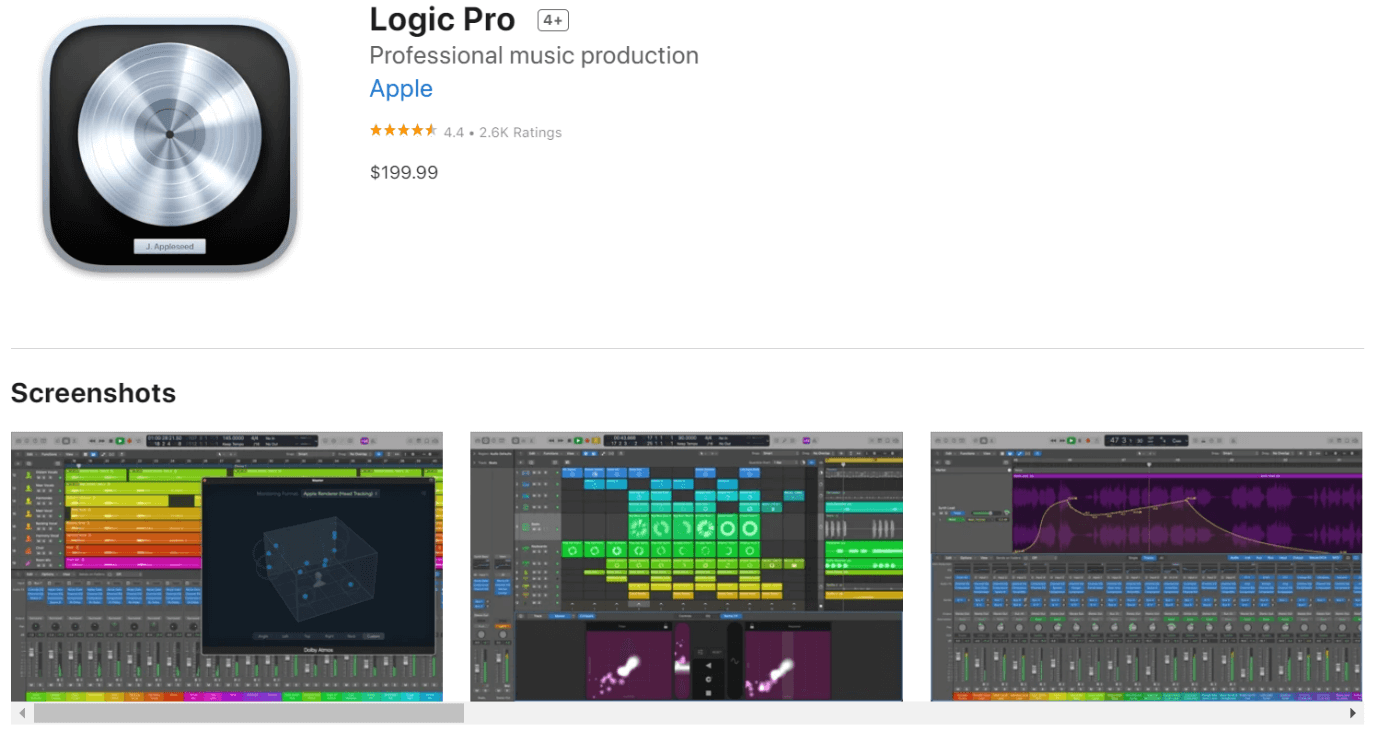 How to Download: Mac App Store
Compatible Platform: Mac
Price: USD 199.99
Main Features:
Dolby Atmos reinforce spatial audio benefits.
The 3D Object Panner can help users cut and mix precise sound bites.
Providers such as TRAKGIRL and Oak Felder provide royalty-free sound packs.
Use Live Loops for multi-touch gesture benefits in audio control, instrument playback, and track mixing.
Pros:
Export your projects in Dolby Atmos.
Plugins are valid for the spatial enhancement of audio files.
You can export/import MIDI files and Apple Loops (specifically for audio/MIDI region exports).
Cons:
The software has a 1.1 GB size and can lag performance-wise on older models.
There are no features like Smart Controls and Sound Library in the Mac software version.
Best For: Composers and songwriters can create creative beats on this software, with plugins and advanced tools available.
---
FL Studio is a top-grade video mixer software useful for professional composers and song-makers to develop stunning sound clips and music from one platform. There is a diverse list of production-related features available here that we tried out during our testing.
You can use plugin delay compensation, advanced automation, sidechain control, and effects chains to master and mix major audio projects.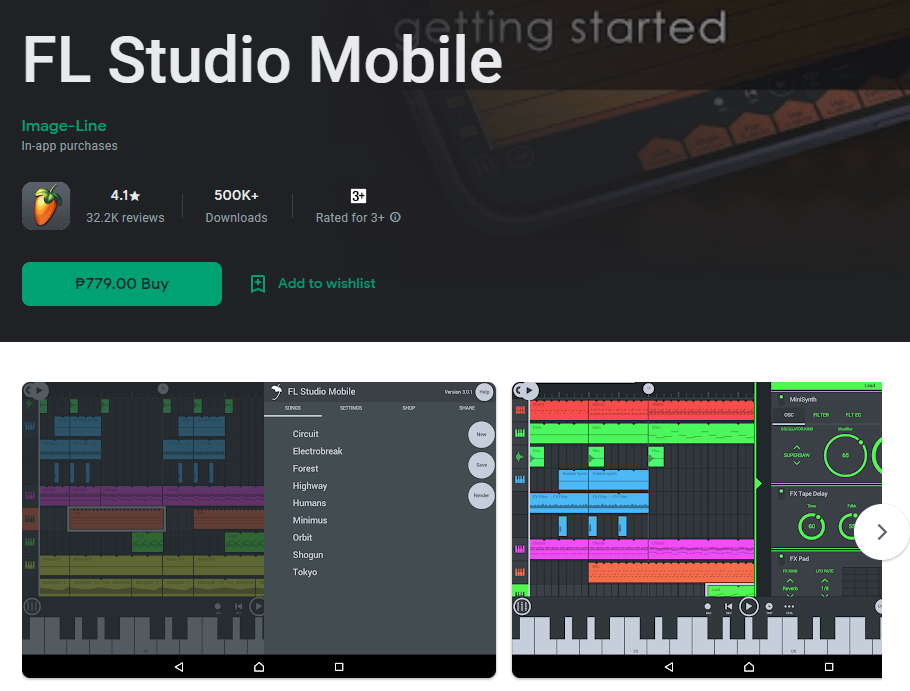 How to Download: Microsoft Store
Compatible Platform: Windows
Price: Fruity- USD 99, Producer- USD 199, Signature- USD 299, All Plugins Edition- USD 499
Main Features:
83 to 107 different effects and instruments are available.
An extensive number of plugins are available.
Strong technical support is present for users.
Audio recording, editing, playlists, etc., are available for users (not Fruity plan users).
Pros:
With this plan, you can use the software on all your Windows/Mac devices.
Lifetime free updates are available for all users.
Presets, loops, and samples are available under all plans.
Cons:
Price can increase to higher amounts each time new updates or plugins are added.
Academic plan users cannot license or copyright the music they create using this software.
Best For: Music composers can use the versions from Producer onwards for audio recording, creating full songs and playlists.
---
Audacity is an open-source audio video mixer that users can try to record live sounds using the in-built mixer or microphone. Users can import sound file in diverse formats and exports the recordings, either one at a time or all at once. One can edit digitized recordings from their device gallery as well.
It is simple to check and edit sound quality with this software, with functions like dithering and resampling for the sample rates.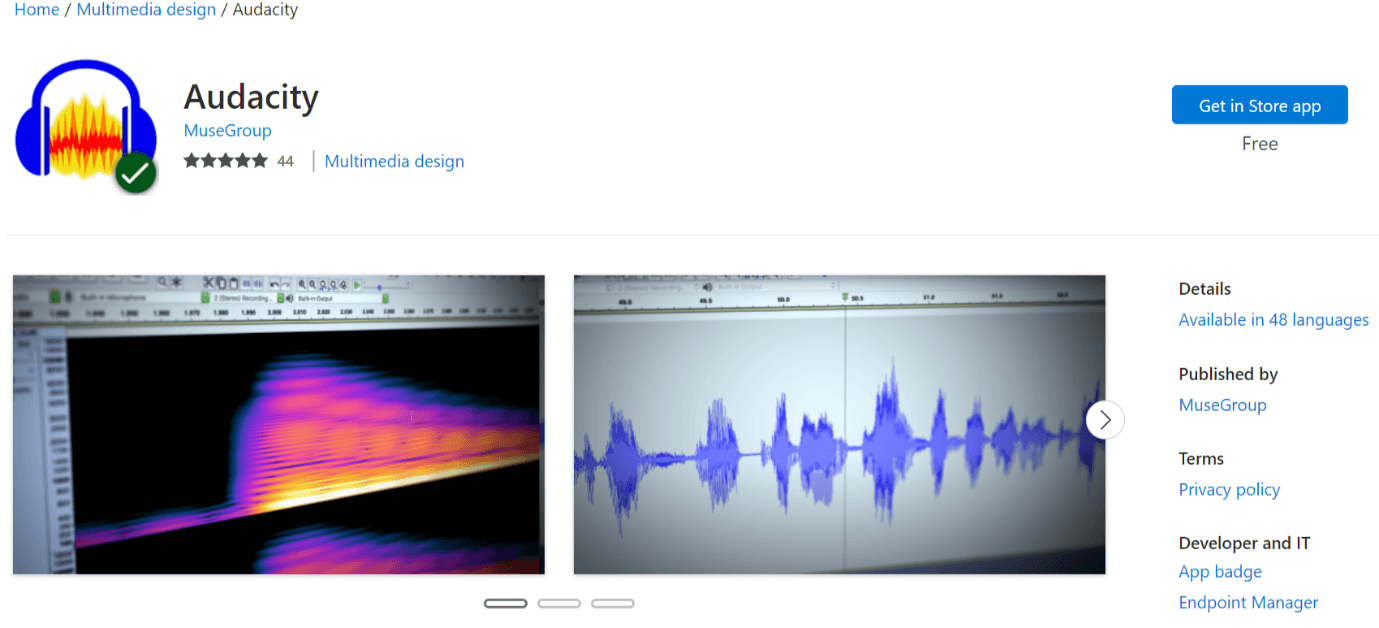 How to Download: Microsoft Store, Website
Compatible Platform: Mac, Windows
Price: Free
Main Features:
The Spectrogram function shows visualized sound frequencies.
You can cut tracks, merge clips, or delete them.
It is easy to use Sequential Redo and Undo moves to make corrections during editing.
Access to LV2, VST, and LADSPA for added functional benefits.
Pros:
There are keyboard shortcuts available for different features.
Audio frequencies are analyzed well, and the reports are visible to users.
You can edit Nyquist effects in the text editor or customize new plugins.
Cons:
The UI usability is not very modern.
Mac users can notice crashes sometimes.
Best For: New music producers who want an easy-to-use open-source video audio mixer can use this software.
---
WavePad is a professional-level audio mixing software that users can try to record music, audio, and voiceovers and edit them. It works to edit MP3 and WAV files and supports other formats like GSM and VOX. You can use multiple advanced features here besides the standard functions like cut, copy, or merge. These include noise reduction, amplification, and echo effect.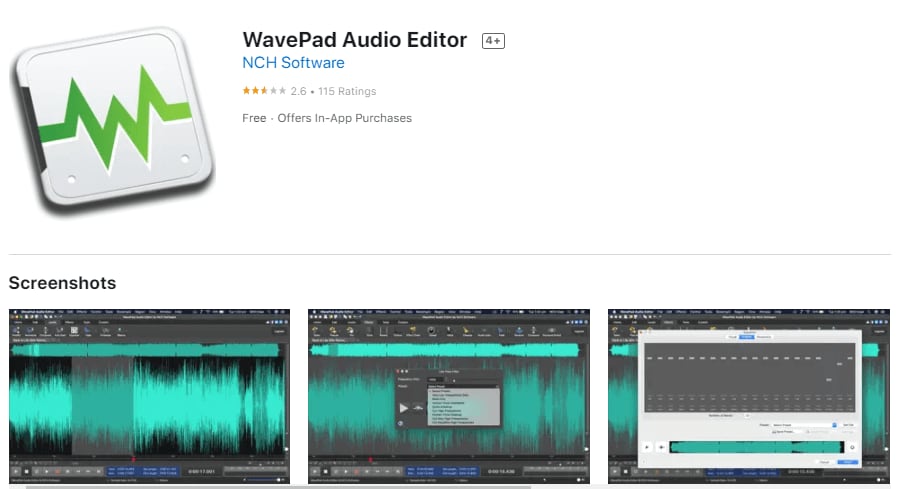 How to Download: Microsoft Store, Mac App Store  
Compatible Platform: Windows, Mac
Price: Free
Main Features:
You can use different music and audio effects here like equalizer, amplifier, etc.
Efficiently manage different editing to do functions like trimming, splitting, cutting, etc.
You can restore audio quality with click pop removal and noise reduction functions.
Batch processing for handling multiple files is available.
Pros:
It works with sample rates for mono, and stereo, between 6-192 kHz.
Advanced tools like TFFT, FFT, and spectral analysis are available here.
Around 50 and more audio formats are supported.
Cons:
It is not easy for users to remove full vocal sounds from audio clips at all.
It is not made with commercial use in mind.
Best For: Beginner-level users and people using it for private music mixing work can use this free audio mixer software.
---
Reaper is another top-grade video mixer software that users can try to prepare their MDI and audio file recordings. It supports multiple track editing, mixing, processing, and mastering functions for the users, with a wide range of tools available.
Reaper works with in-built functions and advanced plugins and is compatible with different types of digital formats and hardware. You can modify, extend, and script quickly via this software.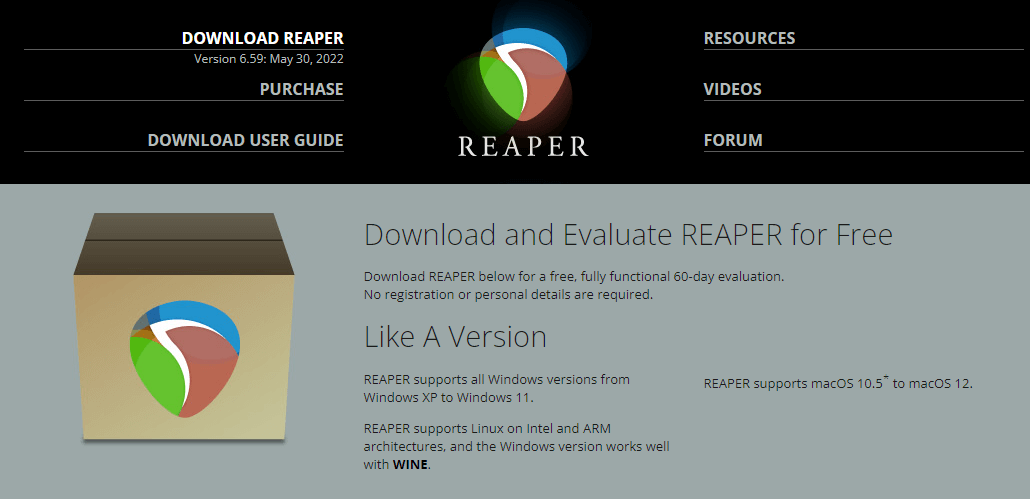 How to Download: website
Compatible Platform: Windows, Mac, Linux
Price: Discounted license- USD 60, Commercial license- USD 225.
Main Features:
Robust MIDI and audio routing because of multi-channel support.
Strong support for software and hardware that are MIDI-centered.
Advanced features like modulation, automation, surround, VCA, scripting, etc.
Professional-level sound effects are available for MIDI and audio processing.
Pros:
A forum is available for tutorials and tips for new users.
Watch pre-made videos to understand how the software works before starting.
Customize and extend all audio files as necessary.
Cons:
User-entered bitrates should stay within range during rendering for it to work.
Video processing works with RGB, YUY2, and YV12 colorspaces only.
Best For: Competent experts with technical knowledge can use this all-in-one software for audio/video editing.
---
Part 2. How to Mix Audio with Wondershare Filmora?
Wondershare Filmora is one of the best options available for music editing and mixing and comes with a wide range of benefits for users. Many high-quality functions are open for audio-based editing on this audio video mixer. To begin mixing audio tracks, we explain the steps you should follow.
How to use this?
Step 1: After downloading the software on your device, install it and click on the "Import Media" tab after running it. Choose the required file from your device folder.
Alternatively, it is easy to drag and drop the function.
Step 2: Drag the audio file or video file to the primary timeline for mixing. Choose the secondary file like Step 1 and drag it beside the first file. Repeat this for both file types.
Step 3: Make adjustments to the files in the timeline, changing the length and placement. Slide one video over the second or split the clips.
Step 4: Drag the audio file to the timeline for editing speed, volume, pitch, and other settings.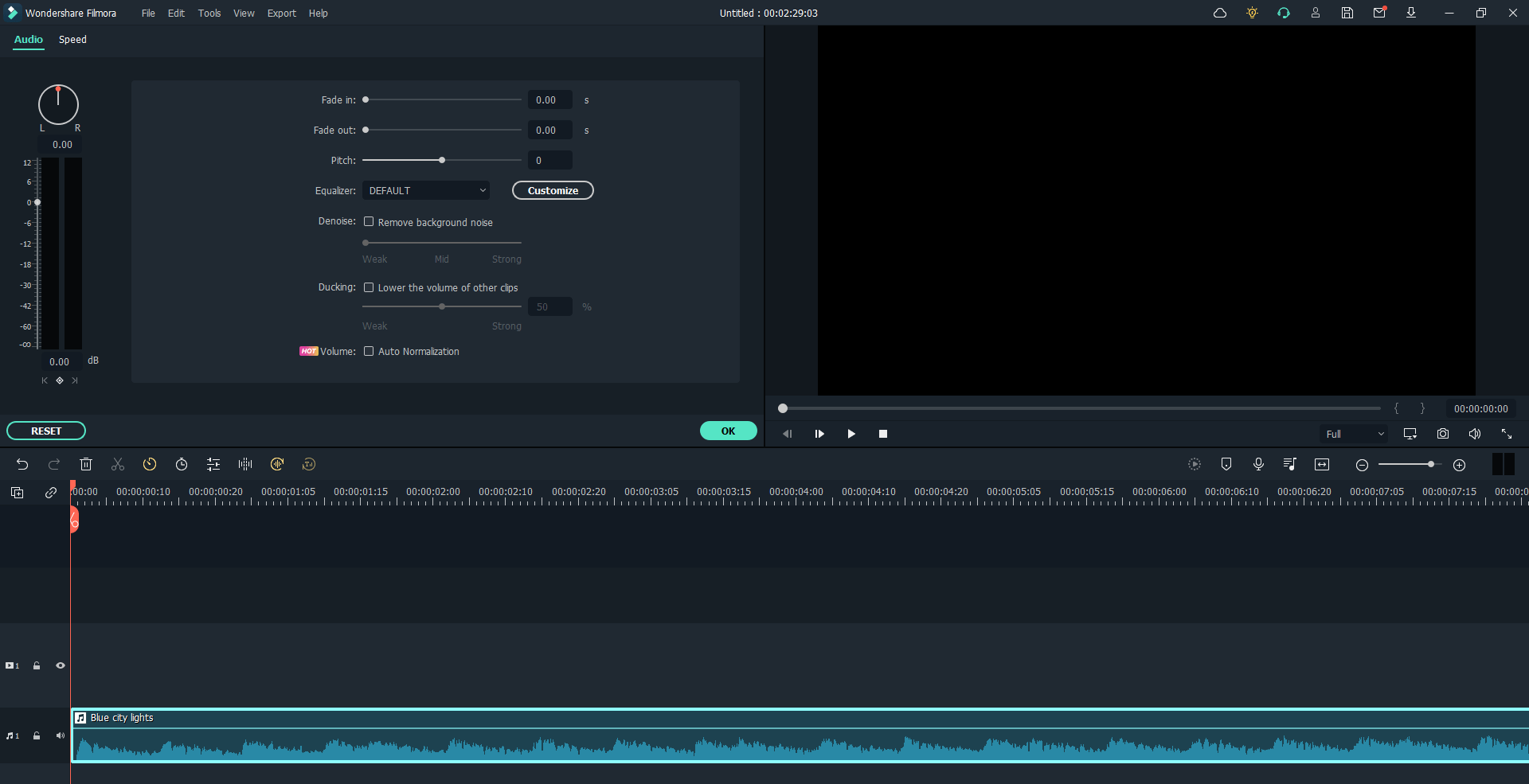 Step 5: Click on the Export tab and choose the format, name of the file, save location, and resolution. Then, click on the "Export" button.
---
Part 3. Conclusion
Every software listed here is top-grade in its capabilities, be it for video or audio editing. Wondershare Filmora 11 is an all-in-one option with multiple advanced functions, while others like Audacity are open-source and free software choices.
If you want the best app for Mac in music editing, Logic Pro X and WavePad are strong choices, while Reaper and EaseUS Video Editor benefit Windows users highly. Make your final choice after considering each option and seeing which suits your professional requirements best.