If you ask us can Avidemux split MP4 video into parts, then our answer would be: Yes, but with limitations. For routine-based video assignments & editing and small scale projects, Avidemux indeed makes a great tool to split heavy MP4 files into parts. Avidemux is a graphical freeware to edit videos and also acts as MP4 video splitter. With Avidemux, you can edit, split, cut, append, filter and encode your MP4 videos easily and quickly.
Part 1. How to Split MP4 Video in Avidemux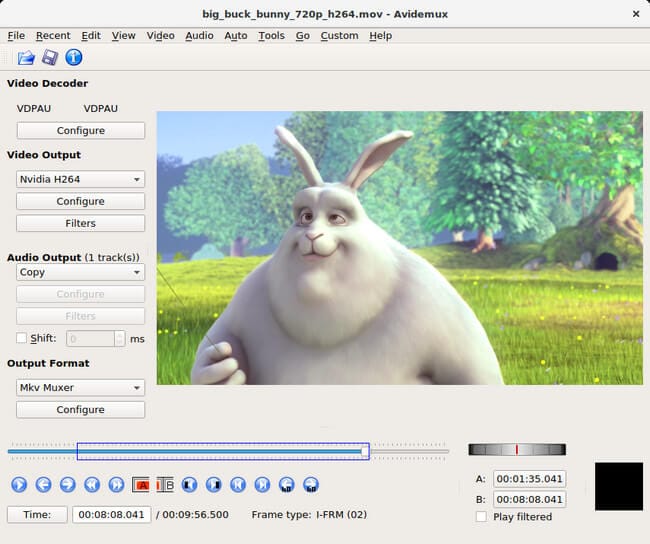 In order to split a MP4 file into parts with Avidemux, you have to follow the below steps:
Step 1: Open and choose the MP4 video you want to split, in the program.
Step 2: With the help of bar given below the timeline, choose the points where you want to start and end the MP4 video, by clicking A and B icon respectively.
Step 3: The MP4 video is split and now you can save the video by going into File menu and clicking Save.
Though Avidemux splits MP4 videos by just simple three steps, making the MP4 video splitting process so quick, yet the final video comes with some downsides such as:
• Sometimes, the split video might be shaky.
• Avidemux uses outdated interface that many users of today find difficult to work with.
• The software is more suitable for tech-savvy users.
• More complex editing and splitting videos of high resolution may affect quality.
• Mac version of Avidemux often crashes up during start-up.
---
Part 2. How to Split MP4 Video in Avidemux Alternative
Filmora Video Editor as a lossless video splitter has been tested and proven to offer desired outcomes when it comes to video splitting in a faster, easier and safer manner without compromising on video quality. This article explains the step-by-step process of lossless video splitter so that you can split video files precisely, and with ease.
Step 1: Install and launch Filmora Video Editor
Once download Filmora Video editor, follow the instructions to start an installation process. The instructions will appear once you download the software. After the completion of installation phase, go to "Full Feature Mode" for all set to start.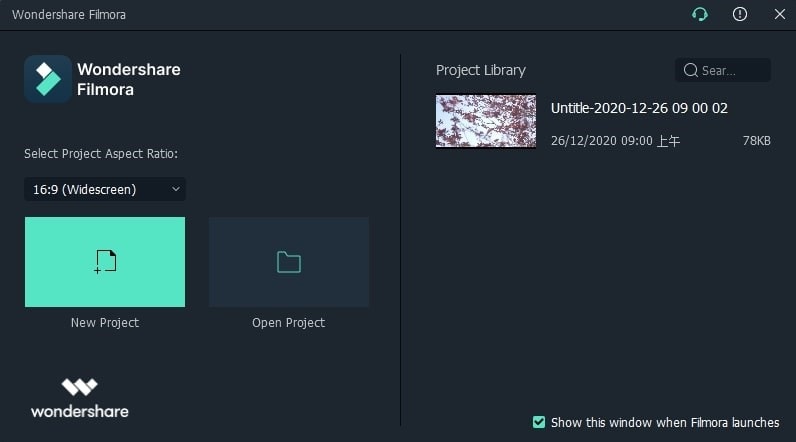 Step 2: Import video to the program
Now select "Import Media" on main window for browsing video files on your system and importing them to the program. As another way, you can directly Drop & Drag the files to the program.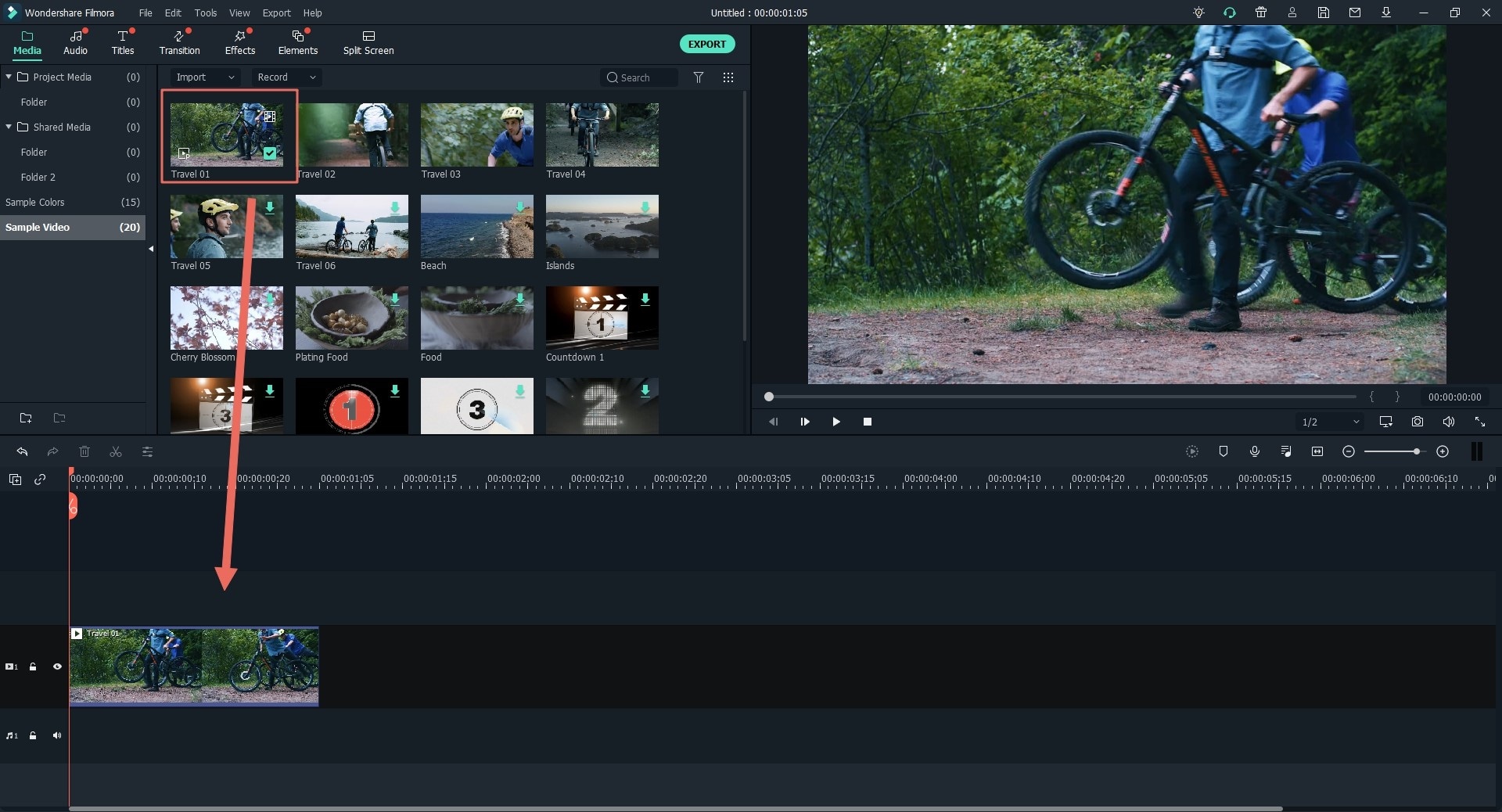 Step 3: Split video precisely
To split video, you need to add the video to the timeline. The split video feature helps you split video file into various parts, either of which you can delete or save for later use. Move your cursor to the file you want to split and choose "scissors" icon. Alternatively, you can right click on the video file and choose "split" from drop-down list.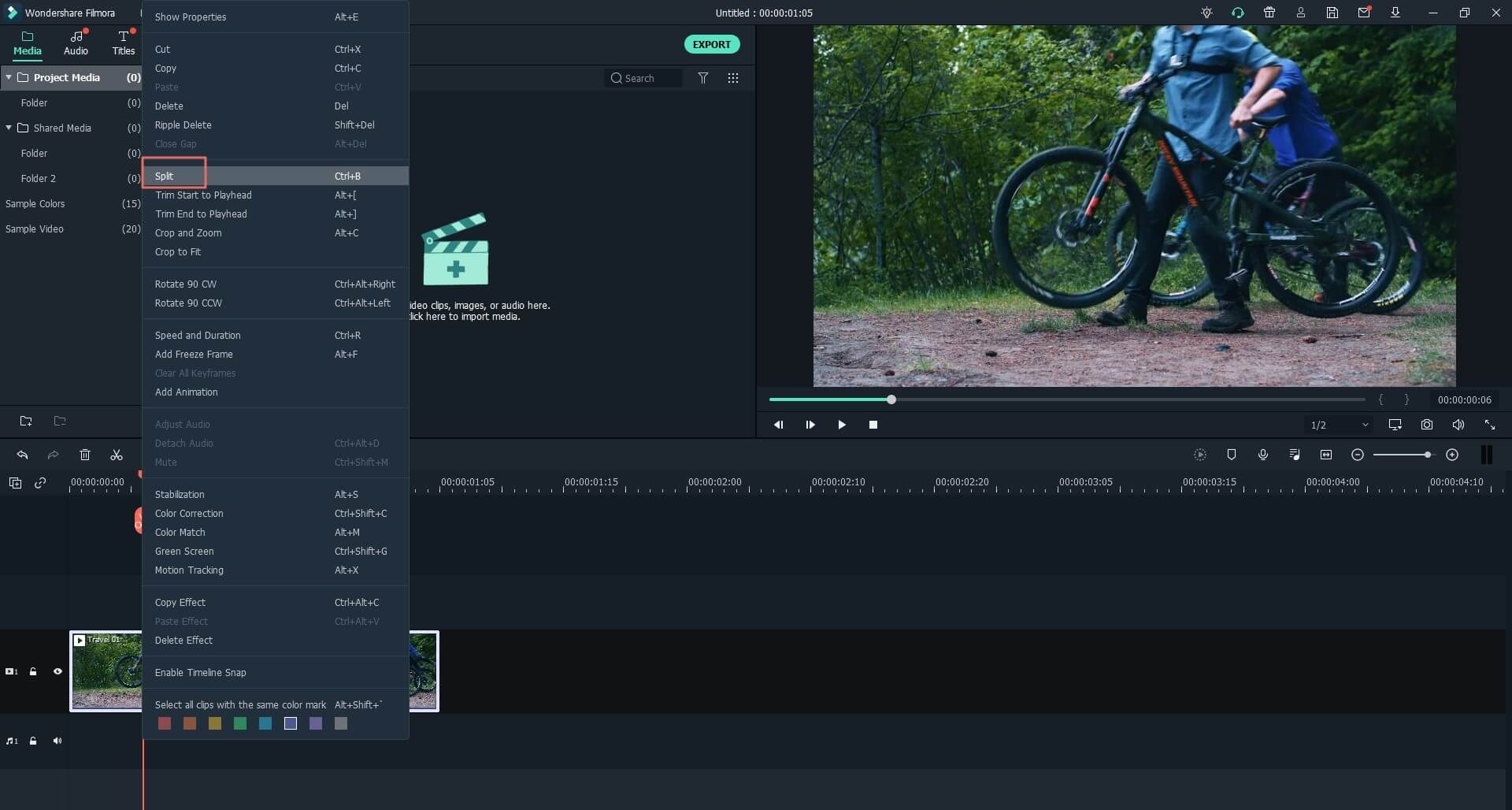 Step 4: Export the video file
Filmora Video Editor offers multiple video output formats. Once your video is split, click "Export" and click "Formats" tab on the left side of the window. Write down the video name and select the format from drop-down list. You can also choose the parameters if required. Once all the settings are done, just click " Export" to export the video & it is all set to be saved & shared!
This is absolutely an easy and simple interfaced software that split your videos precisely within just few minutes, or sometimes in seconds if the video is small sized. The best thing is that Filmora Video Editor ensures to keep the video quality as-it-as during editing and splitting process.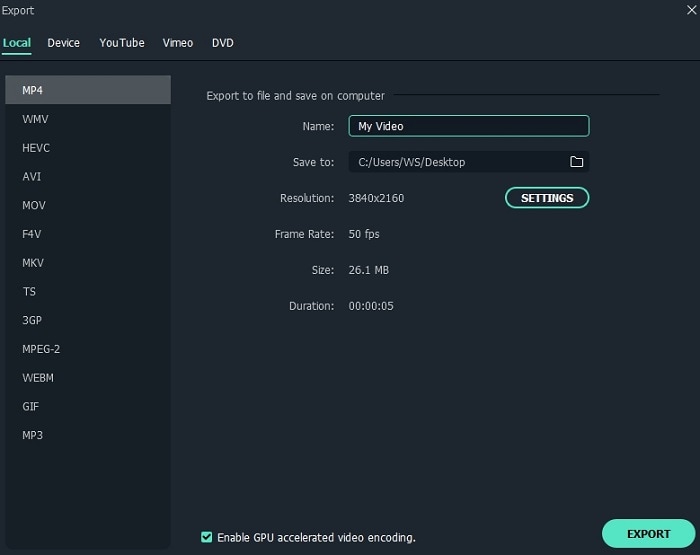 ---
Why Choose Filmora Video Editor as Fast Video Splitter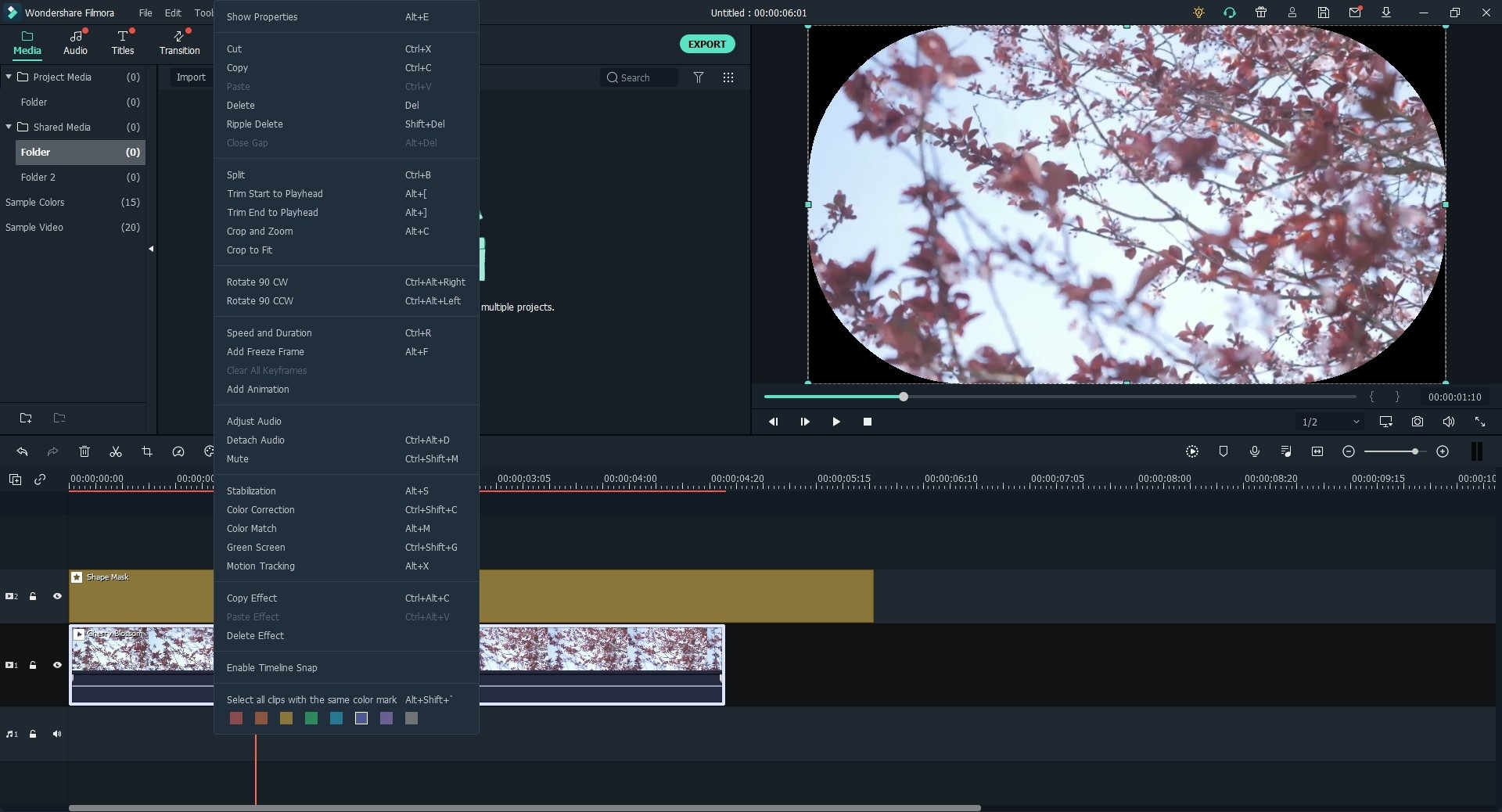 Filmora Video Editor is the best lossless video splitter for all kinds of video file since it offers many advantages to the users. A comprehensive range of editing features and video splitting tools that Filmora Video Editor has been built with, make it possible to personalize the videos to an utmost level. Whether you want to trim, rotate or even crop the video, Filmora is the best option for that too. The exclusive video correction features help adjusting the saturation, brightness and contracts of the video files so that your videos comes out as flawless.
Video Customization: The best lossless video splitter is the one that lets you give your personal touch to your video files and Filmora Video Editor exactly does the same. Choose from more than 100 kinds of texts, titles and special/occasional templates to create customized video files.
Video Export & sharing: Users can export videos in any format and as per any device type, since Filmora supports all popular devices and video formats. In addition, the edited videos can directly be shared on various platforms.
Advance Editing Features: Inclusion of audio in split videos, PIP, animations, motion graphics and special effects are the advance editing features that help you tell your story in a better way via your video.