More than any other time in history people are watching and listening to lots of music online on various platforms including YouTube. It makes sense to give audiences a unique experience as they interact with your music videos online. That's why music visualization has attracted so much traction online.
Typical music visualization is able to create animated images in real-time and smoothly coordinate with the playing music.
Although most free media players such as VLC, already come with built-in visualization tools based on the level and spectrum of a specific song, you still need a good and professional music visualizer tools if you want to create awesome visual music videos.
In this article you can find 4 online music visualizer tools and 6 desktop music visualization softwares that can help you create music visualizations.
Note: For using these most of these tools, you don't have to have professional skills Usually you just need to upload your music, choose the template you like, and within minutes you can get music visualizer videos.
Top 4 Onine Music Visualizers
Can you use a music visualizer online tool to create your own visualizations? Of course you can! Here are top four you might want to look at.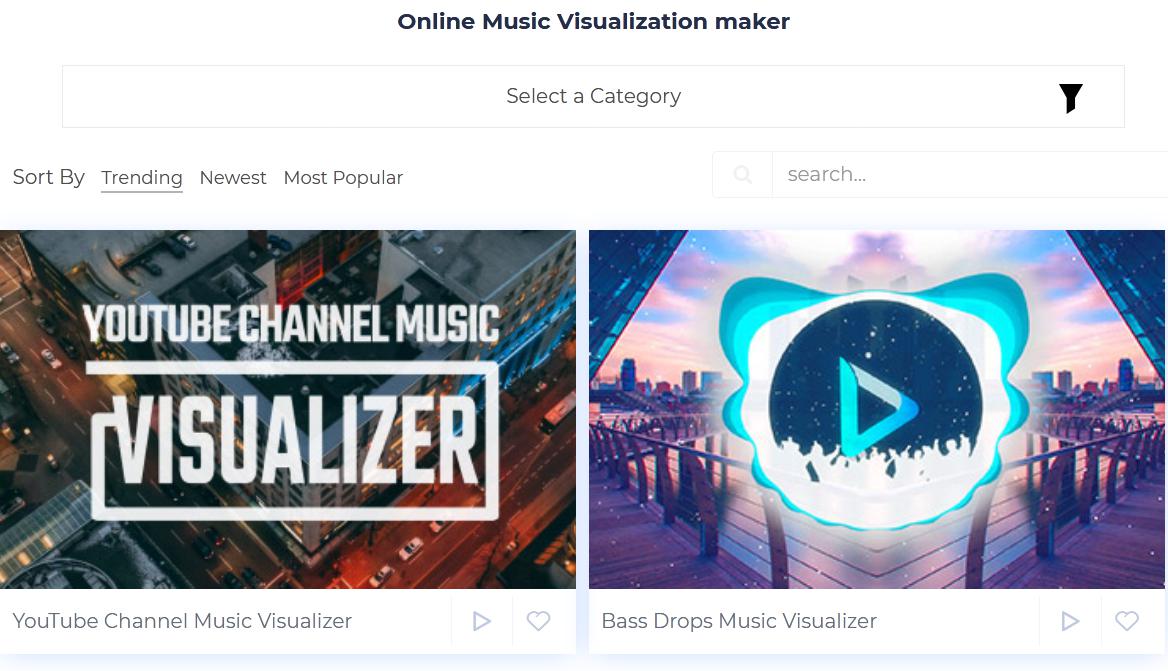 Essentially, Renderforest isn't just a place to create music visualizations only, but also do more. The site requires that you register and have an account with them to start your online visualizing experience. Once that's behind you all the visualization templates you might need with lots of important properties to help will be available. The online tool also allows you to select the perfect music-matching style visualization there is, including other things such as color and uploading the music.
Pros:
- Includes a preview.
- The video with the visualization is remitted to you via email.
Cons:
- Free videos include a watermark.
- Free visualizations also limited to just 60 seconds.
Price: $9.99/mo (offers a free version with limited features).
---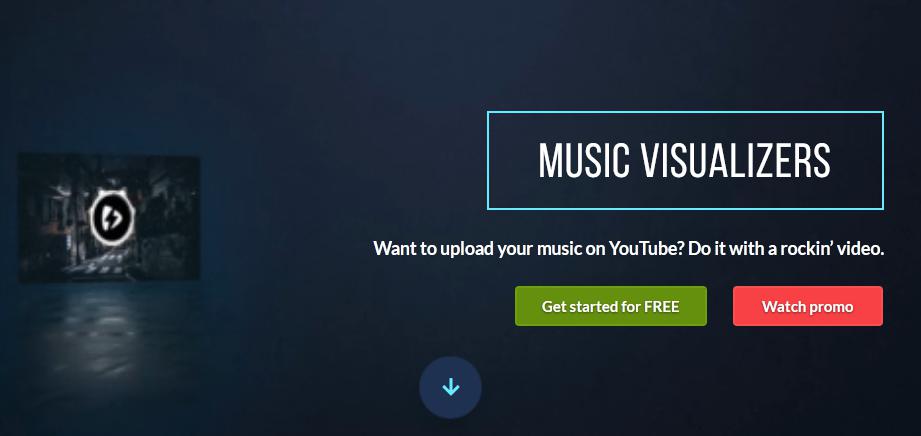 Videobolt offers a free online music visualizer experience through a free trial though it's most amazing characteristic is the quality visualization templates it offers. Any user can actually select from diverse templates while coming up with a video. However, to make the most of the templates and tailor-make it accordingly, you need to purchase any of the online tool's plans. Videobolt allows you to import music through SoundCloud or upload via PC easily.
Pros:
- Great visualization templates.
- Import music via SoundCloud or computer upload.
- Template variation or covert addition to a video.
Cons:
- Customizing template requires subscribing to a plan.
- Free trial doesn't allow music customization functionalities.
- Free version comes with watermarked video.
Price: $7.99/mo (free trial available).
---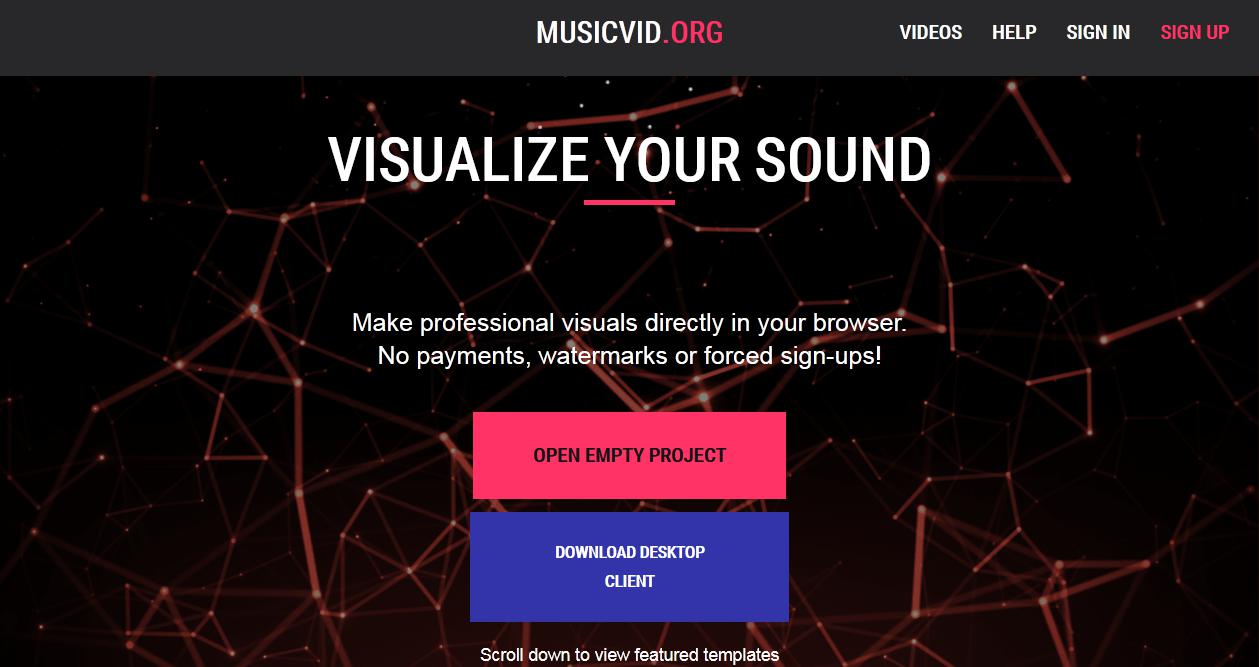 MusicVid allows you to create professional visuals right on a browser without having to download anything. It claims not to force users to sign up or send visualizations with watermarks to compel them to upgrade or request payments. You only need to select the template from where it begins and the proper settings which once satisfied you, then export the work.
Pros:
- No watermarks and signups to use it.
- Easy to select template.
Cons:
- User experience can be better.
- Doesn't have a lot of information on usage.
Price: Free
---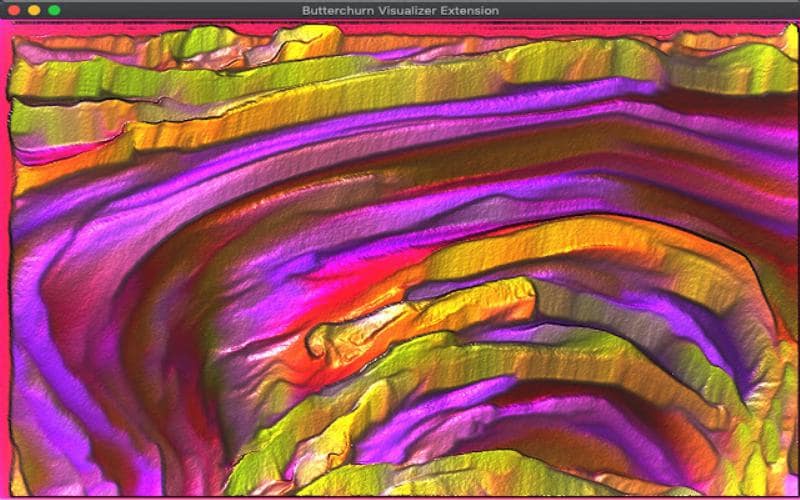 Essentially described as the implementation of the Milkdrop 2 Visualizer with webGL, Butterchurn is another music visualizer that has its users who are satisfied with it. It comes with a number of presets to help you make the most of it. Even so, it's not the easiest and best online software to visualize audio.
Pros:
- Doesn't seem too hard to use.
- Nice user interface.
Cons:
- Lacks proper guides to help users get started easily.
- Mostly claim the browser you're using (such as Firefox) doesn't support WebAudio or WebGL 2 thus you can't use it.
Price: N/A.
---
6 Best Music Visualization Softwares
If you really want music visualization tools to use online you'll definitely get them. However, if you need a much better visualization software to download and use in your computer at all times then you will find the following worth looking at.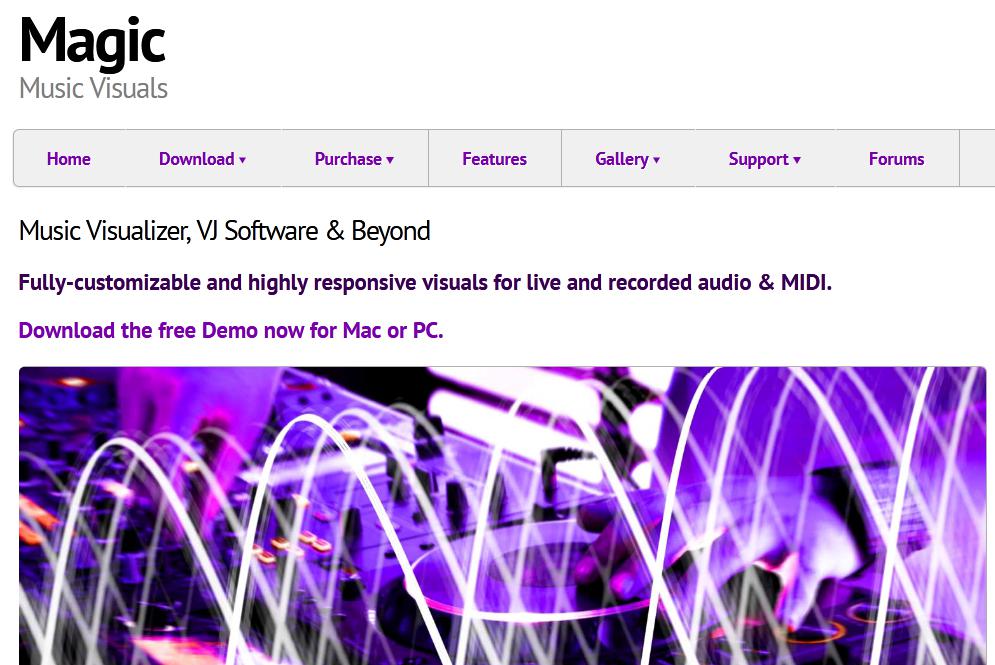 Magic software is a downloadable VJ software and music visualizer that can be customized easily. Its visuals are very responsive and can be produced for MIDI, recorded and live audio.
Pros:
- Instant reaction to live OSC (open sound control), MIDI and audio.
- Allows for creative visuals designing.
Cons:
- Not free, just a free demo.
- Additional functionalities and features must be paid for.
Price: $44.95
Platforms supported: macOS, Windows
---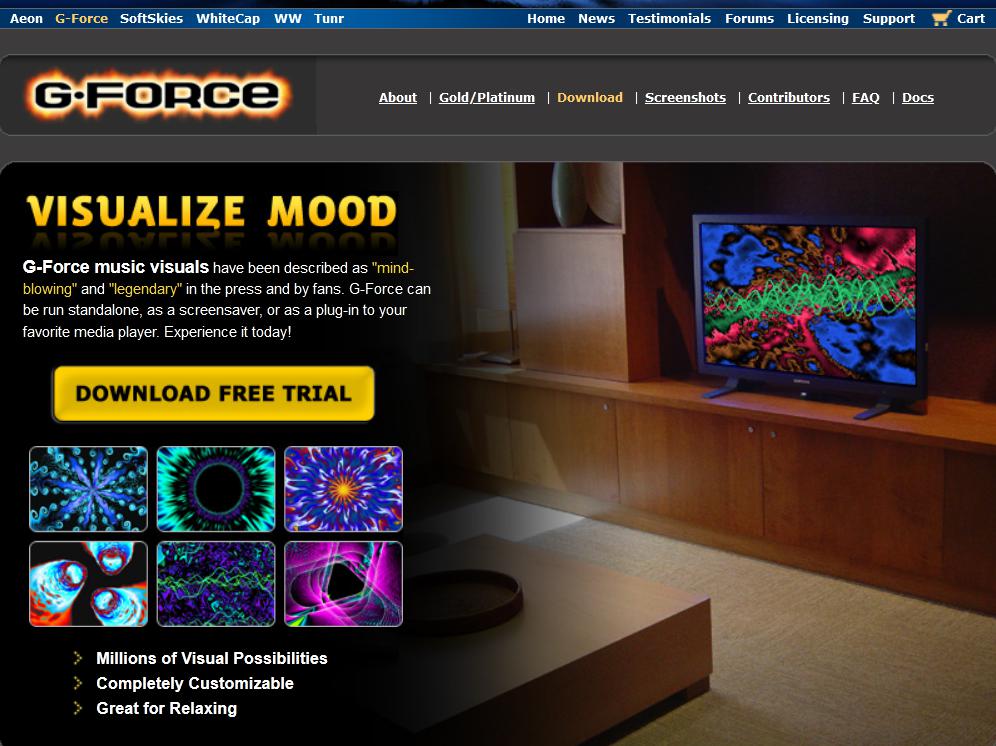 Offers a practical way of coming up with the music visualization you need and remain as artistic as possible. With claims of heavy recommendation by elite reviewers across the web, it promises visuals in their millions and ability to add your own.
Pros:
- Customization features via an easy to use toolbar.
- Lots of visual effects.
- Supports diverse media players.
Cons:
- Free trial has very few features.
- You must pay for more functionalities.
Price: Free trial, $20 for Gold plan and $30 for Platinum plan
Platforms supported: macOS, Windows
---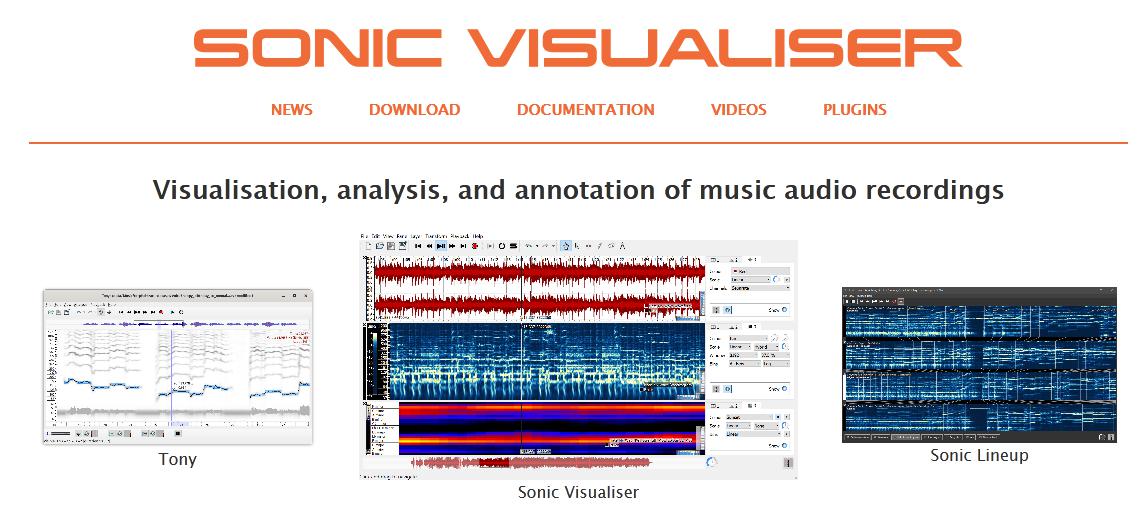 Those using Macs, Linux or Windows have a chance to visualize, annotate and analyze music for free. Sonic Visualiser is perfect open-source tool for researchers who process signals, archivists, and musicologists, among others.
Pros:
- Open-source and free to use.
- Works with macOS, Linux and Windows.
- Annotates, analyses and visualizes audios.
Cons:
- Audio researchers must cite the software well.
- Not the easiest visualizer to grasp available.
Price: Free to use
Platforms supported: Linux, macOS, Windows
---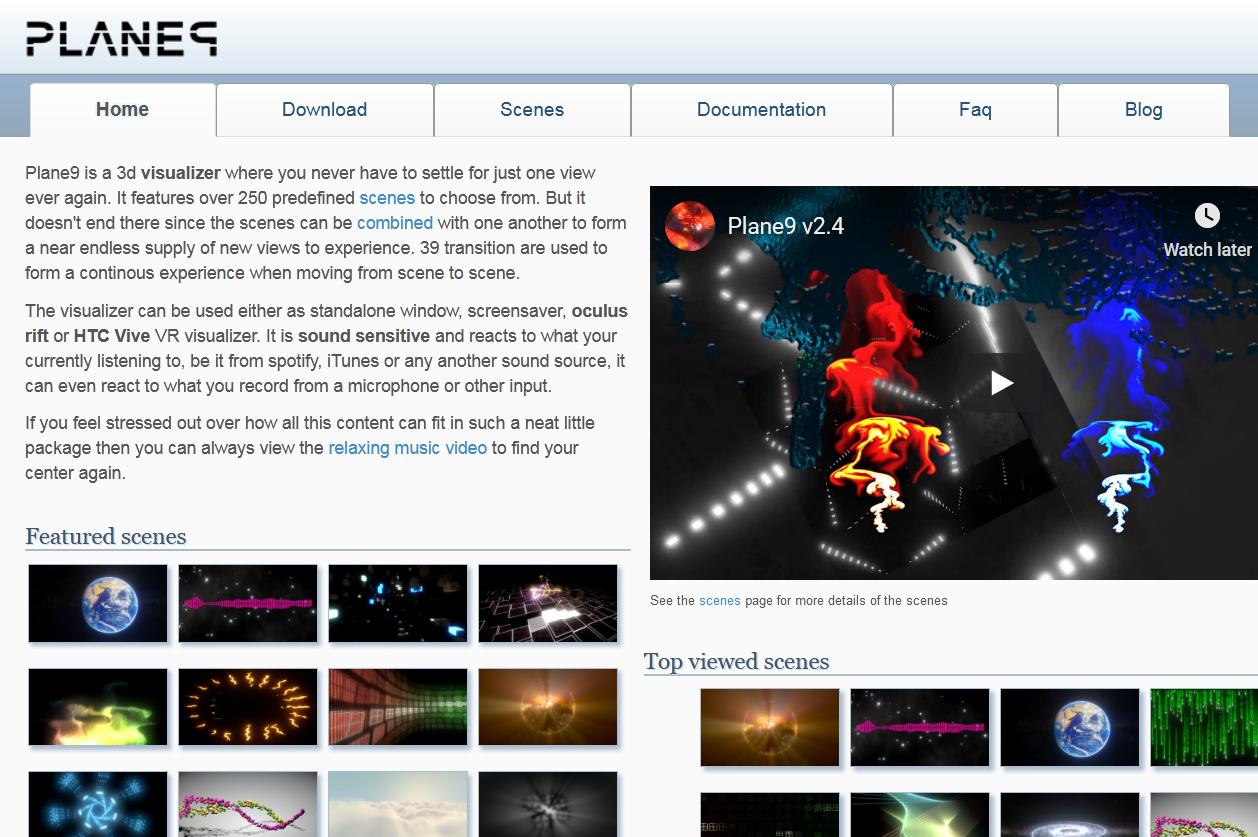 A unique 3D visualizer it offers hundreds of scenes that have been predefined to select from. It allows you to even blend the scenes with ease to create fresher experiences. Sound sensitive, it's able to react to all manner of sounds, including iTunes or Spotify audio.
Pros:
- Hundreds of predefined scenes to select from.
- Works as a visualizer for VR, oculus rift, screensaver, window among others.
Cons:
- Runs on computers with graphics card capability (particularly OpenGL 3.3).
- DTS and other unprocessed audio not supported.
Price: Free download
Platforms supported: Windows 64 bit (7, 8, 8.1 and 10)
---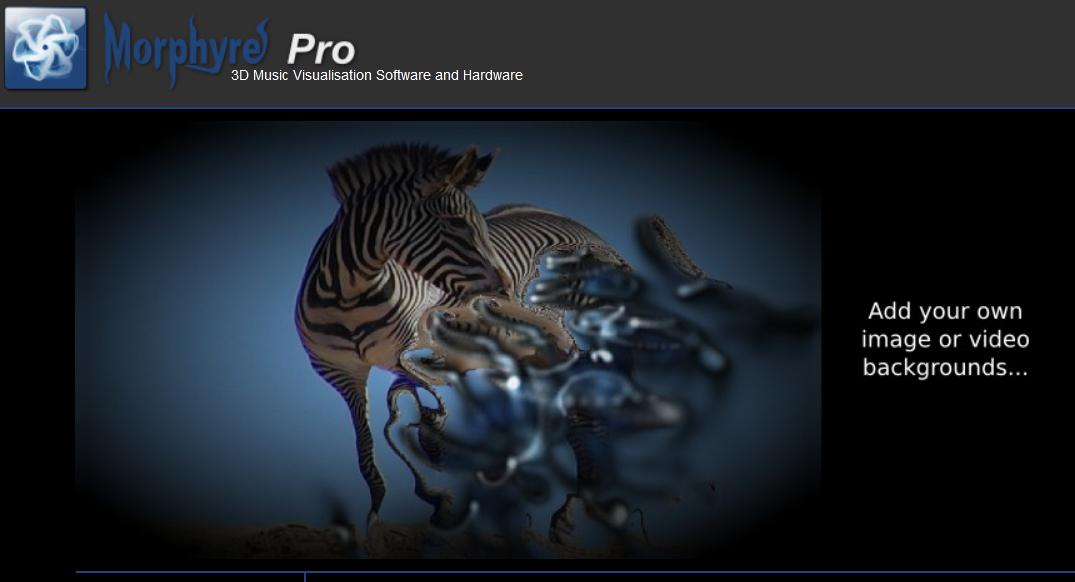 A pro 3D and music visualization tool that has been around for the last 12 years, you can now download it for free or perhaps consider purchasing the creator a 'beer' as gratitude.
Pros:
- Free to download and use.
- Usable features.
Cons:
- No longer supported.
- For Windows only.
Price: Free to use
Platforms supported: Windows XP, 7 and Vista
---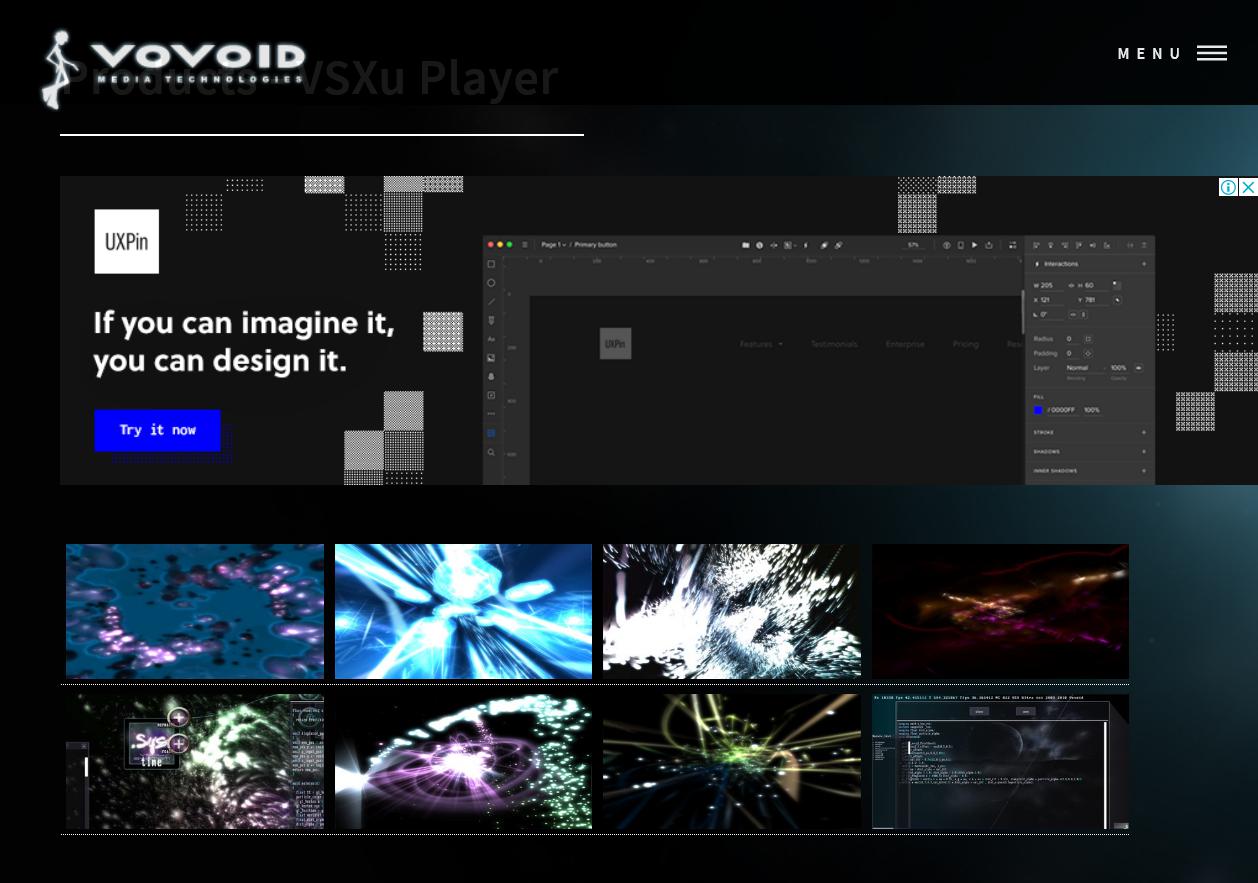 An OpenGL, 3D Windows music visualizer, it offers diverse ways of visualizing your music. Works with all types of media players since it's a standalone tool.
Pros:
- Creates pretty visual effects.
- HD support.
Cons:
- Requires AMD OpenGL/Nvidia graphics cards.
- Windows only.
Price: Free to use
Platforms supported: Windows, AMD GPU/Nvidia
---
Write in the end
Getting the best music visualizer software can be confusing considering all the different ones out there. However, whether it's an online-based music visualization tool you need or one you can download and use offline, you've lots of choices to go with.
By the way,
After making a visual music video, if you still want to edit it more creatively to attract your audience, you may also need a powerful video and music editing software such as Filmora Video Editor to retouch your music visualization video.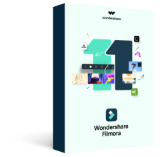 Easily edit your music visualization videos, such as trimming, cutting, adjusting color, merging other video clips, etc.
Touch up your music, such as adding sound effects, controlling speed, and more.
Supports output of most video formats, and one-click upload to YouTube.
Read Also: Top 8 Sound Effects Website that You Can Get Fun Audio Effects