Twitch is a widely used video live streaming service operated by Twitch Interactive. It lets you stream all kinds of videos online from your simple day-to-day activities to your online activities like games, video editing work and every other thing you can think of. With a steady increase of about 33% users every year, it is becoming one of the leading live-streaming platforms in the world.
Twitch live chat system, one of their widely acclaimed features, can allow users to communicate with other users while streaming videos. But sometimes some Twitch users (especially users with large fans/followers) really don't have time to reply to the chat messages one by one. What should we do at this time? Not worries, there we have Twitch chatbots!
What is a Twitch Chatbot?
The way to retain viewership on our channels is to make sure that the viewership is being acknowledged. Sometimes it becomes hard to do that while sharing content and this is what twitch chatbots do. They are programs uniquely designed to manage out chatroom and perform simple tasks such as greet new viewers, respond with information with a question asked by them, organize in-chat activities, etc.
They are highly beneficial for channels with a large viewership by managing spammers those who troll by being able to remove them automatically from the chat. In short, they are the streamers best friend!
10 Best Chatbots to Make Your Twitch Streaming Brilliant
With the need there is more than enough supply of these chatbots to organize your chatbot. Some better than others, a few tailored to your needs. Let's talk about a few options you can choose from the huge Twitch chatbot list to make sure your chatbox is just as entertaining as your streaming channel is.
#1. StreamElements Chatbot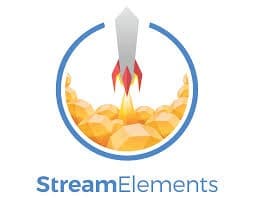 The StreamElements Chatbot is a one of the favorite chatbots available for most of the streamers on twitch. One of the main reasons is it being absolutely easy to use and the fact that it take nothing to link to your twitch platform. It also has a lot of option to customize your responses.
Price: Free
Key Features:
Timers: They allow timers to auto post announcements and links.
Chat commands: There are preset commands which can used to respond to chat with particular phrases or words.
Create command: This lets us create a response that isn't already there on the presets.
User management: This lets you managed the visitors activity on your page.
---
#2. Moobot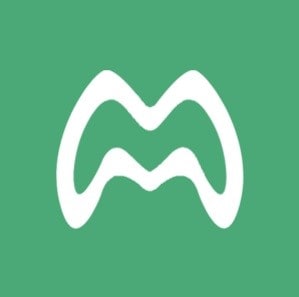 Moobot is also one of the most used chatbot available for twitch and has been with it for more than a decade now. It helps you maintain and grow a friendly viewer community on twitch. It eliminates a bunch of time taking tasks allowing you to spend quality time with your viewers.
Price: Free
Key Features:
Twitch mod: It immediately removes spam and unnecessary comments in the chatbox keeping it clean and appeasing.
Twitch commands: Mootbot has built-in commands eliminating the need of repeating frequent questions asked in chat.
Viewer's song interaction: This lets you listen to viewers options for music making them feel more encouraged to follow you.
Polls: You can create and run polls on different aspects to know what they are more inclined towards and make your feed better.
---
#3. Nightbot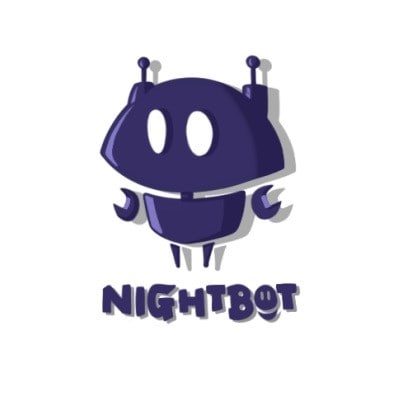 Nightbot is mostly famous for its auto-moderation tools that are very easy to use. The easy with which these tools can be used makes it one of the favorites for twitch streamers. This is a great option for beginners.
Price: Free
Key Features:
Dashboard: This provides detailed information about what is happening n your chat i.e. most asked question, top viewers, and so on.
Customizability: It allows you to deviate from its customer setting making it more your tool than a foreign one.
Spam filters: Automatically removes any unwanted or harmful content from your chatbot.
Giveaways: You can choose this feature to choose a lucky winner to give away a prize or a gift.
---
#4. Wizebot

The Wizebot stands one of the top chatbots to be used on twitch streaming platform. With an update coming up almost every week, it is constantly being improved chatbot for your needs. It has more than a hundred features to make sure you are keeping your chat window as entertaining as possible.
Price: Free
Key Features:
Customer commands : Lets you customize your responses to viewers questions.
Games and giveaways : Interactive chatting with different games.
Virtual currency: Allows you to develop currency usable in games, and other interactive options with the viewers.
Screen overlay: Allows overlay of animations on the screen.
---
#5. PhantomBot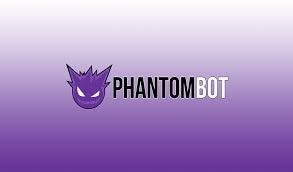 PhantomBot is an open source chatbot for your twitch streaming chat window application. It remains a highly customizable and user friendly option available.
Price: An open source free option
Key Features:
Timekeeping: Keeps a record of your viewer activity.
Highlight tracking: Allows creating a highlight-stamp and looking back on it when needed.
Queue system: Lets you view the order in which the viewers joined.
Command cool-downs: allows a spam chat to cool down in the chat window.
---
#6. Streamlabs Chatbot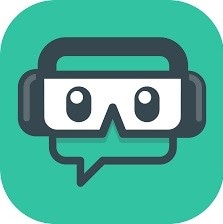 The next that we have is Streamlabs Chatbot. It helps to support Twitch, YouTube and Mixer. It contains 26 features for viewer engagement. Let's learn some of the features most brilliant.
Price: Free
Key Features:
Attractive overlays: a wide range of overlays to choose from to make your screen look appeasing.
Viewer tip: customized alerts to viewers/supporters who tipped you.
App store: A separate app store to allow more control and customization options.
Betting: Allows viewers to bet on something and be rewarded if they win.
---
#7. Xanbot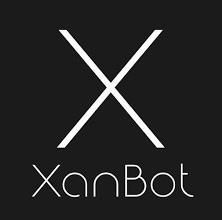 Xanbotis unique in a way that it is made by a twitch family member. This makes it work without a hitch on twitch. It makes moderating your chats highly easy.
Price: Free
Key Features:
Spam removal: Removed unwanted an antisocial information from chats.
Auto replies: You can set up customer replies to most asked questions.
Games: You can engage viewers in games and raffles to keep them interested in the page
---
#8. Deepbot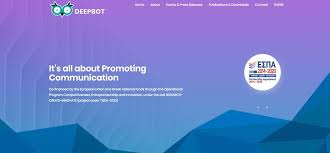 Deepbot is a tool allowing streamers to create an interactive approach with their viewers. Its loyalty system lets streamers freedom to help viewers with incentives.
Price: Free
Key Features:
Custom bot name: Lets you customize bot name making it unique.
Automatic updates: Keeps you equipped with the latest features.
Customizable donation page: Option to design one of a kind donation page.
Quotes: Allows users to quote things you have said in chat.
---
#9. Coebot

The Coebot allows a lot a simple moderation options. The only difference is that it eliminates the use of complex commands or settings making the process easy for a new user. It is a good option for someone new to live-streaming.
Price: Free
Key Features:
Custom commands: Lets us custom answers to frequently used words in chat.
Moderation: Allows the chat to be moderated in a why acceptable to the streamer.
Quotes: Giving the viewers the option to use tour quotes.
Repeated commands: Makes sure to eliminate repeated commands to avoid spamming.
---
#10. Stay Healthy Bot

It is easily possible to get lost in out streaming world. Stay Healthy Bot leads to a very likely possibility of our health to deteriorate. This chatbot allows us to make sure that we take care of our health.
Price: Free
Key Features:
Timed alerts for streamer which can be predefined by the user.
On demand health facts that can be used to keep ourselves healthy and also share with our viewers.
Dad Jokes: As they are mostly against us being in front of our screens.
---
How to Set up a Chatbot on Twitch?
It is easy to install all these chatbots to our twitch account. Here is how it can be done in a few easy steps. In this section we are taking Streamlabs and Wizebot as examples to help you learn how can you use chatbot on Twitch. Let us know!
How to Set up Streamlabs Chatbot on Twitch?
Step 1: Visit Website
To begin with, you need to go to the Streamlabs website with the link provided above o click here to quickly enter the web page. When you visit it, you will find a button s3aying "Login with Twitch". You just need to click on it to start the process.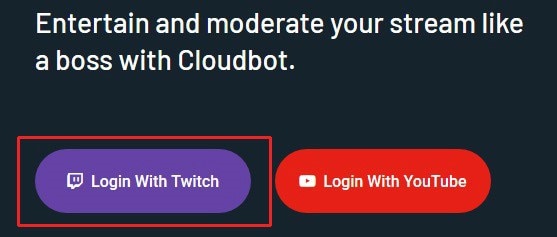 Step 2: Give Permission
Once the above step is done, you will have to authorize permission to make the necessary changes. You are good to go now.

How to Set up Wizebot on Twitch?
Step 1: Head to Website
Go to the Wizebot website using the link mentioned o click here to enter the Wizebot website. You can use two options to connect to Twitch. Either the "START THE EXPERIENCE" for options or the "Connection" option to connect to Twitch directly.

And then, click on the option "Connect with Twitch" to select your twitch account for connection.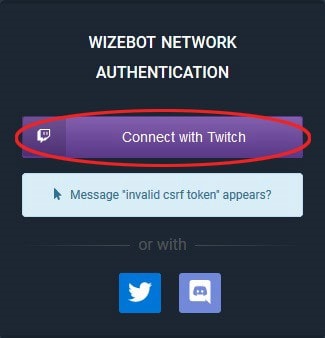 Permit Wizebot to authorize options to modify our chat options.
Final Words
The Twitch chatbots allow you to save a lot of time which can be used to better your streaming content. It also removed a possibility of human error in your chat window keeping it as precise as possible. The Twitch chatbots converts your streaming channel into a highly sophisticated platform for interaction allowing the viewers a unique experience and a more personal relation with the live streamers. It converts your channel into a professional option thereby mutually improving both the viewers and streamers.
Now you can choose a Twitch chatbot free that suits you best according to the key features of each one described above, and start your Twitch chat!