In these times when we spend most of our time in front of a screen watching videos and feeds, "Live Streaming" has taken over the world contributing to more than 80% of all internet traffic. The livestreaming industry is expected to be over 120 billion industry in the next 5 years.
With a growing number of audiences, there is also a huge increase in people being inclined to creating and streaming their content live. And to help them, a lot of live streaming software has arrived to make the task easier.
Therefore, in this post, I will recommend the 4 most popular live streaming software in 2020 (Wirecast, OBS, vMix, and XSplit) and what's more, tips on how to choose the best streaming software.
Now, let's get started.
Full Streaming Software Comparison of Wirecast, OBS, vMix, and XSplit
Here is a live streaming software comparison that gives us all the information needed to know about them at once place.
Wirecast
OBS
vMix
XSplit
Operating System
Windows; MacOS
Windows, Mac, Linux
Windows
Windows
Price
$599
Free
HD Version-$350;
4K Version-$700
Free version;
$2.50/month
Support Platforms
20+
40+
10+
20+
Support Availability
24/7 support available
No Support available except on forums
24/7 support available
24/7 support available
Simultaneous Broadcasting
Allows simultaneous broadcasting to multiple networks
Will have to install a plugin that allows simultaneous broadcasting
Up to three simultaneous broadcasting can be done at once
Need paid version to allow simultaneous broadcasting to multiple networks
---
[INTRO] What is a Wirecast, OBS, vMix, or XSplit?
1. Wirecast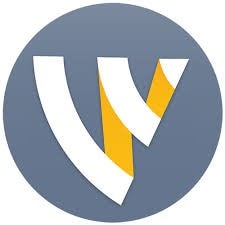 Wirecast is one of the widely used software used to produce videos that can be live-streamed. It can easily create and edit videos with a quality rivaling that of sophisticated studios with little effort from the editor's hand. With an inbuilt preset option, it is ready for use as soon as it is installed without having much experience beforehand.
Price: It costs $599 for professional use.
Pros:
Has built-in presets for all the supported platforms.
Allows live streaming to multiple platforms simultaneously.
Control over the video is amazing allowing functions like looping, starting, or ending at a point between the video.
Highly creative and simpler user interface making it ready to use right after installation.
Cons:
Need a higher configuration of your system as it uses a lot of computer resources so its functionality drops down on a lower configuration system.
---
2. OBS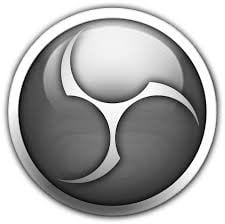 OBS is open source software for video streaming and video recording enthusiasts. It is completely free and can easily compete with the paid versions of many types of software available. Though it has many options available, most of them will need a manual change in settings to get the desired output.
Price: It is a free software
Pros:
Absolutely free for use.
Can be used on old or less powerful systems as well.
Has an option to install plug-ins to increase its functionality.
Has an option to alter the video like cropping, scaling, dragging the screen with a simple click
Cons:
Doesn't have presets that can be used readily
Need to have at least a moderate understanding of video settings to use like bitrate, resolution, audio quality setting to be compatible for use on the platform.
---
3. vMix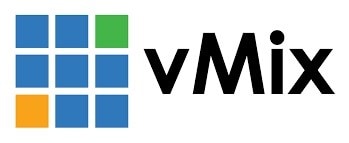 vMix is one of the most reliable and consistent software allowing the user a very high dexterity with making and editing videos. With minimal effort, it lets us create videos that captivate the viewers and allows us to regulate what the screen shows.
Price: It has a free version with only basic options to a version that costs up to $1200. The cheapest version costs $60.
Pros:
Has a huge archive of options available which allows the user to modify the video for almost a studio-quality output.
Has an option for graphic overlays and to bring up comments from social platforms like Facebook, Twitter, Instagram, etc.
It can be configured to a mini controller which allows us to start making and editing recording with a simple push of a button without having to fiddle with the setting all the time.
Cons:
vMix is not compatible with portable devices.
---
4. XSplit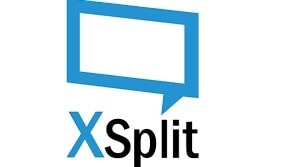 XSplit stands apart from the other streaming software by having an intuitive interface. It is mostly used with gaming interfaces but can be an equally handy tool for creating and editing other forms of video content as well.
Price: There is a free version with limited usability and the paid version costs $2.50 a month.
Pros:
The interface is highly user-friendly and all the options are readily available.
Since XSplit works in a subscription payment method, it doesn't cost you an upgraded version whenever a new one is rolled out.
The learning curve to know how to use the tools is very short.
Cons:
Unfortunately, XSplit also lacks in presets so there is a need to understand encoding settings.
Uses a lot of computer resources to operate.
---
Bonus Part: How to Choose the Best Streaming Software?
With all the options to choose from, it comes down to choosing the best streaming software that actually serves your needs and is compatible with your system options. It also depends on how much work you are going to do using the software and for how long you will need them.
What you need to pay attention to before choosing a streaming software:
- Operating system:
The only software that is usable on both Windows and Mac are the Wirecast and OBS. The XSplit and vMax are only usable on Windows devices. If you are a Mac user and are only going to use the streaming service for an experimental stage, it is better to go with the OBS.
- Type of cameras:
The video we record is only as good as the camera that we record it with. So opting for a higher version of streaming software with a lower configured camera doesn't make much sense. And having a higher configured camera but a lover version of the software only leads to a lesser quality of streaming video.
You may also like:
Which webcam software we can use on Win/Mac?
What is the best streaming recorder and how to record a streaming video?
- Editing and effects:
Keeping in mind what kind of output we are aiming for with the video, the need for editing it or adding necessary effects will play a major role. Though almost all the streaming software gives us the options for editing and effects, the ease with which it can be done and the quality also differs.
If you want an advanced editing tool to edit your streaming videos, we recommend Filmora Video Editor. You can edit, split, rotate, crop, trim, speed control, adjust brightness, edit audio, edit image, etc. with Filmora Video Editor. What's more, Filmora also offer 300+ effects, filters, transitions, and elements to make your streaming video better.
Click here to learn more about how to edit a video on PC.
- Websites you want to stream:
Paying for a streaming software only to later find out that you can't stream on the website you want is kind of a disappointment. While most of the streaming software can be used on almost all platforms, some of them have restricted use. Also, there are other streaming services that can be used solely for a particular website. So if your target website is only one, it is better to look for it instead of paying for something you may not use.
- Budget:
The budget is one of the main concerns when an option for streaming software. While most of the software cost a lot but are better, they might become outdated in a few years and you may have to pay for a newer version again. While few runs on subscription programs allowing us access to their update which are covered in the subscription meaning -no extra cost.
Write in the End
Unlike the conventional videos, live streaming videos are more appealing as it creates a personal connection between the viewer and the viewed thereby captivating them with the concept being present at the moment. This allows the viewers to be more attentive and a better flow of information.
More and more people are looking to use live-streaming options to create opportunities in a wide variety of fields from teaching gaming. The livestreaming software can help you stay ahead of the game by creating content that catches the eye of a huge number of audiences. This is where the live video streaming software helps us gain that advantage.