There are lots of video editing software for Windows and Mac users, but not all of them works well with iPhone videos. So, if you want to edit iPhone videos for YouTube, Viemo or simply sharing with family members, you need to find the right tool to help you edit a iPhone video.
In this post, I'd like to recommend a video editing tool called "Filmora Video Editor" and show you everything you need to know about Filmora Video Editor (Windows & Mac) like:
- Cool features.
- Ultimate tutorial.
- And 10 advanced apps for editing videos on iPhone directly that I've picked up among hundreds of video editing apps from the App store.
After that, you'll know how to exactly edit iPhone video like trim iPhone video, combine video clips, or edit video on iPhone easily.
Now, let's get started...
Filmora Video Editor - iPhone Video Editor for Windows & Mac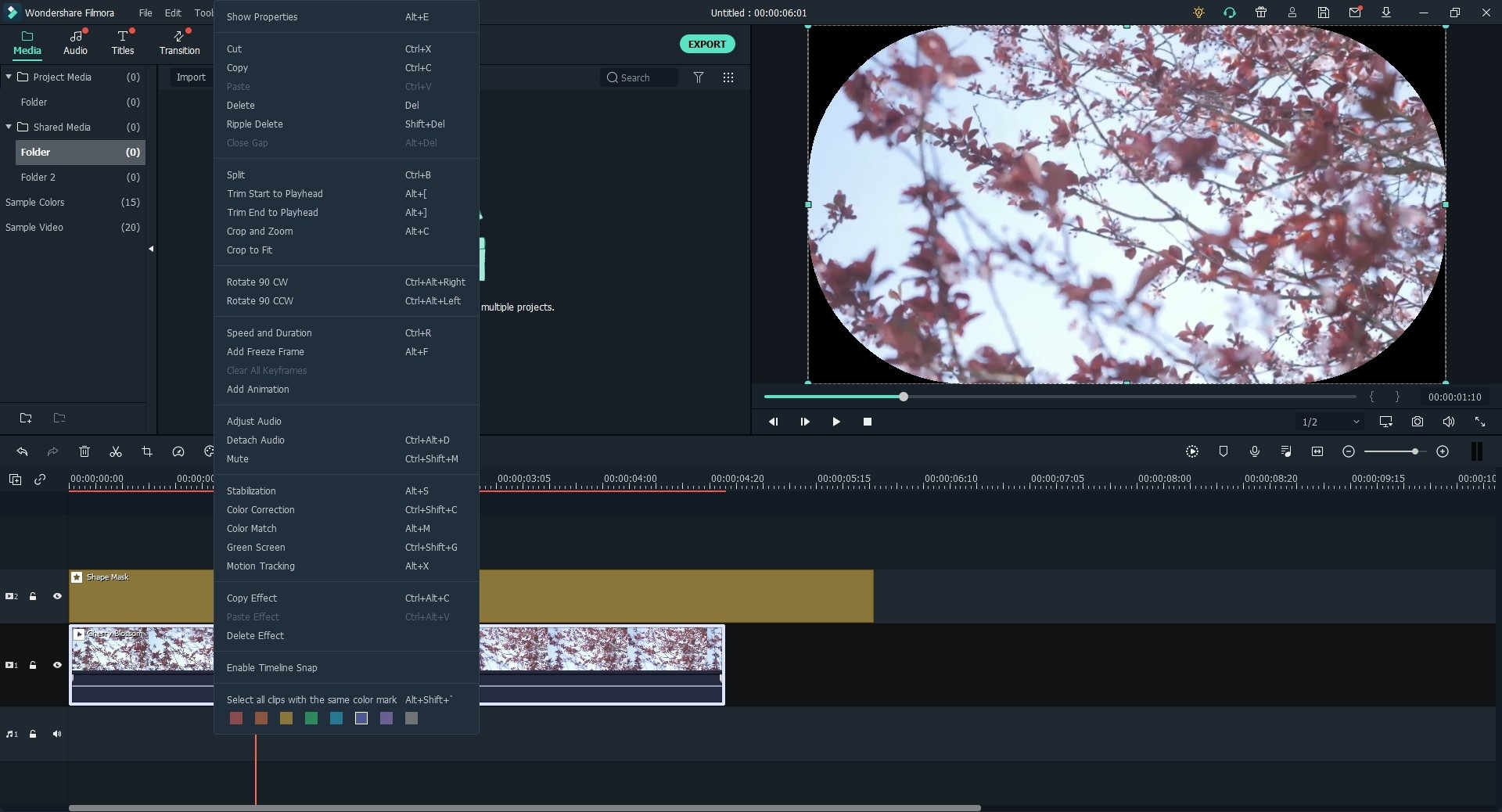 Filmora Video Editor or Filmora Video Editor for Mac is a software designed to run on computers using different operating systems including Mac and Windows. This video editor is simple to use, straightforward and is known to produce the best results within the shortest processing time. It can fully compatible with iPhone videos, export and convert videos to iPhone supported formats with 1 simple click.
Key Feautres:
Interface- Filmora video editor has a very beautiful interface. In addition to that, it is very easy to understand and use, even for beginners.
Sharing options- After editing your video on Filmora, you get a couple of sharing options which allow you to share your video to different platforms including YouTube and Viemo.
Functionality- In addition to the essential editing functions like split, trim, cut, combine, etc., this program also comes with 1000+ different video effects to help users customize iPhone video. (Look at the effects library now >>)
...
---
Tutorial on How to Edit iPhone Video on PC or Mac OS X
[Attention] Since the Windows and Mac version comes with the same interface. So here we'll take the Windows version as an example, and if you're Mac user, you can directly follow the same steps on your Mac computer.
Step 1. Import iPhone Video to the Program
Let's suppose that this program is installed on your computer, then launch it. After entering the "Full Features Mode", you can simply click on "import" and select the iphone video from the file browser. You can also drag the video to the albums after which you can add it to the timeline for editing.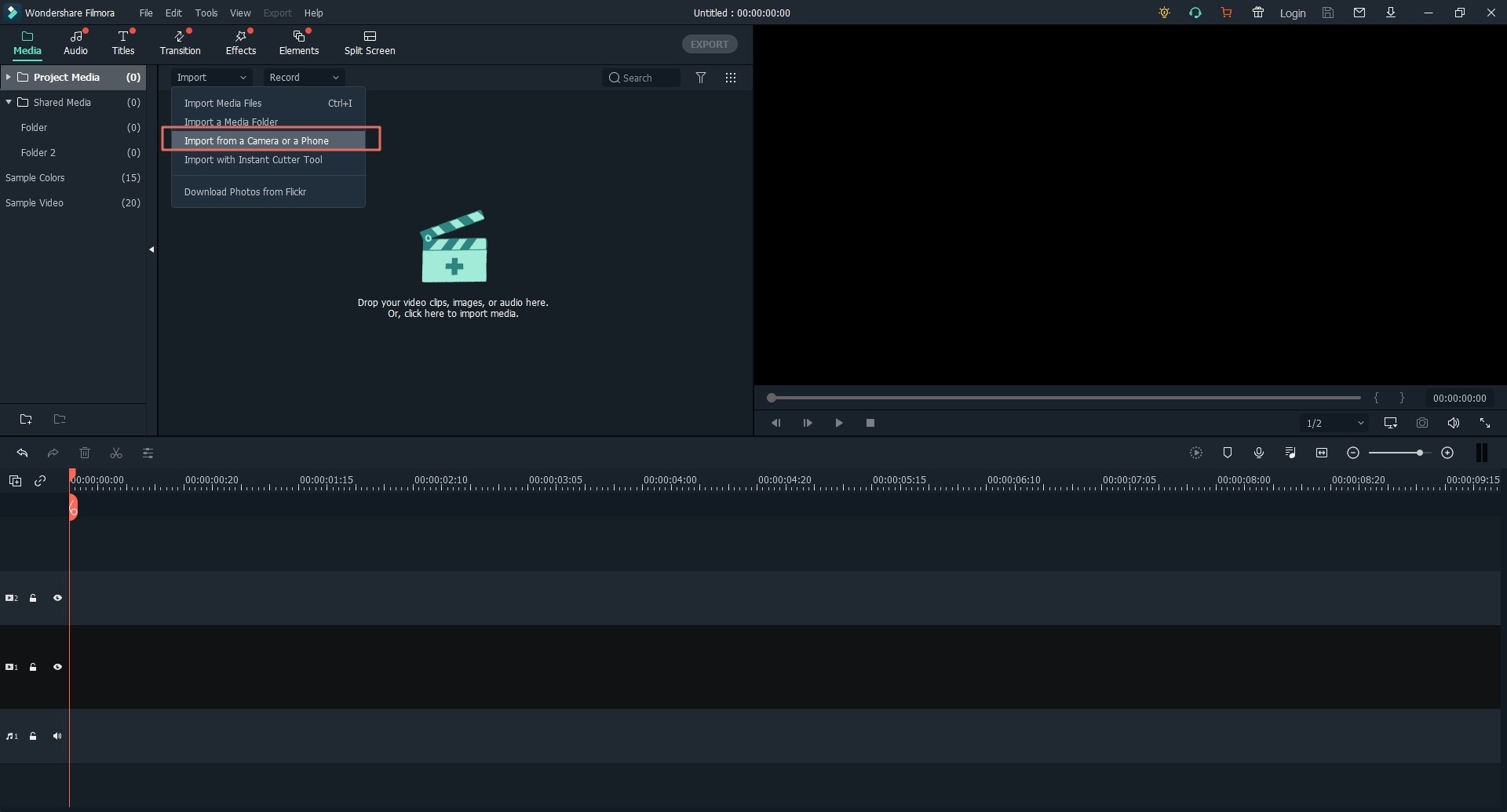 Step 2. Edit iPhone video
After you have the video on the timeline, you can then choose how you want to edit it. This is either to trim, crop, rotate, merge with other video files and more functionalities. All the tools you require for these functions are placed on the top bar of the software.
For detailed tutorial, you can directly drive to here:
- How to edit a video on PC or Mac completely
- How to trim, split a large video to several parts
- How to overlay videos (picture in picture)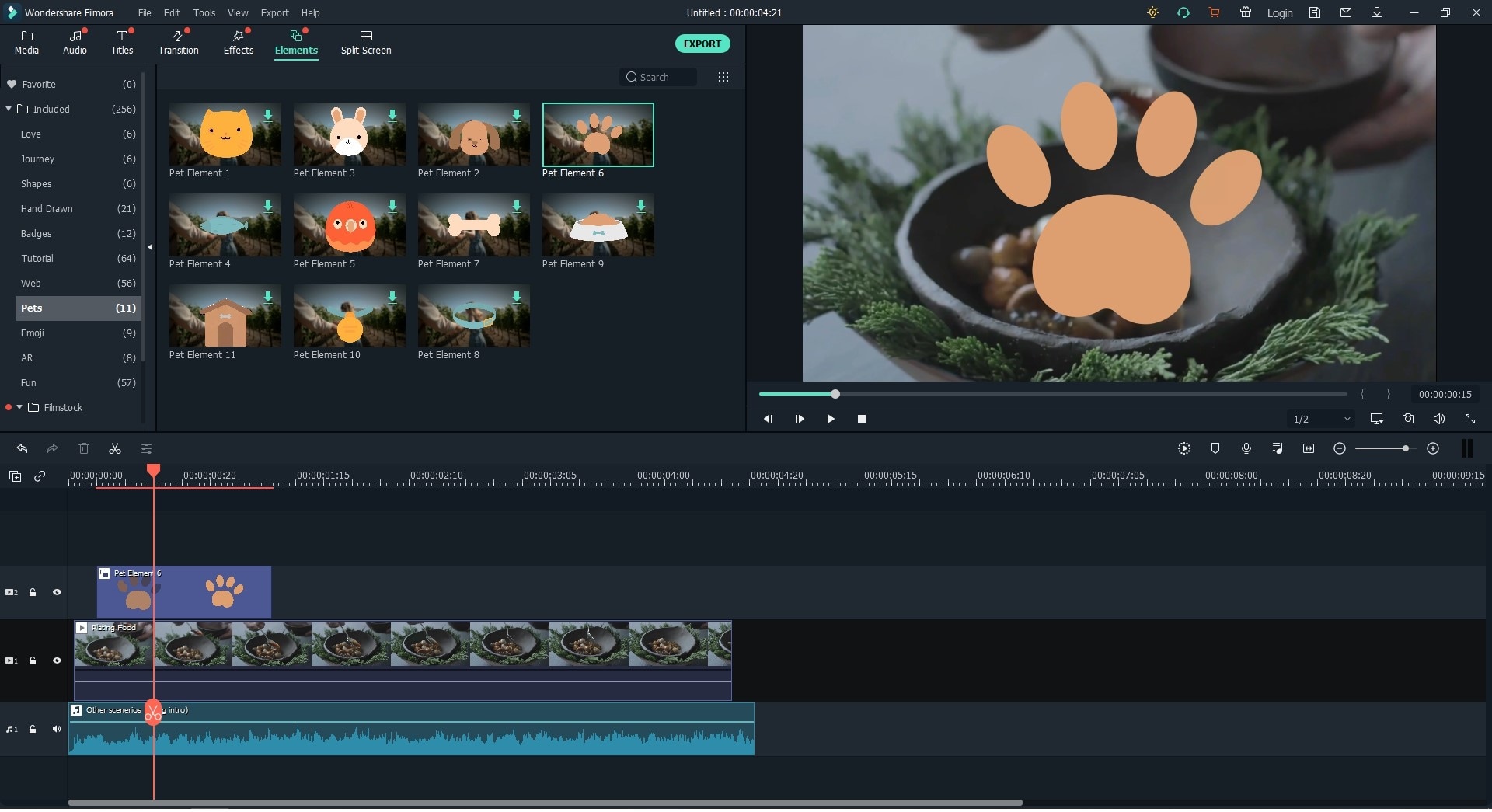 Step 3. Export video
Once you edit the video and you have the final video ready to export, click on "Export". This will prompt you to choose how you want to create the video, as a format, DVD or even to your device. This is up to you.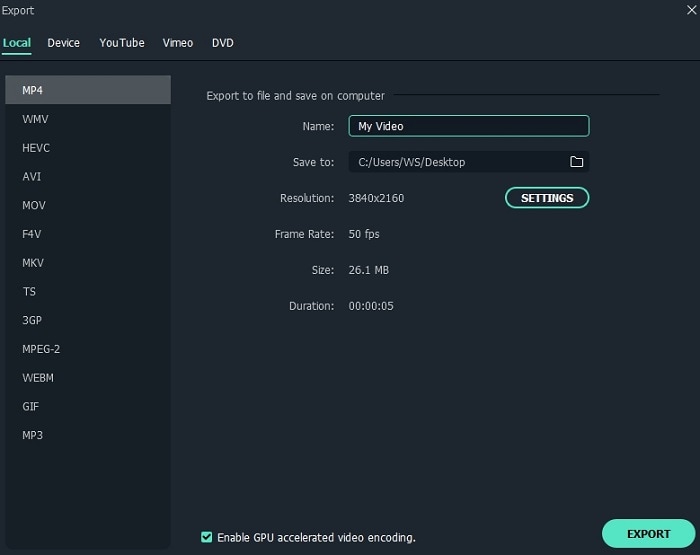 ---
How to Edit A Video on iPhone with Video Editing Apps?
Editing a video on desktop computer can help you edit and perform all effects you want to the video as you like, but sometimes, you might only wish to make some simple editing like cut, crop, rotate, etc. on a video, then a simple video editing app can help you deal with these kinds of editing at anytime anywhere.
In this post, I have picked up 11 amzing iPhone video editing apps for your reference. If you're looking for an app for iPhone video, just take a look at the below list.
- FilmoraGo
- iMovie
- Videoshop
- Splice
- Cameo
- Quik
- Video Crop
- Magisto
- Video Rotate & Flip
- Video Slimmer
- Vintagio
Conclusion
Now, you've known how to edit iPhone video on PC and how to edit video on iPhone, which solution are you ready to try first?
Actually, no matter what is your final decision, I hope this article is helpful for you.
And if you don't know where to start, Filmora Video Editor will give you a nice begining.
To edit a video with App, we highly recommend you to use FilmoraGo. This is an easy-to-use video editing App and will help you to edit video or add video effects on iPhone easily.