Use of video overlays has a way of making the video to be more creative and fascinating. Whether you are adding video on video overlay, image or text overlay, it definitely helps in enhancing the video quality. Absolutely, video overlays provide video editors with complete control over the post-production process, but how to overlay videos?
In facts:
To overlay a picture or video on a video, you need ask help for some professional video editing software. With them, you can easily create video overlays also referred to as Picture in Picture effect with any media added to the timeline. In this post, I have picked up the top 3 Overlay Video Editors for your reference.
And if you need, you can also check the detailed steps of overlaying pictures or videos to a video. These tested steps that are working right now... and will work even better in 2019.
Now, let's drive right in.
Why You Wish to Overlay Videos?
There are several reasons that may cause users to overlay videos:
- Better User Experience
Video overlay enables users to enhance a better user experience as viewers will be able to engage with the video in a much greater way. Whether its video on video overlay, image or text overlay, users tends to get a deeper insight into what the video is all about.
Also, Video overlays make it possible to share more information without interrupting the video content being watched.
- Interactivity
Video overlays can be such a powerful advertising tool since they are less intrusive. Marketers can use video overlays to provide video content that's much more engaging and with interactivity experience.
- Multiple Exposures
Combining two videos together enables users to view two videos at the same time. Video on video overlay, therefore, provides viewers with multiple exposures to video content.
---
Top 3 [Advanced] Overlay Video Editors You Can't Miss
There are several programs that can be used as a professional Overlay Video Editor software. However, they're differ depending on the quality of videos and features. To pick up a tool that can fully compatible with your needs, you should consider the capabilities, functionality, price of the program and your own budget.
Now, let's check the main functions of the top-rated overlay video editors one by one, and you can pick up one of them as your final option.
Final Cut Pro
Final Cut Pro is a Mac-exclusive video editing program. It's innovative and also elegant and serves both beginners and professionals fairly well. The software is offered with a 30-day free trial and the full package goes at $299.99 which can be damn expensive for a number of personal users. What's more, the fact that it's limited to Mac users also makes many users to find it as limiting.
Pros:
- Professional video editing software for both beginners and professionals.
- Allows users to easily experiment with story ideas by moving and trimming clips, and offers the most advanced organizing tools of any professional video editing system.
- Download, purchase and install from iTunes store directly. And the free trial version enables users to experience this program for free with 30 days.
Cons:
- Mac-exclusive video editing program, that means it cannot be used on Windows system. (You might wish to know Final Cut Pro for Windows)
- When the free trail period is finished, you have to pay $299.99 to enjoy the full functions, which is too expensive to some people.
Learn how to apply PIP effects to video in Final Cut Pro in details >>
Adobe Premiere Pro
Adobe Premiere Pro is such an innovative video editing program for professionals. Adobe has done a stellar job of providing professional users with tools and features that they require for video editing. It provides the power, depth, and versatility that any professional video editor may be interested in. To effectively utilize the tools has, users should be well equipped with diverse editing skills.
It's therefore not quite ideal for a beginner or someone that has not mastered the art of video editing. Adobe premiere pro is also not quite affordable for personal users. It's impossible to purchase it outright as one has to subscribe to the creative cloud and that can be limiting to some users. Adobe premiere pro costs $19.99/month while full Adobe Creative Cloud costs $74.99/month.
Pros:
- Best video editing software for professionals, which requires users have diverse editing skills.
- Allows users to make their story ideas to reality, and AE can be also used in the program as a plugin.
Cons:
- For beginner or semi-professional, this program is too complicated.
- The price is very expensive, you should pay almost $94.98/month to enjoy its full functions.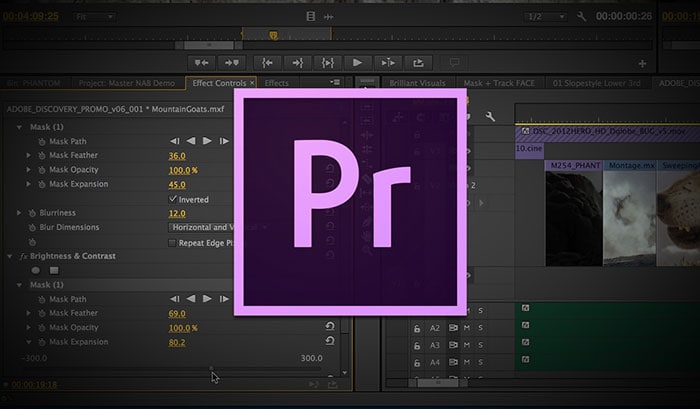 Can't Miss: How to Create Slow Motion Video in Adobe Premiere Pro
Filmora Video Editor
Filmora Video Editor is such dynamic and innovative video editing software which is quite easy to use. Filmora has a very intuitive interface with a great range of advanced video editing features. Filmora provides a bunch of creative functionalities that both beginners and veteran video editors can make use of. If you are considering having a video editing software that's not only affordable but also provides a wide range of features and functionalities then Filmora is the top choice.
The software doesn't only have a great interface, it also provides high-power tools that enable video editors to make the exact videos that they want. Filmora Video Editor is continually evolving and providing great features for the users. What's more, pricing is also quite affordable with the cost for one-year subscription going for $39.99/year. Lifetime License costs $59.99.
Pros:
- Hundreds of video editing tools and effects to help you create an awesome video or movie clip as you imagine.
- User-friendly to all users, especially for the beginners and semi-professionals.
- Effects store comes with 200+ theme effects to enrich your video effects, including transitions, filters, overlays, title, etc.
- Compare to Final Cut Pro and Adobe Premiere Pro, Filmora Video Editor has a more affordable price
Cons:
- Free trial version allows users to experience all functions, but if you wish to export the edited video, the Filmora logo will be added to your video as watermark. If you don't like it, you need to get the full version.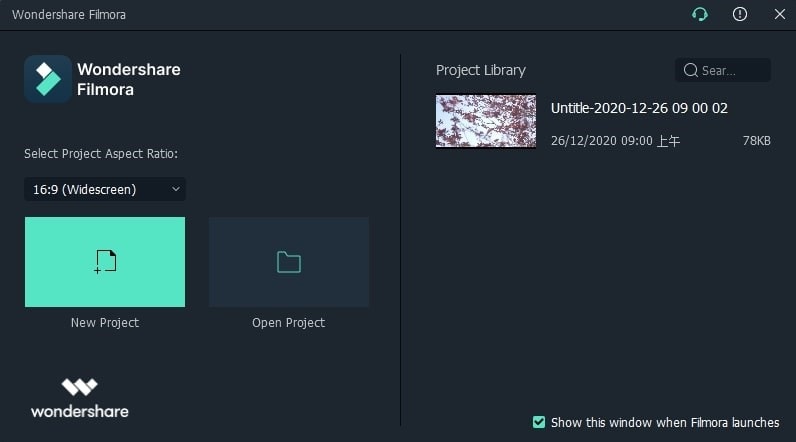 ---
How to Overlay Videos Stey by Step with Filmora Video Editor?
Preparation: Clicking below icons to download and install the program on your Windows or Mac computer. After that, you can follow the below steps to overlay videos easily.
Step 1. Begin by launching the program and enter "Full Feature Mode". Then, import the video or picture into the media library. Now, add the main video to the video track by clicking "+" button or via drag-and-drop operation.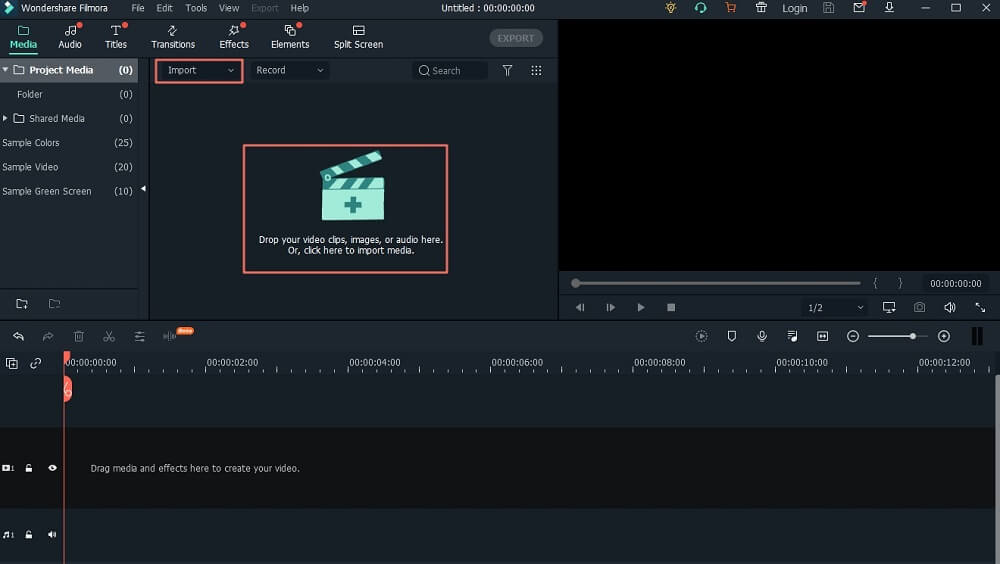 Step 2. Locate the video or picture you wish to overlay to your background video in the media library, and right-click on it. Then, choose "Add to PIP" option. Here, you can resize the picture or video overlay and move it to the position you like.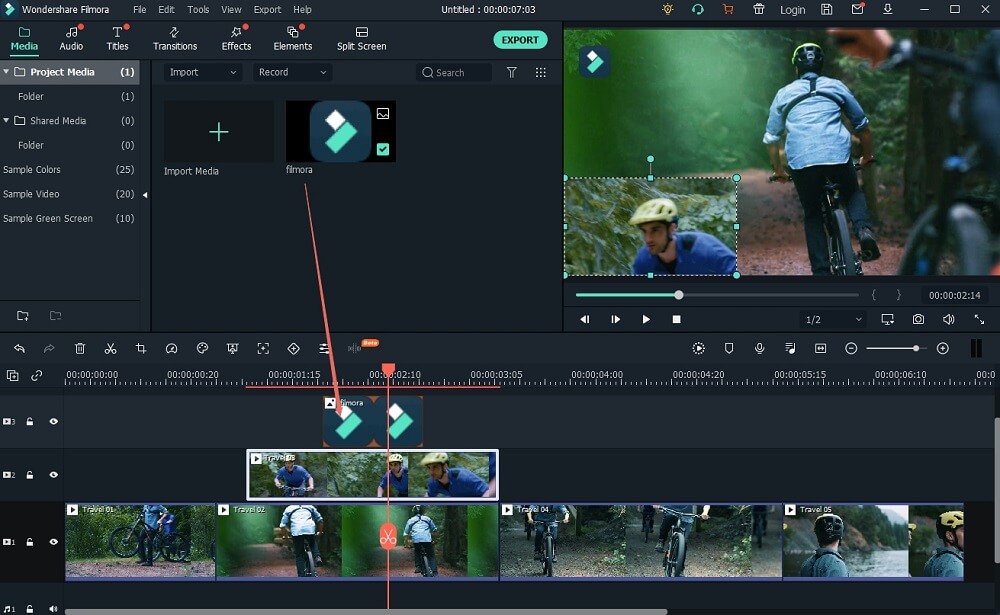 Step 3. There are plenty of options that you can choose from to add more effects on the video. You can also check for more effects by clicking on the effect tab. Whether you want to change to a green screen or add other elements to the video, the choice is all yours.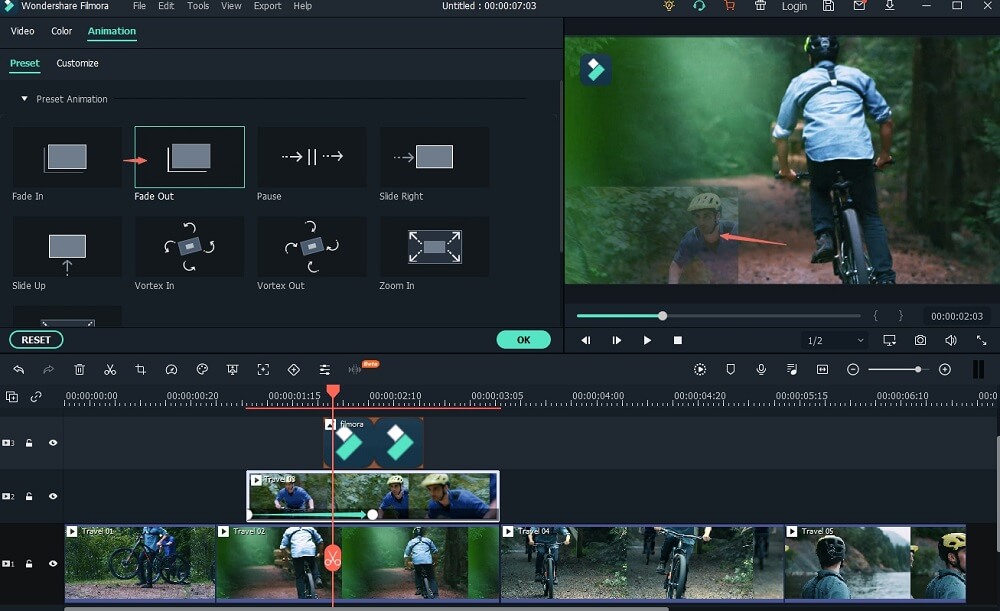 Step 4. Once you have added the necessary effects, press on ok and you will see the updates reflect on the screen. There are element motions that you can also use to make the video to look more fun. You can then export video once you are through with the editing and addition of effects.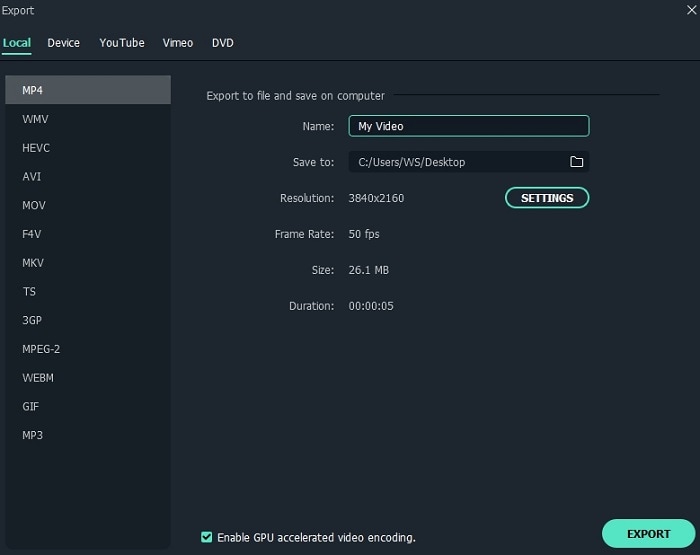 Done! This is the whole steps of overlaying videos by yourself. Very easy, right?
Now, it's your turn. Just click the below icon to download, install and start your video editing journey with Filmora Video Editor right now!