Many people may wondering how to combine video and audio files together. The market has got some excellent tools that you can use to combine video and audio. This article gives you the answer of how to comine video and audio in Windows Movie Maker and its alternative.
Part 1: Combine Video and Audio with Windows Movie Maker Alternative
As Microsoft got rid of Movie Maker from its website at the start of this year. Filmora Video Editor for Windows (or Filmora Video Editor for Mac) gives you the best Windows Movie Maker alternative that will provide the same (or even superior) experience as the former free video editor. It has support for a variety file formats including almost all the popular video, audio and image formats so that users can freely combine these files into one video.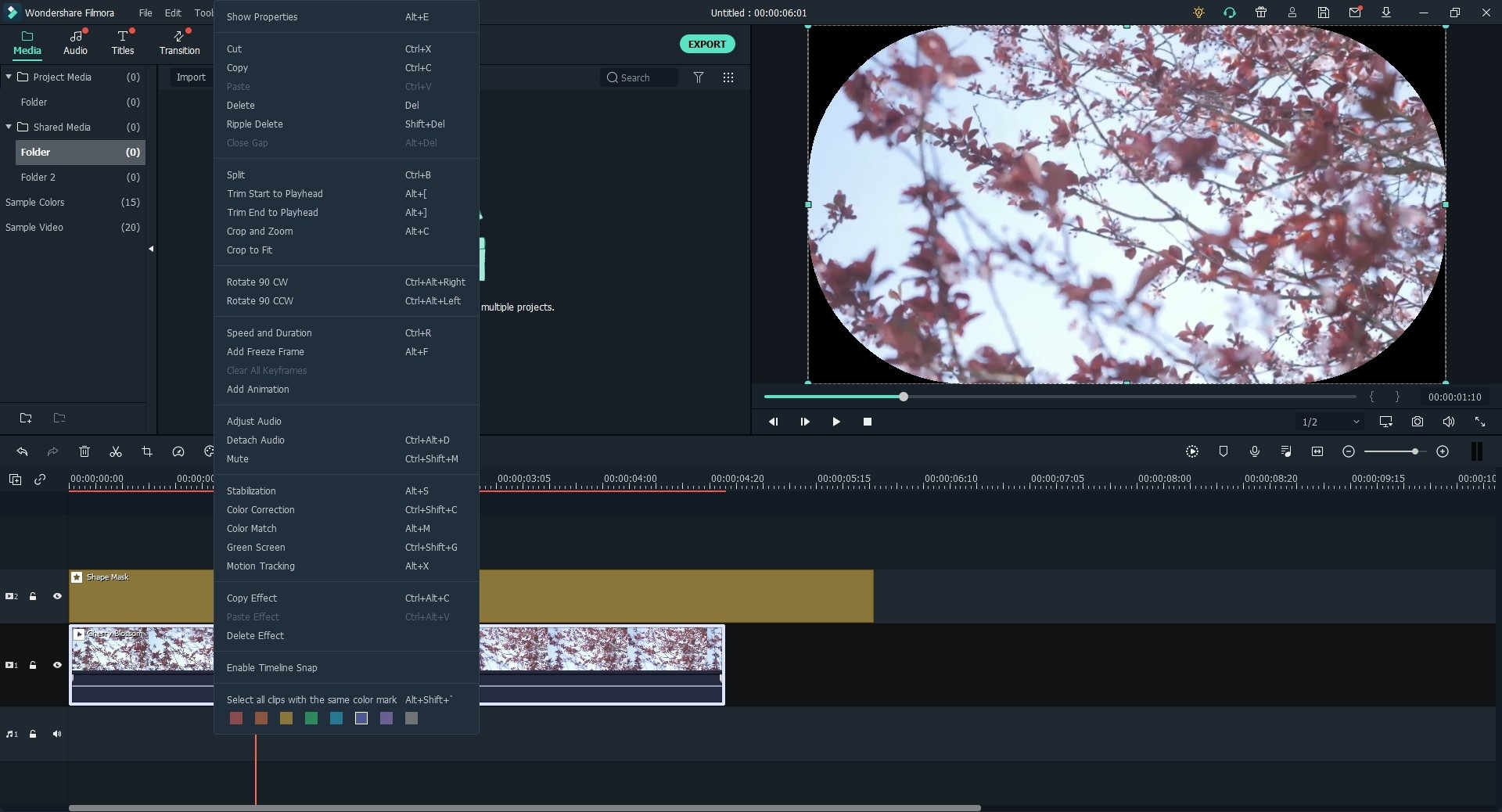 Key Features of Filmora Video Editor:
Features record computer screen for recording your computer screen or running video games.
Plenty of video editing options, such as split, crop, merge, and trim, etc.
Overlays and filters that are specifically designed to give your video a professional touch. 
You can export the result video into any video format that you like, burn it into a DVD, and even share it on websites like YouTube, Face book, Vimeo.
How to Merge Video and Audio with Windows Movie Maker Alternative
The following is a tutorial on how to combine video and audio files using Windows Movie Maker Alternative. The Filmora Video Editor is considered the best alternative for Windows Movie Maker as it offers superior features.
Step 1. Download and launch Filmora Video Editor
For starters, on this official website, you are provided with a link to download the Filmora X software. It should take you a couple of seconds to complete.
When the download is done and software installed, launch the program. You will be directed to the main interface. And click the Full Feature Mode to start the video combining.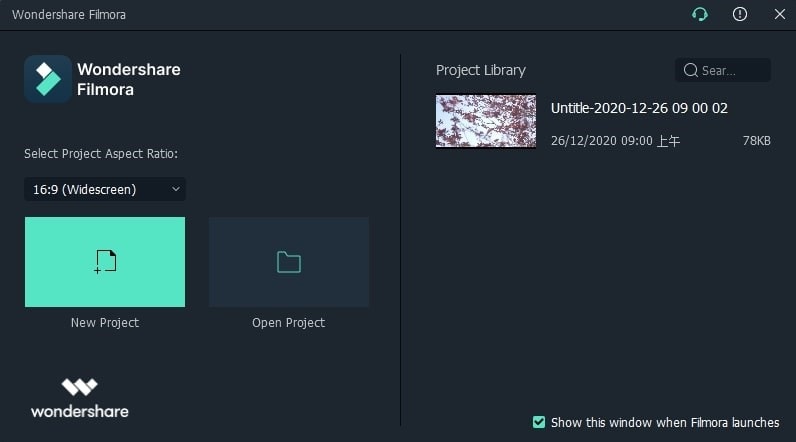 Step 2. Import videos and audio to the program
Once that is done, click on Import Media Files Here to start importing the videos and audios that you want to combine. Alternatively, you may simply drag and drop the media into the Filmora media library. The imported files will be displayed as thumbnails in the User's Album.
Since this video editor supports multiple file formats, you shouldn't expect to be confronted with loading issues.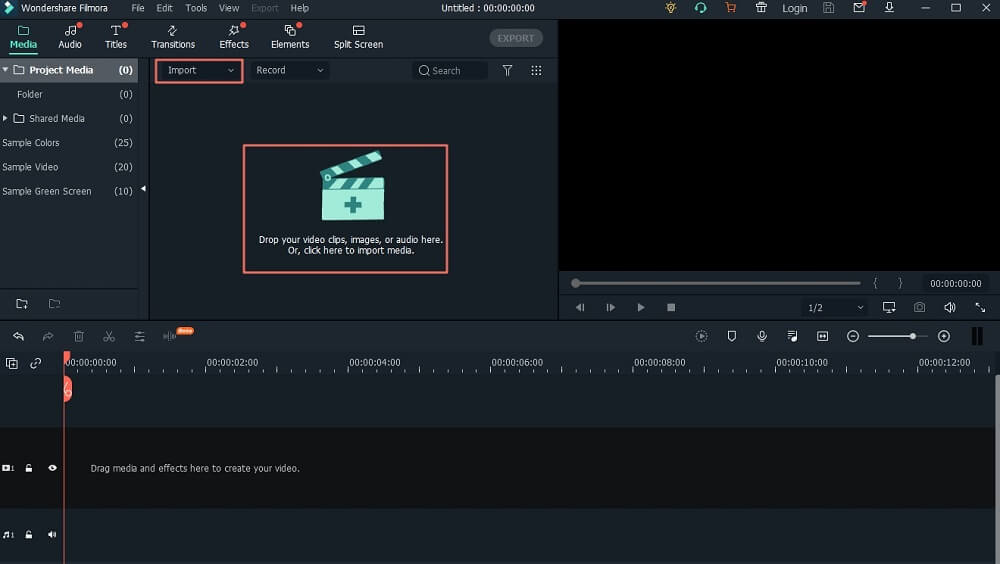 Step 3. Join the videos and audio
Once you've imported the videos to the editor, drag the respective video and audio files to the Video and Audio Timeline. Then proceed to rearrange them in the order of your liking. You can preview just to be sure you got everything right.
Any audio file that requires editing can be double clicked to open the audio editing panel. You can adjust the audio speed, tune the pitch, set fade stature and adjust volume.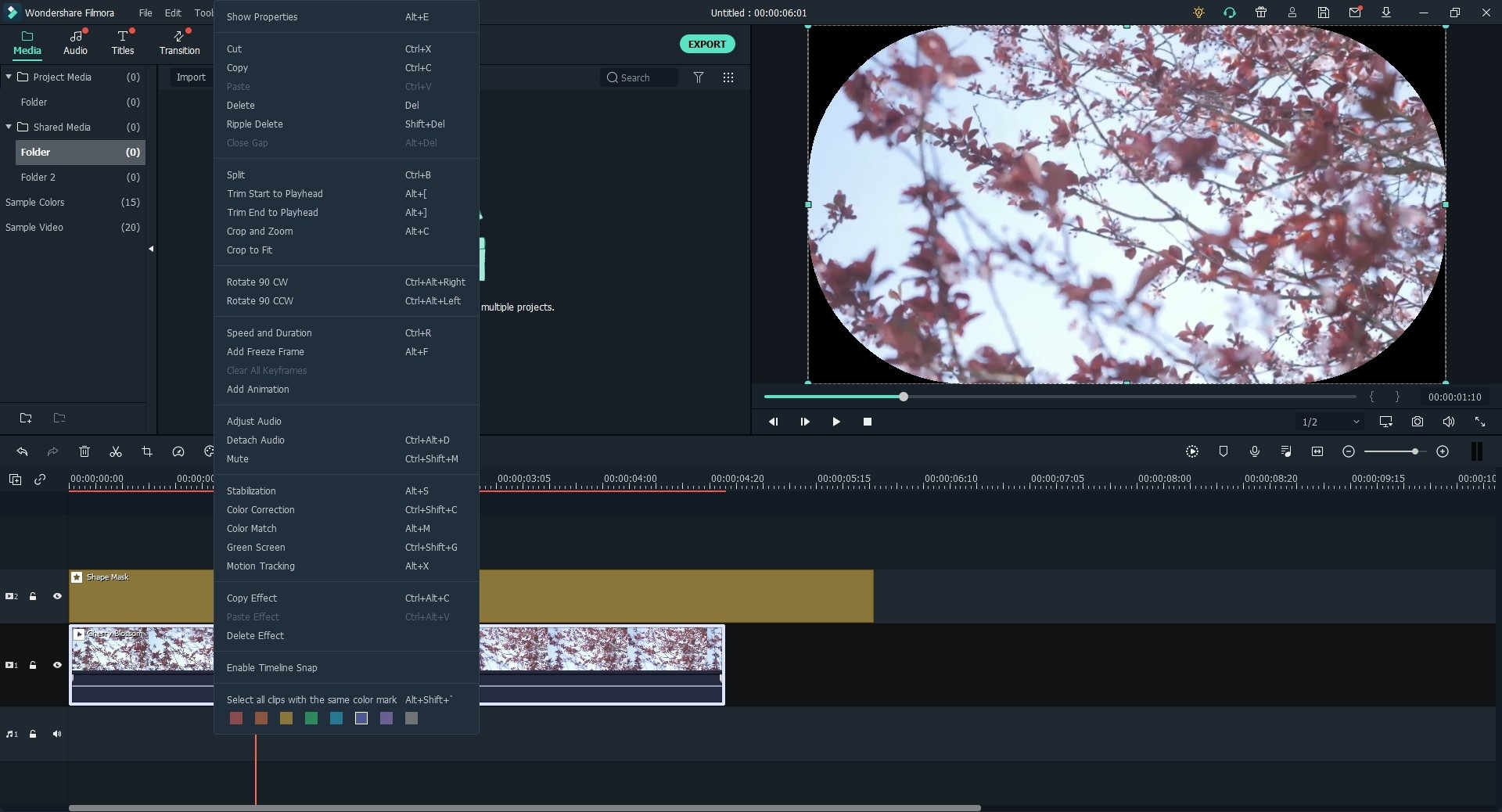 Step 4. Save or export video
When you've previewed and liked the final video and audio merged file, click on Create in order to export the video. Save the file in as many formats as you wish.
Additionally, the video can be played in different devices such as Zune, iPad, iPhone or uploaded to YouTube. You also have the option of burning it to CD to play on TV.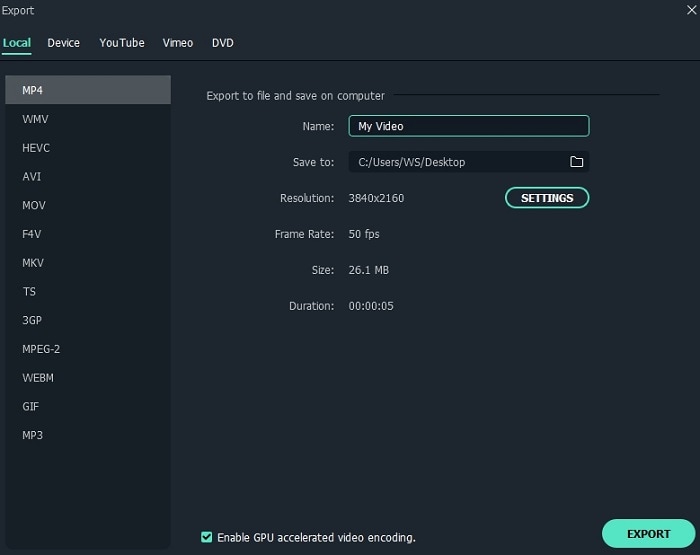 ---
Part 2: How to Combine Video and Audio in Windows Movie Maker
Step 1: Firstly launch Windows Movie Maker on your PC, then upload the selected audio files. Have a look at the sound wave bar created by the music.
Step 2: Use the same way you added audio file to import the video file. Mute the audio track so as to prevent the video's audio overlaying with the selected music.
Step 3: Select whether the audio file should be added to the whole video, or segment by segment as you move through clips. Fade in incase there is some silence at the beginning of the video.
Step 4: With the intro already done, you can start working on the next clip. Press the "M" key in case you want to split the current clip.
Step 5: Ensure your two clips fit correctly by shortening or lengthening them. Then pick the new clip to merge and move it closer to the previous one. Split these clips on the beat rather than on the right to ensure smooth transition.
Step 6: Do the necessary editing. When pleased with the final product, save your project by clicking on 'File/Save Project As…'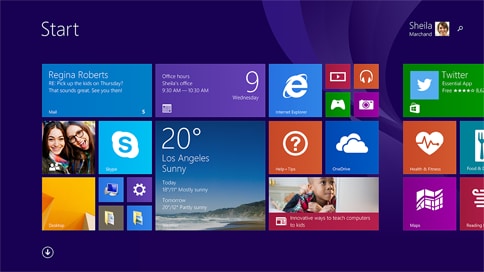 ---
Troubleshooting on Using Windows Movie Maker to Combine Video and Audio
1. Windows Movie Maker couldn't find audio device
Solution: Click on Start button>>Control panel>>Sound Button>>record tab. At this point, mention the recording device that you would like to use. Now, access the Device Usage button through the properties and enable the use of the device.
2. Windows Movie Maker can't record audio or video
Solution: Ensure webcam is connected to PC and no program is using it.
3. Windows Movie Maker can't import incompatible videos or audios
Solution: Use a non-Microsoft video editor to convert the files into a supported format.
4. Unable to import MP4 files into Windows Movie Maker
Solution: Try converting the file into another compatible format like MPEG before importing.
5. Error message content is protected using digital management when importing video or audio
Solution: This problem cannot be solved since DRM technology is used by publishers to decide how audio and video files are used by others.