As Instagram have already expanded the time-limit for the video to 60 seconds. Users now can share longer and more complex video. So it comes to the need to combine videos for Instagram. Actually, To combine videos for Instagram is very easy if you follow the tutorial below.
Part 1. Combine Videos for Instagram with Filmora Video Editor
Filmora Video Editor & Filmora Video Editor for Mac is highly recognized, which indirectly means that this program are indeed what people call it, Filmora Video Editor is very suitable to produce high quality video files, without taking less than its standards. Filmora is not the only video editing software in the market but by a wide gap it has been better and in terms of technicality also advanced than its Competitors. With its range of features and options that it provides, users can surely make wonderful video for Instagram.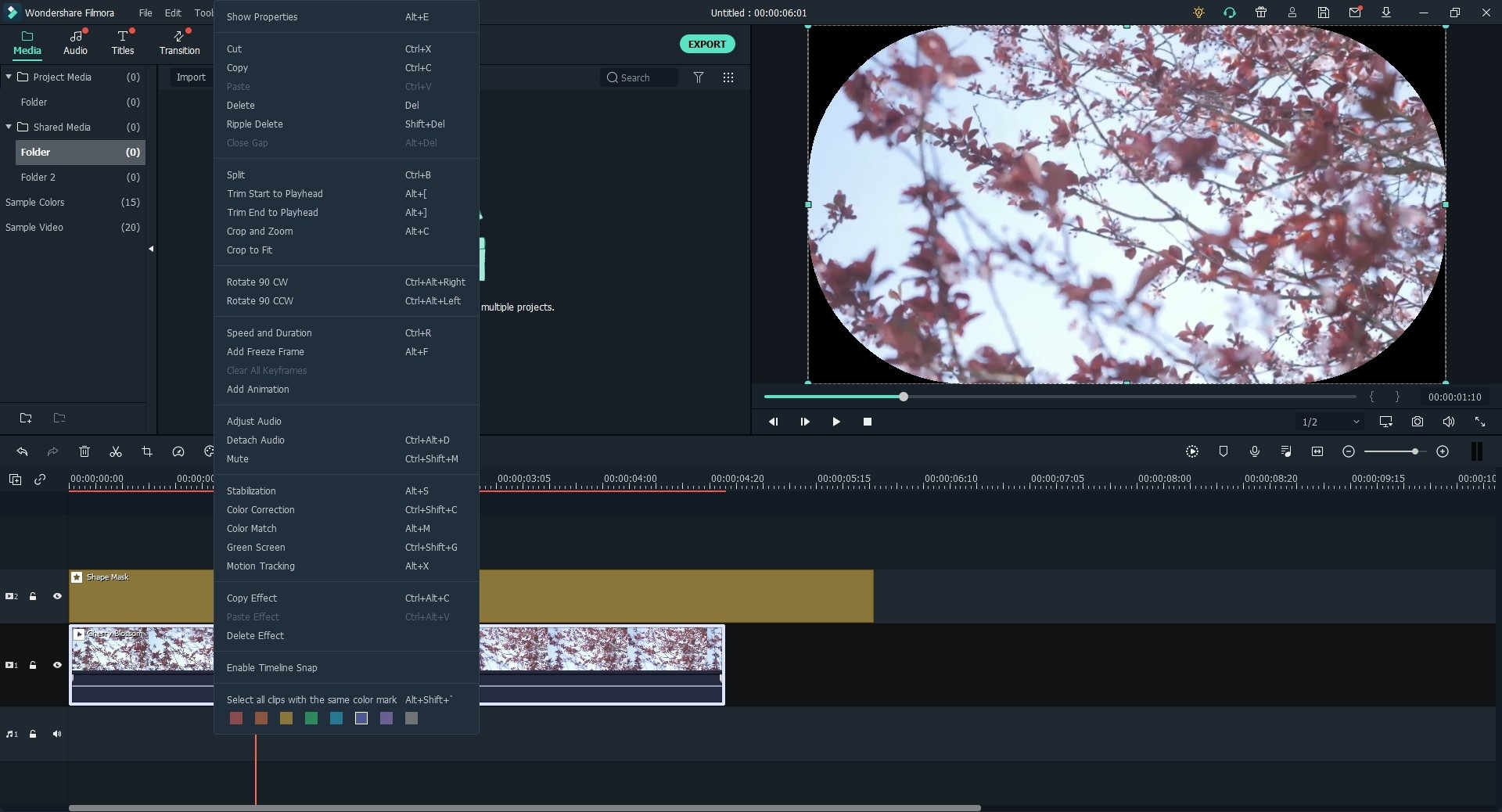 Key Features:
Join, split, rotate, trim and crop videos: Present all the besic editing features for users to reduce the size of the video, merge two videos together, rotate and even crop videos.
Stylize videos with filters, motion graphics, and special effects: Provide option for styling videos with filters and many other special video effects.
Video personalization: Depending on your mood or emotions and interpretation of the video, you may choose to personalize video with text transition and titles.
Tutorial on how to combine videos for Instagram with Filmora Video Editor
Step 1: Install and launch the program
The most import thing is having a great video editing tool. Filmora Video Editor could be your best choice to comine videos for Instagram. Download the program from the button below and install it on your PC. When the instalation is successfully done or if you have already have Filmora Video Editor intalled in your PC. Just launch the application instantly and Click on Full Feature Mode to get started.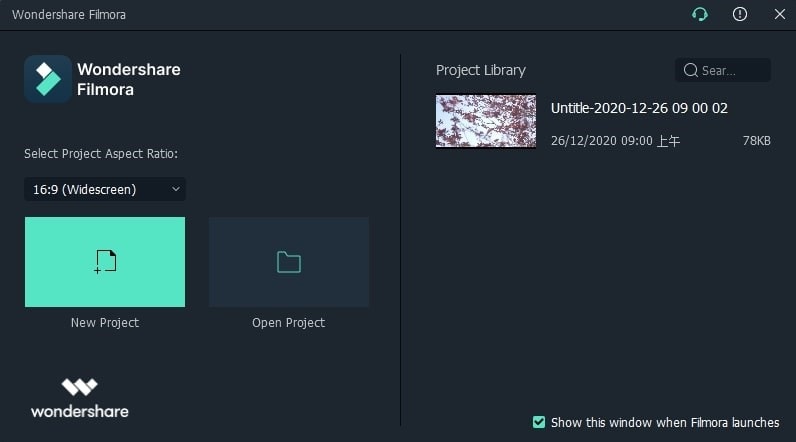 Step 2: Import videos to the program
Then click Import Media Files Here to browse the videos that you want combine together in order to upload to Instagram. Or simply drag and drop these video files to the program.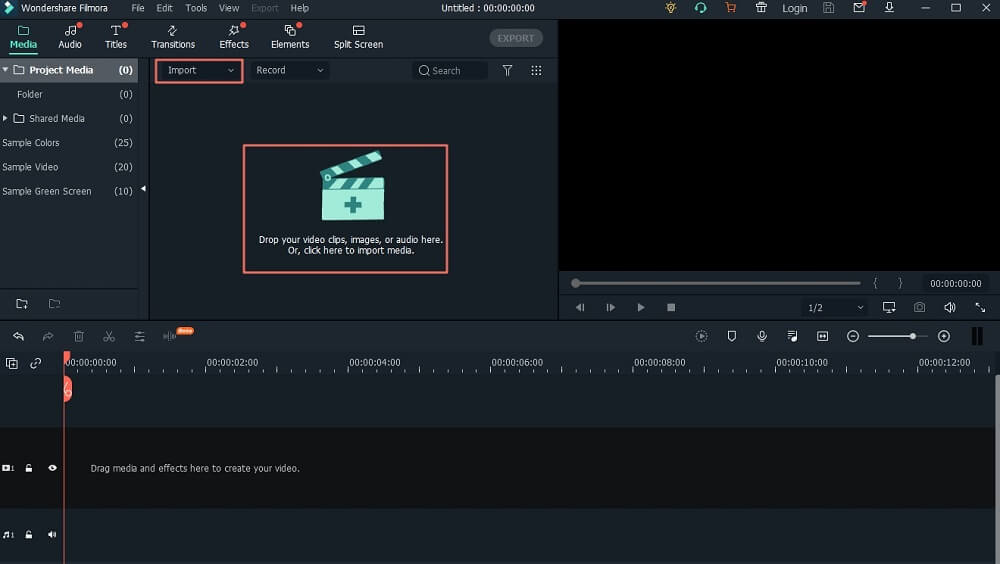 Step 3: Merge videos for Instagram
To merge video into one, next thing to do is to drag the videos to the Timeline accordingly in line. Then, you can edit these files by splitting, cropping, rotating if it is neededs. There are also lots of special effects like Filters, Overlays, Titles and Texts can be used to make the video more stunning.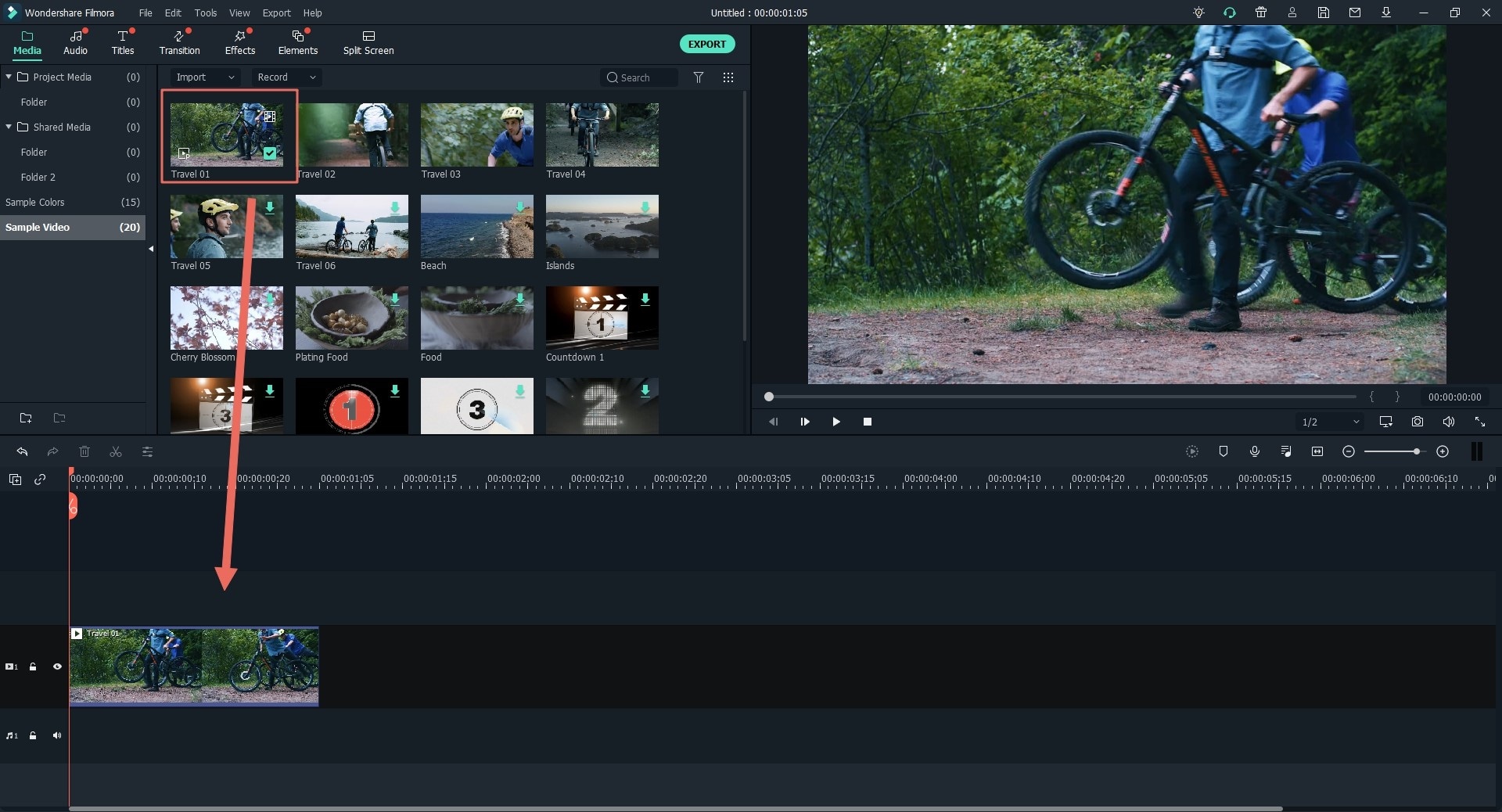 Step 4: Add transitions between videos
To make the transition between 2 videos more natural, you can add some transitions effect from the Transition library provided by Filmora Video Editor. Double-click a transition to preview the transition effect, then drag it between 2 videos in the timeline.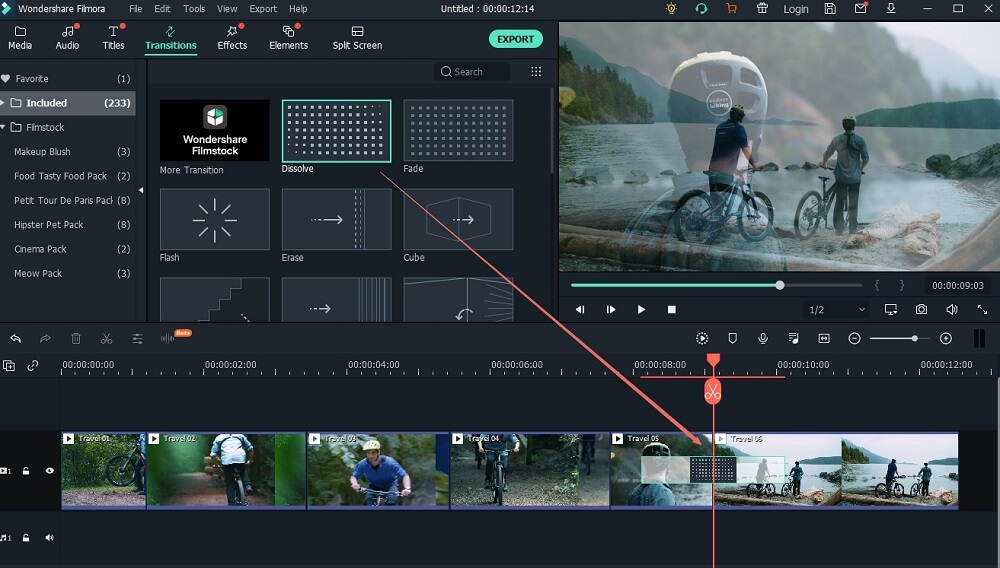 Step 5: Save or Export video
When you finally finish the combination of videos for Instagram, click Export to enter the last step. If you can using the website version of Instagram, save the video to PC by selecting a format.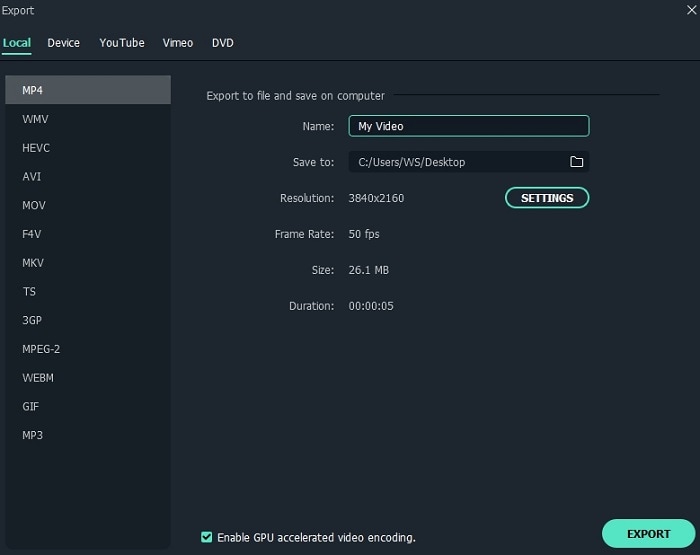 If you prefer to use Instagram app in mobile, save the video to device by selecting a device.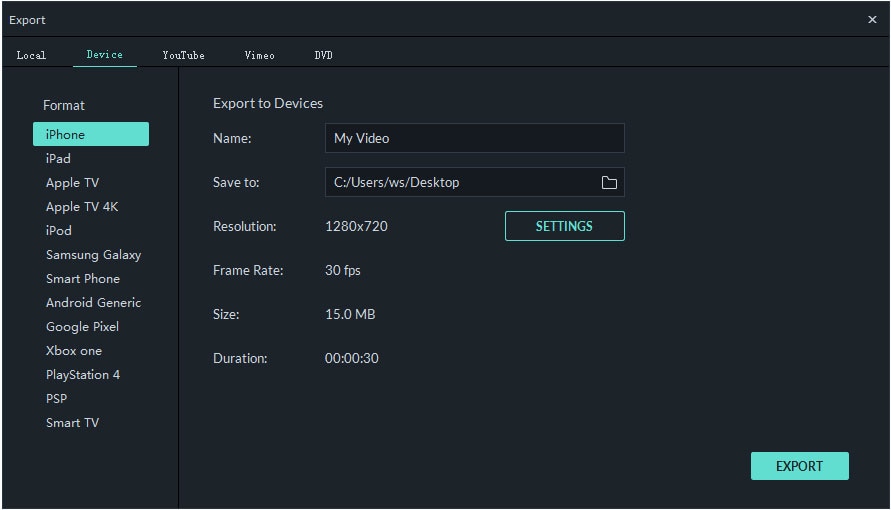 ---
Part 2. How to Upload Video to Instagram
Instagram is a social sharing network that allows its users to capture and share videos and images of where they are. You can also view photos and videos as well as live videos of the people or business page that you are following. On the other, hand you can also share your photos and videos to your followers.
Therefore, if you are new to Instagram and you want to know how to upload a video to Instagram then this is the right article for you. To upload videos to Instagram on PC you might have to use third party software or extensions but if you are using phone then you can upload directly from Instagram app.
Step 1. Download and Install Instagram app on your phone.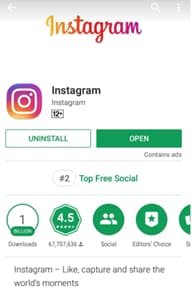 Step 2. Locate the Instagram app on your phone and open it.
Step 3. Sign in to your Instagram account if you have an existing account. If you do not have an account, you can easily create by clicking on Sign up button. In a situation where you have forgotten your password, you can always reset your password.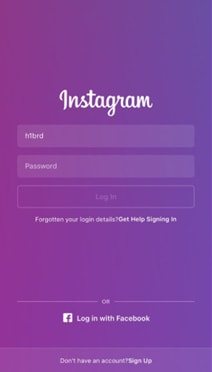 Step 4. Once you are logged in, click on the + button at the bottom of the screen tap on Gallery to browse videos saved on your phone that you want to upload.
Alternatively, you can click on Video to record a video of what is happening and share it on your Instagram page.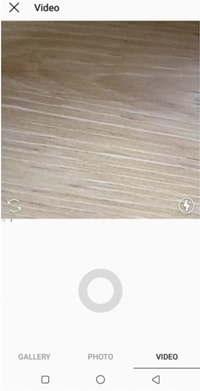 To upload several videos at once, click on Select Multiple option.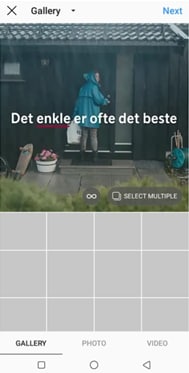 Step 5. After that, click on Next button and a new screen will appear that allows you to edit the video by trimming and applying filters.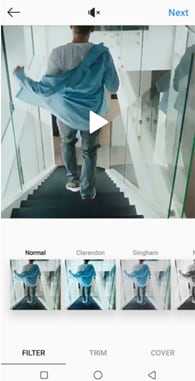 Step 6. From there, click on Next and you will be able to write a caption of your video. Make it interesting and also add emojis if possible.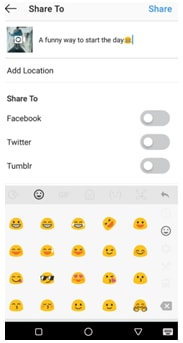 Step 7. Lastly, select whether you want to share it on Facebook, Twitter or Tumblr. Complete the process by clicking on Share button. By doing so you will be able to upload a video on Instagram.