Contents
2. Watch Christmas Movies

3. Listen to Christmas Songs

4. Prepare Christmas Dinner

5. Play Christmas Games

7. Collect Christmas Memories

8. Make Christmas More Enjoyable
Are you looking to create a funny Christmas video? There are many different ways of doing that: use green screen effect (learn details>>), Christmas motion graphics, full featured Christmas titles, Face-off effects and beautiful Christmas transitions. Most of the video editing software on the internet doesn't have a green screen effect and the others which have are either very costly or very complicated to use.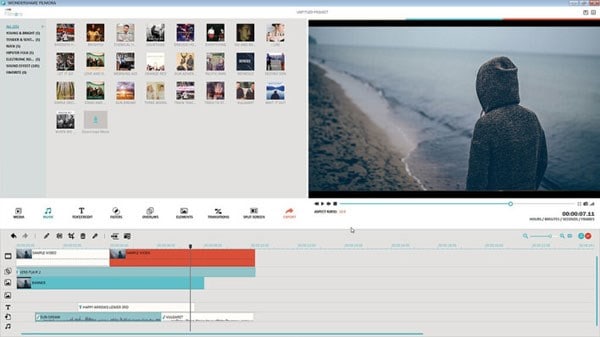 Filmora Video Editor is one easy to use and simple video editor which will let you add green screen effect with some simple clicks. All you have to do is to record a video against green screen and then record the exact same frame without the green screen. You can easily embed the green screen video with the other one using Filmora Video Editor. Other than this green screen effect, developers have also included the beautiful Christmas songs, motion graphics, and titles in the software which are easily accessible and can be added with just one simple click. Here's how you can use these amazing features of Fillmora to create a funny Christmas video.
How to Use Filmora Video Editor to Create Funny Christmas Videos
More Details about Green Screen
Green screen effect is basically used in the Hollywood movies to create the beautiful videos against green background. It is also used to create an illusion which will result in a magical video such as a person sitting in the air, in water or anywhere else. Normally, we know that none of this is possible in the real life but the Green screen effect will create an illusion in such a perfect way that people will think that it is totally genuine. Moreover, you can also create a video showing that you are in faraway land which will look like reality. For example: record a video in the United States against green screen and find a video of Eifel Tower on the internet and finally combine these videos in a perfect way to create the best illusion effect. Moreover, you can also create a duplicate person effect using the same green screen effect.