I want to mix MP3 files, who can help?
If you want to mix MP3 files then you need to look for a MP3 Editor mixer that is compatible with your computer. A software such as Filmora Video Editor is a highly recommended software that allows you to mix MP3 files besides other inbuilt audio controls. Moreover, you can use other audio mixers such as Acoustica and Mixxx. Both of these tools are alternatives to Filmora Video Editor.
Part 1. Top 3 MP3 Mixer You Should Choose in 2022
Filmora Video Editor software is well known for its unapparelled abilities to edit videos. However, this software is built with advanced editing option of mixing audios including MP3, WAV and much more. This feature makes it easier to adjust audio of your MP3 files and come up with the desired output. Other than mixing audios, Filmora Video Editor is built with other features highlighted below.
How to Mix MP3 using Filmora Video Editor
Step 1: Launch the program
Find the shortcut icon, and start the program. When the start screen appears, you will be able to choose the screen ratio you want - 4:3 or 16:9.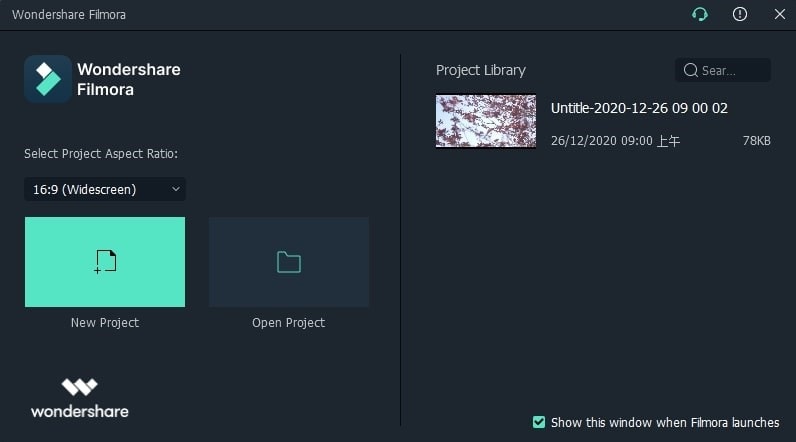 Step 2: Import MP3 file
click on "File" menu and select "Import" and then choose "Import Files" to upload the MP3 file. Alternatively, you can simply click add media button the screen or drag and drop the MP3 file to the program window.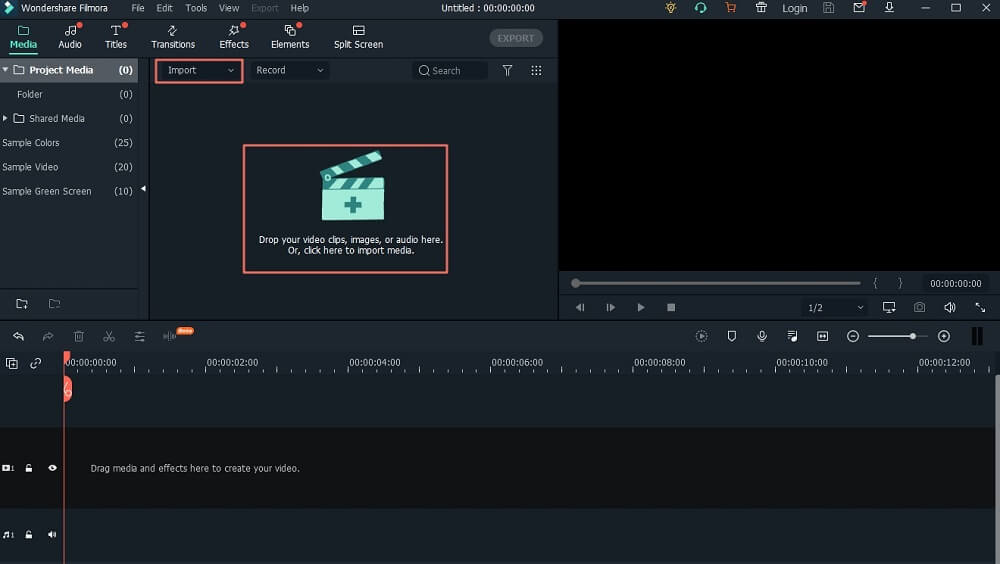 Step 3: Mix MP3
Next, drag the music file to the music panel at the bottom of the window. Next, click on "Audio Mixer" icon at the right side of the tool bar. A new mixing window will appear. Now click on the deep purple music icon and switch to right or left. You will also have to adjust the dB volume and pitch of the music track. From there, you can play it and hear the changes that you have made. If it is okay, click on "OK" to save the settings and proceed.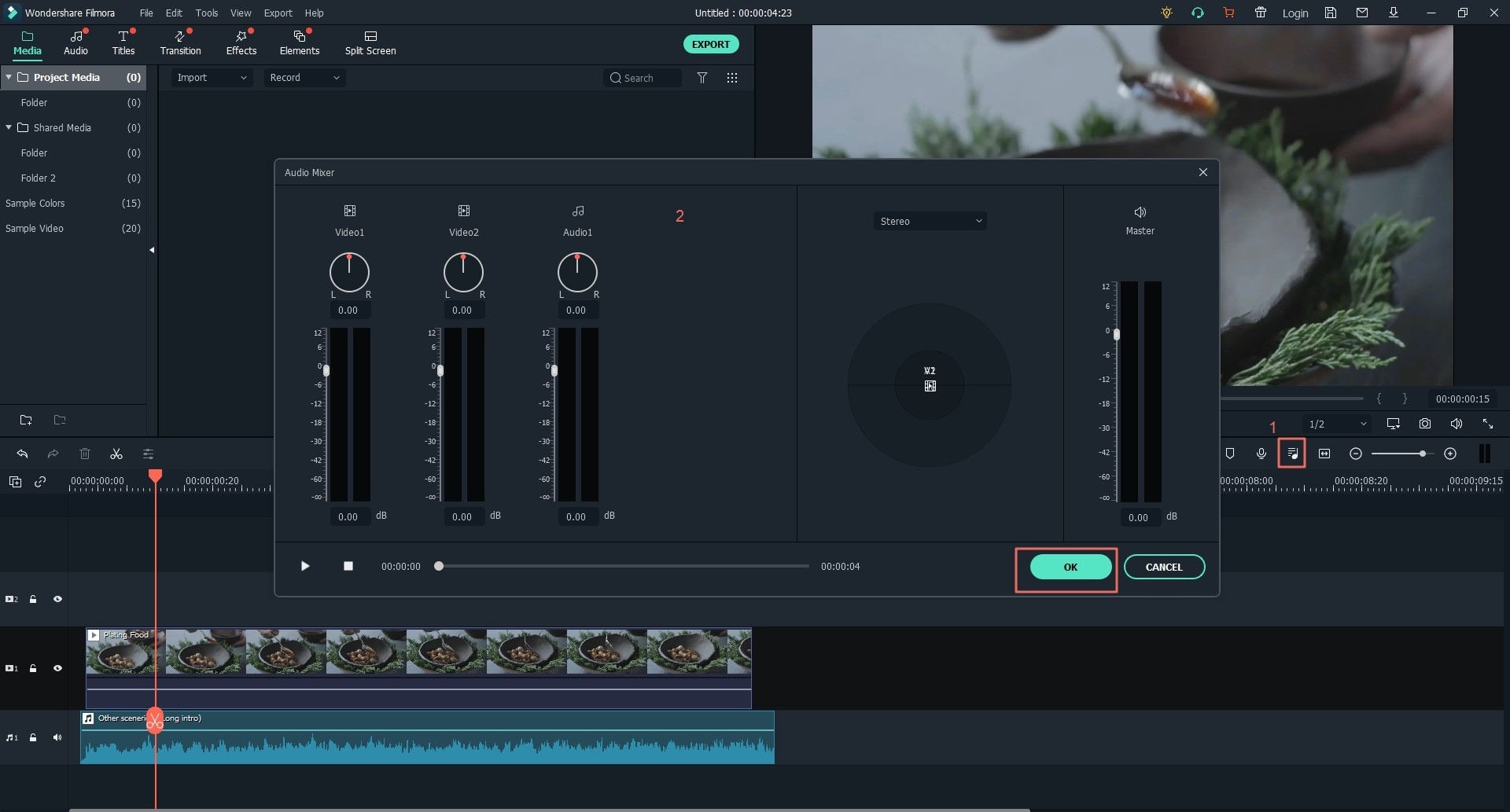 Step 4: Export the Mixed MP3 file
After that, click on "Export" button on the tool bar and select how you want to save and export your MP3 file. For this case, click on "Format" and choose the desired destination on your local folder, name, and tags. Finally click on "Export" and the MP3 file will be saved to your computer.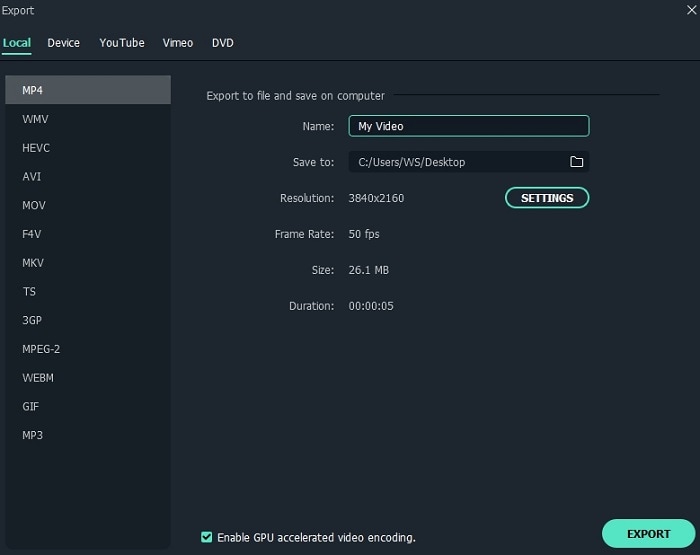 ---
Acoustica MP3 Audio Mixer that allows you mix audio file pan, adjust volume, overdub, and record audios. Other than, this software allows you to fade in, fade out the music on its simplified user interface. Moreover, Acoustica MP3 Audio mixer enables you to create ringtones, customized MP3 making it ideal tool when you want to create podcasts.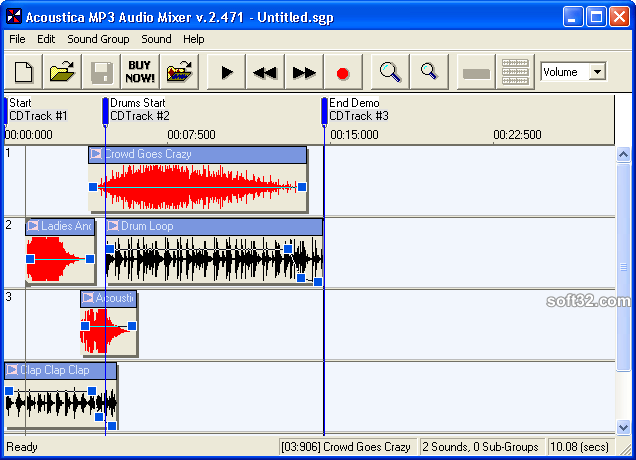 Pros:
Supports several output formats.
Supports import of playlists.
Allows you export mix as a single WAV file.
Cons:
It does support export of files to online site like Filmora Video Editor.
How to Mix MP3 with Acoustica MP3 Audio Mixer:
Step 1. Open the download software on your computer. After that, drag and drop the MP3 file to the program window and it will be uploaded. You can also click on "Browse" button to add MP3 file to the program.
Step 2. Once you have added more than two tracks you can then begin to mix your music. Click on "Volume" button and adjust the music track volume. To arrange the music, you can drag them to the position that you want.
Step 3. At the toolbar is a red recording button that allows you to add recorded voice to the music mix.
Step 4. Once you are done arranging the mix click on the save button and the save the file. Choose the file name, output format and save your mix.
---
This an open source audio mixer that supports audio formats like MP3, OGG, FLAC and WAV. Mixxx supports speed up, speed down, beat looping, beat rolls, adjustable EQ shelves and it also has inbuilt effects. Its user interface is well designed making it easier to mix music. Moreover, it allows you to auto DJ and organize playlists easily.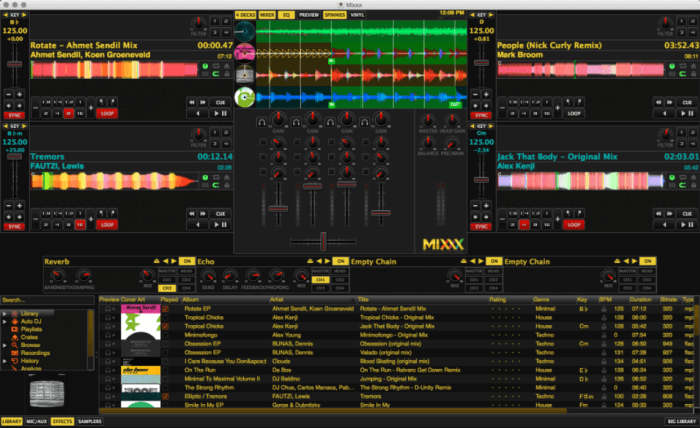 Pros:
Supports live broadcasting of mixes.
Has a comprehensive DJ support.
Compatible with iTunes.
Cons:
The software might look confusing for a first-time user.
How to Mix MP3 with Mixxx Software:
Step 1. Open the installed Mixxx software on your PC or Mac.
Step 2. Now, load MP3 music files in "Deck Player 1" and "Deck Player 2" options. You can also load music files from iTunes library.
Step 3. Next, play the music in "Player 1" and adjust its volume and graphic equalizer controls. Do so for the music in player 2 and then save the settings once you have achieved the desires output. You can then load several music files to the deck and adjust them again as desired.
Step 4. Once you are done with the mix you can then save your mix.