Ready to learn how to enhance volume of MP3 file and enjoy, share the MP3 song without restrictions?
Awesome!
This post contains a professional yet easy-to-use MP3 Volume Booster that are working GREAT while you're going to decreasing or increasing MP3 volume.
[Attention]
Solutions in this post for increasing MP3 file volume is aimed at the volume of the audio itself. This is different of playing the volume of the device like computer, iPhone, Android and other music player.
Now, let's get started!
MP3 Volume Editor - Change or Increase MP3 Volume As You Like
Filmora Video Editor for Windows (or Filmora Video Editor for Mac) is one of the best video editor to edit MP3 volume easily. It has a volume toolbar which allows you to drag and drop the slide to increase or decrease volume as you like. And it also can help users to enhance the sound effects, shorten MP3 length, etc. quickly.
Click here to learn the full guide on how to edit MP3 files with Filmora Video Editor >>
Or, download and install the program on your PC or Mac, and follow the tutorial on this post to edit MP3 volume only.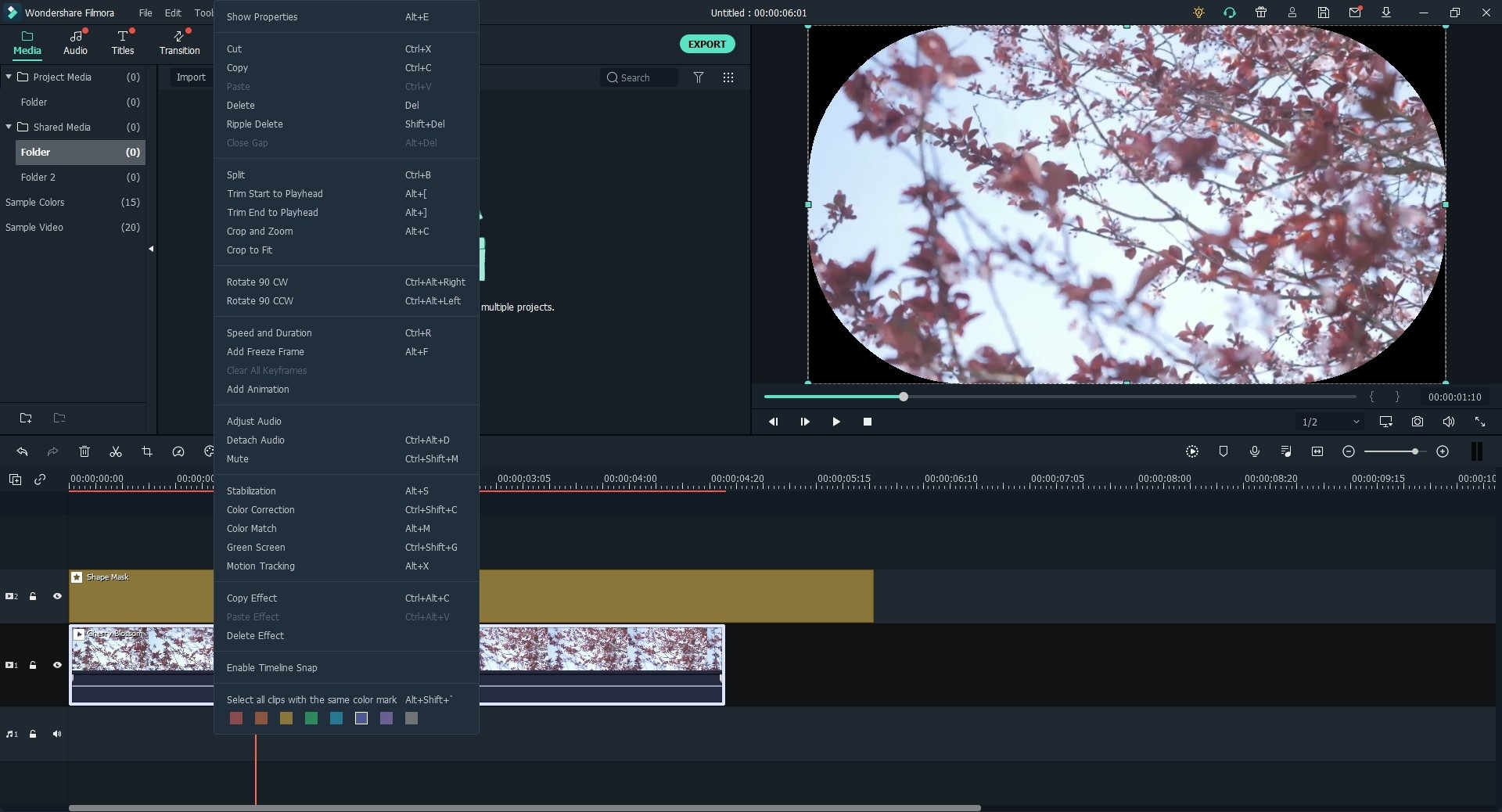 Audio editing functions include cut, copy, paste, split, merge, convert MP3 files and many other audio formats. And also contains the function of volume booster, nomalizer, etc.
Add effects to improve your audio like amplification, Fading In & Out, and Pitch and many more.
Support almost all popular video, audio and image format and share your edited MP3 files in different ways.
...
---
How to Edit MP3 Volume Using Filmora Video Editor?
Step 1: Launch MP3 Volume Changer
After downloading and installing Filmora Video Editor on your PC/Mac, please open it and directly choose "New Project" to enter the editing panel.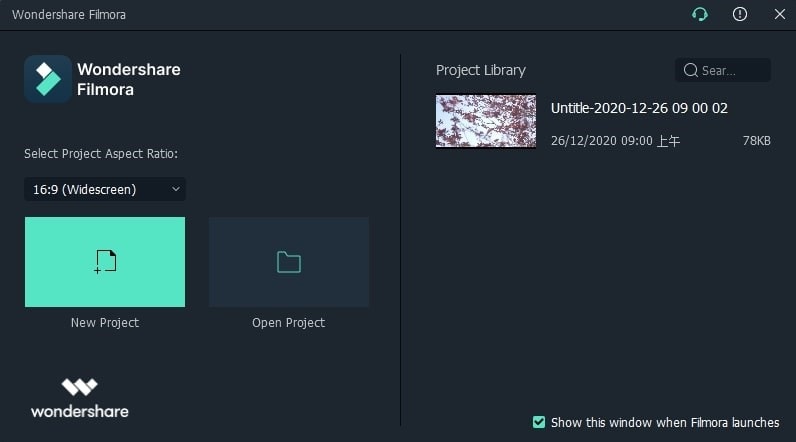 Step 2: Import MP3 to the program
Click the "Import Media" button to open the media folder where your MP3 audio files are saved, and then import it to the program.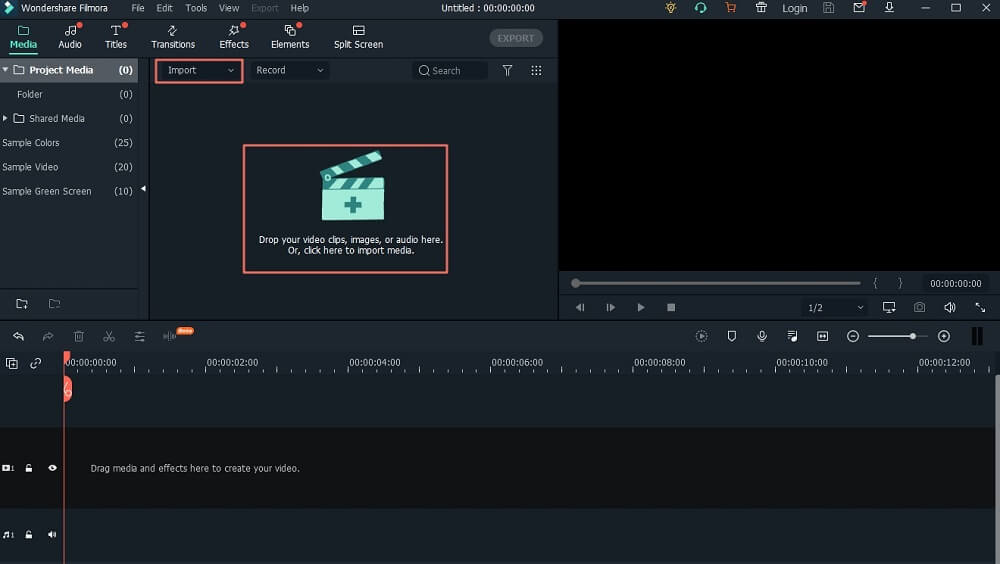 Step 3: Increase MP3 volume
Drag and drop the MP3 audio file to the timeline. Double click the MP3 file to open the Audio Inspector. Then, you can see an interface as below.
Locate the "Volume" toobar, and you can drag the slide to change the MP3 volume as you like. And you can also choose to remove background noise, change sound effect, etc. according to your own needs.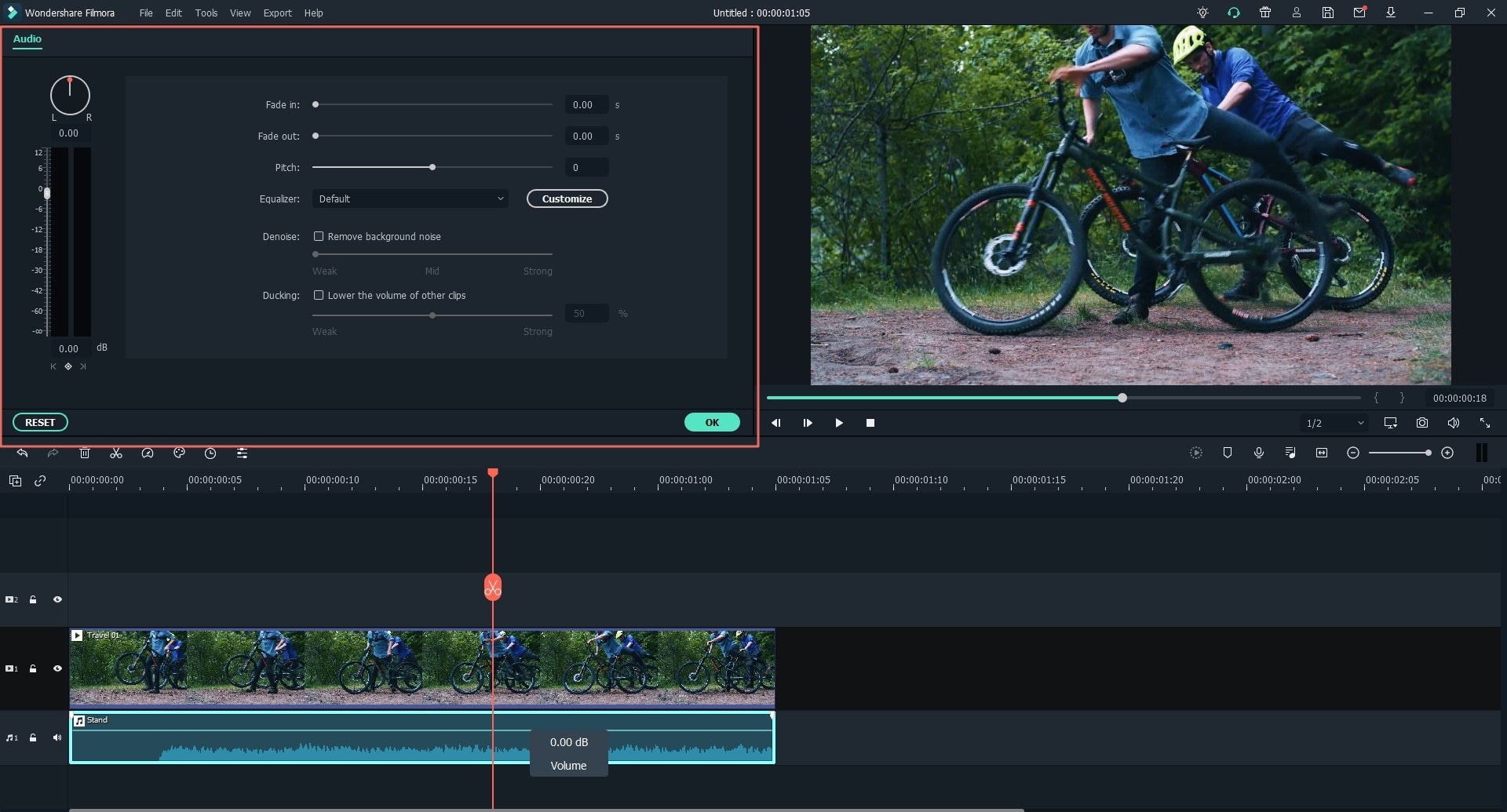 Step 4: Save the edited audio file
Click on the green "Export" button at the right of the screen, then select your output type (the Device, YouTube, Vimeo or DVD), and click "Export" again to confirm your option.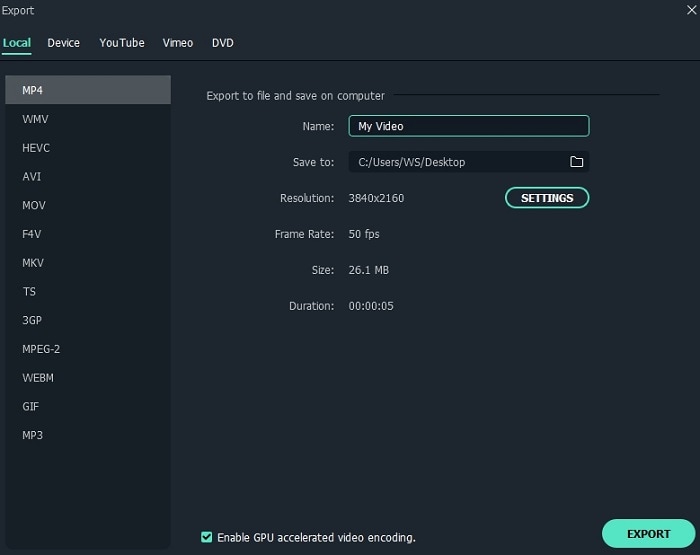 ---
Online MP3 Volume Editor - How to Increase MP3 Volume Online
MP3 Louder is a free web tool that allows you to edit the volume level of MP3 audio files online. With this service, you can increase and tweak the volume level to make the MP3 louder. You can boost the volume of MP3 files online up to 50 times the original volume all directly from your web browser. This free online service is best when you have inferior speakers on your computer, smartphones or tablets. Note that, it is very important that you do not close the web page during the process of uploading and encoding the file.
Simple way to edit volume of MP3 file with MP3 Louder:
Step 1. Click the Browse… button under Select to import the MP3 audio file.
Step 2. Select the MP3 audio file you want to edit.
Step 3. Choose your preferences under Increase volume level.
Step 4. Select channels.
Step 5. Click the Upload Now button.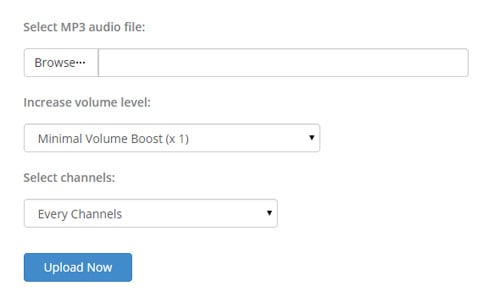 ---
TwistedWave is a web browser based online audio editor. You only need a web browser with internet connection to access it, and you can use it to record or edit any audio file.
The entire audio file is stored and processed on the server, so you don't have to download anything, or save your work when you are done. Close your browser window and your work is saved. Try open TwistedWave somewhere else, and all your audio files, with the complete undo history, are still available.
You have to open a free account to be able to edit files up to 5 minutes in length. Once you have an account, you can acquire a subscription to increase the limit of the file.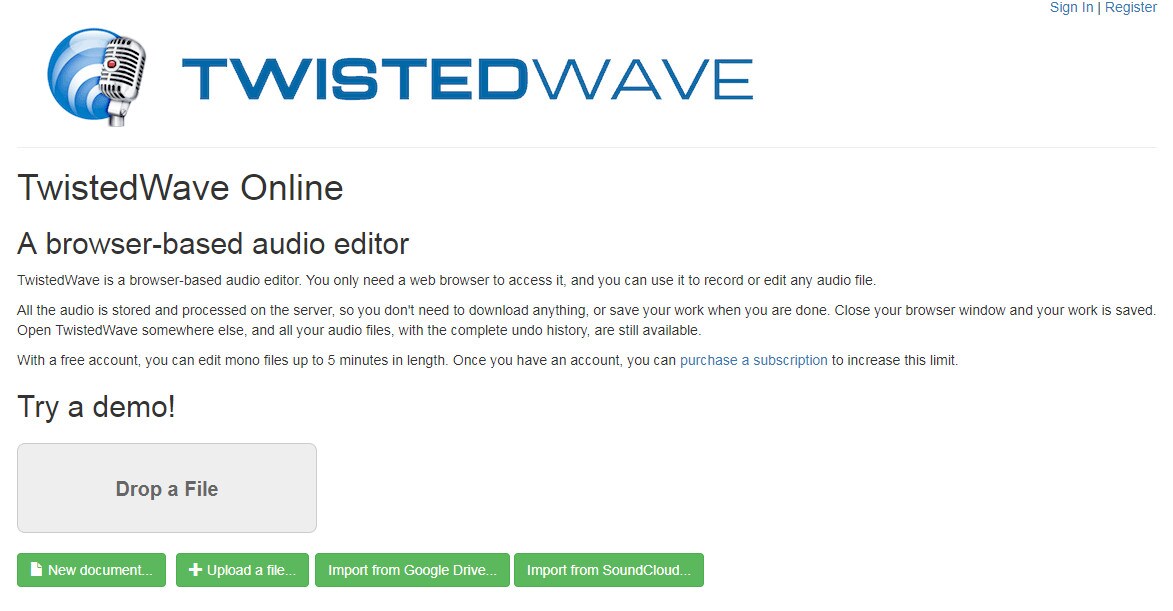 ---
MP3 Cutter is a free online service that you can use to cut any audio files, convert a video to MP3 format and save the result as MP3 file or as ringtone for your mobile phones. It allows you to cut an audio with an accurate beginning time and ending time in milliseconds.
With MP3 cutter, you can make a ringtone or MP3 audio file for your devices like Windows 7 PC, Windows 10 PC, Mac, iPhone 8, iPhone 7, iPhone 6s, iPhone 6s Plus, Android Tablet, iPad on this online application.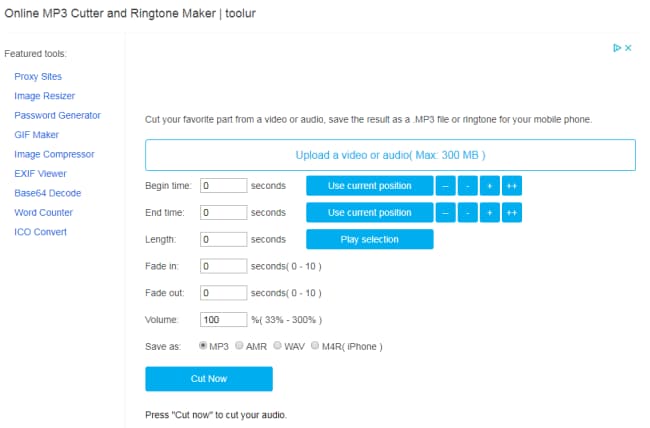 ---
Write in the End
There are two different ways to edit, boost or change MP3 volume, which one are you ready to try first?
Actually,
Online MP3 Editor always comes with free, but it also has high requirement of the network and limitation of the file size. What's more, these free MP3 Volume Booster cannot ensure 100% safe, so you need to think carefully before making a decision.
On the contrary, Filmora Video Editor is not a totally-free program (a watermark with the free version), but it ensures 100% safe of your personal data. And it provide almost all editing skills of audio, video and image, espeically when you're a beginner.
So...
...if you're looking for a safe yet professional MP3 Volume Booster (like me), Filmora Video Editor could be a nice option for you. And you can click the below icon to take a free trial by yourself.