Thanksgiving Day, one of the best time of year which revolves around sharing happiness and Thank you notes is just two day away. The main purpose of Thanksgiving is to recall all the amazing memories and thanking for each and everything that you have. You can also record some new memories of this Thanksgiving Day in the form of shooting the Home Videos. Shooting home videos on Thanksgiving Day will not preserve beautiful memories for you but it will also give you an opportunity to look back at all the perfect event that you arranged. Most of the people, Celebrate the Thanksgiving Day with their family members, however, some users are not able to join this big day. If you have such a friend, you can shoot videos for him and share with them.
Part 1. Devices Can Be Used to Shoot Thanksgiving Videos
Shooting home videos on Thanksgiving Day is not as simple as it seems. There are certain things that you should take in mind before starting the shooting. First and most important thing is the environment and lightning of your home. Make sure that you have sufficient light to record a video and also make sure that there is not much noise in the home. So, it may ruin the good quality of your video. After preparing work and setting everything right, the next thing you need is the recording device. There are three devices which you can use to record the Home Videos on Thanksgiving Day; Camcorder, Smartphones and the Webcam on your laptop or computer. Every shooting device has it pros and cons.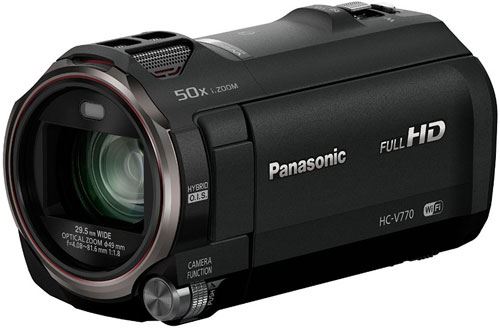 1. Using Camcorder
Camcorders are the best devices to record the Home videos on Thanksgiving Day. First of all, there video quality is far better than the Smartphone or Webcam. Moreover, there are steady most of the time so there will be less flickering while recording the videos. On the other side, Camcorders are pretty expensive. If you already have a Camcorder, you can record videos using it otherwise you don't have to pay $500 to buy the new Camcorder.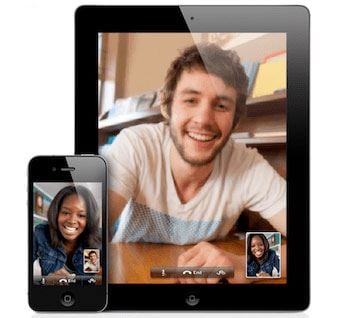 2. Using Smartphones
Although Smartphones don't have the best video shooting quality but the new devices provide the splendid result. For example; New iPhone 6S will let you record the 4K videos which is not possible by the mid-range Camcorders. However, Smartphone cameras don't work perfectly in-door or in low light and still they are great choice for all those users who don't have extra money to buy the Camcorders.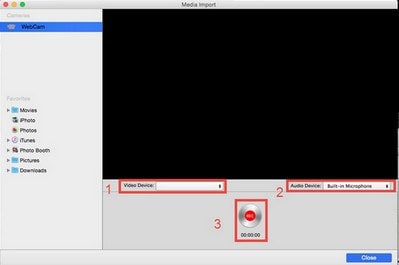 3. Using Web Cam
If you are creating a YouTube Home video for particular audience, webcam of your laptop will fulfill your need. The video quality is nothing as compared to the new Smartphones and professional camcorders but still it is something. The only benefit of using the Webcam is the price which is no issue in this case.
Part 2. Edit Thanksgiving Videos to Make Them Impressive
The quality of a video is determined by the shooting and editing of a Home Video. If you record the videos perfectly while there are plenty of unnecessary noises and scenes in your videos, all the effort that you put while shooting will go down the drains. That's where video editor will help you to remove the extra parts of the videos, to remove the audio from certain portion, to add beautiful text on your videos and to add filters and amazing elements on your video. A perfect video editor should also let you store these videos on your computer or upload them directly on the social networking websites such as Facebook, Vimeo or YouTube.
Filmora Video Editor for Mac is a great video editing application which edit each and every aspect of the video in the perfect way. It has some great features to edit your Home videos which are listed below:
1. Easy-to-Use: With everything right on the screen, Filmora Video Editor provides a user-friendly interface. The tools and effects are so simple to apply that even a new person can create the finally stunning Videos using Filmora Video Editor.
2. Supports Videos, Image and Audio Files: It supports approximately all type of audio, video and image formats without any lag or problem.
3. Basic Editing Tools: Approximately every basic editing tool is present such as crop, cut, trim, split, detach audio, rotating, speed changer and Color adjustment.
4. Add Text with Style: More than 140 beautiful text styles will let you beautify your videos. Adding text is very important on the Home videos because it will let you distinguish every event at particular time.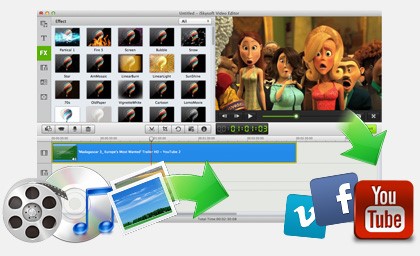 5. Add background Music: Choose from already present music to apply on your video. You can also use detach Audio function to remove the recorded audio track.
6. Filters and Overlays: To change the overall look of your videos, more than 180 filters and overlays are present from Instagram like filters to old school black and white and vintage filters.
7. Motion Elements: Motion elements to add beautiful elements in your videos such as Turkey, Thanksgiving and much more.
8. Split Screen Effect: To add two or more videos in the same screen, use Split screen effect. You can add 2-4 videos in the same screen using this effect.
9. Special Effects: Other special includes mosaic (Blur out a portion in video), Face-off ( Plenty of cartoons to change the face of a person with these cartoons), Tilt Shift and Green screen effect.
10. Directly Upload or Burn on DVD: Store videos on your PC, Burn them on disc, export to iTunes to transfer to your iPhone, iPod Touch and iPad or Upload directly to the social networking website such as Facebook, Vimeo or YouTube.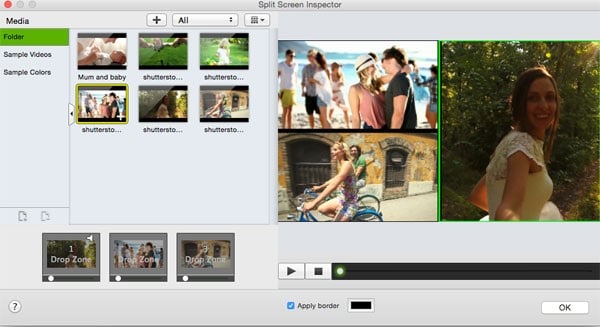 Part 3. Tips to Make a Good Video
There are certain parameters that you should keep in mind while shooting a perfect video and here are some tips to improve the shooting:
• Shoot the short clips of the raw turkey and the finally cooked turkey. After shooting compare them using a video editing software such as Filmora Video Editor.
• Shoot every small activities that kids or the adult persons are doing.
• Conduct the small interviews of all guests; you can ask them about how was the dinner. Moreover, you can also ask them for the best things that happened to them in this year.
• Don't make the recording un-natural, keep everything natural like nothing is recorded. This will give you the best memories.
• Make a list of what you want to shoot and shoot everything in a proper manner.
• Don't Zoom in with the camera buttons, try to move close to the person or a thing while shooting.