Are you in quandary with selecting the right transition for the project? Or in need to have a standout project without bombarding the footage with unprecedented transitioning effects? Perhaps we can say having to curate to perfection your production project especially animation is an unpleasant brain-twister. If you add too many or few transitions in one video could come out to be shoddy or not fun to watch respectively. With professionally designed After Effects transitions, wave bye to these hectic hassle! After effects transitions will surely save you time and money when you are tightly running on budget. More importantly, it gives room for creativity and have a more engaging project saving you from hard cut undesirable outcome.
Part 1. Best 7 Free After Effects Transitions You Can't Miss in 2018
These after effects transitions will let you customize your project and have a seamless flow of the video especially when dealing with animations. Depending on type of project you are working on, select the right one for you.
1. Circle Transitions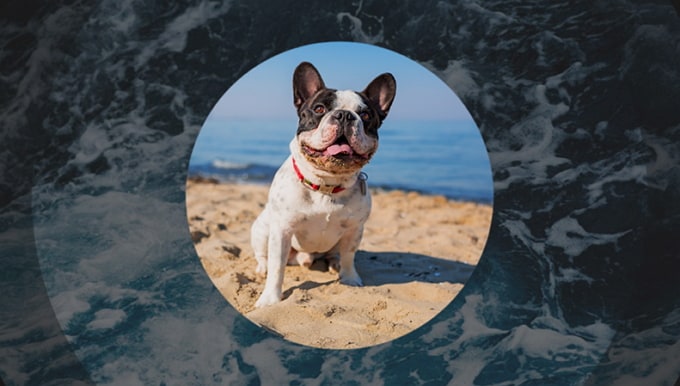 This after effects transition is all you need to give a resolute burst of life and motion to your footage. Circle transition can be utilized in any video editing program but splendid results will be harvested when used in after effects transition. Also this after effects transitions gives your video customized look with logo reveals.
---
2. Circle Bursts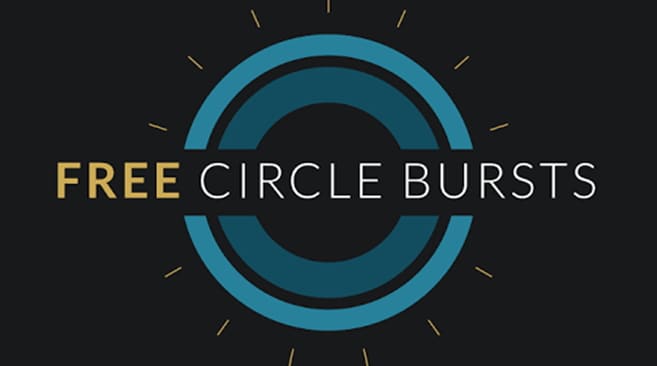 Circle bursts, after effects transitions, renders your motion graphics to be more dynamic. And in aggregate there are 12 independent elements in circle bursts coming in 3 different speeds which are fast, normal and slow. All these gives room to modify them to fit into the project you are working on.
---
3. Shapes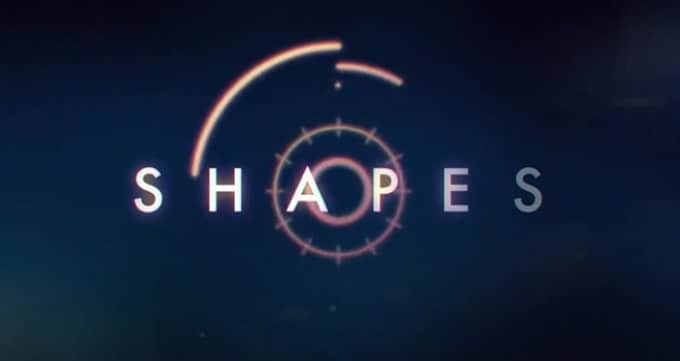 If you need to resuscitate your video to be over the top, task this after effects transitions, shape video assets. It comes with a pre-rendered elements which you just drop into your project. And to dispel your worries and stop hesitating having it, they are rendered out in a ProPres format among them apha channels making it easy to use blending modes.
---
4. Messenger

Messenger is a free game changer after effects transitions that incorporate 5 distinct visual styles. This aid to squeeze you out of difficult and time consuming creation of text messaging and digital chat on device screens. Instead, it has made to be easier than ever imagined to display chat and texting in videos.
---
5. Ribbon

Ribbon is a customized animated typeface intended to be utilized as a free after effects transitions. Its pack includes 10 numbers, 16 symbols, 26 lowercase letters and 26 upper case letters. Actually Ribbon has completed the hard work of modelling animated fonts, a cake for you is to simply appropriately customize them to fit your project.
---
6. Unity Lite

This after effects transitions is designed specifically to salvage videographers from wedding clients' high expectations. Unity lite is overwhelmingly free packed with curated five wedding tittles and sixteen additional light leaks. This is a plus while dealing with wedding projects and capitalize those client more than shooting needs.
---
7. Spotlight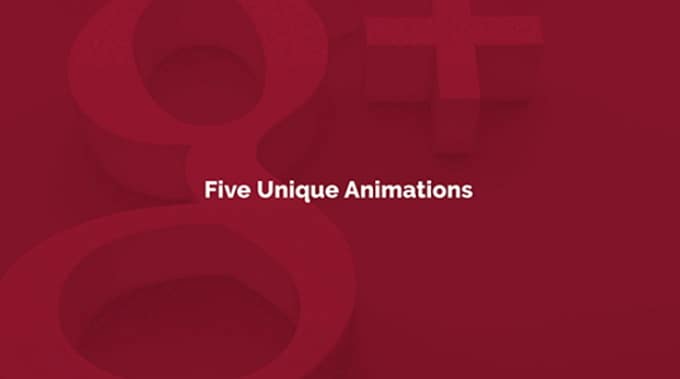 This another great free animated icon pack among many like Ribbon in this article but this targeting social media. Being part of after effects transitions, Spotlight plays best its role of driving the world to your social accounts upon using well its 5 smooth animation icons. With minimal struggle your viewers, reader, and customers will easily decipher you message and locate you.
---
Part 2. How to Create Transitions in After Effects
After picking the right after effects transitions that satisfied your needs, to get an awesome motion graphics lies deeply upon you. Creating transitions would definitely not supposed to trigger a migraine. Most these after effects if not all comes with a tutorial videos on how to use them. Instructions and procedures are logically straightforward will creativity solely depending on you. In these revered article, from the 7 after effects highlighted above, below is how you can add transitions.
To add transitions in circle transitions. In a precise order so that transitions would be effective, layer your clips by just placing the first clip over the second clip. Proceed and positioned your desired transition footage just above the first clip. And move the clip up to the end of the footage. Activate this transition by setting the Luna Matte. Attain this by hitting the small box adjacent to your blending modes and toggle the track matte to Luna Matte Inverted. At this point you can preview and export your footage.

To create transitions in Shape After Effects transitions. Start by adding the assets into you video editing or maybe compositing software of your choice. Then proceed and drop assets you have already selected over your background footage. At your own liberty customize and stylize the video assets within you creativity prowess. Like depending on the kind of project working on, you might use gradient and glow effect.

And in Ribbons which is editor's choice, to use After Effects transitions. Simply drag and drop characters you intend to your project such as letters. Customizing options is not an exception in here. Color, size, or saturation of every letter is achieved by applying color correction in the video editing software you tasked.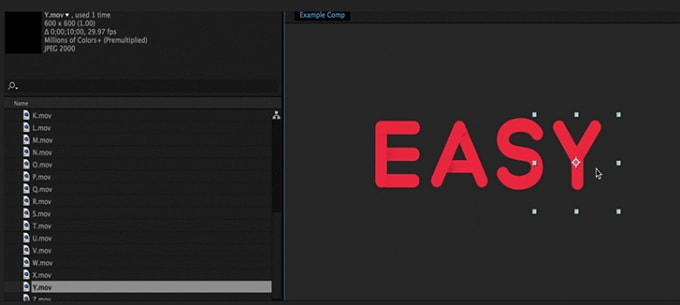 Using other After Effects transitions to create transitions is a work in the park. Be smart and follow on-screen instructions. You will be surprised how you'll maximize their abilities.
---
Part 3. What to Do If After Effects Transitions Not Working
After Effects transitions might really fail to satisfy your needs or may just literally break down. This proves to be more frustrating more so while working under a tight schedule. This isn't a substantive stumbling block to bar you from getting high quality professional-like graphic motion. A functionally reliable Filmora Video Editor for Windows (or Filmora Video Editor for Mac) is giving you a shoulder to lean on. It is designed to meet all its user's needs to the further extent. Fully packed with hot and trending tools which include green screen, seamless transitions. Filmora Video Editor has more goodies with almost no disappointments when after effects transitions are not working.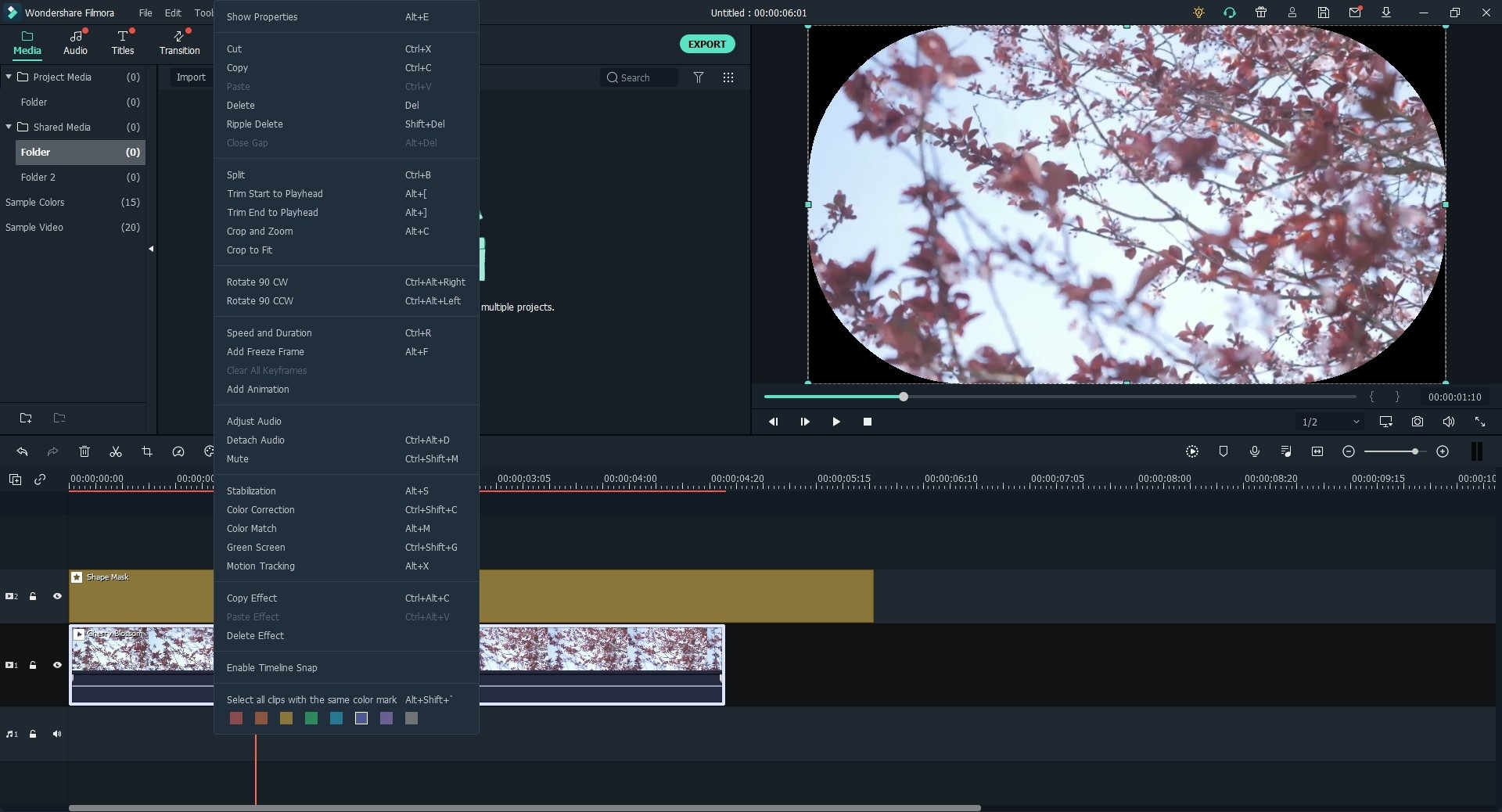 Key Features of Filmora Video Editor:
Filmora Video Editor confers full ability to customize video with motion effects, filters, transitions, PIP and more.
This program enables one to ultimately personalize footage by applying face-off, green screen and more other effects.
Filmora Video Editor gives you a seamless power to merge 2 or more videos to one and split into several video clips.
With this program, only one click is enough to upload video to Facebook, send to your device or convert to other formats.
Easy Steps to Add Transitions to Video Without After Effects
Step 1. Import Video File to Filmora Video Editor
Click Filmora Video Editor icon to open. From the main interface, tap "Import Media Files in Here" button. Keep an eye on on-screen instructions, browse through the files and then click "Import" to add these files in the program. However, you can use a shortcut option by dragging a target video files and dropping into the software. Now from the User's album, drag and drop the already added files in the video track in the timeline.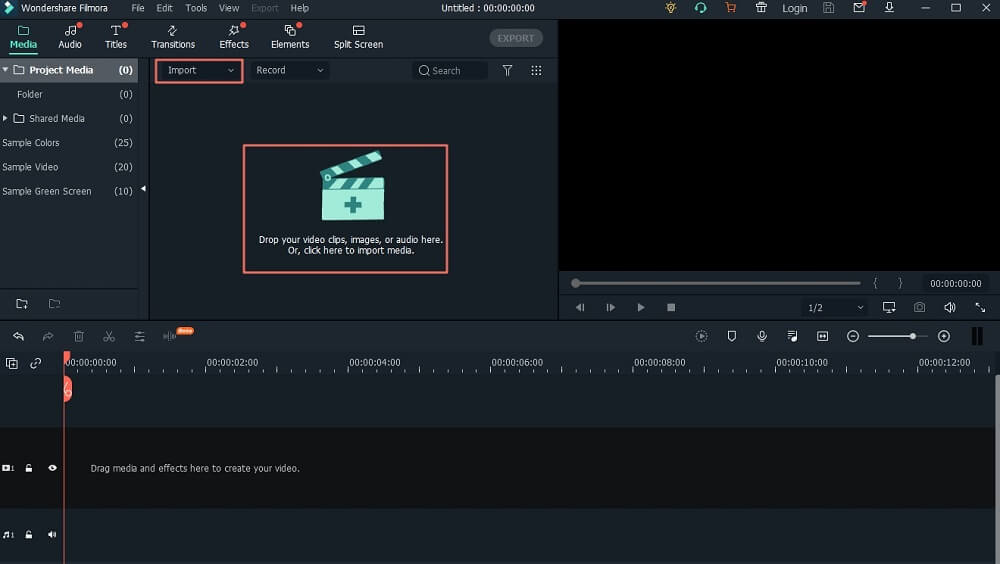 Step 2. Apply Transitions on Videos
Click "Transitions" icon just above the timeline. And then choose from the dozens of transitions presented for you. To apply this transitions on your video, drag and drop it in between two video clips in the timeline.
Alternatively, you can settle for sample colors and sample videos. This also acts as transitions. Depending to your preference, you can either add to the beginning, between two videos or the end of a footage.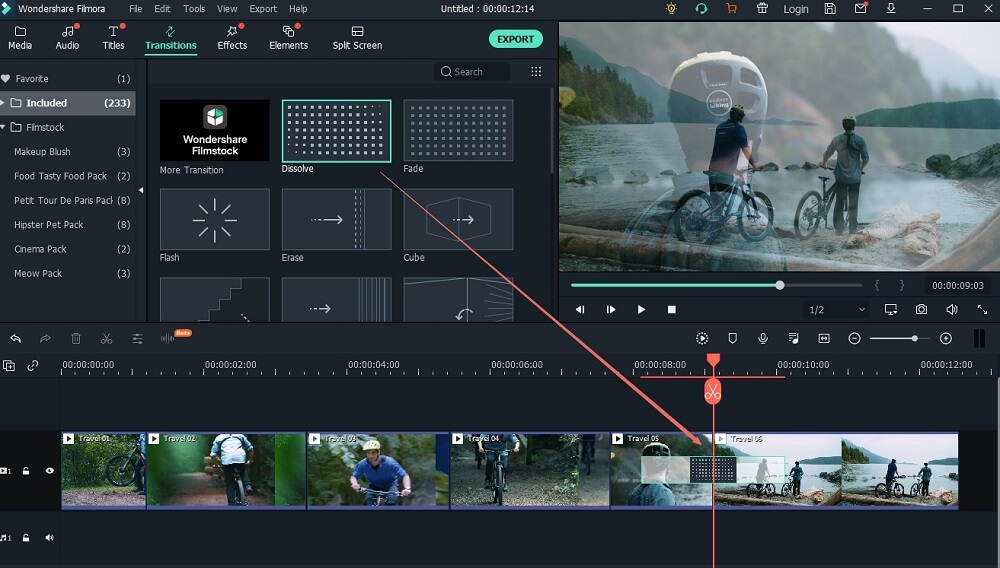 To add background music to a video to make it personalized, hit "Music" tab just above the timeline. Couple of songs available in the music library will be displayed. Preview them and select one you desire to play in the video background. Then simply drag to timeline and drop it in "Background Music" area. Contrary to the songs already available in the music library, as well you can import songs which you are fond of.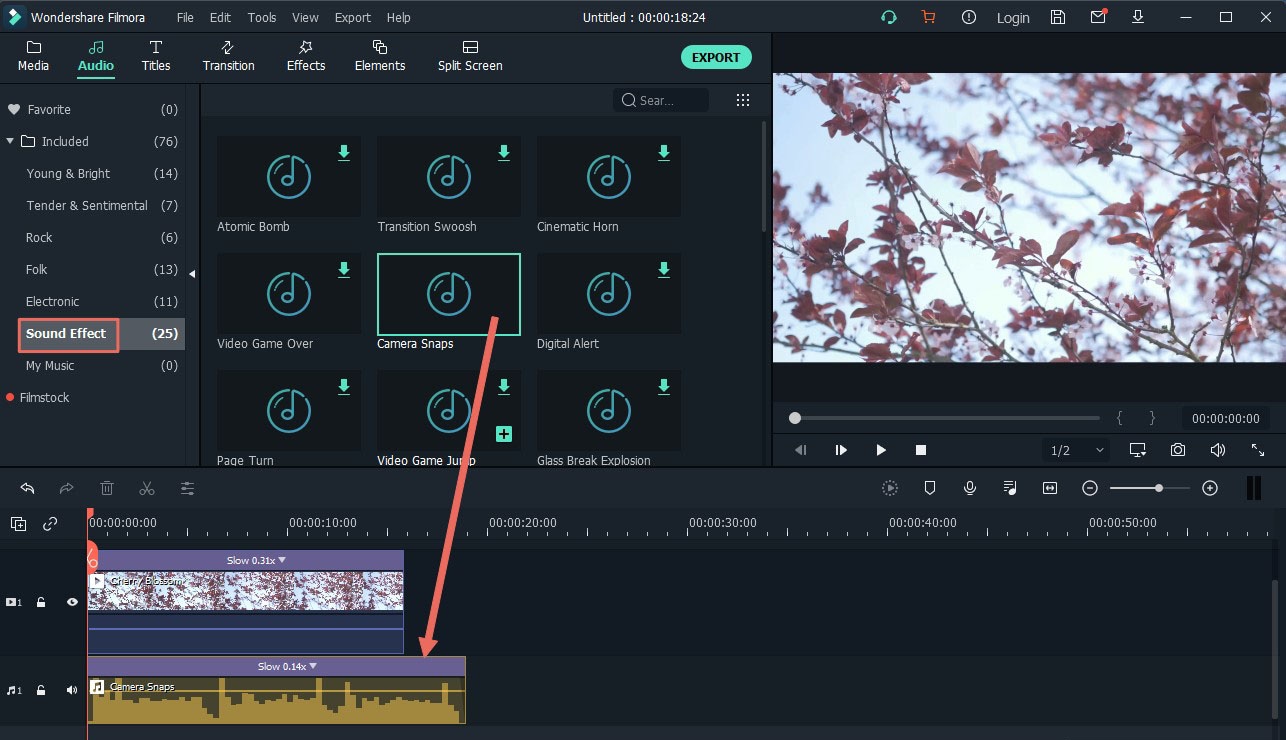 Step 3. Export Video File
After being fully satisfied with the transitions or simply edits in the video. Save the project in your computer, send to a device or upload to YouTube by pressing "Export" button. Then from the new export window which just opened, if you are exporting in a particular format. Select video format. Optionally, you can manually change video parameters by opening settings. These parameters include Bit rate, Encoder, resolution. Then finalize by allocating name and appropriate save location to your video. At last, click "Export" button to commence video conversion.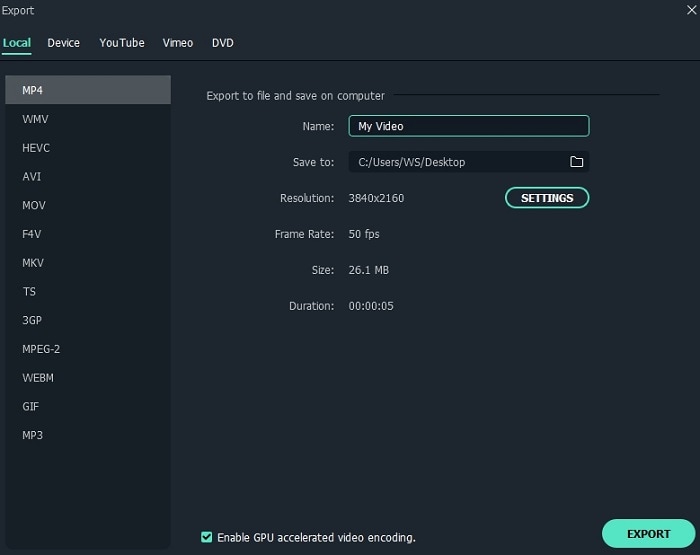 ---
Write in the End
After Effects transitions are sure must do requirement for ones videos to be more engaging. And have a seamless fantastic transitions between scenes without hurting viewers' interest. Additionally, there are innumerable free After Effects templates readily available with their compatibility any editing software being exceptional. Hence, always act professional during motion graphics editing. Apart from after effects with transitions, to be prudent, Filmora Video Editor is the perfect choice for many. It has all that it takes to land a perfect video without involving after effects transitions.