You might have seen how some effects appear unreal in numerous videos. At first, such videos used to blow your mind but with time you get used to and live with wondering what magic lies behind the scenes. However, I can affirm that this is not even close to magic but rather the pure work of green screen apps. Green screen apps make it possible to mimic what would not have been possible in film industry like appearing in awesome places like the Greenland, ocean, moon, and space among other places. There are many such tools for various devices as stipulated in this article. Just download the appropriate one and get started.
Part 1. Best 5 iPhone Green Screen Apps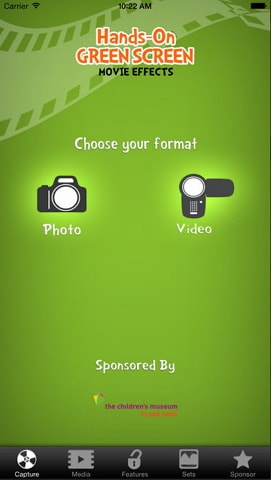 Hands-On Green Screen is a wonderful app that makes creation of green screen backgrounds exciting. The Chroma key effect allows users create stunning video effects. Although this program provides outstanding, you can simply download it for free. Install Hands-On Green Screen in your device and spark fascinating video editing on your iPhone.
Pros:
The program supports green screen on videos.
Cons:
This free green screen app is not suitable for high quality green screen effect.
---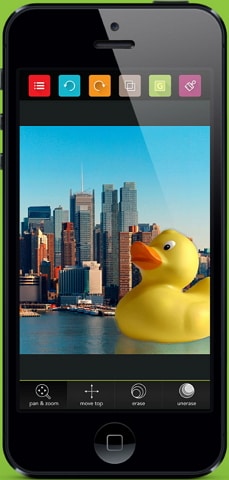 Green Screen Studio is another functional top pick green screen app for iPhone. With this program, you can combine more than two photos, delete the background, and use your desired background screen. For sure you can create stunning videos in a much simpler way than anticipated. Although this program is limited in editing features, it does enough in terms of green screen to warrant some good ratings. Fork out some $4.99 and get yourself Green Screen Studio for green screen creation.
Pros:
The program Supports more than two combination of photos.
Cons:
There no advanced editing options and is simply good for basic green screen editing.
---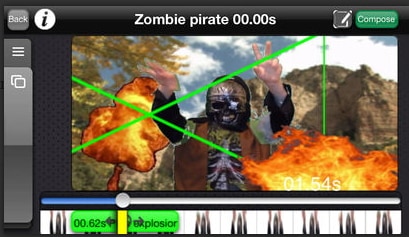 Green Screen Movie FX Studio is another amazing cherry on top green screen app for iOS devices. The app lets you create great videos in a rather simple and straightforward manner by taking advantage of multiple diverse effects. The super-easy interface is a good feature that must not go unnoticed because even newbies would get well with it in no time. You only need to incur some $2.99 to obtain this program.
Pros:
The program has about 100 effects.
Cons:
There are limited editing options.
---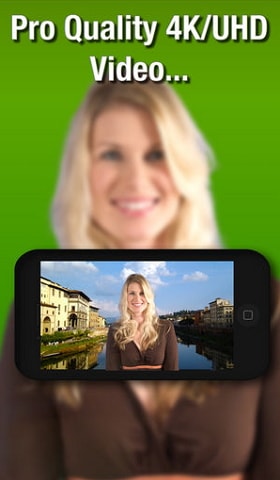 Veescope Live Green Screen is one of the best green screen apps featuring both green screen and blue screen Chroma keying. This amazing program gives users a platform to take photos of high-resolution green screen using an iPhone. You can get photos of up to 12 megapixels. Generally, the features are exceptional and is definitely a nice tool to use.
Pros:
Cons:
This program comes with in-app purchases.
---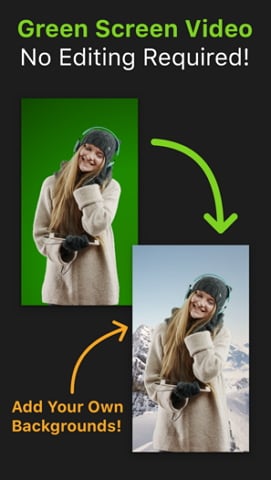 This iPhone green screen video app is unique in some way because it is specially designed to give real-time green screen when recording in your iPhone. There are several chrome effects apart from green screen including blue screen. Enjoy a variety of backgrounds and virtual sets. This tool is however not free. You need $14.99 to download this standout software into your iPhone.
Pros:
The program has the capability to provide real-time Chroma effects during recording.
Cons:
---
Part 2. Best 5 Android Green Screen Apps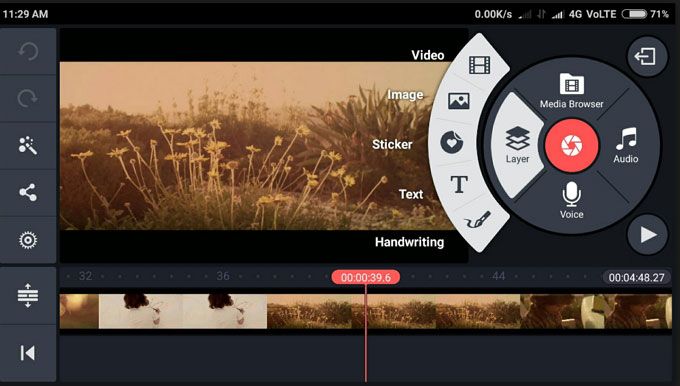 KineMaster is a pro-level video editor that perfectly handles creation of green screen background for Android devices. The program offers a wide range of basic and advance editing tools which include trim, speed control, animations, transitions, splice and video effects among others.
Pros:
The program offers a variety of editing features.
Cons:
This program is only suitable for experts.
---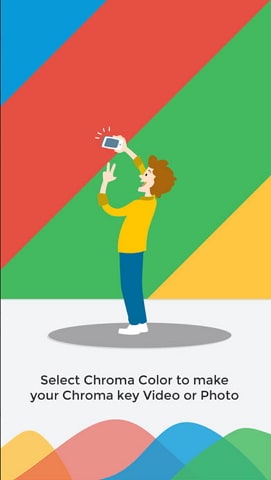 Chromavid is a popular Android green screen app that allows you shoot and share videos on social platforms with ease. The program offers a collection of Chroma colors ranging from red, blue, yellow and green. Once applied, users can simply save their Chromavid creations locally on the Android device.
Pros:
The program offers a number of Chroma colors.
Cons:
This software works well with short clips.
---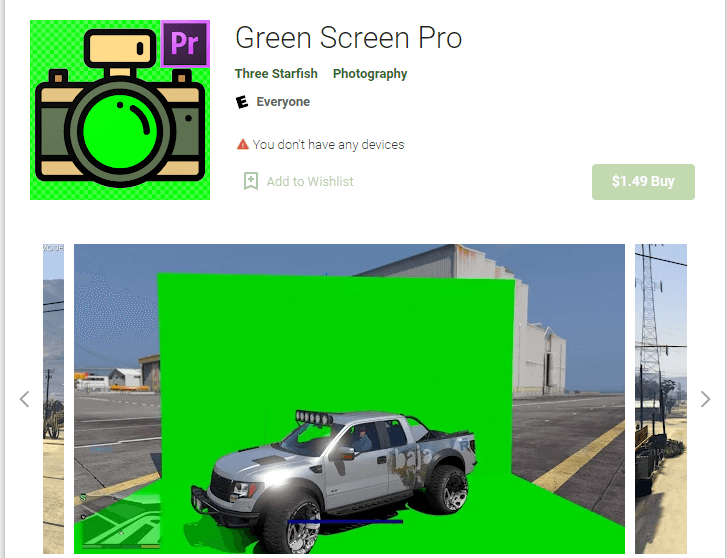 Green Screen Pro is an awesome Android app widely known for its amazing green screen background creation. This program makes use of Chroma to replace a color with a photo either taken by the app or that uploaded from another device. The app has a built background that can be easily invoked for Chroma effect. You need not to pay in order to install Green Screen Pro in your Android device.
Pros:
The green screen video editor app for Android has got some great backdrops for use.
Cons:
The output quality is not that good.
---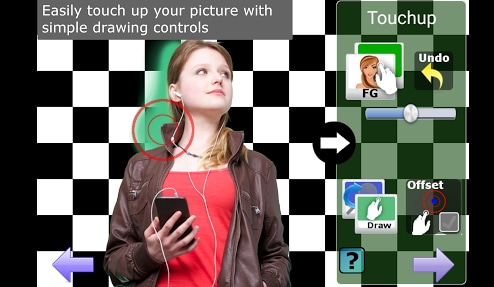 Chroma Key Touchpad is an excellent photo editor app that works pretty well with Android devices, its intuitive user interface makes "how to use the green screen app" a breeze. With this program you can create stunning green screen background images as per your nee. You can go through a list of editing options and make your image standout. Most people use this particular software to edit videos for sharing on social sites like Instagram and works fine. Remember this is an easy-to-use software.
Pros:
The program is quite easy to use.
Cons:
There are less editing options.
---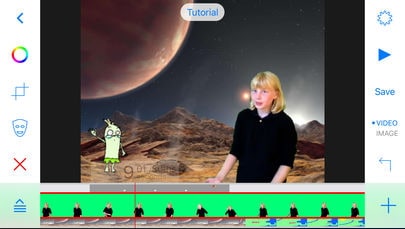 This is definitely an up to par green screen app for Android devices. The app allows users to create green screen videos that mimic stellar nature happenings like simulating yourself being on space or the moon among others. You can combine up to 3 image files and create a live video using the camera. Remember this is a paid app but is rather popular among many android users due to its prowess in creating content with replaceable background.
Pros:
This green screen video app is easy to use.
Cons:
This program is not free.
---
Part 3. Are There Any Windows Phone Green Screen Apps?
Yes, but not many.
The Windows Phone formerly referred to as Windows mobile has since seen a rise in usage across the globe. Although the usage is still inferior when drawn against the likes of Android, iOS, and Windows computer, their rising popularity is significant and cannot be underscored.
There are innumerable applications of vast range that have been designed for iOS, Android, and Windows computer systems and everyone is well versed about this. However, Windows phone, maybe due to lower number of users, does not fully enjoy assortment of applications. The specific applications are fewer in number but can also work pretty well with other applications that work on Android and iOS among others.
Talking about video editing applications, a focal point to multitude of users, Windows Phone does boost some great applications. However, as you would expect, again these applications are fewer compared to other operating systems.
For Green screen applications, we have managed to curate a few that work exceptionally well on Windows Phone. There are still other programs lined up to boost the Windows Phone Green Screen Apps and shall soon hit the green screen headlines. However, these two Windows Phone Green Screen Apps will definitely create stunning videos for you. If you still need more, you can simply try with those of other systems. Other users have tried and have worked.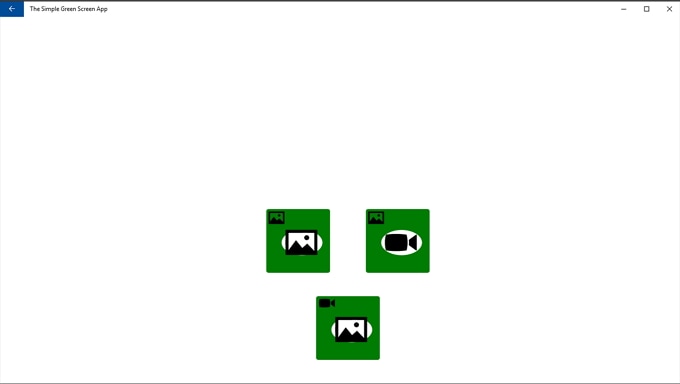 The Simple Green Screen App is an amazing windows Phone green screen video editor. This program is equipped with a significant number of basic simple editing tools. You can edit video and photo backgrounds with great ease. Thanks to the amazing straightforward interface. Once you have created green screen videos, you have absolute freedom to share with your friends and family on popular social sites.
Pros:
The program has a user-friendly interface and thus user navigation is much eased.
Cons:
This application is only useful for simple green screen editing.
---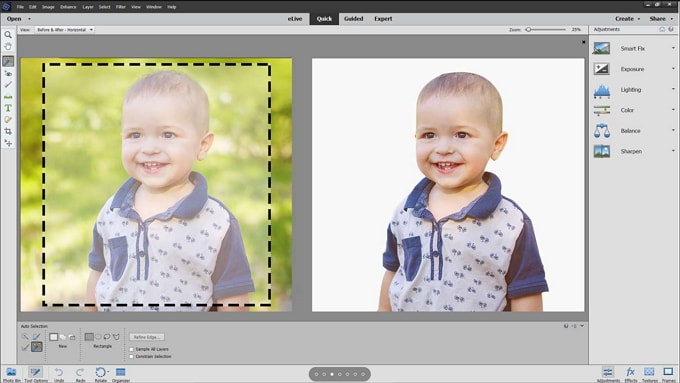 Photoshop is arguably an outstanding stylish green screen app for Windows phone device. The program is specially designed to offer speedy processing and versatility. The program has an assortment of useful features including green screen background effect and support a wide range of video formats. The price stands at $4.99 per month.
Pros:
This program is simple and requires no expertise.
Cons:
The program is expensive.
[Can't Miss] There are also many other free online ways to use green screen for video production, if you are interested in free online methods, don't miss:
• Top 10 Green Screen Online Editor You Should Know
---
Part 4. Comparison of These Green Screen Apps
| Green Screen App | Compatible OS | Price | User Interface | In-app purchase |
| --- | --- | --- | --- | --- |
| Hands-On Green Screen | iOS | Free | Friendly | None |
| Green Screen Studio | iOS | Free | Friendly | None |
| Veescope Live Green Screen | iOS | Free | Intuitive | Available |
| Green Screen Pro | iOS | $14.99 | Simple | None |
| Green Screen by Do Ink | iOS | $1.99 | Easy to use | None |
| Chromavid | Android | Free | Easy to use | Available |
| Green Screen Pro | Android | Free | Relatively easy | None |
| KineMaster | Android, iOS | Free | A bit complex-more professional | Available |
| Chroma Key Touchup | Android | Free | Simple | None |
| The Simple Green Screen | Windows phone, iOS devices | Free | Easy to use | Available |
| Photoshop | Windows phone | Free | Not complex | None |
| PocketVideo | Android and iOS | Free | Simple | None |
---
Part 5. A Better Way to Create Green Screen Easily
Filmora Video Editor for Windows (or Filmora Video Editor for Mac) is a proficient all-in-one video editor tool capable of handling an array of video edits including creating green screen. The program is tailored in such a manner as to provide amazing service and experience to users. If you really are in dire need of the ideal program to create screen videos, then Filmora Video Editor should be your obvious pick. Simply download this up to scratch software and kick off green screen creation. The program is equipped with a wealth of unmatchable editing capabilities that automatically entice any video editing diehards.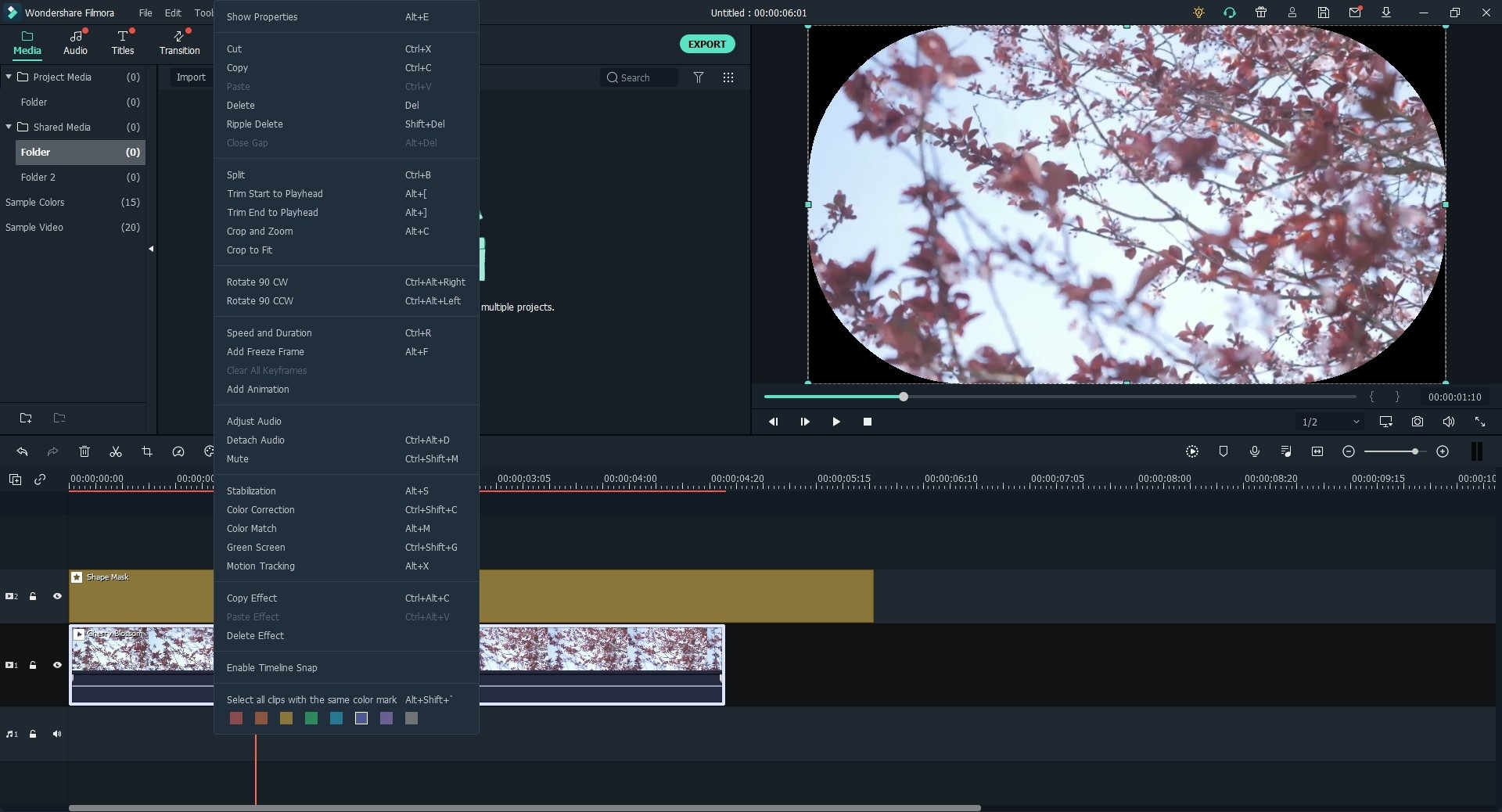 Key Features of This Best Green Screen Software:
Filmora Video Editor supports diverse range of video file formats including device formats.
This tool makes it super-easy for users to export their edited videos to social platforms, burn the files or export them to portable devices.
You can modify videos by adding background blurs effects, camera shake effects, transitions, motions and elements.
With this program, users perform video split screen, green screen, stabilize videos, detach audio, and remove noise among others.
Filmora Video Editor has both basic features like crop, trim, rotate, split, auto tune color, brightness.
[Guide] How to Make A Green Screen Video with Filmora Video Editor
Step 1. Import green screen video and background video
Launch Filmora Video Editor and hit "Import Media Files Here". Follow the on-screen steps and upload the green screen videos and background videos. Once the uploaded, right-click the video file which you need to apply green screen on, and select "Add to PIP". The program would automatically place it on the timeline.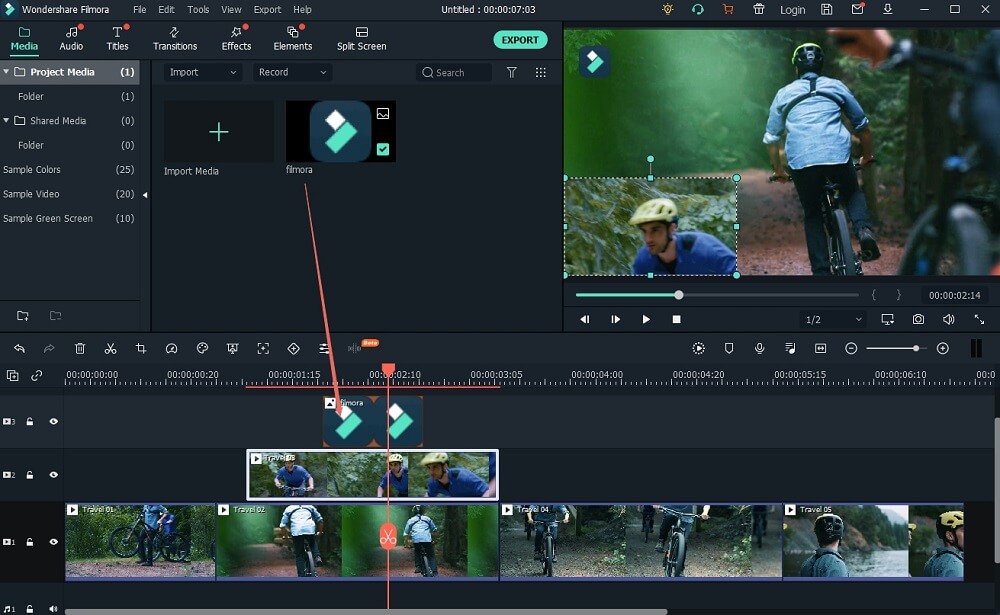 Step 2. Create green screen
Now right click the very same video and select "Green Screen" option and a new window shall pop-up. Check "Green Screen" tab and pick green color.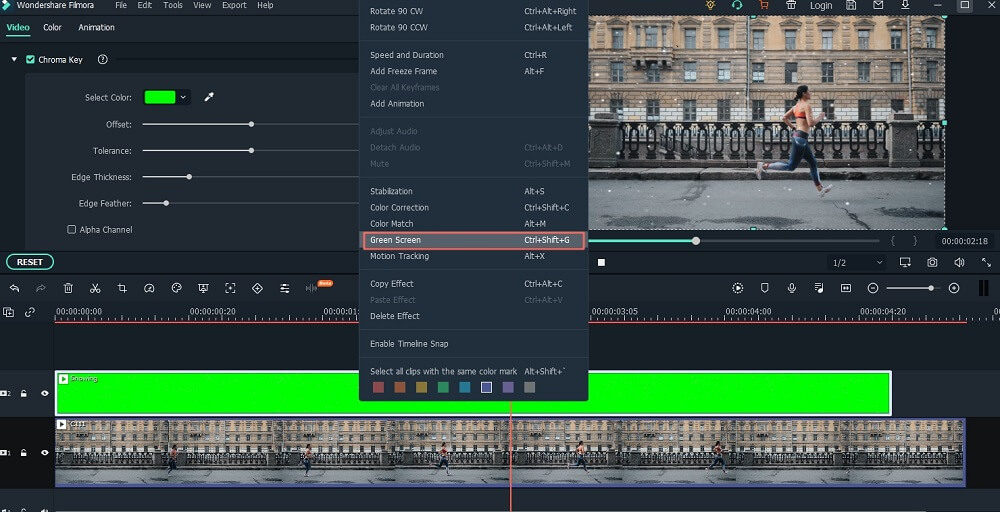 Now slide the "Intensity level" until the original video and the video is perfectly overlaid.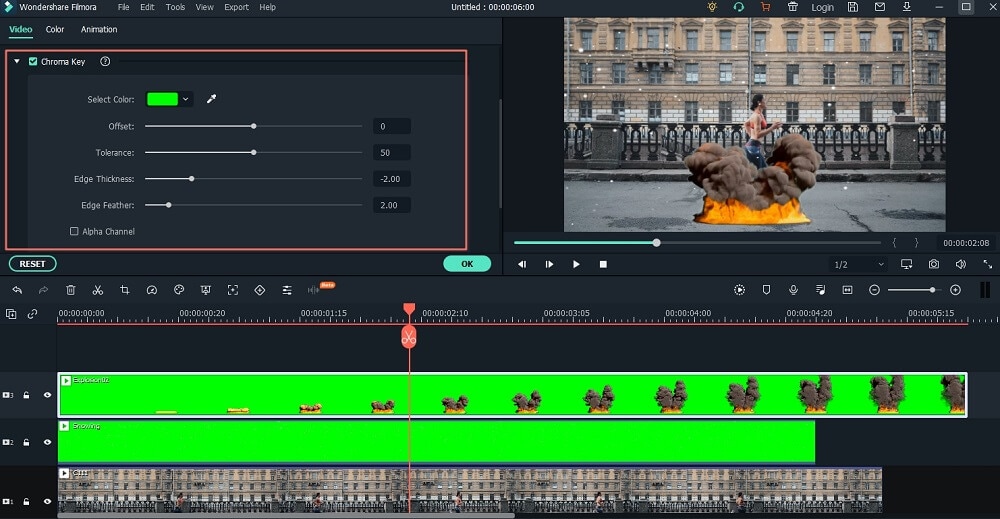 Step 3. Export the green screen video
After you complete the green screen process, you can also apply other effects to make your video more amazing, you can choose to add filters, transitions and other effects. At last, you can click on the "Export" button to save your video to the target device in desired format.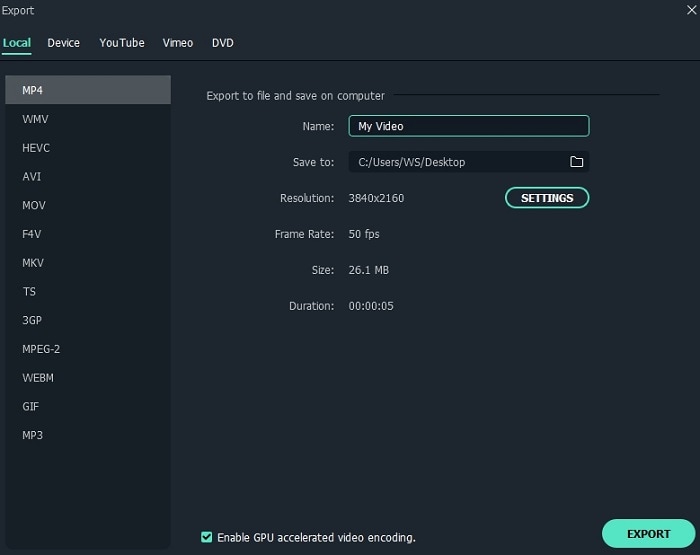 ---
Conclusion
Indeed, Green Screen is a fascinating experience for countless number of users. However, creating the best green screen requires a powerful functional green screen app. From the thorough reviews provided, you could have the winner in your mind. If you want to use green screen on desktop, it is no doubt clear that Filmora Video Editor is such a massive tool that should top your list of preference. On desktop, try Filmora Video Editor and be on the forefront championing for such an amazing tool.