VSDC Free Video Editor for Windows 10 is impressive way to help users to create a suitable video without sluggishness in-between. Nevertheless, VSDC Free Video Editor not working on Windows 10 problems occur frequently. After the troubleshooting process, your computer will give some options, which you should consider when trying to solve the problem. Keep reading this article to find out the solution for "VSDC free video editor won't open on Windows 10".
Best VSDC Free Video Editor Alternative for Windows 10 - Filmora Video Editor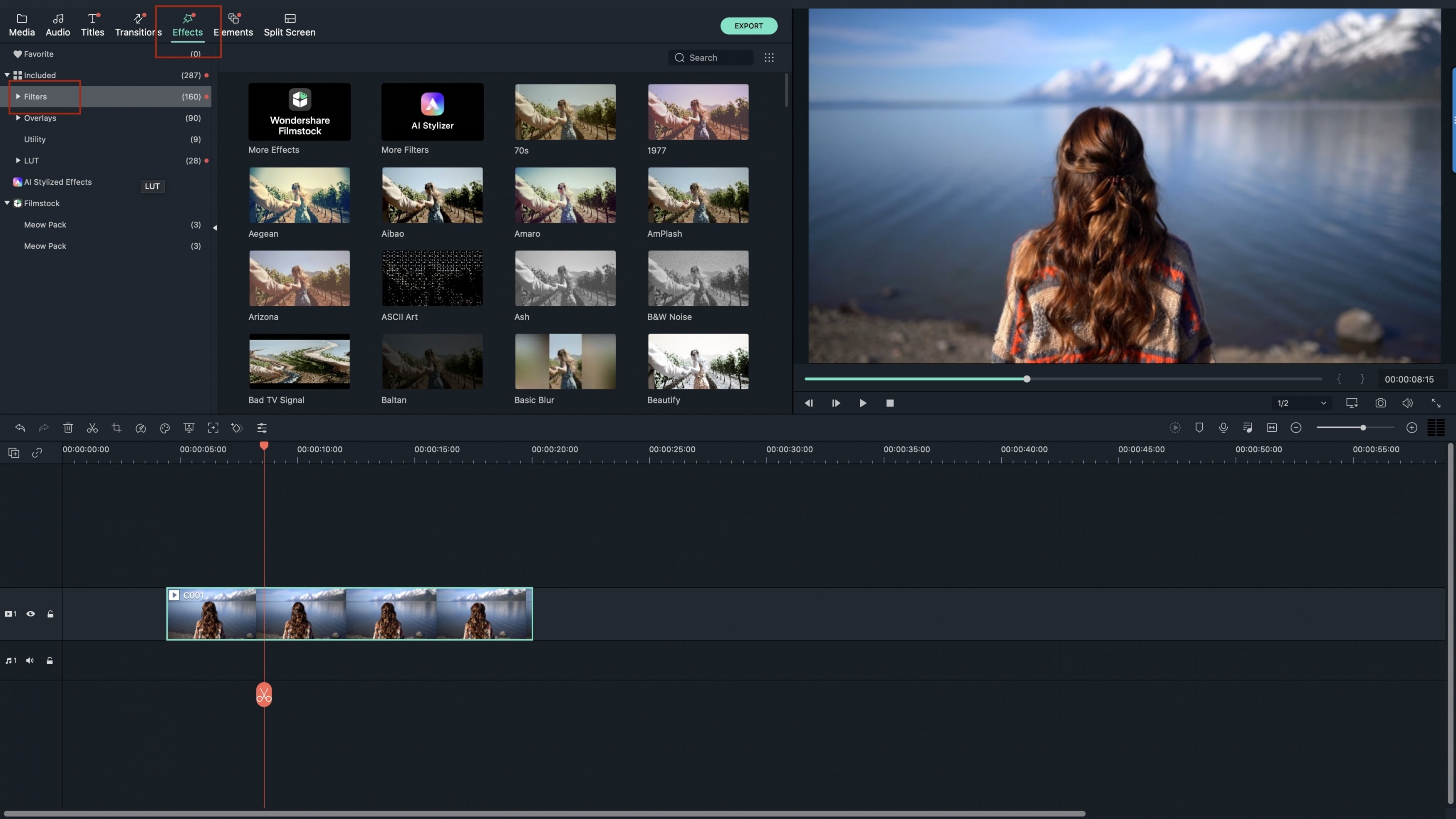 Filmora Video Editor for Mac (or Filmora Video Editor for Windows) is the best solution to fix VSDC Free Video Editor on Windows 10 problems. You can get easy-to-use video editing tools and special free video effects to make your own Hollywood videos. Filmora Video Editor also enables you directly share the videos to YouTube, Vimeo and Facebook.
Key Features of Filmora Video Editor:
Plenty of video editing options, such as split, crop, merge, and trim, etc.
Over 200 filters snd overlays make video more creative.
Various special features including split screen, green screen, and face-off are also available.
Ability to produce top-quality videos as it comes with Video Stabilization tools.
---
Part 1. What is VSDC Free Video Editor for Windows 10?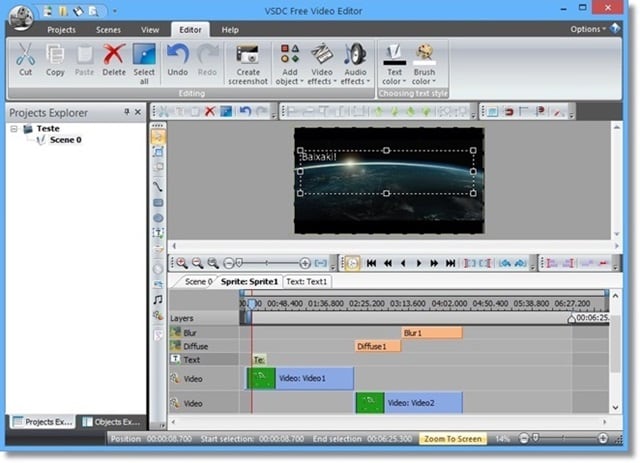 VSDC Free Video Editor refers to an editing tool that features a set of instruments appropriate for creating and editing videos. The tool deals with multiple codecs and formats alongside filters and visual effects, which facilitate the making of a final video product and makes it appear professional. The program is highly flexible due to its customizable video editing features and native support for numerous media devices. The VSDC Free Video Editor for Windows 10 is a reliable program that is not only simple but also easy to use for video editing and futures multiple functions that can even suit by professionals. Besides, it is completely free to acquire.
With this software program, you can enjoy full support for various video codecs as well as video formats like AVI, MKV, MP4, WMV, 3GP, and FLV. On the other hand, the various audio formats supported include MP3, WAV, FLAC, WMA, OGG, PCM, AMR, M4A, and AAC. You can also enjoy its editing feature that support image formats like JPG, BMP, PSD, ICO, PNG, and TIFF. The program provides one of the easiest and fastest ways of combining many source chunks in different formats to create a high-quality video.
---
Part 2. Troubleshooting on Using VSDC Free Video Editor on Windows 10
For instance, when the software may install and run perfectly on your computer, you may get a poor playback from the files you loaded into the program. For this problem, you should analyze the specifications of your computer and ensure that it works with the footage shot, video resolution, and the particular frame rate. For example, a footage shot of 1080 at 50fts would require high computer specifications to edit. For a smooth playback, ensure that your computer is fully compatible with the program and has a relatively big RAM, fast process, and a compatible graphics card. You may also need to check your file format and analyze its compatibility with the software program.