With the advancement of technology, editing videos with Wax video editing software become easier. Previously, you had to wait for hours to set the animations, transitions speed, and text parameters to finish the video editing but now all can be done in some minutes. There is no deny in the fact that editing a clip requires time but if you use the right software with plenty of preset options, you can save yourself a lot of time. Below are tips about Wax video editing software and its alternative solution.
Best Wax Video Editor Alternative for Mac – Filmora Video Editor
Although Wax video editing software is great but there are certain drawbacks of using it. First and foremost thing is that there is no Wax Video Editor for Mac, so, Mac users are left out. Secondly, the user interface of the software is not easy to understand and you will have to be a professional video editor to use this software. Some amazing features are embedded so deep in the software that first you will have to complete a course to learn about Wax. The great news is that these errors can be eliminated using the best Wax Video Editor alternative, Filmora Video Editor.
Key Features of Filmora Video Editor: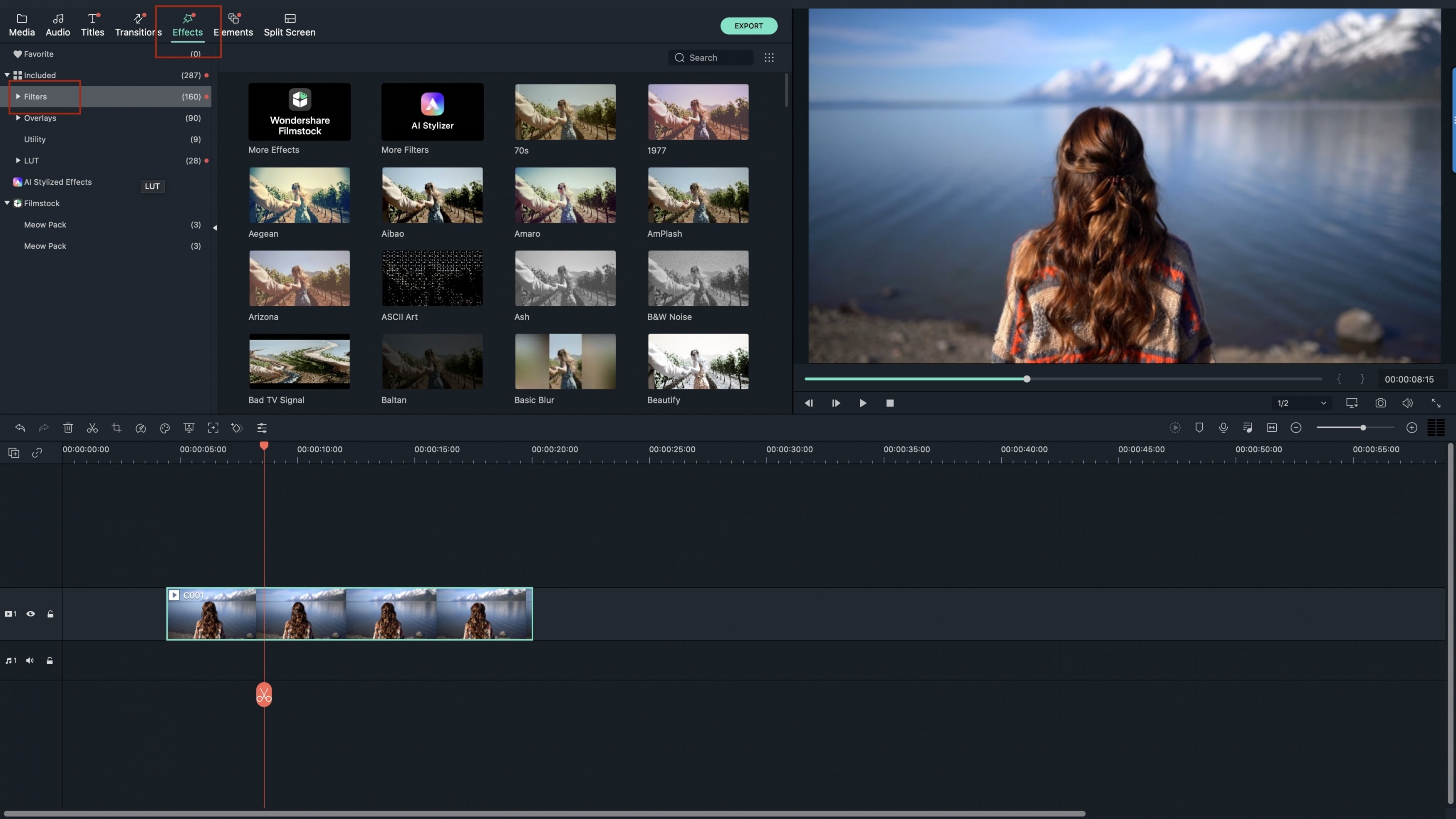 It supports various video and image formats so you don't need to worry about the format incompatibility.
It also has the ability to record the videos using the built-in web cam.
Simple functionalities such as cut and join different videos and a distinguished feature includes improving the existing quality of the video.
Other features include adding text to your videos, plenty of filters and transitions to join different videos and nothing much.
You can save the videos in different Audio or Video files or can burn them directly on the DVD using the software.
---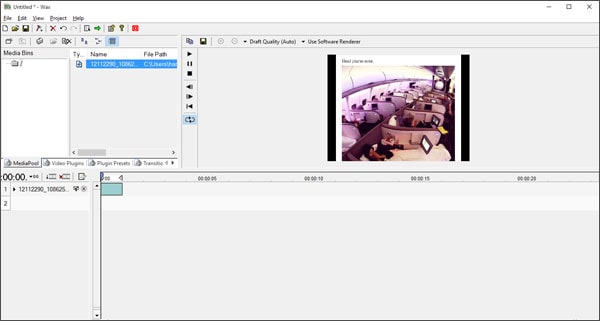 Wax also known as wax 2.0, is one of the oldest video editing software which provides the basic and professional level video tools. You cannot only split and merge down the video but you can easily remove the background of your videos. The amazing features of Wax 2.0 doesn't end here, you can also add splendid effects like clone someone in a video, Green screen effect, beautiful 2D and 3D animations. On the other hand Wax supports only .AVI video files and wav files for audio purposes. However, most of the images are supported with this software. The best part about using wax 2.0 is that it can either be used as a standalone program or you can also add it as an extension to different programs such as Song Vegas Pro. In other words, Wax will let you change every aspect of your video and make a great video but you have to be a professional to use this software.
Price: Free
Ratings: 7/10
Operating System Requirements: Windows Only
Official Website: click here
---
Comparison of Wax Video Editor and Filmora Video Editor
Features

Wax Video Editor

Filmora Video Editor
Download Mac version
Download Windows Version

User Interface
User interface of Wax Video Editor is very complicated and not easy to understandable, you will have to be a professional video editor or learn a lot about this software before you can use it properly.
User friendly interface, all tools are present just above the editing area. Simple one click application of effects and styles. Anyone can easily use this software without prior knowledge of Video Editing.
Video Cropping
Cropping is a little bit harder and you can only write the values for length and width of the video that you want to crop.
Video cropping is far easy, provides three different ways of cropping; Preset values, real time cropping with a preview of the video and values based cropping just like in Wax video editor
Video Trimming
No detailed Trimming, difficult to trim small videos
Large timeline, can trim down even in 10th part of a second.
Audio Detaching
Audio and Video files will be automatically detached after importing into the Wax video editor.
Simple one click audio detaching
Video Formats
Can only edit .AVI videos
Supports approximately all popular video formats such as MP4, FLV, AVI, MPG, MPEG, WMV, EVO, MKV, H261, and all other HD formats
Audio Formats
Only supports WAV files
Supports popular Audio formats such as: WMA, WAV, M4A, MP3, OGG
Audio Options
Can only change the volume level of a video Clip
Can change the volume, Pitch and Fade in, Fade out parameters of the Audio
Text Options
Different 2D and 3D text animations are available but you can add them before the clip or after the clip, adding text during a clip is not possible
Beautiful already present text styles are available in the software, there is a separate option to add Hollywood style intros and credits in your videos. Click on a text and move it to time, it will automatically apply on your video.
Filters and Overlays
Some overlays are present but there is not Instagram like filters to apply on the video
Different filters and overlays are present, categorized depending upon video niche. Similarly, many overlays are also present to apply on videos
Special Effects
Chroma Key, Green screen and Clone Effect
Chroma Key, Green Screen, Mosaic, Face-off and Tilt Shift
Split Screen
No option to add split screen feature
Easily add 2 or 3 videos in the same frame using different preset Split screen effects present in the Filmora Video Editor
Price
Free
$39.95 for Lifetime
Operating System
Windows Only
Windows and Mac OS X