Are you a MySpace fans and do you often listen to Myspace music? Do you ever want to download Myspace music to your iPad for enjoyment? If the answer is Yes, then this article is for you. It introduces two methods to enhance your MySpace Music iPad experience:
Part 1: How to play MySpace Music on iPad with App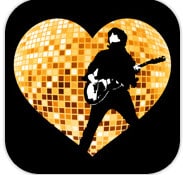 Lots of music service centers including MySpace have launched apps to use their service on the new iPad. Music Romeo is such an iPad app to play Myspace Music on iPad. It lets users set their mood with music as happy or sad. Therefore, you can easily listen to music that is suitable for your current mood. Nice. If you come across a music video you love, you can love it simply clicking the Love button.
Note: Music Romeo is only available in US App store. Also it doesn't download the music videos even you have bookmarked on your new iPad. It requires an internet connection to enjoy Myspace music videos online. If you want to download and play MySpace Music on iPad offline, go to Part 2.
Part 2: How to download MySpace Music to iPad to play offline
To save MySpace Music for iPad entertainment, a MySpace Video Downloader like iSkysoft iTube Studio is required. This is an application running on Mac computer (Mac OS X Mountain Lion included) and lets you download most online videos including Myspace music videos, YouTube video, Google video, Yahoo video and more.
To download music Video from MySpace for iPad playback, follow these steps (take Mac download task for example here):
1
Download and install the iTube Studio for Mac
After downloaded iTube Studio for Mac, double click the downloaded file to open the installation wizard. You'll install it in few clicks. When done, a download button will be added to every Myspace music video. Of course, you can choose to ignore any video you want.
2
Find MySpace music video and download it in one click
Then visit MySpace, and find your the MySpace music video you want to download, play it. When the download button appears at the top right corner of the video. Click it to download video from Mysapce.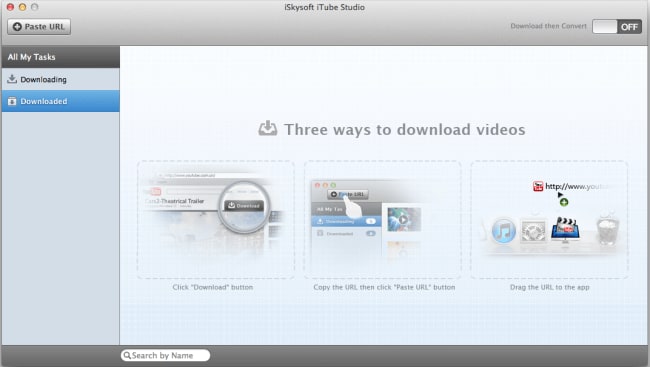 3
Convert MySpace music to iPad
Once downloaded, the MySpace music video will appear in the Downloaded tab of iTube Studio. To convert Myspace video, click the Convert button to the right of the item, and select the iPad preset in the Apple category of resulting window. At last, click OK to start the MySpace Music to iPad conversion. This is a must step because the MySpace music video is downloaded in FLV format which is not supported by all iPad devices. Tips: If you only want the audio file, just choose MP3 under the Audio category at the output format.
4
Transfer MySpace Music to iPad
After the Myspace music conversion, import the output music video file into the iTunes library then sync to your iPad after connected your iPad to the Mac. If you've chosen the "Export to iTunes" option before conversion, the converted Myspace video will be added to iTunes automatically. What you need to do is just to click the Sync button.
Tips to Create an Effective MySpace Music Page
As an aspiring musician the first and the most important thing to do to promote your music online is to showcase your music and band on the internet. One of the best ways of self-promotion is creating your own MySpace Music Page.
How to create an effective MySpace Music Page?
Setting up a Musician profile on MySpace is pretty straightforward. Step one, start with the right type of account. MySpace offers two types of accounts. 'Personal' account and 'Musician' account. You will be able to share your music on MySpace with both accounts. However, if you want your fans to find you easily and also take advantage of all the features that MySpace offers to promote your music, you need to create a 'Musician' account. Step two, be prepared with all required information. Like any other account creation, MySpace requires you to share some important information about you and your band. When you sign-up you need to provide details like, artist name, genre, label type, email address, band bio, official website, cover image, etc. Next step, create and customize the look and feel of your page. As a musician you will have your unique style while composing music, but you might have some great musicians as inspiration. You can add blog, songs, graphics, videos, and photos to your page.
MySpace is a social networking website. The best way to promote your band and music is to engage with your audiences and fans. You can become friends with other bands and musicians on the website. This will greatly increase your visibility since your page will appear on their friend's list and vice versa. Now, show off your music skills, keep updating your page and most importantly keep in touch with your fans to make your MySpace Music Page popular.