- How do I combine MP3 files in iTunes?
- How do I combine tracks in iTunes 12?
- ...
Merging your favorite MP3 files on iTunes can turn tricky especially if you lack the relevant knowledge. However, this should not let you freak because it is a simple and straightforward task.
Then, you might ask how to achieve?
Well, this article is going to guide you to join MP3 files in iTunes step by step. And in case you don't want to install iTunes on your computer, an iTunes alternative software is also here to help you combine MP3 files easily.
See Also: How to Edit MP3 Files on Mac or PC
After that,
you can choose to burn the combined MP3 files to DVD, upload or share on your portable devices or on social platform like YouTube, etc. as you like.
Now, let's check the detailed tutorials.
How to Merge, Combine or Join Tracks in iTunes?
Step 1. Launch iTunes
Open iTunes software on your device. If you don't have one, just download and install it on your computer.
Step 2. Choose the MP3 files
Select the respective MP3 files you would like to merge in iTunes with gapless playback. If you have your MP3 files in a CD, just select the MP3 files in the CD that you would want to merge. To select multiple songs, just hold the Ctrl + shift buttons and click each song to be merged.
Step 3. Merge the songs
At the top right of the program's window, click on options and select "Join CD Tracks" from the drop-down menu. The program would start joining your tracks. You will then see that the songs selected would retain their track numbers but only a single check at the top of the block.
Alternatively, you can right-click on each song and select the "Get Info" option so as to customize the group of songs. From the window displayed, hit on the "Options" tab to do so settings. Make sure the "Part of a compilation" is set to "Yes" and "Gapless album" to "Yes" as well. Click "OK" to confirm.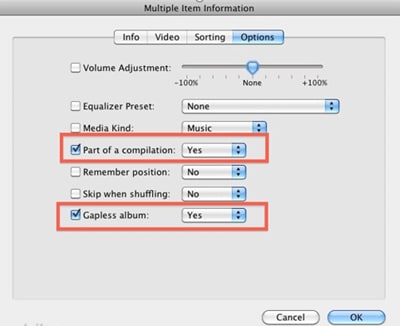 Note: The gapless option ensures that the songs chosen would be linked together and there are no delay whenever one-track ends and the other one begins.
---
How to Merge MP3 Files in Filmora Video Editor?
Filmora Video Editor is an all-in-one video editing software for Windows and Mac users. It allows users to combine, split, trim, crop, and edit video, audio and images within few clicks. So, it can help you join MP3 files into together without restrictions.
Now, let's have a brief look on the key features of this powerful Filmora Video Editor software (iTunes alternative).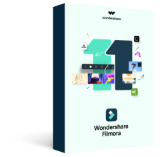 Filmora video editor has an outstanding super-fast processing and rendering speed which plays a great role in saving users both energy and time.
This program offers several awesome audio effects in which new collections are being added each month as well as basic features like edits like crop, cut, paste, copy, record, and addition of other effects including pitch, amplification, and fade adjustments among others.
With this program, users can merge multiple files into a single large one with ease.
It comes with over 300 stylish features such as Text and Styles, Overlays and Filters, Music Library, and Transitions and Elements.
...
Tutorials on Merging MP3 Files in Filmora Video Editor
In order to help you understand how powerful the Filmora Video Editor is, I have recorded an video tutorial to show you how to edit audio files easily.
If the above video cannot be played for some reason, you can check the below steps:
Step 1. Open the Filmora Video Editor on your computer to display the primary window. You can download and install the appropriate version if you don't have. Then, choose "New Project" to open the editing panel.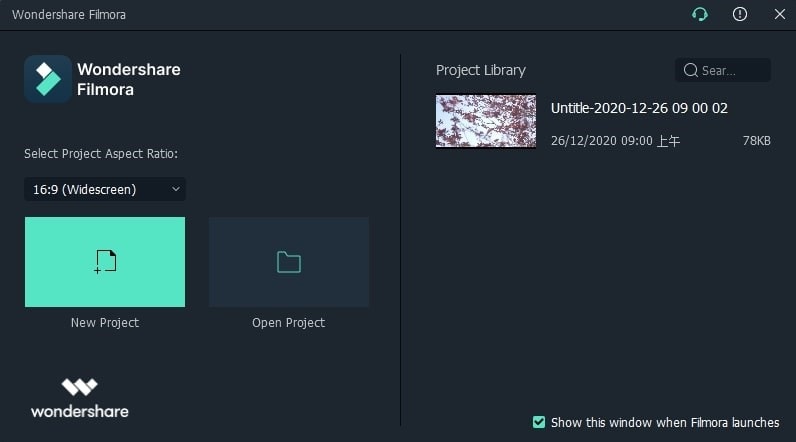 Step 2. On the primary interface, navigate to the "Import" button and click so as to upload the respective MP3 files from the save location within your computer to the "User's Album". It is advisable to organize the MP3 files that you want to merge in a folder so that you can upload the folder instead of uploading audio file one by one.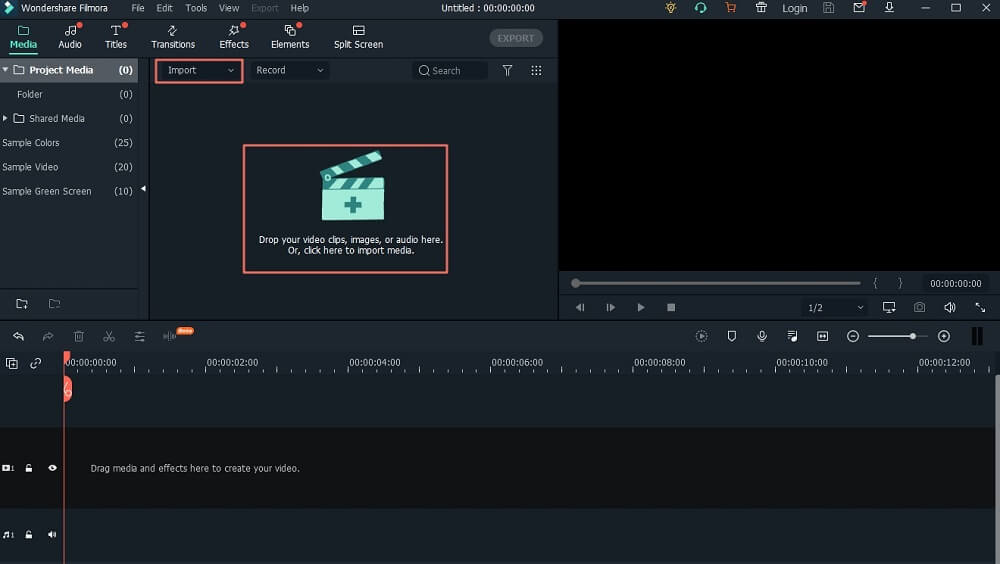 Step 3. Once the files have been uploaded, again drag them one by one from the "User's Album" to the Timeline. The Timeline is situated at the bottom of the program's window. These files would be arranged as per the play order. To adjust the location of two MP3 files, drag them to the position of your choice.
Ensure that you don't put one file over the other because this would split the file. Hit the "Play" button in the Preview window to check the real-time effect. If you want to edit the file before converting, just click the "Edit" button on the Timeline and perform the necessary edits.

Step 4. When you are satisfied with everything, just click the "Export" button to display the Output window. From this window, select the MP3 format under the "Format" tab and hit "Export" to save the file on your computer.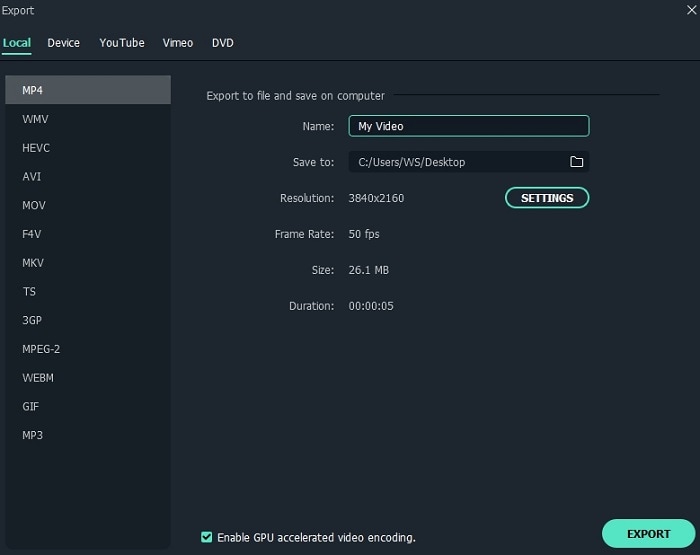 [Attention] Want to know more solutions to merge MP3 files? Take it easy, here is an complete guide to show all possible solutions to combine MP3 files on PC or Mac.
---
One Final Thought: Which One is Better?
Now, you've learned how to merge MP3 files in iTunes and find another way to join multiple MP3 files — Filmora Video Editor.
Then, which one are you ready to try?
You can try both ways, because Filmora Video Editor or Filmora Video Editor for Mac not only enable you to merge MP3 files, this video editor also offers several advanced features like; video stabilizer, screen recording, scene detection, audio separation, PIP, advanced text editing, and audio mixer among others.
If you want to further edit videos with combined MP3 files, then try Filmora Video Editor. Simple and fun to make your own masterpiece.