MP3 file format is a popular cross-platform file format with wide range of usage. In many cases, based on different reasons, users would like to edit these files in an easy and effective manner.  Then, they might have different questions during the editing process just like:
- How do I increase MP3 volume?
- How to edit a MP3 file like shorten its length, add image cover, etc.?
- How to merge MP3 files online?
- ...
In this post, I'd like to focus on the issue of merging MP3 files on Mac and PC. If you want to merge multiple MP3 files into a single file (like me), you've been the right place.
Specially,
I'll show you how to combine MP3 files in different ways, including Filmora Video Editor, Audacity, online tools, etc. You can compare them and decide which one is better according to your own needs.
Now, let's get started...
Part 1: Simplest Way to Merge MP3 Songs Together with Filmora Video Editor
[Editor's Pick]
Filmora Video Editor & Filmora Video Editor for Mac is arguably the most powerful audio and video editor tool capable of merging several mp3 files into just a single fie with ease and speed. The amazing editor tool can be a one stop solution to a bunch of media file issues and there is definitely no need to seek assistance from a third-party software.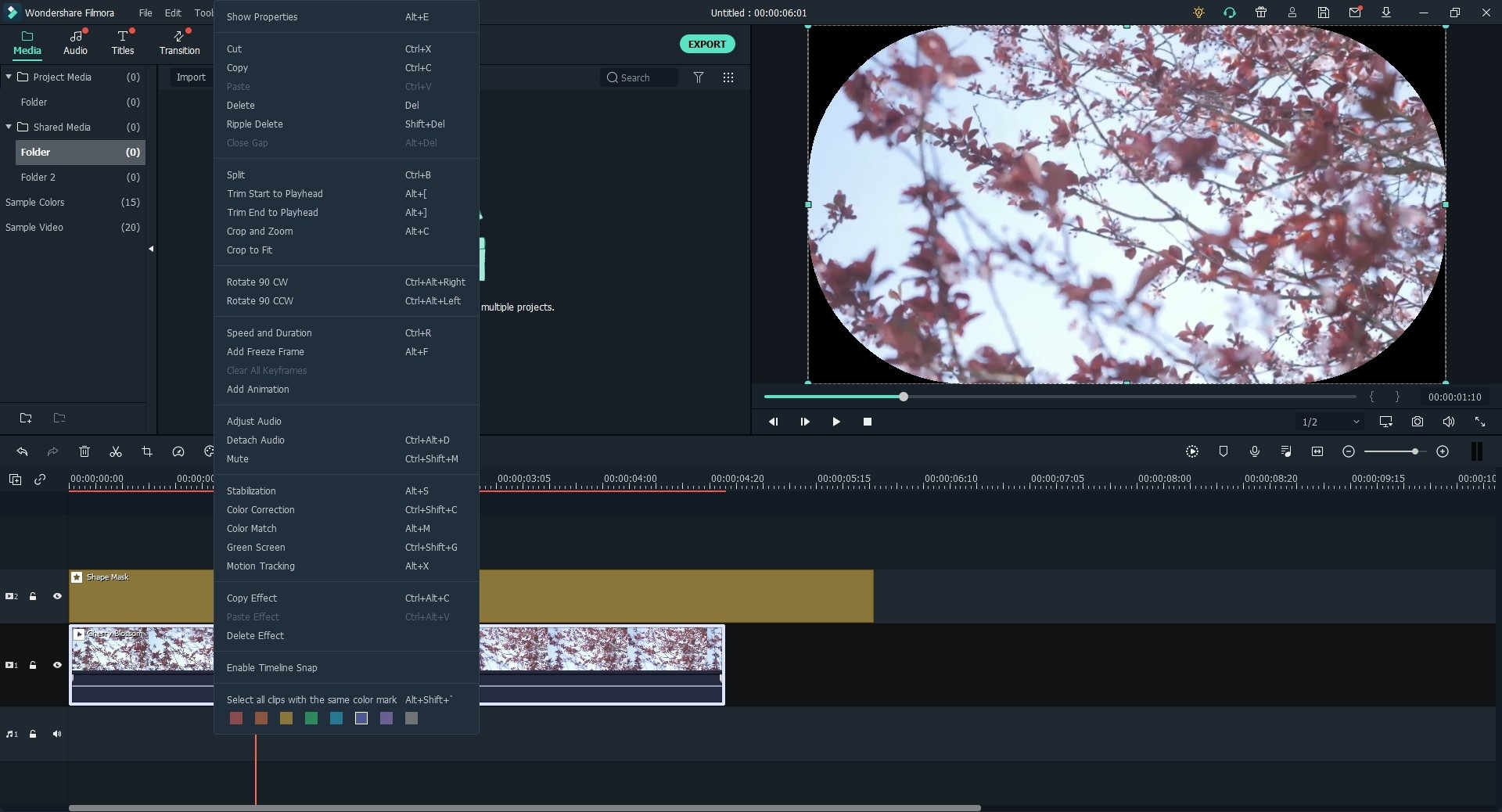 The audio controls include: merge, trim, split, voice over, adjust pitch, fade in, fade out and equalizer to help you edit and customize audio files in any format like MP3, WMV, etc.
It is built with basic video controls such as; trim, cut, merge, split, adjust aspect ratio, brightness hue and colour to deal with all kinds of video editing issues.
This program supports over 300 stylish effects, overlays, motions, elements and transitions for your reference.
Features an array of advanced features capabilities meant to boost the quality and appearance of your audio and video file, like GIF support, screen recording, video stabilizer, and audio mixer among others.
How to Merge MP3 Files using Filmora Video Editor
Step 1. Launch the Program
Run the Filmora Video Editor on your computer to open the main program interface and click on New Project to enter the editing panel.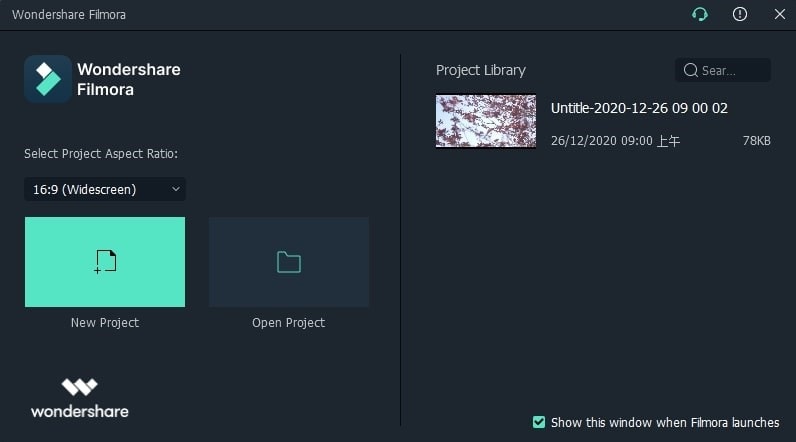 Step 2. Import MP3 Files
Click the Import button located at the top of the primary window and import the mp3 files to merge from the local save folder to the media library on the program's interface. Alternatively, drag these files from your computer and drop them into the program without losing.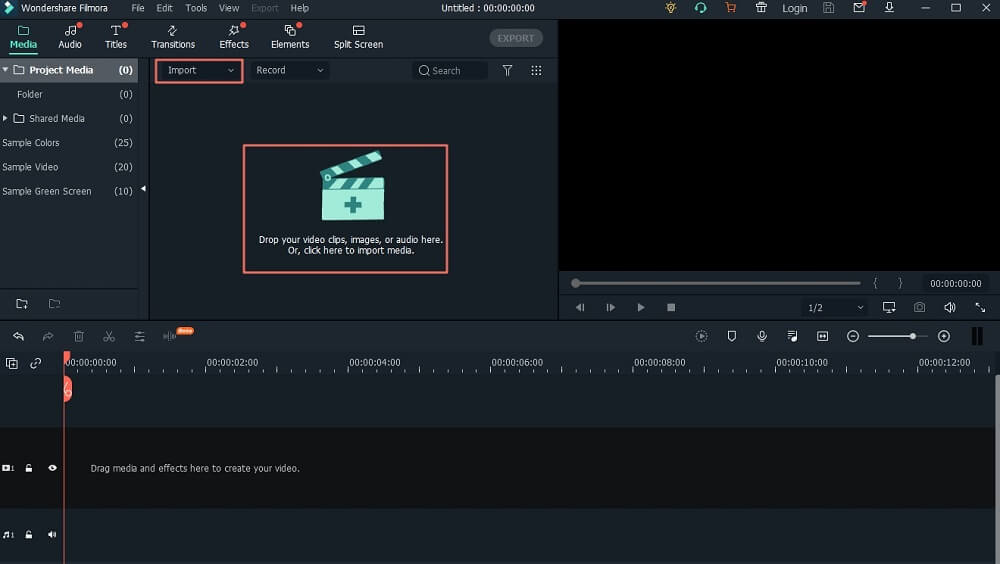 Step 3. Merge your MP3 Files
Now, you can drag these MP3 files into the timeline for combining. Here, you need to ensure the MP3 files are placed in the right order. If not, you can directly change the postion and hit Play button within the Preview window to check the merging effect.

[Note]If you need to do some editings on the MP3 files, you can directly use the functions like Split, Trim, Speed, Fade in/out, etc. to customize the MP3 effect by yourself.
Step 4. Export the Merged MP3 File
Once you are satisfied with the relevant edits, click the Export button and choose the MP3 format within the Format tab and click Export.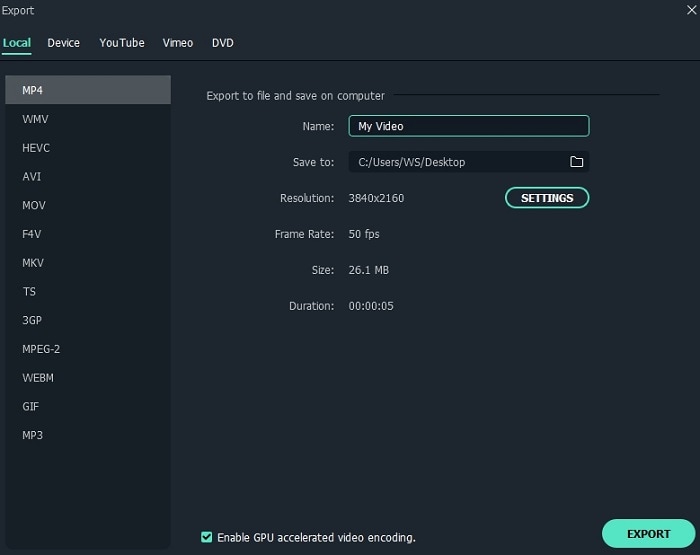 ---
Part 2: How to Merge MP3 Files using Audacity
Step 1. Open Audacity
If you have installed Audacity program in your computer, just hit the program's icon to run it. Otherwise, download the right version, install it on your device and launch it to display the primary window.
Step 2. Import the Files
To import the mp3 files you wish to merge, go to the "File" menu then select "Open" from the sub-menu displayed. This would lead you to the file explorer window where you will select the songs to be merged. Select one and click "Open" to upload to the program and repeat the process until you have uploaded all your desired files.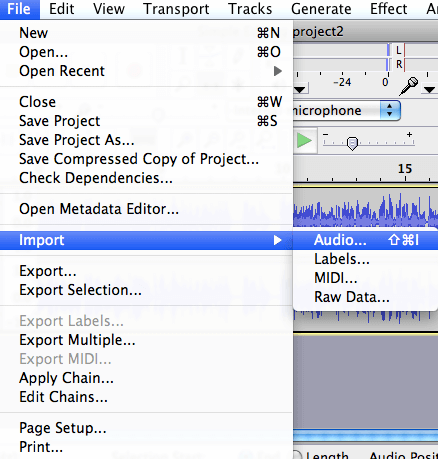 Step 3. Merge your files
To begin with, you have to create a new project where you will combine all the files to stay original and unaltered. Go to "File" and select "New" in order to create an empty project.
Now navigate to the window containing the mp3 file to begin with and select the entire track via Ctrl + A command or "Edit" tab and subsequently "Select All" option. To select the entire track, just click "Edit" then "Copy" or press Ctrl+C command on your keyboard.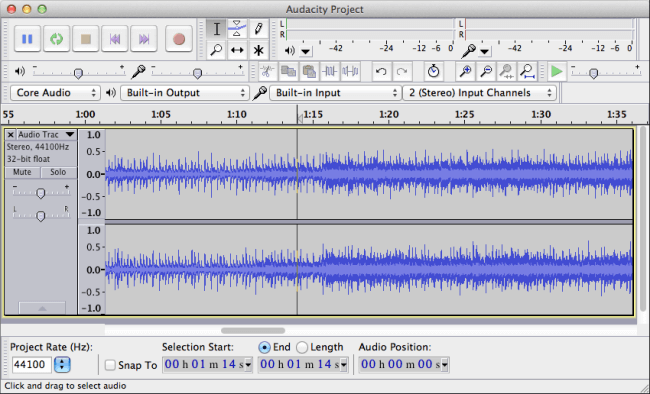 After you have copied the track, just highlight the empty project you created and paste the file. Either press the Ctrl + V or go to "Edit" then "Paste". The track should appear in the Audacity window. To add a second file, select "Tracks", "Add New" and then "Stereo Track". Again, go back to the window containing the second mp3 file and repeat the copy and paste procedures to add the second track.
Step 4. Export the Merged Files
To save a copy of the project you just created, go to the "File" option and choose the "Save Project As" option. However, you will not be able to play them but available for more editing. To export the merged file, just hit on "File" option then "Export Audio". From the drop-down menu of the "Save as type", choose the MP3 files. Hit the "Options" button and choose the desired quality, enter the name of the new file and choose the save location. When satisfied, click the "Save" button.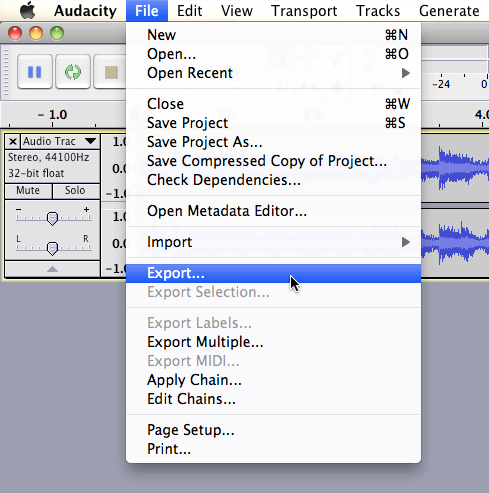 ---
Part 3: How to Merge MP3 Online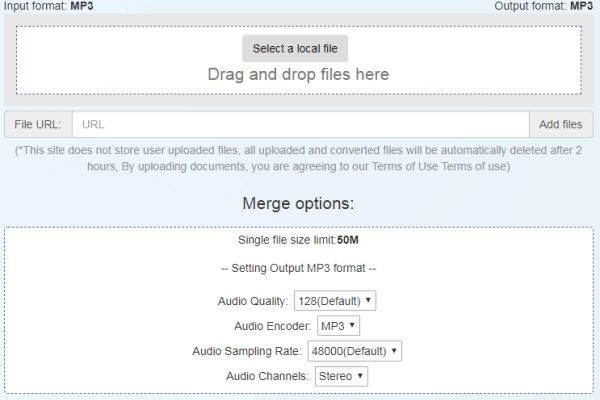 Filesmerge is an excellent online tool capable of merging multiple mp3 files into a single file with speed and ease. Users can add files to be merged from the local save location in the computer or from a site by entering the respective url code. If you want to merge more than three mp3 files, then this is a good program for you.
Pros:
• This program is fast and easy to use.
• Users can upload mp3 files from the local save location as well as from online sites.
• The program has a simple interface.
Cons:
• The uploaded file gets automatically deleted after two hours.
---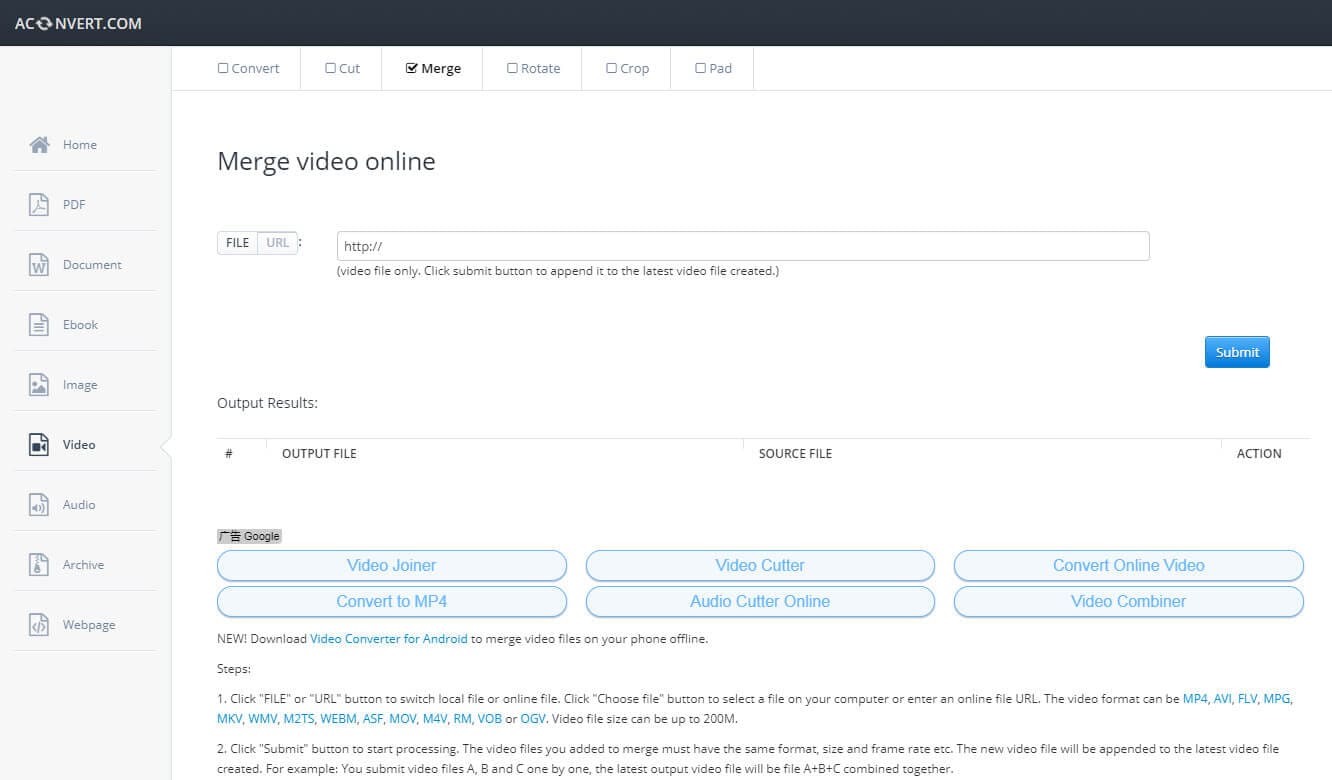 Aconvert is another functional and great online mp3 merger tool. The program supports merging of audio with same bit rate and format and can upload up to 200MB.
Pros:
• The program is simple and straightforward.
• The merging process is fast.
• The program supports several audio formats.
Cons:
• This program would only merge files of same format and bit rate.
---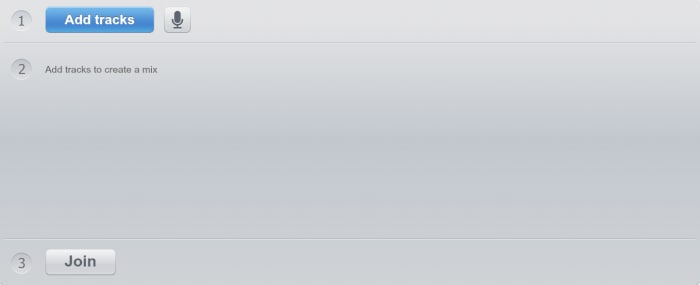 Audio joiner is a powerful online audio merger tool that is fast, easy and reliable. You can combine several audio tracks without having to install anything on your computer.
Pros:
• The program is fast.
• The program supports several audio formats.
Cons:
• It requires a fast internet connection.
---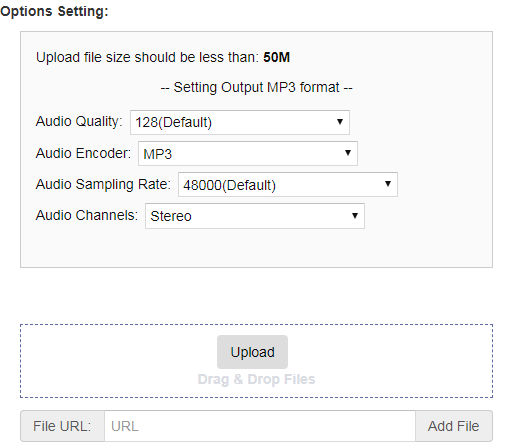 Bear file converter is an amazing online tool that can merge your mp3 files, ringtone, songs, and several music files into a large one with some few clicks.
Pros:
• This program is easy to use.
• This program supports several audio files.
Cons:
• This program supports several audio files.
---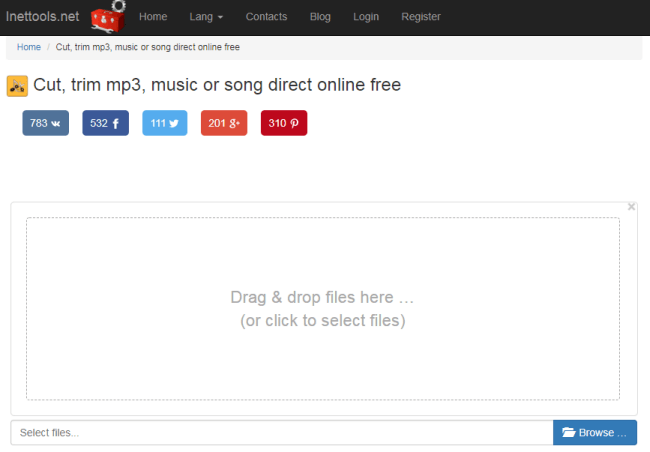 Inettools is a common yet functional online program that lets you perform an array of audio as well as video editing, and merging is definitely one of them. Yu can easily combine your favorite mp3 files with ease and within a very short time.
Pros:
• Offers a fast merging speed.
• Supports several audio formats.
• This is a simple and easy to use tool.
Cons:
• The "Download" icon is not easily noticeable.
---
Conclusion
Now, you've known how to merge MP3 files online or offline. Which method are you preferred?
In my opinion,
If you're looking for a tool, which can help you merge MP3 files, and edit MP3 or other media files, Filmora Video Editor could be the ideal solution due to its powerful functions and good performance in the digital life.
But,
if you only need to find a way to combine MP3 files only, online MP3 merger or Audacity freeware are also a nice option.
Finally...
...no matter what is your option, I hope this article has given you some useful suggestions. And if you have more effective ways in merging MP3 files, you're welcomed to leave a quick comment in the below section.