Are you a MySpace fans and do you often listen to Myspace music? Do you ever want to download and play Myspace music on iPad for enjoyment? If the answer is Yes, then this article is for you. It introduces the method to enhance your MySpace Music iPad experience:
Part 1: How to Download and Play MySpace Music to iPad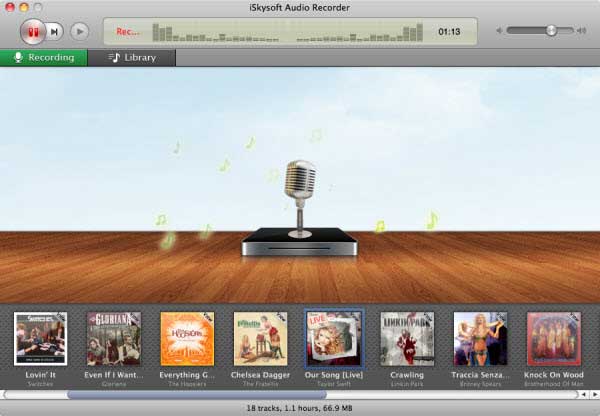 Download Myspace Music to MP3 by Recording
If you want to download Myspace music only, you can use iSkysoft Audio Recorder for Mac (or iSkysoft < Audio Recorder for Windows) to record the music. This music recorder can record any music and sound from Internet and your computer with the help of the virtual sound card. You can download Myspace music to MP3 with original quality.
You can download music from 500+ music sites.
You can record music and audio from any video sites.
It will automatically filter ads and split tracks for you.
You can export music to iTunes, burn to CD or make ringtones.
Part 2: How to play MySpace Music on iPad with App
Lots of music service centers including MySpace have launched apps to use their service on the new iPad. Music Romeo is such an iPad app to play Myspace Music on iPad. It lets users set their mood with music as happy or sad. Therefore, you can easily listen to music that is suitable for your current mood. Nice. If you come across a music video you love, you can love it simply clicking the Love button.
Note: Music Romeo is only available in US App store. Also it doesn't download the music videos even you have bookmarked on your new iPad. It requires an internet connection to enjoy Myspace music videos online. If you want to download and play MySpace Music on iPad offline, go to Part 1.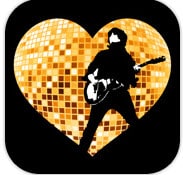 Part 3: Tips to Create an Effective MySpace Music Page
As an aspiring musician the first and the most important thing to do to promote your music online is to showcase your music and band on the internet. One of the best ways of self-promotion is creating your own MySpace Music Page.
How to create an effective MySpace Music Page?
Setting up a Musician profile on MySpace is pretty straightforward. Step one, start with the right type of account. MySpace offers two types of accounts. 'Personal' account and 'Musician' account. You will be able to share your music on MySpace with both accounts. However, if you want your fans to find you easily and also take advantage of all the features that MySpace offers to promote your music, you need to create a 'Musician' account. Step two, be prepared with all required information. Like any other account creation, MySpace requires you to share some important information about you and your band. When you sign-up you need to provide details like, artist name, genre, label type, email address, band bio, official website, cover image, etc. Next step, create and customize the look and feel of your page. As a musician you will have your unique style while composing music, but you might have some great musicians as inspiration. You can add blog, songs, graphics, videos, and photos to your page.
MySpace is a social networking website. The best way to promote your band and music is to engage with your audiences and fans. You can become friends with other bands and musicians on the website. This will greatly increase your visibility since your page will appear on their friend's list and vice versa. Now, show off your music skills, keep updating your page and most importantly keep in touch with your fans to make your MySpace Music Page popular.