The iPhone remains the top contender when it comes to smartphone features, performance, durability and all time bragging rights. Therefore, you would be forgiven for wanting to switch to the iPhone team. Anyone would want to say they own an iPhone but there are a few things that can stand in the way of that dream. In some cases, geographical location can keep you from getting the latest version of the iPhone, or at the very least only gain access to the latest version of this world famous gadget a little later than the rest of the world. But perhaps the biggest hindrance has to be price. It goes without saying that the iPhone can be a little bit more expensive than other smartphones, particularly Android smartphones that have appealed to the masses largely due to their subsidized price. If high prices are the only thing standing between you and your dreams of an iPhone, we are going to share with you a few tips on how to buy a cheap used iPhone. Sounds like a Plan? Good. Let's get started.
Part 1: All Tip on Where to Buy a Cheap Used iPhone
You're probably wondering where you can find a good quality used iPhone at a price you can afford. First of all, you should be aware that you are not the only one thinking of buying a refurbished iPhone. There is a huge market for these iPhone and therefore a lot of good quality retailers looking to cater to this market. The following are just some of the top retailers and how to find good quality refurbished iPhone at these stores.
1. eBay
This is probably the first place you'll look and as the world's best re-seller website, it is probably one of the few places you can have a wide selection of refurbished iPhone to choose from. On eBay, you can typically get up to one-year warranty on refurbished iPhone and you may even be able to get free delivery depending on the seller. But the wide selection of iPhone to choose from is the main reason why eBay should be your first choice.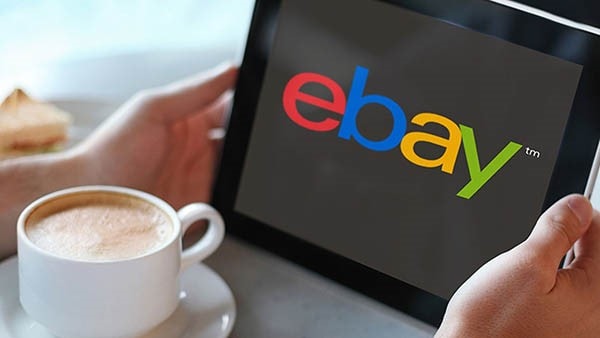 Buying in eBay is just as easy as if you bought from any other online site. But if this is your first time purchasing refurbished iPhone, here's how you should go about it.
Go to eBay.com on your computer or any other device. in the search bar type "refurbished iPhone (state the model)" to start a search. It might be more helpful if you click on the "shop by Category" drop down menu and select "Cell Phones and Accessories".
You should see a whole bunch of results to choose from. Go through a few, noting the description, specifications and also the person or company selling the device. When you're happy, choose to either "Place a Bid" or "Buy it Now".
2. Amazon
If eBay is your first choice, then Amazon should be your second. Arguably the world's largest online retailer, it makes sense that you may be able to find some refurbished iPhone on Amazon. Like eBay, Amazon offers a wide selection of iPhone to choose from most of which are in very good condition. The site's review program is an added advantage because it gives you a window into the seller's reputation. By seeing how others have rated products from a seller, you can make a more informed decision when purchasing the refurbished device.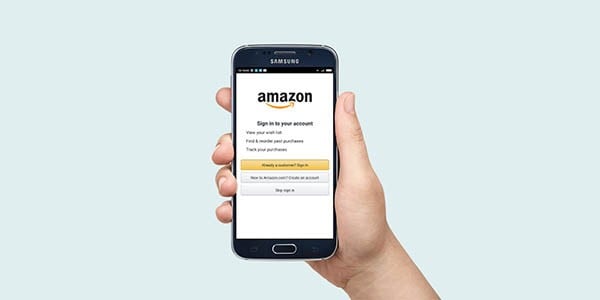 Just like on eBay, purchasing is very easy. Navigate to Amazon.com on your computer and then search for "refurbished iPhones". You can make the search easier by clicking on the drop down arrow next to "All" and choosing "Cell Phones & Accessories".
Look through the results to find the device that best suits your needs and proceed to buy it by clicking on "Add to Cart". You may even be lucky and have the device delivered to you in one day, if you are Prime member. Even if you are not, delivery doesn't take too long.
3. Gazelle
If you would rather deal with a site that specifically deals with used phones and accessories, then Gazelle is a great choice. Anyone who goes to this site has only one of two things in mind: to buy or to sell a phone. It is therefore one of the best sites in the world to find the perfect refurbished iPhone for you. It also has an advantage over eBay and Amazon in that the site fully focuses on buying and selling used Smartphones and other devices so vetting is a guarantee.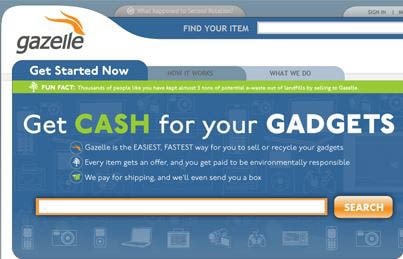 All you have to do to find the perfect phone on Gazelle is visit the site and then click on the "Buy" option. Select "iPhones" and then proceed to choose the one you want from the selection. We are not sure how they handle delivery of the device but they are a reputable site offering you the chance to buy and sell used devices.
4. Swappa.com
Like Gazelle, Swappa is a site that is also dedicated to the sale of used Smartphones. These two sites may not offer the same wide selection you will find on Amazon or eBay, but they are a great option and because they fully focus on just smartphones, you can find a really good deal here.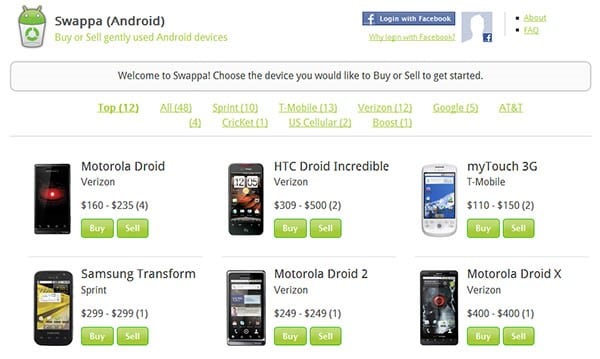 Swappa.com makes it very easy for you to find an iPhone, just search for the model you want or click on "iPhones" to take a look at the available ones. Just like Gazelle, it is also not clear how they deliver the purchase.
5. Craigslist
Popularly known as the place where everything is bought and sold, craigslist may be a great way to buy an iPhone as well. The only disclaimer is that in this way you will actually be buying the iPhone from a person so the usual safety measures should be taken into consideration. Again Craigslist has taken the liberty to categorize things for you to make it easy for you to find stuff. See if you can find "Cell phones" under the "For Sale" section. When you find it, call the seller to arrange for purchasing.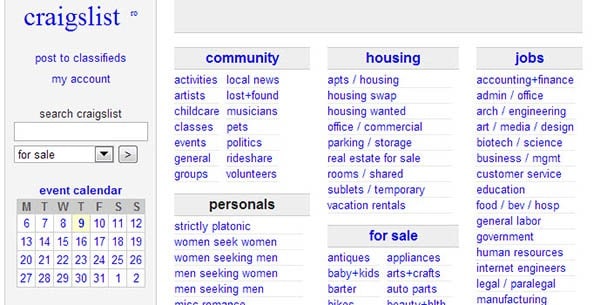 6. From an Individual
If you are fortunate enough to know someone who is looking to offload their old iPhone, you can ask them to sell it to you. To be safe, this should be someone you are well acquainted with. You should be sure that the device is legitimate and in good condition so the owner has to allow you to test the device before purchase.
There is an another advantage to buying a device form an individual. You will be better placed to run all of the necessary tests to make sure that the device is real. But we will reiterate again that you should only buy the device from someone you actually know. That way you will significantly reduce the risk that the device is fake or stolen.
Part 2: 15 Tip on How to Buy a Cheap Used iPhone in Good Condition
Buying a use iPhone is a process that is delicate and hence should be treated delicately. You have to check all aspects of the device to ensure that you are getting your Money's worth. It is also worth keeping in mind that there are very many fake iPhone out there and if you have made the decision to purchase a refurbished iPhone you must ne extra vigilant to ensure that you are getting the genuine product. To avoid missing a single check, we have put together a 15-point checklist to help you make the right decision. With our checklist, it is very unlikely that you could go wrong or purchase a device that is less than ideal. Let's get started with the very first thing you should look out for.
1. Does the iPhone you want to buy still look and feel new?
Does the iPhone you want to buy look new or is the body scratched, looks old or all the shine of a premium iPhone has faded away? The look of the iPhone is the very first thing you should look at before you buy an iPhone. Keep in mind that this device will be with you everywhere you go and you want to make a lasting impression on others.
So make sure that the iPhone you buy is as shiny s a new one or if there are any scratches, they shouldn't be too many.
2. Ensure that the iPhone is not fake.
If the iPhone looks shiny enough the next thing you want to do is make sure that the iPhone is not fake. Like we said before, many of the iPhone's being sold in the market are fake and you want to take the necessary measures to ensure that the phone you are purchasing is not fake. There are several ways to check whether the iPhone is fake or not. Once of them is to check the Operating system. If it doesn't resemble iOS in any way, do not buy that device. You can also check the weight of the device. Apple will always display the specified weight of any device on their site.
>> Get More Details about How to Check If Your iPhone is Not a Fake One
3. Verify the IMEI or the MEID number.
Every cell phone has a unique serial number which identifies it. Checking the IMEI number is a great way to check if the device is stolen. A device with a locked IMEI number should raise suspicion. The good thing is that it is quite easy to check the IMEI umber on any phone. Do this by going to Settings > General > About and you should find it there. You can also dial *#06# and the number will appear on the screen. You can verify the number on one of the many sites online that offer the service.
All you have to do to find the perfect phone on Gazelle is visit the site and then click on the "Buy" option. Select "iPhones" and then proceed to choose the one you want from the selection. We are not sure how they handle delivery of the device but they are a reputable site offering you the chance to buy and sell used devices.
4. Take IMEI verification a step further.
So you have found the IMEI number, now what? You can verify the identity of the device and ensure that it is not stolen by making use of the Apple Activation Lock Status Tool and enter the IMEI number of the iPhone. The tool will tell you the status of the device.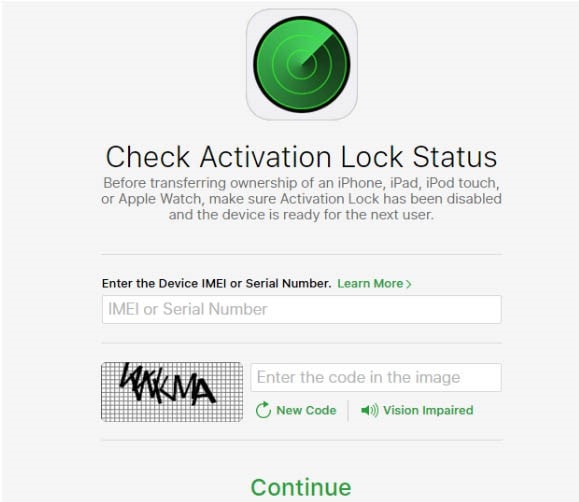 5. Make sure that the device is not water damaged.
It doesn't matter if you are buying the iPhone with a warranty or a new one. Water damage is never covered on the warranty so ensure that the device you are about to purchase is not water damaged. The iPhone 6s and iPhone 6s plus come with a Liquid Contact Indicator. This indicator will turn red as soon as it comes in contact with any liquid. Check the Liquid Contact Indicator's color to ensure you are not buying a water damaged device.

6. Test the camera's functionality.
We are certain you don't want to purchase an iPhone that can't be used to take photos and videos. It is therefore a good idea to make sure that the camera works. You can do this by simply testing the camera by using it. Ensure that the images taken are of good quality and also take multiple videos to ensure the device is in good working order.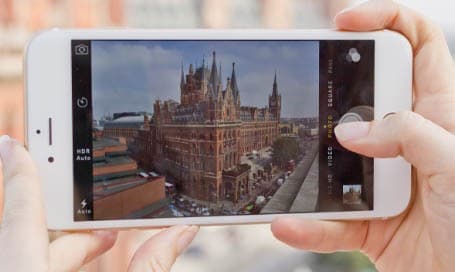 7. Check the device's battery life.
Another aspect of the device that should be top of your list is the battery life. A new device will typically give you at least a day and a half of battery life with normal usage. One way to easily check the device's battery life is to run most of the features on the iPhone simultaneously. Set the brightness to maximum and turn on the Wi-Fi and Bluetooth and watch how the battery handles the strain. If the device gets hot or the battery drains too fast, it may not be right for you.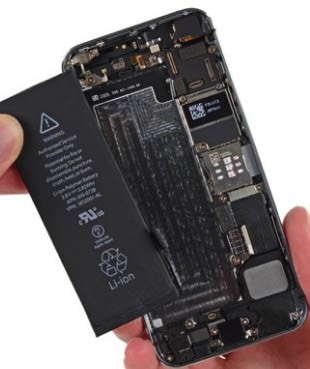 8. Test bluetooth, Wi-Fi and GPS.
Unless you want a lot of problems after you buy the device, you may want to check its Wi-Fi connectivity, that Data transfer via Bluetooth is possible and make sure that the GPS is working correctly. The device will be rendered useless if these don't work correctly.
9. Check the headphone and charging ports.
Now that we are checking the device's hardware, it is important to check the headphone and charging ports. There is an easy way to test this. Put the phone in charging and the device should start charging immediately. If there is a slight delay, there is probably something wrong with the charging port. The same applies to the headphone. Simply connect the headphones and the music should start playing immediately, if not something's wrong with the headphone jack.

10. Check the buttons.
It is very likely that so far as you have been going through this list, you have pressed the Home, power and volume buttons numerous times. But they are worth a second test. Take the time to test each button individually, feel the softness of the button. All of these buttons should work softly. It shouldn't be hard to press the button and get the desired outcome. They shouldn't be loose however. Loose buttons indicate that they must have been replaced at some point or that they may be damaged.
11. Check the speaker.
It may not be very easy to test the speakers in the device you want to buy since there may not be any music on it. But don't skip this step. The speaker on the iPhone is an important part of the device so find a way to check the speakers makes sure that they are working correctly. Once simple way to make sure that the speakers are working correctly is to make a call and then put it on speaker to check the quality of the speakers.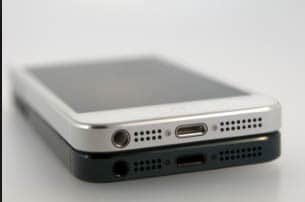 12. Check touch ID and 3D touch feature.
It is absolutely essential that the Touch ID feature for the device works correctly. After all, Touch ID is a feature that is designed to ensure the security of the device when you are not near. It is equally as important to make sure that the 3D touch on any iPhone 6s or 6s plus you are planning in buying is working very well. The 3D touch feature is vastly different from the Touch ID feature in that it helps you use different features with soft and hard presses. Familiarize yourself with how Touch ID works so that you can easily test the device when the time comes.
13. Check the display for dead pixels.
You don't want to purchase a device whose screen doesn't work very well. It is therefore important to check that the screen is intact and that there aren't any dead pixels on the screen. One of the easiest ways to do this is to make use of the dead pixel tool.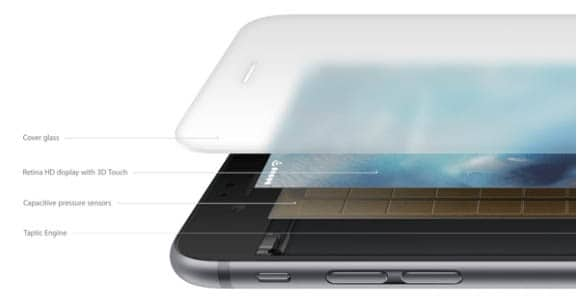 14. Ensure that you are buying the right phone for your carrier.
This is super important, probably even more important than most of the others we've seen on this list. There are two types of phones; CDMA and GSM. So when buying the iPhone, make sure that the one you are buying can work on your network. CDMA phones will work on CDMA networks like Verizon and Sprint. GSM phones will solely work on GSM networks such as AT&T and T-Mobile.
To cut the story short, here's what you should look for depending on the carrier you use. For AT&T users should buy the iPhone 6s A1633 or the iPhone 6S Plus A1634. T-Mobile, Sprint and Verizon users should look for the iPhone 6S A1688 or the iPhone 6S plus A1687.
15. Make sure all accessories are in the box.
Finally, if everything checks out and you are ready to purchase the iPhone, you need to check that the box contains everything your iPhone is going to need. The box should contain Apple USB Cable, a Lightning Connector, the Apple Ear pods, an AC Adaptor for charging, a SIM eject tool, the User manual and a few Apple Logo stickers. You should be able to get these in good condition if the device's previous owner took good care of the device.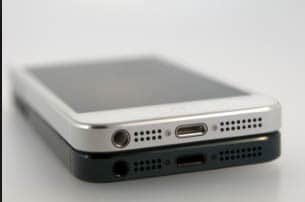 Download iSkysoft Phone Transfer to Transfer, Backup and Restore Phone Data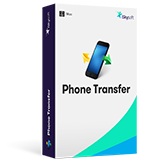 iSkysoft Phone Transfer - Cross Platform Transfer, Risk-free and Without Losing Quality
All you have to do is connect the devices to the computer and in one click transfer the files.
You can use it to transfer contacts, photos, videos and music between different devices.
It is also very useful tool when it comes to backing up and even restoring the data on your device.
If you have an iCloud or iTunes backup, you can easily transfer the data from your backup files to the device.