Getting the best Christmas ringtones for FREE is not an easy task, but that doesn't mean it's impossible, right? There are a variety of great websites available online that provide easy downloads for any devices that you may own, so that you can access a huge inventory of holiday ringtones without any cost. We have put together a list of the best websites with free Christmas ringtone downloads and offer unique features, so make sure you check these names out!
Part 1. Top 10 Sites to Get Free Ringtones for Christmas.
1. Myxer.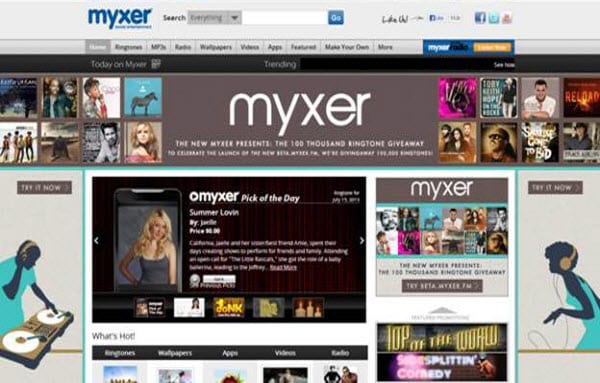 Myxer is a place which makes it incredibly easy to find the ringtone that you're looking for. There are multiple ways of searching and browsing through the content on this website and you can simply type in a keyword and hit search to generate a list of categories to browse through. You can also view popular ringtones and check out the featured content and apart from that, you can customize any ringtone you find on Myxer to fade out, fade in, start at a certain point or play at a certain volume. You can use Myxer to create your own ringtones too, but not all ringtones on Myxer are free for downloads so make sure you pay attention to the price. You can also download the Myxer app and get all the ringtones directly on your device!
2. Audiko.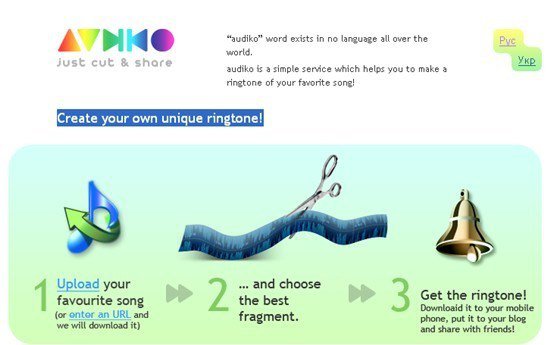 This one is a very simple service that lets you create your own ringtones from your favorite songs and download all the newest free ringtones from the internet as well! You don't need to do much to start right away, simply access the website and get the Christmas ball rolling!
3. iPhone Ringtones.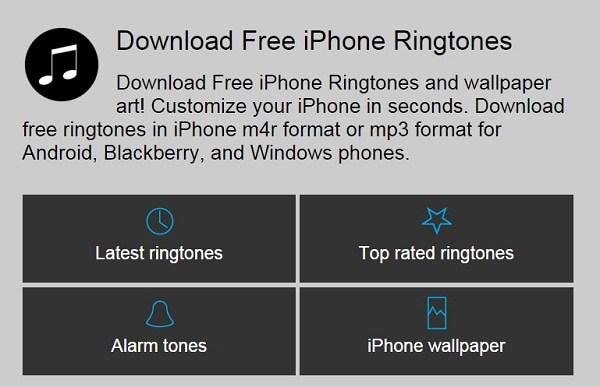 This is a website that acts as a savior for all iPhone users. It offers all your favorite iPhone goodies for absolutely free, and you can practically find anything you're looking for in here.
4. Free Ringtones.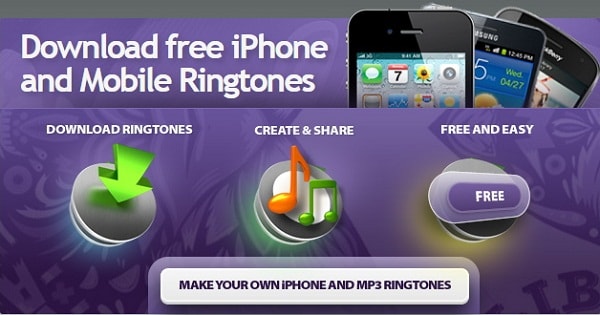 Another popular name in the ringtone category, Free Ringtones also offers great download for your iPhone, including free ringtones that will keep you merry this Christmas season.
5. Outer Space Ringtones.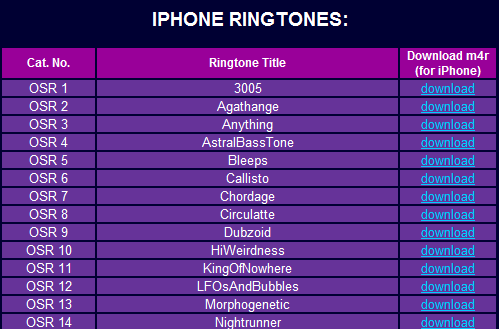 When you are talking about the best websites, Outer Space Ringtones is sure to make the cut. This is another famous platform to cater to all your ringing needs during these holidays. You can simply access the website and start downloading free ringtone file to your device!
6. RingtoneFeeder.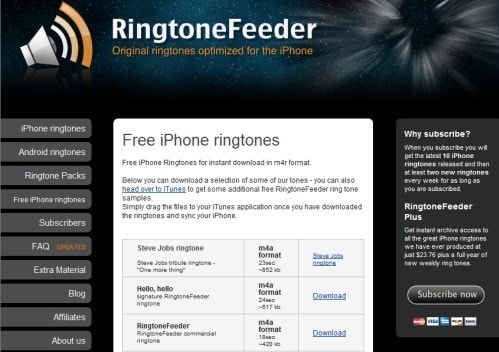 If you are looking for both free and paid versions of ringtones, this one is a great place for you! Ringtone feeder has an inventory of thousands of ringtone files that iPhone users can access free of cost, along with categories that are paid as well. No matter how rare a file you're looking for, Ringtone Feeder will possibly have you covered.
7. Zedge.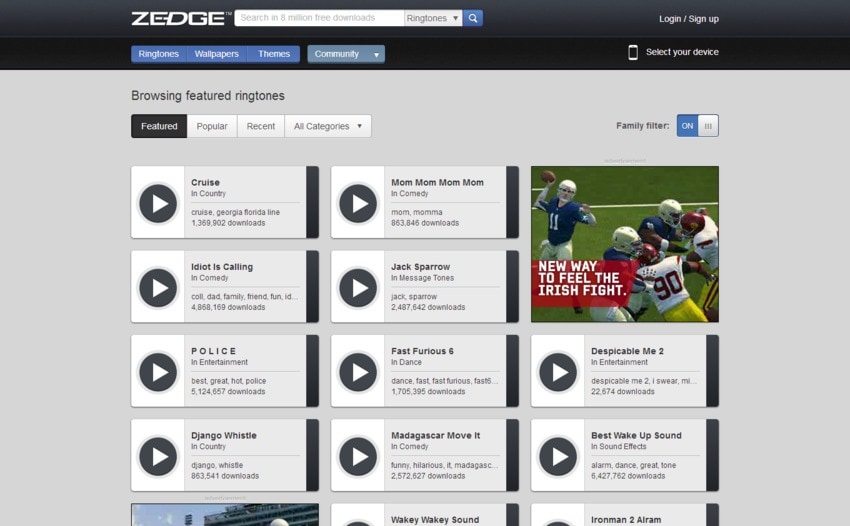 Zedge is a website that is powered by the user community who are responsible for making and uploading all the files. You can access these files through the website and find the ones you are looking for.
8. Mobile9.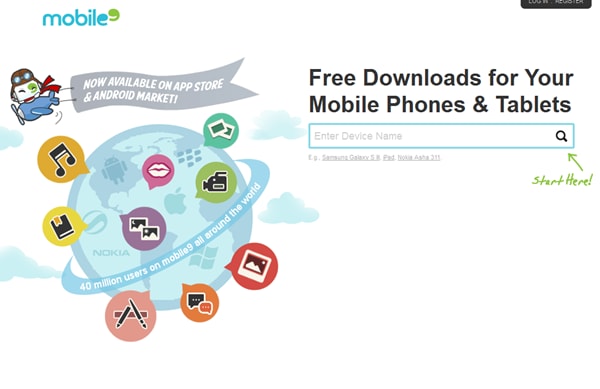 This website is another community powered website where all the goodies are available for free. You can access a wide range of wallpapers, themes, screensavers, ringtones, games, software, logos and videos on Mobile9 easily from the inventory of over 100,000 files.
9. TonesAll.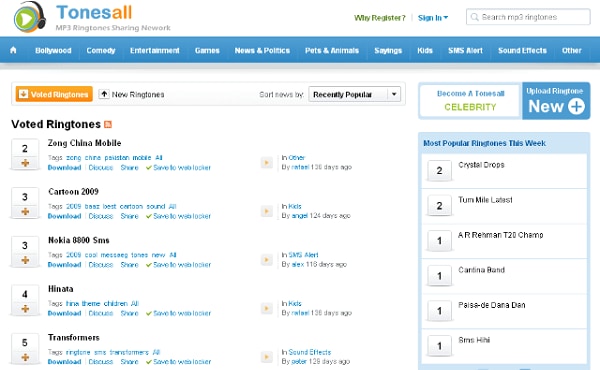 This website is a ringtone sharing community where all the audio files and content are licensed under the Creative Commons Public Domain. The website offers ringtones and other kinds of content for a wide range of devices, including, Motorola, Nokia, Samsung, Blackberry and iPhone.
10. MadRingtones.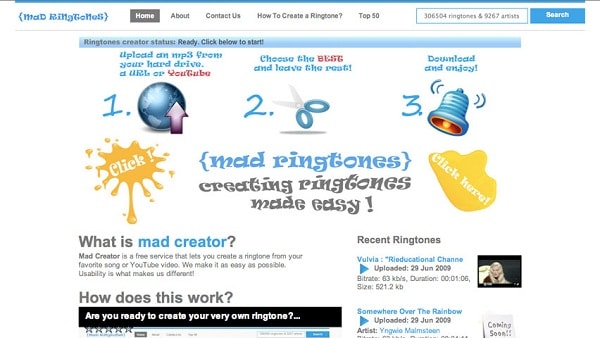 MadRingyoens is an online creator for ringtones, and you can use this website to personalize any audio file you need in three simple clicks. There are over 300,000 ringtones available for free downloads as well, so make sure you check them out too.
Part 2. How to Download Christmas Free Ringtones
iSkysoft Audio Recorder for Mac lets you record music online with no loss in terms of quality that you can enjoy anywhere and everywhere. You can enjoy access to more than 500 websites that allow music streaming and then record away! Record unlimited music from platforms like Sound Cloud, Xbox Music, MySpace, Rhapsody, The Sixty One, GUBA, iTunes, BBC Radio Audio, XM Radio Online, Sirius Radio, XM Radio Online and countless more! What's best is that it's all only a click away.
Another great thing is that you can create your very own ringtones from music recorded from streaming websites, and Radio stations! What more could you ask you for? It's like Santa started with the presents early this year, so it'd be wise not to wait too long. Record high quality music on the go and customize them to create your favorite holiday ringtones.