Apple music stream now comes with every ios 8.4 or later and OS X devices with iTune12.2. User can now stream music rather purchase as well as enjoy offline. All you have to pay for the subscription fee after a trail period of three months, and you can have access to 30-million song library.
Membership Price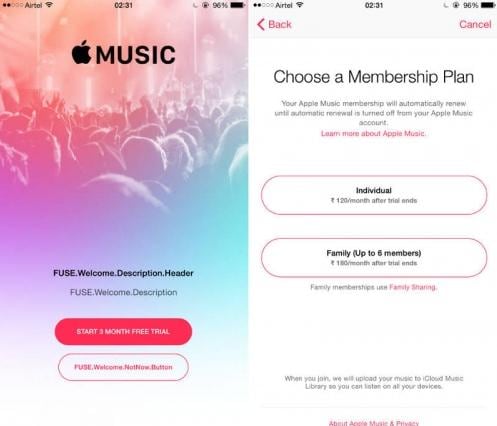 Whether you are an individual or a part of group/family Apple music has membership which suits you better. Currently it is offering $9.99/month for individual with following facilities:
• Full access to apple music library.
• Expert recommendations according to your profile and music choices.
• Unlimited to skips on radio station Beat1 24/7 station for people who, live and breathe music.
On the other side, there is another membership available for family/group. Up to six people can enjoy unlimited access to music stream store plus all above described features included in individual membership package. All you have to setup iCloud and call up your members to join. One credit card is linked to membership suitable where there are kids in family who do not own their own credit-card.
How to Subscribe Apple Music
Signing for your apple music is effortless process. Here are some basic requirements.
• A compatible device including apple iPod, iPad, Watch, PC, Mac, iPhone.
• An Apple ID.
• "iCloud family sharing enabled " (for family or group membership feature).
You can subscribe Apple music by following steps.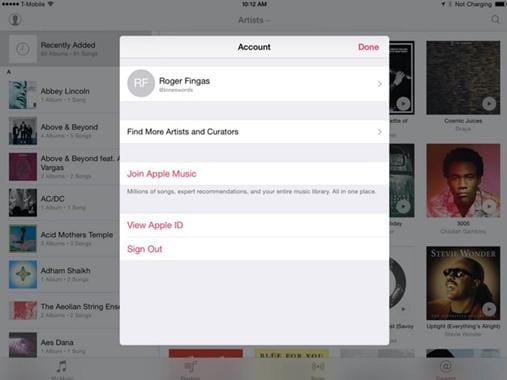 Step 1. Upgrade iOS
First and foremost step is upgrading your Iphone to ios 8 or later. Once you revise your device OS you will notice that the color of Music is changes to rainbow from previous one.
The opening in creating an account involves launching the Music app in iOS 8.4. At the top left corner of the screen is the Account button after tapping it fetches a screen with a "Join Apple Music" choice. In the same window, users should pick the name, pet name, and profile photo that will appear together with playlists and Connect comments.
When you have decided to join Apple Music following screen will pop up with option to start a free trial of three months or start subscription.
Service is free for first three months but you must setup membership when the trial period ends. Two type of memberships are offered and details are as follows: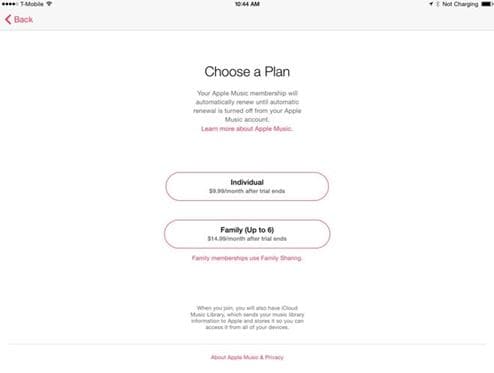 Step 2. Choose Membership
Choose one on the available membership plan.
As a member you can have whole Apple music store to your Iphone, Ipad, Ipod and amazing part of it is you can sync to your Apple watch.
For a person to choose family/group membership he or she must first need to create iCloud with following steps:
1. Start family group
2.Join a family group
3.Start sharing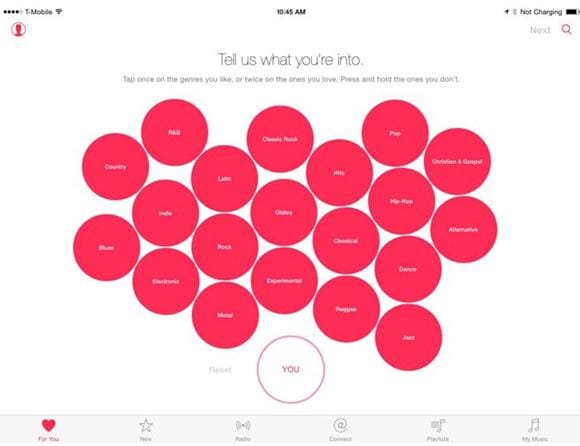 Step 3. Tap "for you button" for Recommendations
From next you are ready to explore new horizon of Apple music with vast range of,playlists,artists and millions of songs. But it is advisable to tap button "for you" with recommendations offered by apple music.
---
Features for Music Stream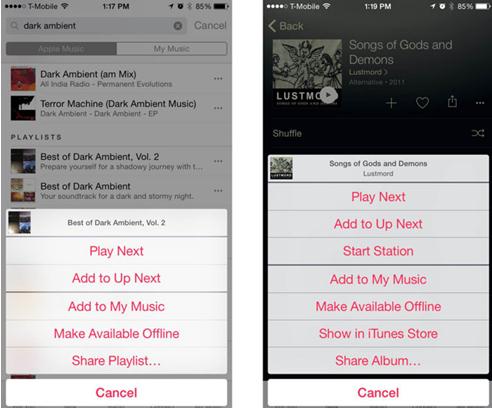 1. Offline music
Like spotify and other streaming services now Apple music stream make songs available offline when the internet connection is defective. But these songs will remain available until your subscription period is valid.
First thing to get benefit from this service is to turn on iCloud music library from the music section if iOS settings setup.
Things are very simple while listening to any song or playlist there are three dots(eclipse) showing in front of them tapping them would pop up another splashing window with a list of option. You can select a choice "Make available Offline".
2. Get updated regarding your favorite music artist
Connect is like social blog where all musician post their thoughts about vedeos,any inspiration and latest upcoming music you can here directly comment and like your favorite artist so there is direct contact between you and them. You can play back previous recorded shows hosted on Beats 1 by DJs Zane Lowe, Julie Adenuga and Ebro Darden.Moreover; you can share these videos and information while using social media like facebook, twitter and Google+.
3. Beats 1 Radio
Beats 1, is actually a 24-hour radio station aired by live DJs, with music, interviews, demands, and special celebrity shows. It is aired on over 100 countries. With ads in free trial without subscription.
4. Managed playlist and recommendations
Recommendation engine with its masterpiece algorithm resides in "for you" section. By keeping records of your recent purchases and played songs it will suggest you more choices according to your taste.
5. Add Music TO Your Own Library
Managing million of song in Apple music store could be a difficult task? Solution is by making a Library build by yourself which can easily manage. Procedure is very easy, next to every album, song and play-list you will see a more icon (three dots) which reveals an Add to My Music option.
The chosen track, album or play-list then shows up in My Music section of the app (and under Play-lists in the case of play-lists), where you can get at it more handily. Predictably enough, the same more icons lets you delete music from your own private library if you like to trim your album.
To conclude, apple has brought all in one service in the form of apply music stream, with powerful features and their widespread use many music lovers are significantly enjoying and fulfilling their musical needs. Moreover, pricing can be compared to shopify where a family member is added with additional three to four dollars except annual fees but apple is offering just one time subscription with 6 family members can share one time purchase of play-lists and songs.