"Is there any way for me to convert VHS to DVD?" VHS tapes already dead,so many of us would like to save VHS tapes to DVD movies for storage or better playing. Transferring video from VHS to DVD is not easy. You can use a set-top DVD recorder to convert VHS to DVD, but this way do not come with any editing feature and it costs big money. So here we will share the easiest way on how to transfer VHS to computer, edit it and burn to DVD on your Mac.
Part 1: How to Burn VHS to DVD on Mac (OS X macOS Sierra included)
A VHS to DVD converter for Mac (macOS Sierra) is required to burn digitized VHS files to DVD. Here iSkysoft DVD Creator for Mac is highly recommended. It's an easy-to-use software that allows you to easily burn your video footage onto your DVDs, providing all basic video editing tools to enhanve your VHS footage. The process is fairly simple.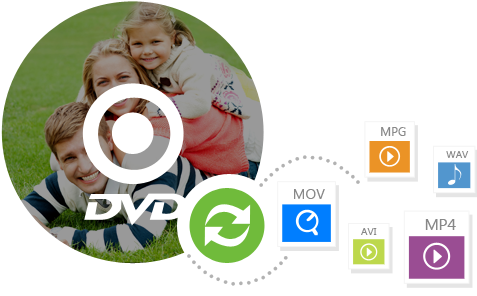 Steps to Burn VHS to DVD on Mac 10.12
Step 1
Import transferred VHS files
Download and install the program on your Mac. You should see the program's interface once it is up and running. Import the video footage that you would like to burn using the program. This is simply done by dragging the video footage from the folder you stored them in directly into the program. If the files were split, you could also choose to combine them at this point in time.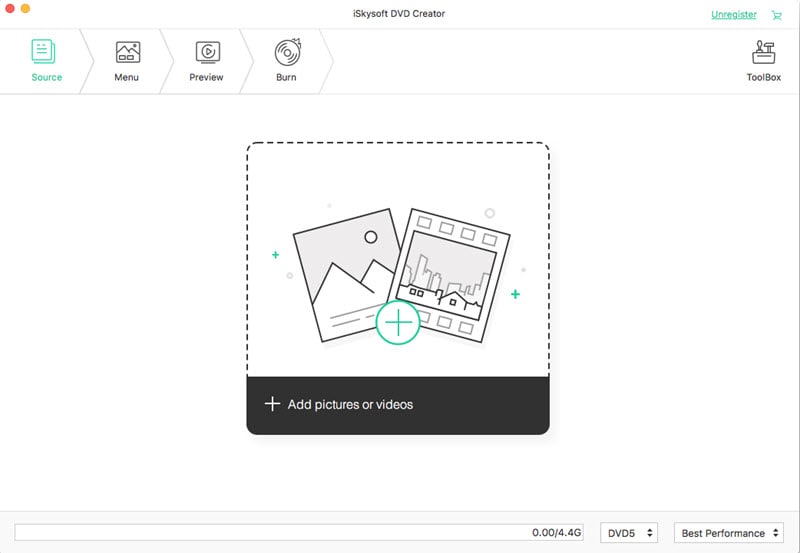 Note: 1. Highlight a file and click" Edit" to open editing window, in which you can crop, trim, adjust effects, add watermarks and rotate them. 2. You can easily rearrange added VHS files by dragging and dropping, or through up/down buttons on top.
Step 2
Make good-looking DVD menu
By default, a DVD menu will be added to your VHS DVD movie. Of course, you can either disable it by selecting No Menu at the end of list, or edit it with titles and background music.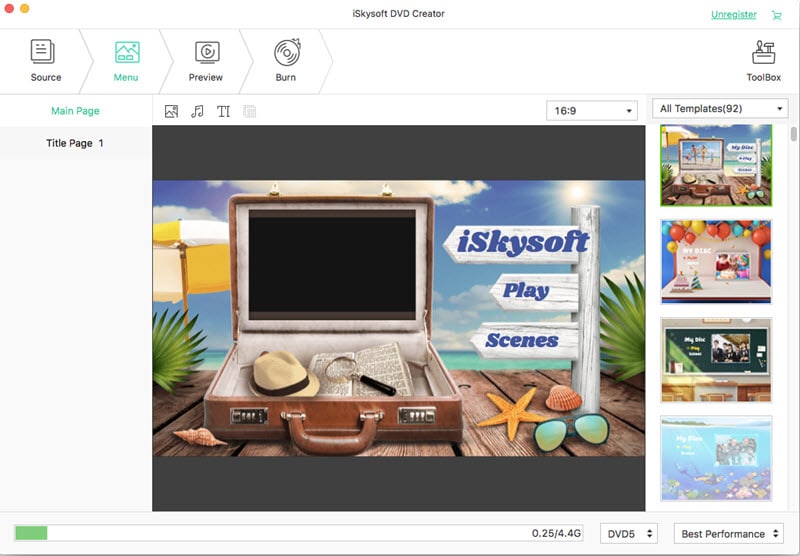 Step 3
Start to convert VHS to DVD
Besides burning VHS to DVD disc, DVD Creator provides a number of output formats when it comes to burning your VHS footage. These are ISO file,. dvdmedia file and DVD folder, which are convenient to play on Mac and to backup VHS footage. Here, you should choose the first option when burning to your DVD disc. Start the burning process and let the program run its course. Once it has finished, you will now have your VHS-DVD video footage.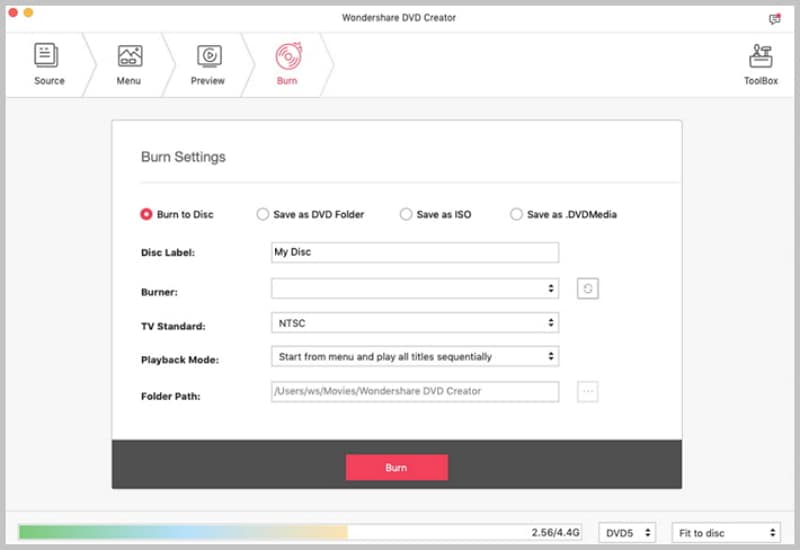 Part 2: Transferring VHS Tape to Digital Video File
Steps to Transfer VHS Tape to Digital Video File
Step 1: Setting up your transfer station
The first step will involve converting your tape's analog signal to its digital equivalent which iMovie will be able to use. To do so, you will need a video deck, digitizing hardware and probably an extra hard drive. The video deck could be a VCR or camcorder which can play all your tapes. If yours is too old, then you should consider buying a new one. If possible, you should choose a VCR which has S-Video output, as this produces a sharper image.
For digitizing hardware, you will need an analog-DV converter box (such as EasyCAP DC60) or a miniDV camcorder which serve to convert the VCR's analog signal to digital data. Also consider buying an extra hard drive as you will need approximately 12GB for an hour's worth of imported footage.
Step 2: Making the Connection
To transfer the video footage to your Mac, you will probably need one of the two digitizing hardware devices mentioned above. Setting up your transfer station will involve connecting your VCR output A/S to digitizing hardware or camcorder's video input. Lastly connect the digitizing hardware's jack to its equivalent on your Mac. After all these have been connected, start both devices and use iMovie to import your old footage to your hard drive.