Part 1. Best WMV to DVD Converter for Mac (EL Capitan) and Windows
Each owner of a Mac knows how hard it is to create a DVD with your videos using the apps from your OS. However, by using the iSkysoft DVD Creator for Mac all your problems are completely forgotten and now you can let your creativity run free as you can easily input videos, create menus and burn videos to DVD using the same application. Aside from this function, the DVD Creator for Mac also allows you to create photo slideshows as well as preview your DVD before you actually start the burning process, which is really useful. Just take below 3 steps to burn WMV to DVD: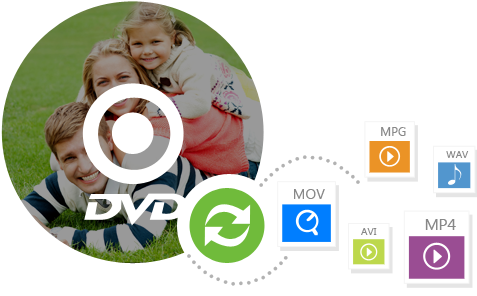 How to Burn WMV Videos to DVD on Mac OS X (EL Capitan included)
Step 1
Import WMV Videos to DVD Creator Mac OS X
Drag the WMV files to the program, or click the 

 button to add the WMV videos. If you several WMV files( WMV 001, WMV 002 …) that you want to merge into one, or you have a movie in two half WMV files, you can drag one of the WMV video thumbnail(s) to the other to merge them.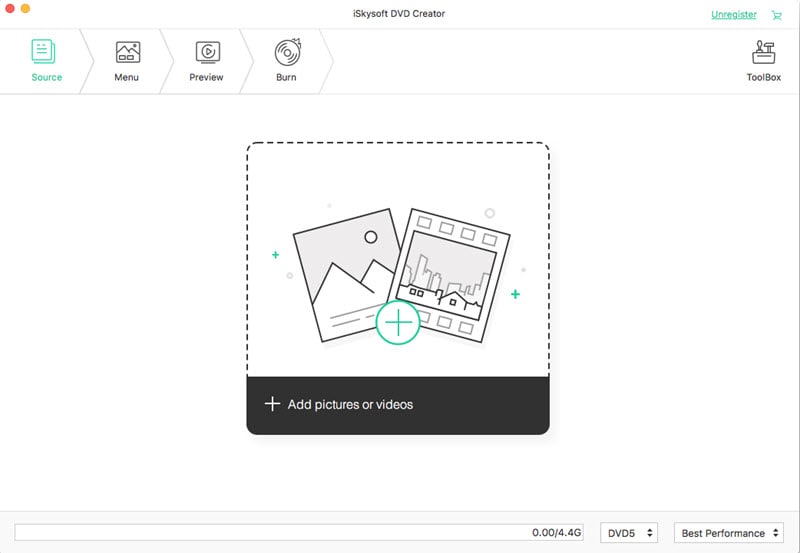 Step 2
Edit the WMV files (Optional)
Then, you can edit the videos by cropping, trimming or changing the effects. You can also add your personalized DVD menu to your video files, add the text and background music.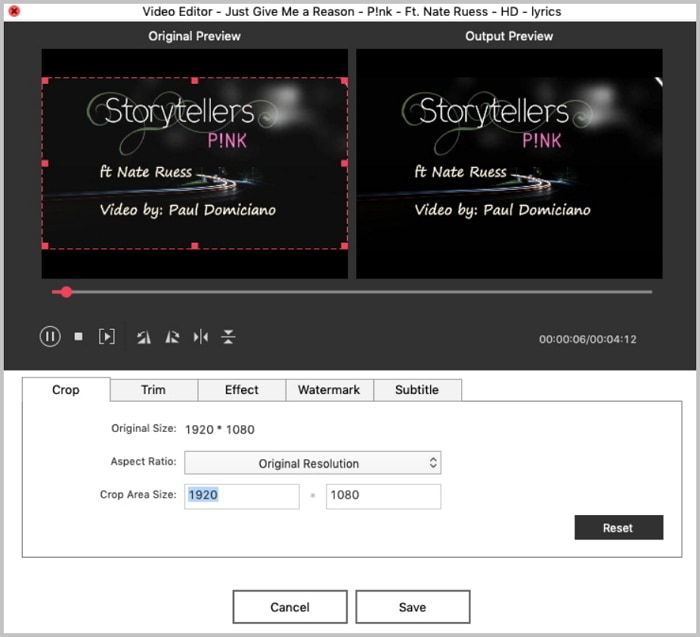 Step 3
Start WMV to DVD Conversion on Mac
Hit the 

 button and start to burn WMV to DVD. The burning process might take a while depending on the size of the WMV files. Just let this WMV to DVD burner handle the rest for you.
When the burning process is done, you can send your latest videos to your family, or enjoy downloaded WMV movies anywhere you like: On the DVD player in your kids room. On your portable DVD player. On the road in your car DVD player.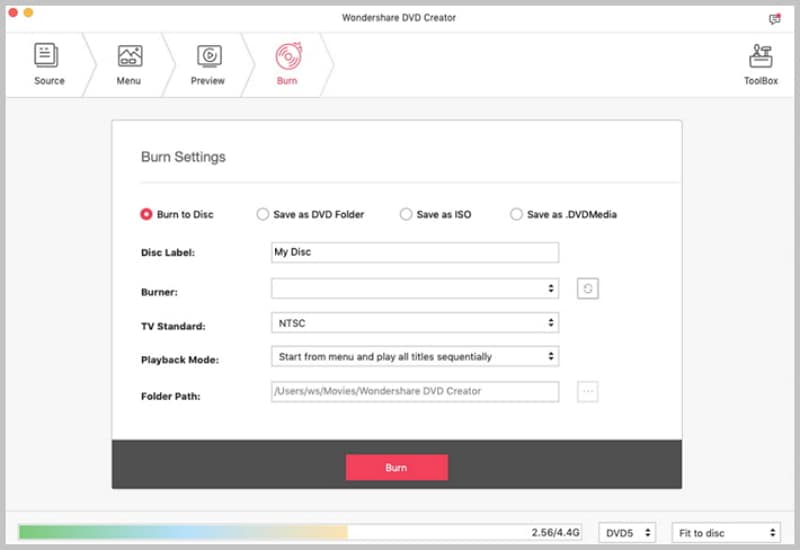 How to Burn WMV Videos to DVD on Windows
To convert WMV to DVD on Windows, iSkysoft DVD Creator for Windows version can perform this task quite efficiently. The conversion process is extremely efficient and users can expect to spend very little time for converting WMV to DVD format on Windows. This Windows DVD Creator comes with DVD templates which help in giving nice personalized touches to the DVD by selecting one according to the theme of the content on the disc.
Step 1
Load WMV Files to DVD Creator Windows
When finish installing the program on your PC, run the program and go to the main interface. Click the "File" menu and select "Add Files" to load the WMV files to this Windows DVD creator.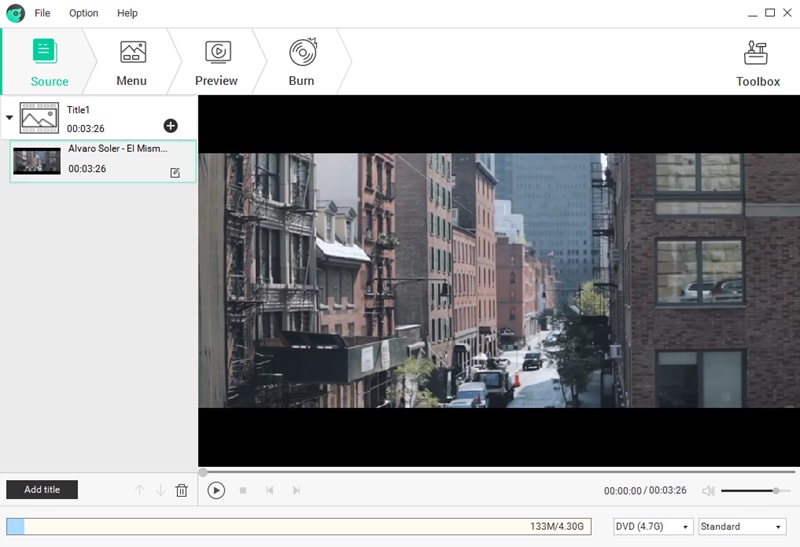 Step 2
Select Settings for Your DVD
Mouse over the "Menu Template", double click any menu to set it as your DVD menu. At the bottom toolbar of the main window, select D5/D9 disc you would like to burn and select the Aspect Ratio you need.
Step 3
Start Converting WMV to DVD on Windows
After confirming every settings, click the "Preview" button to view the DVD effect. And then, click the "Burn" button to set a DVD name and choose a location. Last, click the "Start" button to start the conversion.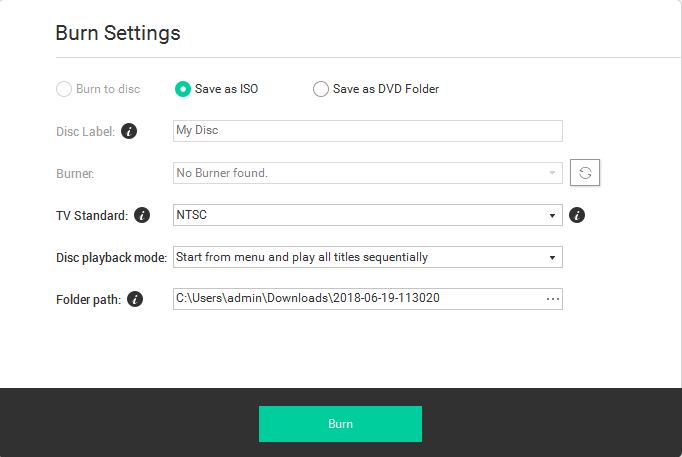 Part 2. Free WMV to DVD converter online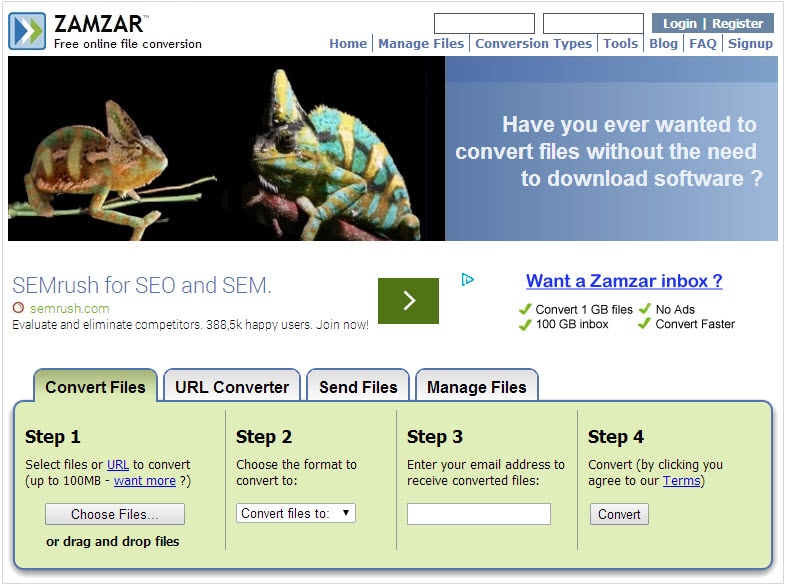 An online converter that provides you with complete support for just about any type of format, Zamzar can also be used as a WMV to DVD format converter. In order to convert a file you just need to click the Choose Files button, select the file you want to convert, then choose the output format, enter your mail address where you want to receive you converted files then Press the Convert button. Now you can easily forget about Zamzar and get back to your workflow, as you will receive a mail with the converted files upon completion.
Pros: Zamzar brings complete support for a plethora of video formats.
Cons: You can't upload files larger than 100 MB, you need to pay a monthly subscription if you want to convert larger files.
This website is mainly specialized in performing cross-format conversions between office formats, but it does bring complete support for videos as well, so you can easily convert WMV to DVD if you want without a problem. You can choose to upload a video or grab one from the Internet which can easily be downloaded to DVD after that. The websites provides drag and drop support so working with it is very easy and rewarding to say the least.
Pros: Easy to use interface and fast processing.
Cons: Won't grab some URLs and the drag and drop function stops working at times.
Part 3. Knowledge Extension
Burning videos to portable media such as the DVD is not that hard to do, as long as you have the necessary tools to do it. With the help of DVD Creator for Mac you can easily perform this process without any problem, although if you want to achieve that perfect DVD burn you do need to follow a few simple tips that we are going to share with you.
First of all, the input file quality needs to be HD if you want your DVD video to have a high quality as well. DVD Creator for Mac keeps the video quality intact while converting a video, but no application can improve the quality of the original video, that's why you need to take extra care when  choosing the file you want to burn.
Always create an interesting menu and think outside the box. Remember that the DVD is fully created by you, so you have complete control over the way your DVD will look in the end. Add menus, titles and other things you need to the DVD, they will surely make it look like it's custom made by you.
Always remember to check a preview for the video before downloading it, as this will help you track any problems that might occur. Don't be afraid to get back to the drawing board several times, as creating a powerful and unique DVD does take a lot of time.
Remember to modify the TV standard to the one that's supported in your area. It can be NTSC and PAL, but always remember to check that your DVD player is compatible with your output TV standard, otherwise your DVD won't work.
Burn your DVD at a slower speed in order to ensure the durability of your disk. Yes, this might take a little more time, but in the end if you want a durable video DVD then a slower speed is surely the best way to go.
Part 4. Nice free DVD menu templates
Your DVD might look amazing after you customize it a little bit, but the best way to place your personal touch into a DVD project is surely by using a DVD template. You can find a lot of them on the Internet, and the best ones are surely available at .
All the templates that are available in that webpage are specifically tailored for certain categories, which span from holidays to cartoons, scenery, lifestyle, technology and others. Once you download such a template it's really easy to integrate it into your project. After that, you will surely enjoy the amazing templates that you were able to integrate into your projects. By using such a template your DVD will really stand out of the crowd, something that is really important when you create such a disk, especially if you plan on handing it to your friends.