A large number of people usually erase photos from iPhone due to free up some space on their iphones as pictures occupy a lot of space. Around 750 photos on your iPhone will take up as much as 1.7GB space and hence it is advisable to regularly erase pictures from iPhone. However, when deleting these photos, it is important to ensure that you follow the right way of deleting photos permanently as it is possible for a third party to recover deleted photos from your iPhone using a software known as dr.fone (Mac) - Data Eraser (IS) (or dr.fone - Data Eraser (IS)). Below are some right ways on how to erase pictures from iPhone including deleted photos.
How to Erase Photos from iPhone Including Deleted Photos
Deleting photos from an iPhone by simply opening the album where the pictures are found and tapping on the "select" option which will allow you to select the pictures to delete one by one and then tapping on the dustbin does not completely delete the photos from your iPhone. iPhones running on iOS 9 move such deleted pictures to a folder called "Recently Deleted" meaning that they do not go away completely. Even if you were to delete them by selecting them and tapping on "Delete" there would still be a way of recovering them using the "Recover" option.
If you wish to delete photos found in your iPhone permanently you ought to use dr.fone (Mac) - Data Eraser (IS) (or dr.fone - Data Eraser (IS)). This is a program that was developed to help erase photos from iPhone in a secure and permanent way that not even the use of data recovery tool can recover any of photos from your iPhone.
dr.fone - Data Eraser (IS) have several great features. It is able to permanently erase your iPhone thereby protecting your own personal privacy. It also removes deleted files from your iPhone permanently making them unrecoverable. It helps in cleaning junk files and speeds up the performance of iDevices. It not only supports videos and pictures but also protects messages, call logs, contacts, browsing history, deleted data etc. it also comes with a photo compressor feature that enables one to create a back up on their computers and compressing the left copies on your iPhone thereby saving you adequate space.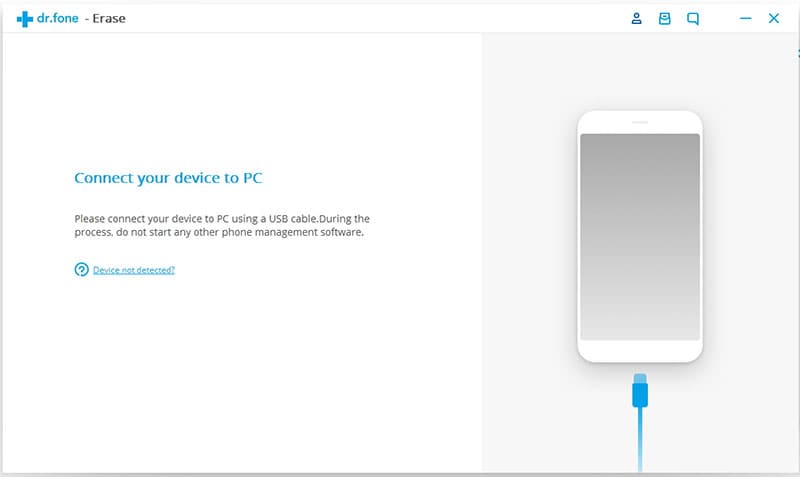 How to Use "Erase Private Data" Mode to Erase iPhone Photos
If you wish to erase iPhone photos from your device you can use the "Erase Private Data" mode to do it easily. Below are the steps that you should follow.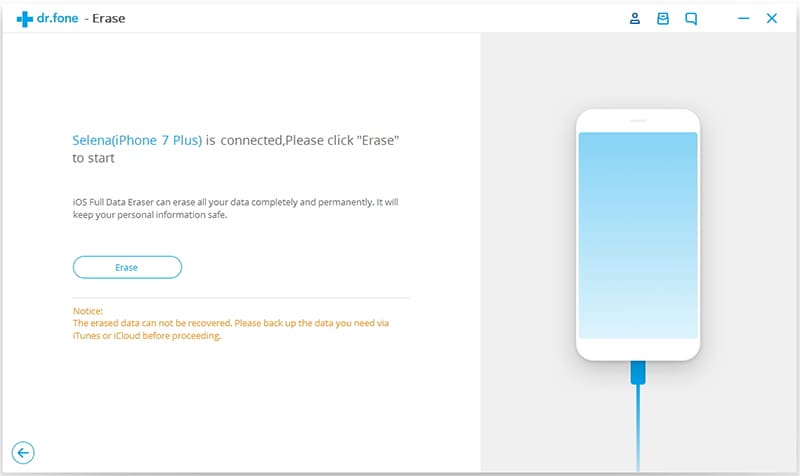 Step 1: Install and run the program
Install the dr.fone - Data Eraser (IS) software on your PC and connect the iPhone to it using a USB cable.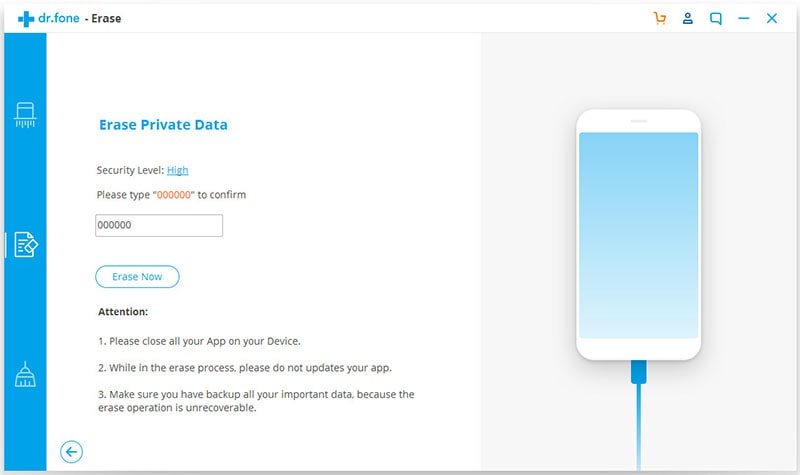 Step 2: Choose the data erasing mode
On the software interface's left side you will see many options. Here you can click on "Erase Private Data" then proceed to click on "Start" to scan your private data.
Steps on How to Use "Erase Deleted Data" Mode to Erase iPhone Photos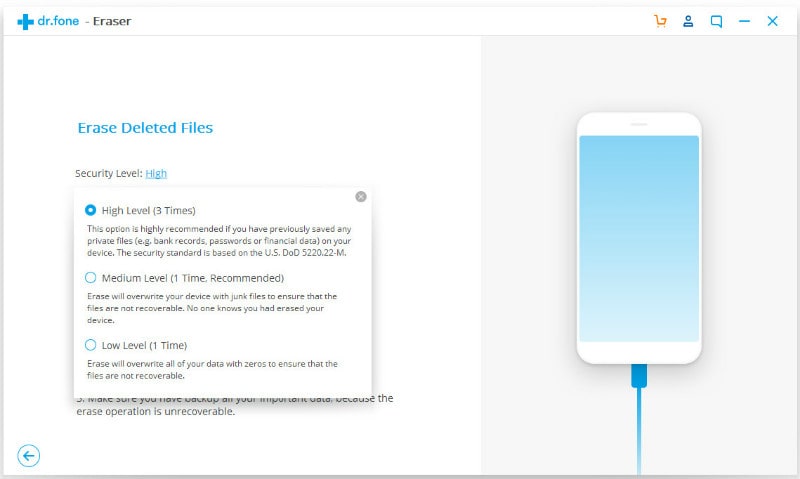 Step 1: Connect iPhone to computer and run the program
Connect your iPhone to your computer using the USB cable after running the program and once it is recognized the main window will appear.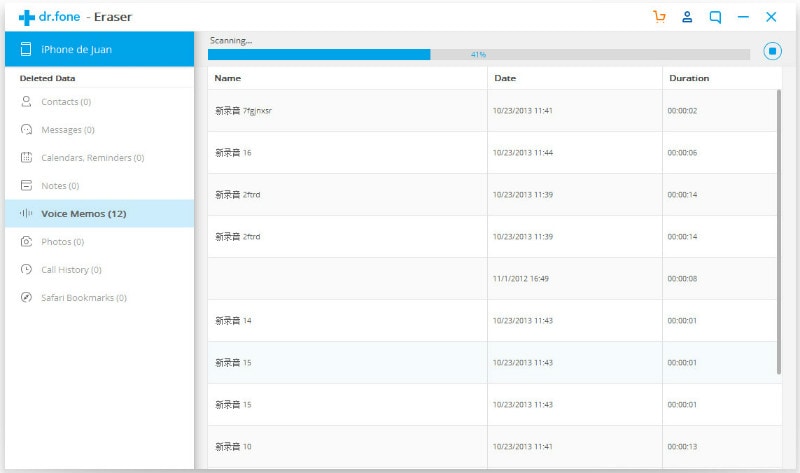 Step 2: Select "Erase Deleted Files" mode
Choose the "Erase Deleted Files" and click on it. It is found on the left side of the program bar. The program will start scanning your previous deleted files.