When selling, donating or switching to a new iPhone, it's always good to clear your private data permanently to keep it from being revealed to others. To clean it up including the information in the iCloud backup, you need a tool that not only erases data in the phone but also extends the cleanup to delete information from iCloud permanently. If looking for one, look no further. dr.fone (Mac) - Data Eraser (IS) is all you need.
The Easiest Way to Delete Information from iCloud
dr.fone (Mac) - Data Eraser (IS) (or dr.fone - Data Eraser (IS)) is an application software that clears all the existing iPhone data and also ensures that all the previously deleted data including iCloud backup is erased permanently. With it, you are sure that all your private data is protected and that no recovery tool can bring it back. You can also use it to free up space in your iPhone, so it becomes speedy and not occupied with junk files that you do not need. It offers you a wide range of erase options that include Erase Deleted Data, Erase All Data, Erase Private Data, Express Cleanup and Photo Compressor. Indeed, it's a powerful tool and all you need for your different needs.
Key Features of dr.fone - Data Eraser (IS):
With this fantastic tool, you have access to awesome features you have always thought of and in fact, erasing data or information will be easy and enjoyable. I am confident that after using it, you'll not hesitate to recommend it to your friends or even family members. Here are only a few of its great features to give you a clue of what it means to use this incredible tool:
Clear all the previously deleted iPhone data
Permanently erases your iPhone
Clear all junk files or any unnecessary processes in the background
Incredible scanning ability
Speed up your iPhone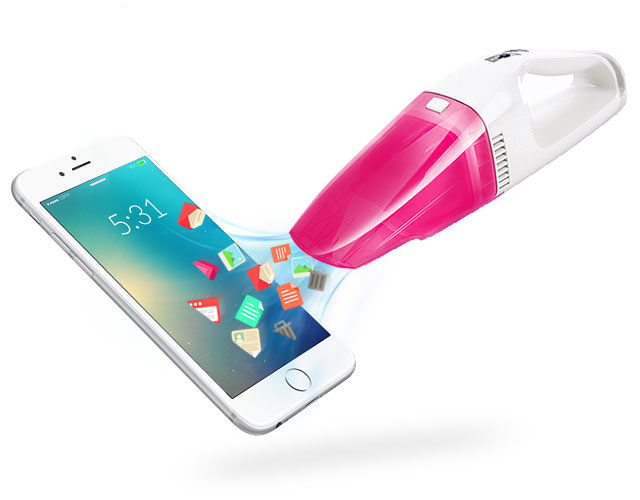 Step By Step Guide to Delete Information from iCloud
Step 4

Select and Delete Information

Once the scanning is over, all the data or information will be available in the program interface. To view the details, click the data. Finally, check all the files you want to erase and select the "Erase now" option and type "delete" to confirm that you want to remove all. Once the erasing kicks off, all your private data or information together with the iCloud backup will be erased in no time.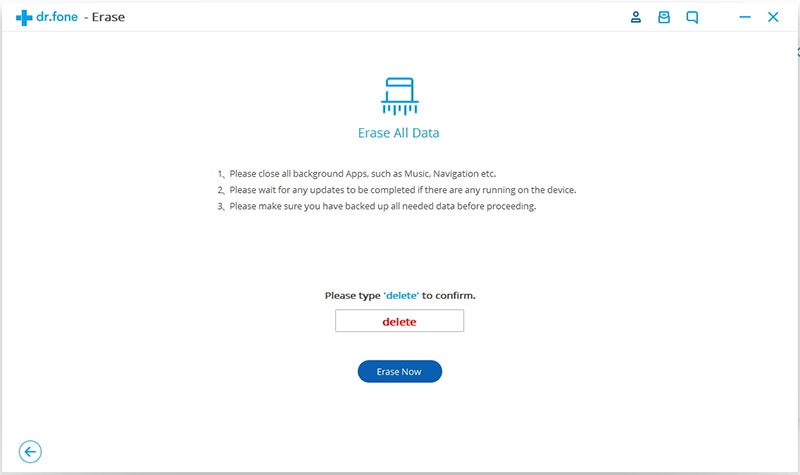 That's the simple procedure that removes all your private data permanently including the iCloud backup, so you be safe and keep it secret. Indeed, dr.fone (Mac) - Data Eraser (IS) is a powerful tool you need to have for all the right reasons. With it, you can rest assured of 100% removal of all your private data from your iPhone including the iCloud backup.