You must have heard of a USB drive. It mainly helps in transferring content from one device to another. Now, when it comes to a USB drive; you have absolutely no control over how it looks. In order to revamp the design and style factor, credit card flash drives were launched. The credit card flash drives are like any other USB drive except that they look like a credit card and it offers the finest state of the art services to end users. In order to spot the best credit card flash drive, there are numerous factors which will come into play and here we are going to discuss that.
Part 1. How to Select a Credit Card Flash Drive
Here are some of the key factors which you need to keep in mind to find the best credit card flash drives.
The form factor
As the main thing which sets a credit card flash drive apart from the regular USB drive is the form factor, this needs to be one of the key points which you should consider. You can check the kind of design and style the different drives come with and also the financial institutions which are promoting it.
Storage space
Of course, you need to keep an eye on the kind of space it has. Based on your requirement, choose a 32GB, 64GB or even 128 GB model or whatever seems to suit your budget and need.
Tech specifications
The drives come with a lot of specifications which includes read, write speed and so on. So, you should thoroughly keep an eye on the tech specifications and then make a decision.
Durability
Of course, you want to invest in such credit card flash drives which will last long. This is the reason you should choose such drives that are likely to last long and is a reliable choice. You can always look at reviews to judge. Ideally durable drives mean that the data wouldn't get corrupted all of a sudden and data transmission is secure as well.
So, check out these points and then make the right buying decision.
---
Part 2. How to Use a Credit Card Flash Drive
In order to use a credit card flash drive, here are the steps to be followed.
Make sure that the usb pin which is present in the credit card flash drive is towards the open end and is visible to you.
Now, you need to push the usb stick to the usb port present on the computer and wait for the system to detect it.
Head to "My computer" folder on your system and you will find a new removable disk partition.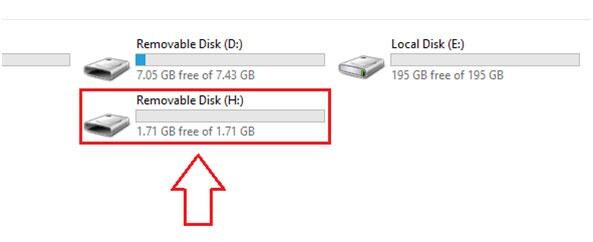 You can now open the drive. See the content present and transfer to and from the device like you work on other USB drives.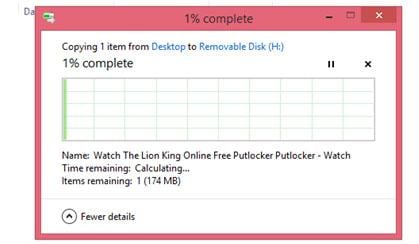 ---
Part 3. Top 5 Credit Card Flash Drive in 2018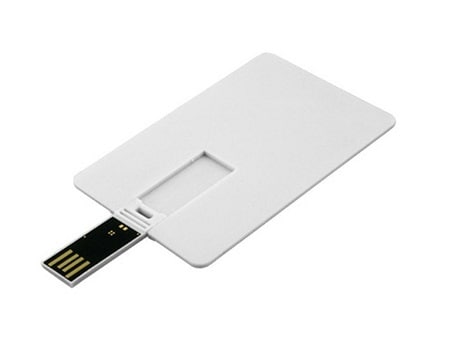 It comes in a lot of different variants as far as size is concerned. You can get drives starting from 128 MB to up to 32 GB.
Pros:
● It has a great ergonomic design
● Different size variants to help you pick the one you need
● It fits easily into the pockets
● It doesn't require any installation software
Cons:
● Mostly available in packs of 8 and 10 and not found individually
---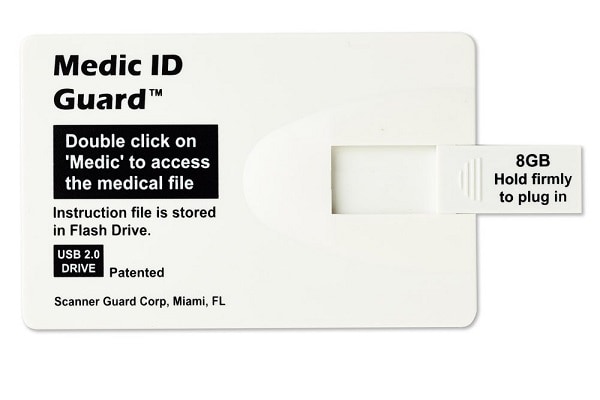 This model is unique in the sense that it helps in storing the personal identity of the person. This is a popular choice among people who want additional layer of security.
Pros:
● It comes with a paper thin scanner guard which protects the entire card
● It can store data pertaining to your health
Cons:
● • It is on the expensive side and is not an economical choice
---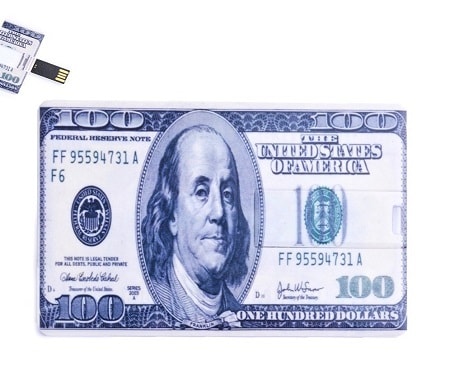 The design of this flash drove stands out as it looks exactly like a hundred dollar bill. You can carry as much as 16 GB of data in it.
Pros:
● It is an economical choice
● The design is stylish and very popular
Cons:
● With 16 GB, it offers limited storage space
---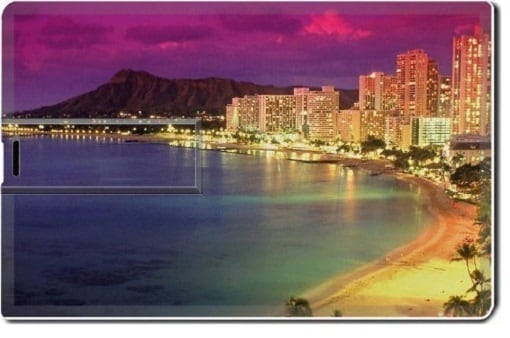 If you are the one who has a thing for Hawaii, this credit card flash drive is the one you need to own.
Pros:
● It comes with an attractive design
● It is suited for travel lovers
● It has good write speed
Cons:
● It is available only in the 8 GB variant
---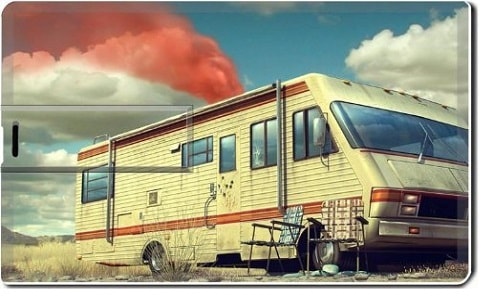 If you are a breaking bad fan, there is no way you can miss out on this flash drive. It has been designed for the diehard fan of the series.
Pros:
● The design is excellent
● The credit card flash drive comes in a compact size
● It has great write speed
Cons:
● It only comes in the 8 GB variant which offers limited storage space
---
Part 4. Steps on How to Do Flash Drive Data Recovery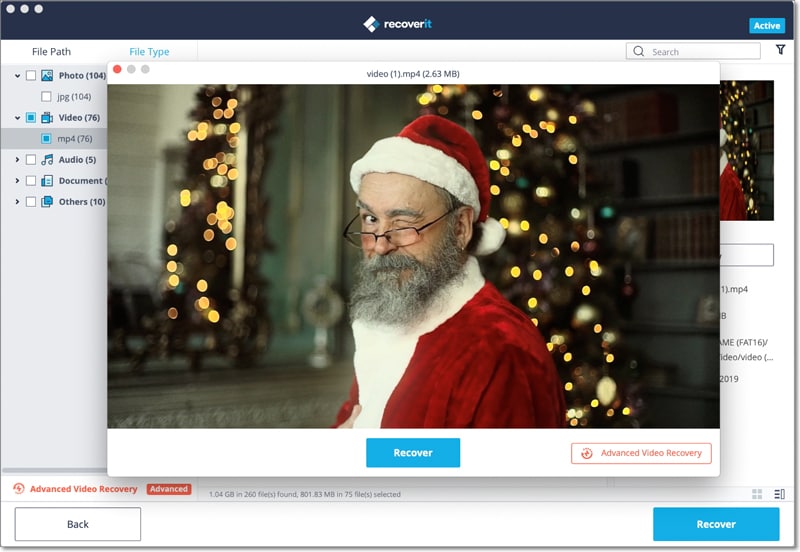 If you end up losing the data which you had stored in the flash drive, you will need to recover it. Many a times, there is a lot of important and confidential data in the flash drives. So, you might really need to get back those files. There is excellent software which you can use to retrieve the lost data. It is Recoverit for Mac (or Recoverit for Windows) which is best suited for your use.
Why Choose This Tool to Recover Deleted Data from Flash Drive:
It offers a no risk scan for recovering raw data which has been lost
It gives the option of previewing the files before recovering them
It is compatible with the latest version of the Mac and Windows OS system
It supports a lot of multiple file formats which can be recovered easily
It can recover data that has been lost because of emptied recycle bin
Even data lost because of formatted storage devices can be retrieved
Steps on How to Recover Deleted Photos and Videos from Flash Drive
Now, that you know the top features offered by this tool, let us see the precise steps to be followed in order to recover the lost data in the flash drive.
Step 1. Choose the Target File Types
Download Recoverit on your computer and make sure to install it by following the on-screen steps. Now connect the USB drive to the same computer and launch the tool. On the main interface, choose the file types you want to recover. These could be video, photo, audio, email and so on. Now, click on the "Next" button.
Step 2. Start Scanning Process
On the next screen, you will find a list of possible devices that are connected. You need to find your flash drive and then click on "Start".button.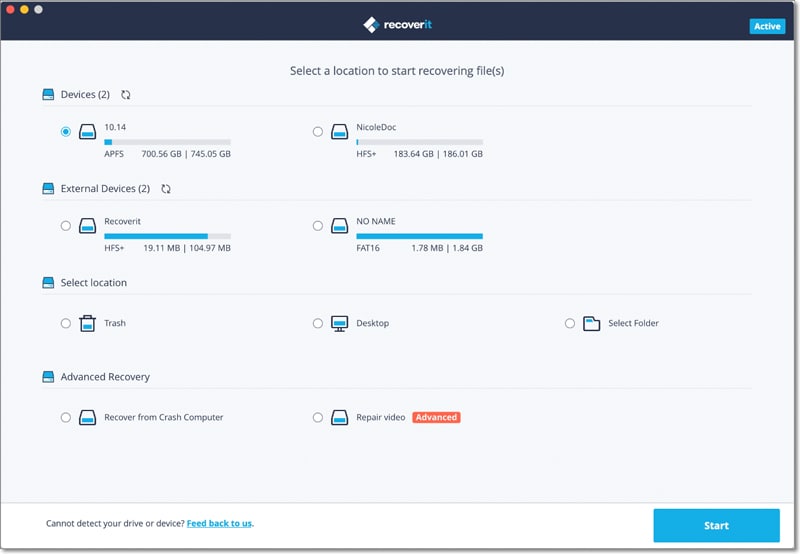 The default mode is "Quick scan". You can also opt for "Deep Scan" if you want a deeper scan of the content on the flash drive. This will however entail a longer time.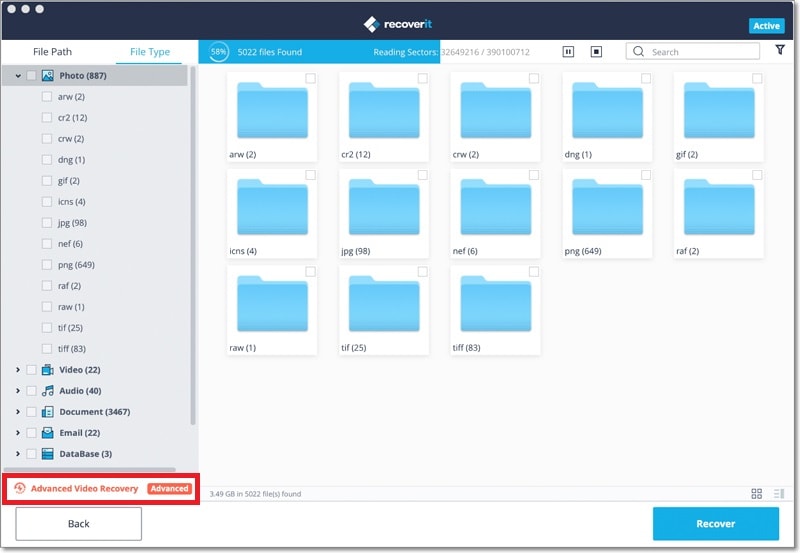 Step 3. Preview and Recover Data from Flash Drive
Now, preview the content and then choose the ones you want to recover. When you are done selecting them, click on the "Recover" button and then save them on your computer.