If you accidentally delete or unintentionally format your digital camera's memory card, it can be difficult, frustrating and time-consuming trying to retrieve your photos. However, with the most suitable and reliable camera photo recovery software, the process involved in recovering your lost photos can be easier than you imagine. You don't even need the help of a professional data recovery specialist.
Part 1. How to Do Camera Photo Recovery
iSkysoft Data Recovery for Mac (or iSkysoft Data Recovery for Windows) provides you with the most effective and easiest way to recover your photos from all digital cameras, including Canon, Sony, Panasonic, Nikon, Samsung, Olympus, Pentax, Fujifilm and more. It uses advanced scanning algorithm to retrieve all types of digital photo formats from your camera's storage without destroying your data. Your pictures are then restored in original quality and with their original names and folders.
The software features 4-data recovery modes that let you retrieve the lost camera photos due to all the "digital photo loss causes". Examples include improper handling of the device, unsuccessful transfer, corruption of the file system or boot sector of your media, improper operation, severe virus attack, physical/logical damage of the storage device, unintentional formatting, accidental deletion and more.
Why Choose This Camera Photo Recovery Software: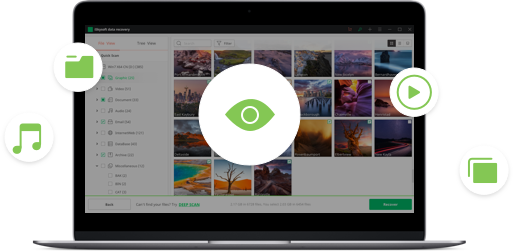 The software recovers all file types from all Mac-based drives, external drives, and Mac-compatible devices.
Your data are scanned through a risk-free, read-only process, and nothing is changed in your drive.
The "Deep Scan" features increases your data recovery success by examining all the data in the entire file systems.
You can preview your photos & other files, and even distinguish the "Good" and "Bad" ones before recovery.
The program scans the missing files at an incredible speed.
Step-by-Step Guide to Recover Photos from Camera
Step 1

Connect Your Camera to Mac

Check if your camera has a USB port and then connect it to your Mac with original cables. In case it uses an external removable media such as a memory card, insert the card into a card reader then connect it to Mac. You don't need a card reader if your Mac features a built-in card reader. First, you'll have to download the program and install in on your Mac by dragging the set-up file to "Applications". When you run the software, you'll see the main interface, which appears like the one shown in the image below. Now choose the file types to be recovered. Then click "Next".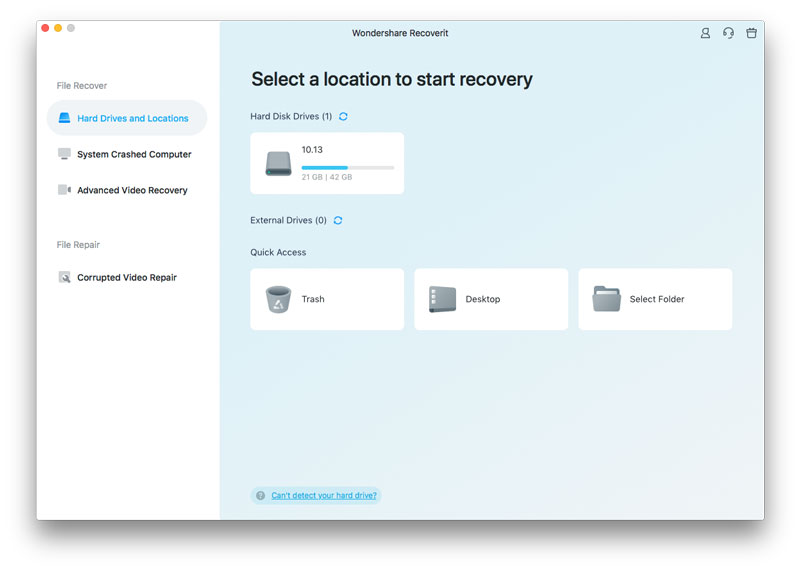 Step 2

Select the Recovery Mode

A new window will open displaying the internal and external drives. Click the drive from where your camera photos were saved and then click the "Start" button to start scanning the lost photos. If your drive isn't listed, click the "Refresh Drives" button, and it will appear in just a few seconds.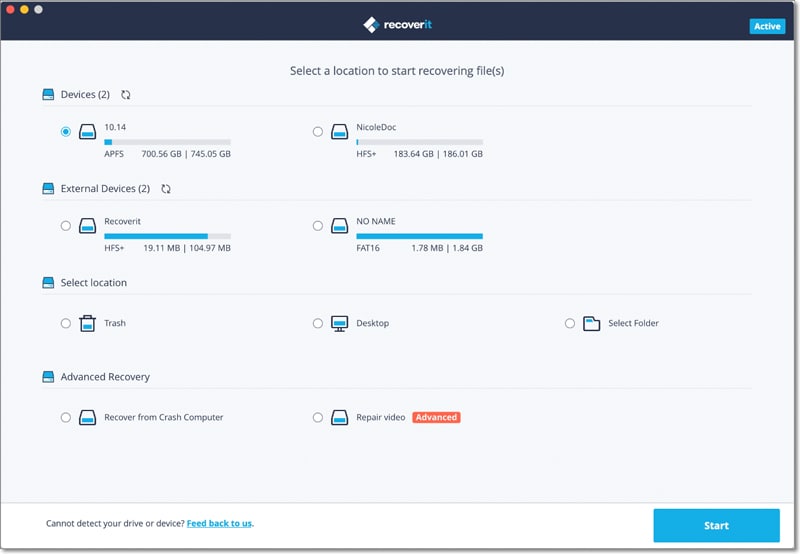 Step 3

Recover Your Camera Photos

Another window will open once the scanning process is complete. It displays the scan results, and you can preview your photos from here. Check the photos you would like to recover from the list and then click the "Recover" button to save them. You shouldn't save your photos to the same drive where you lost your photos. External drives are highly recommended.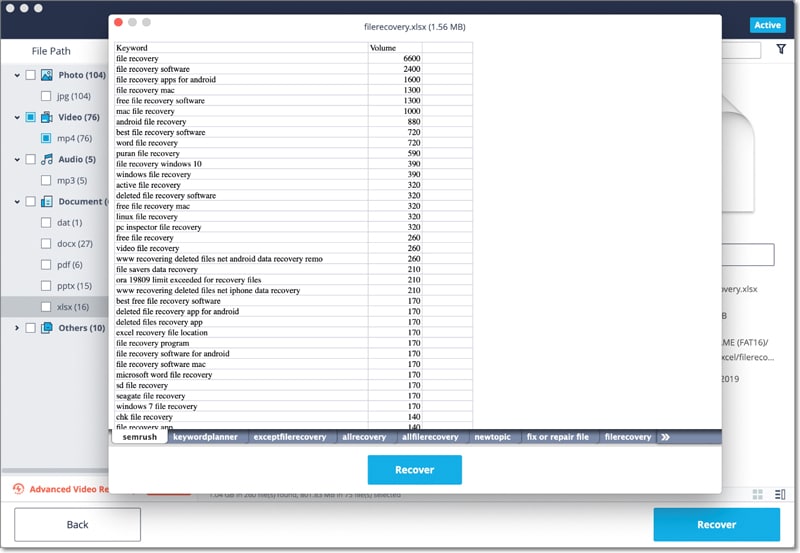 Part 2. Top 10 Digital Camera Memory Card
Digital camera's memory cards allow us to capture photos and record videos, and then save them for feature reference. They also provide you with the opportunity to transfer and share your files with ease. Due to the advancement in the level of technology, many companies are now manufacturing memory cards and the steps involved in selecting the best one for your camera can be tricky. Generally, the cards come in different qualities. In this section, we walk you through the top 10 for your digital camera.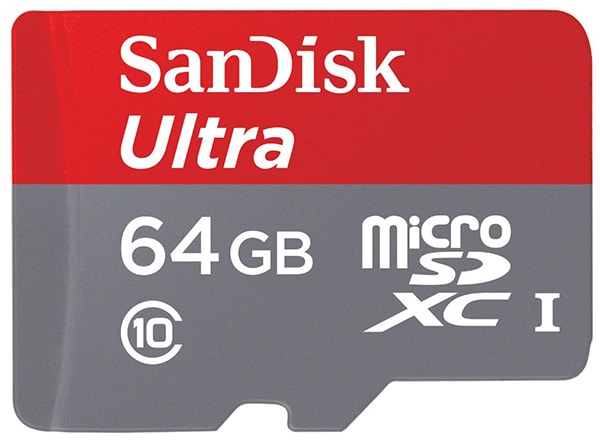 1# SanDisk Ultra 64GB microSDHC Class 10 UHS-I
This memory card comes with SD adapter for use in digital cameras and has a class 10 rating, meaning that it can record and playback full HD videos at an excellent speed. As a user, you can transfer your photos and videos from the card to PC at a no-wait rate of up to 80MB/sec without changing any data format. With the large storage space, 64GB the card saves all your work over an extended period.
Pros:
A ten-year limited warranty covers every customer.
Apart from digital cameras, SanDisk Ultra 64GB is also compatible with Android smartphones and tablets.
The memory card is built to perform even in extreme conditions since its shock proof, temperature proof, water proof, magnet proof and X-ray proof
Cons:
Gets hot with prolonged usage, but this is common with almost all memory cards.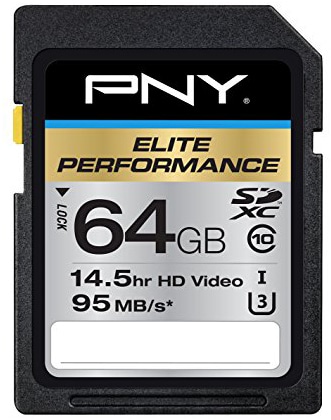 2# PNY Elite Performance 64GB SDXC Class 10 UHS-I
PNY Elite is a high-speed SDXC flash memory card with up to 95MB/sec transfer speed. It's perfect for high-performance DSLR cameras as well as HD camcorders for capturing ultra fast action shots, HD videos, sports videos, and other professional quality photography. Its class 10 rating and UHS-I, U3 performance lets it support full HD & 4K ultra-HD video recording, and burst mode shooting.
Pros:
The fast speed performances let you save time spent on the photo and video transfer to a computer.
It can store approximately 22,756 pictures and is backed by a limited lifetime warranty.
The card is reliable and durable since its magnet proof, temperature proof, shock proof, and waterproof.
Cons:
Some customers have claimed that they experience a slightly slow performance when launching HD movies.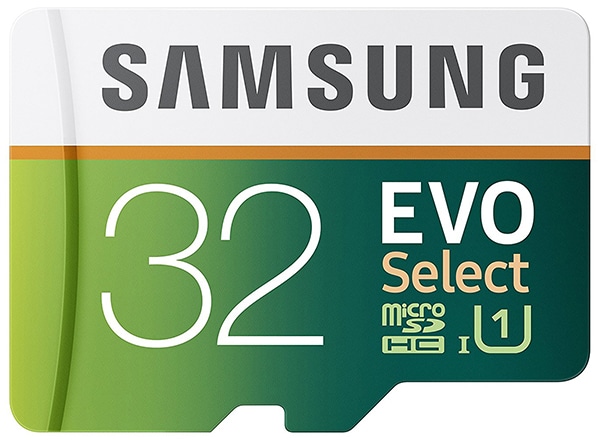 3# Samsung 32GB EVO Select Micro SDHC
Samsung 32GB EVO is a high-performance memory card that provides you with speeds of up to 80MB/s when transferring photos and videos. Its UHS-1 enabled and can capture full HD videos. After placing your order on this fantastic product, you'll also get an SD adapter that lets you use the memory card with your digital camera, desktop, and laptops.
Pros:
The card protects your photos and videos against extreme temperature, water, and other harsh conditions.
Fast write speeds of up to 20 MB/s lets the card capture quick photo bursts without missing any frame.
Compatible with all microSDHC enabled devices, including cameras, camcorders, smartphones, tablets and more.
Cons:
The 32GB capacity can hold up to only 4 hours of full HD video or 2, 730 photos and if you are an advanced user, you'll have to pause and change cards.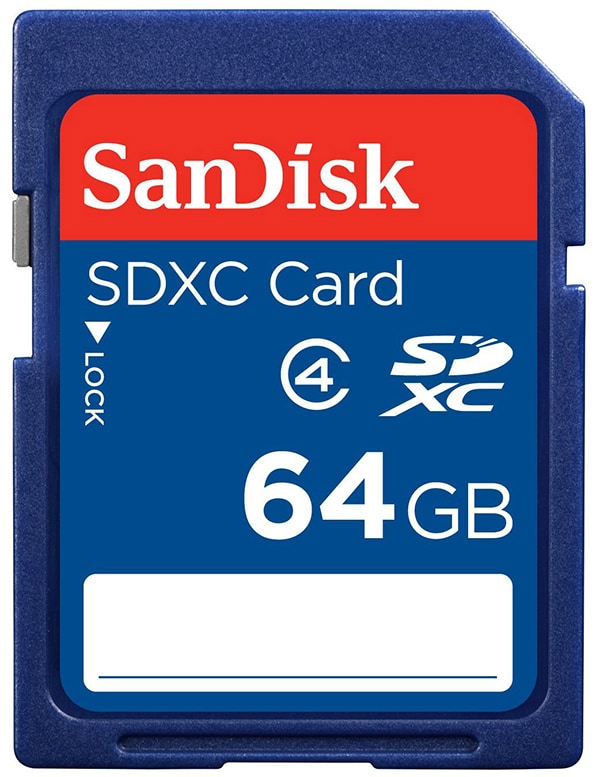 4# SanDisk 64GB Class 4 SDXC
SanDisk 64GB Class 4 is fully compatible with digital cameras and other SDXC compliant devices. It allows you to capture and store your favorite lifetime moments by taking plenty of videos and photos without running out of storage space. The card features a writeable label that makes it easier to keep everything organized and also includes a security feature that protects copyrighted data.
Pros:
A 5-year limited warranty backs the reliable and high-quality card.
It shows up in no time once it's connected to the camera or on other devices.
The card is designed to withstand harsh environmental conditions since its waterproof, temperature proof shockproof, and X-ray proof).
Cons:
Since the card has a class 4 speed performance rating, (based on SD 2.0 Specification), it's considered to be slow compared to class 6 or 10 rated memory cards.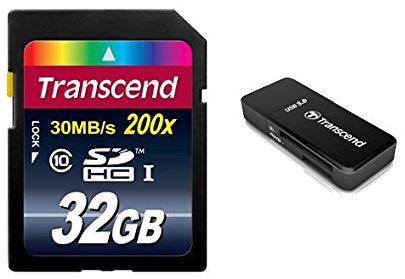 5# Transcend 32 GB Class 10 SDHC
Transcend 32 GB SDHC is one of the most trusted memory cards in the market. Once you pair it with your digital camera or camcorder, it allows you to capture high-resolution images and vast HD video recordings with speeds of up to 30MB per second. The class 10 rated card also features a built-in error correction (ECC) that detects and fixes the data transfer errors automatically.
Pros:
It's compatible with SDHC-labeled devices.
The card is offered at an affordable price.
Cons:
The card reader and the memory card are priced separately.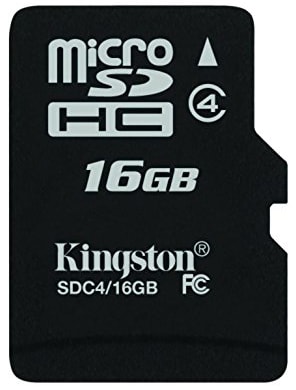 6# Kingston Digital 16GB microSDHC
This MicroSD card is designed to help you expand the memory capacity for your portable devices, including digital cameras, smartphones, music players, PDAs and more. You can combine it with the adapter and use it as a full-size SDHC card. The card can record media rich photos and videos. Moreover, it's waterproof, shock & vibration proof and X-ray proof, meaning that you'll be able to capture pictures and record videos from anywhere.
Pros:
The user manual outlines the steps to troubleshoot the memory card.
It's compliant with the SD Card Association card 3.00 specification.
The minimum data transfer rate is 4MB/sec (Class 4).
Cons:
The 16GB storage capacity allows you to store only the essential digital content.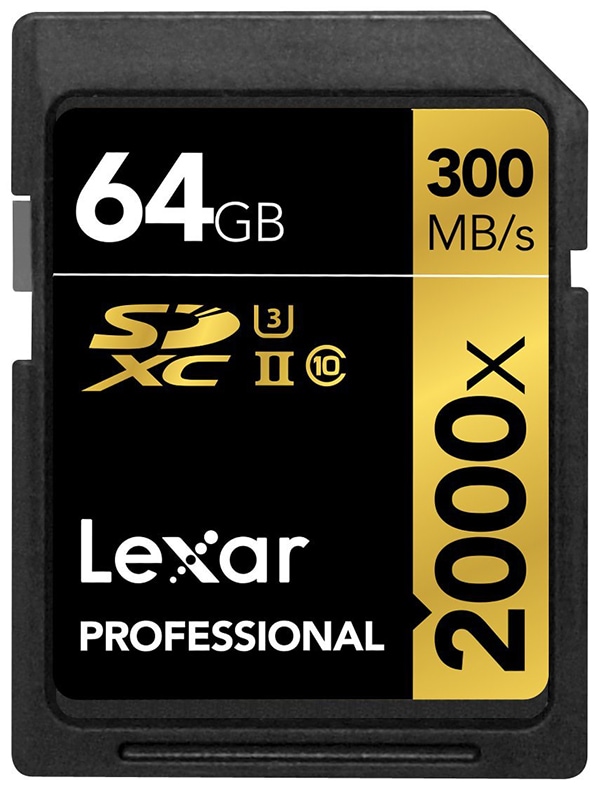 7# Lexar Professional 2000x 64GB SDXC UHS-II/U3
Lexar Professional 2000x 64GB captures high-quality photos and amazing 1080p full HD, 4K and 3D videos when used with HD camcorder, DSLR camera or 3D camera. It's offered with a downloadable image rescue program for recovering most photos and a selection of video files. The package also includes SD UHS-II reader that allows you to transfer files from the card to PC with a read transfer speed of up to 2000x (300MB/s).
Pros:
Backward compatible with UHS-I devices.
Saves your time by accelerating workflow from start to finish.
Cons:
Some of the listed storage space isn't available for data storage, but these are used for formatting and other purposes.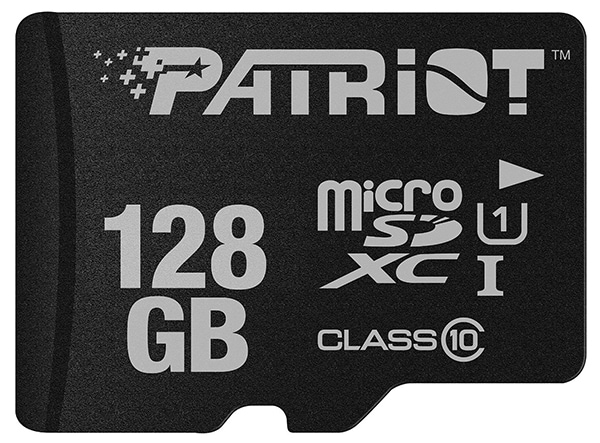 8# Patriot LX Series 128GB Class 10
This is one of the top rated memory cards for action cameras. It comes with a full sized SD card adapter that is used in DSLR cameras and devices that support SDXC memory cards. The card's Class 10, UHS-1 performance allows users to record full HD videos and capture continuous shooting with multiple frames per second.
Pros:
The card's faster performance minimizes the time taken to transfer videos and photos to computers.
It's shockproof, magnet proof, water proof, and temperature proof.
Patriot LX Series 128GB is capable of shooting up to 1440p HD videos.
Cons:
Customers are covered with only a 2-year warranty.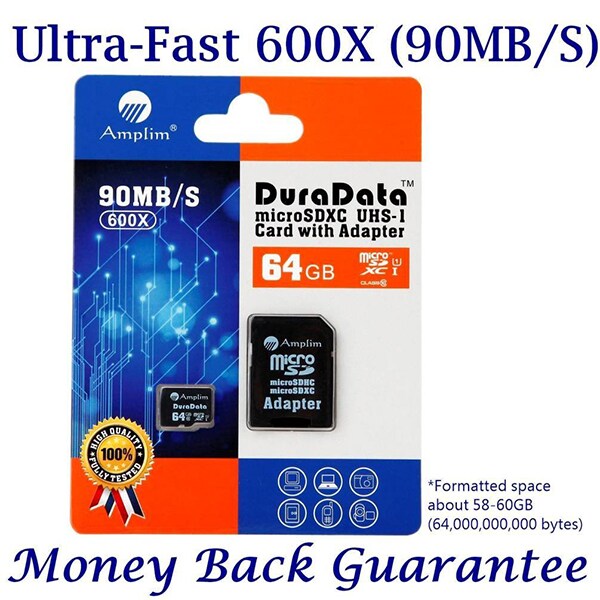 9# Amplim DuraData 64GB Class 10 microSDXC card
Amplim DuraData 64GB is a class 10, UHS1 memory card with the high-speed performance of up to 900MB/s 600x. The card is ideal for digital DSLR cameras such as Canon and Nikon, but it can also be used in smartphones, tablets, personal computers and more. It supports 1080p full-HD videos recording and playback, and captures high-resolution pictures.
Pros:
The card is reliable and durable (waterproof, temperature proof, shockproof, X-ray proof and magnet proof).
It comes with a user manual with a list of compatible devices.
The company offers a 30-day money back guarantee.
Cons:
You may not be familiar with the manufacture's brand name, but the product is great.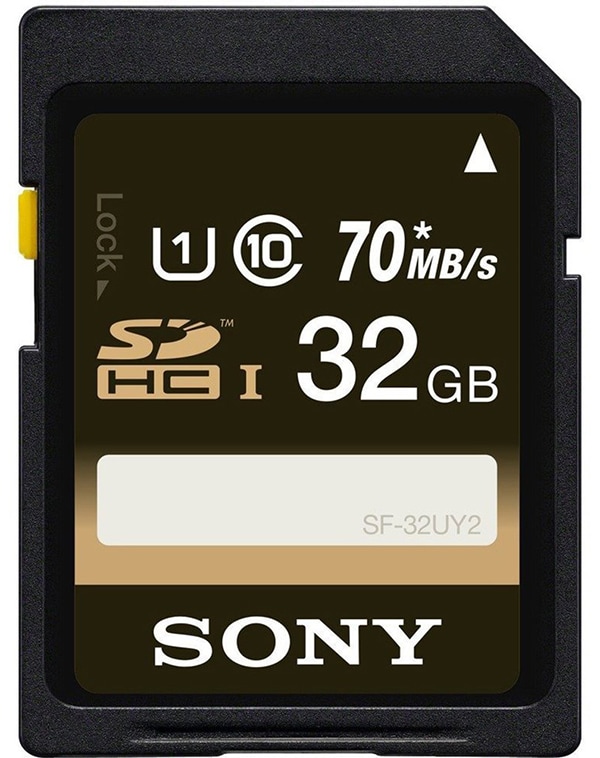 10# Sony 32GB Class 10 SDHC
Sony 32GB SDHC is fully compatible with full HD camcorders, DSLR cameras and other SDHC/SDXC hardware devices. It has a class 10 rating and offers data transfer rate of up to 70MB/s. You are provided with a "File Rescue" downloadable software to help you recover your photos and videos in case they get lost, corrupted, formatted or accidentally deleted from your digital camera.
Pros:
The UHS-I card is waterproof and can perform in a wide range of operating temperatures
Sony tests the cards for high levels of reliability and data integrity.
Fast moving shots are captured in high-quality, and you'll never miss a moment.
Cons:
It doesn't record XAVC S video format.