None of us ever want to lose the valuable photos that we have been capturing for years now. But it is not in our hands to overcome data loss anyhow. There are innumerable reasons that can rip you off of your precious photo collection someday. Therefore, it is always a smart move to keep a data recovery tool in your emergency kit. You can trust this tool for deleted photo recovery and use it whenever your photos get lost, deleted or formatted on any of the hard drive or removable media devices.
Part 1. 3 Methods to Recover Deleted Photos from Computer Manually
1. The Best Way to Recover Deleted Photo from Computer
iSkysoft Data Recovery for Windows is an amazing tool for recovering a wide variety of data from numerous hard drives and external storage devices. It works remarkably well to recover data in its original form and performs a very strong scanning process. You can use this tool for recovering videos, music files, photos, documents, emails, contacts and a lot of other data. It is compatible with all the versions of Windows operating system and supports all the file formats. It is the ultimate solution for fastest, simplest and safest data recovery.
Why Choose This Deleted Photos Recovery Software:
The user interface of the program is easy to use and very interactive. Even a novice can use it efficiently.
It also features Preview option to see the recoverable files before actually recovering them.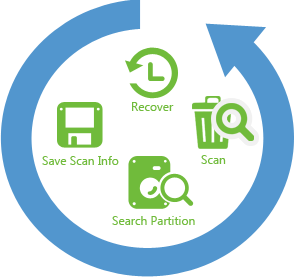 The Deep Scan option of the tool is also outstanding and searches the drive thoroughly.
It performs read-only process and this ensures your data is not at all changed after it is recovered.
Step-by-Step Guide to Recover Deleted Photos from Computer
Step 1. Download and install the Recoverit (IS) for Windows tool from its official website. Now launch the installed program on your system and navigate to its main interface. On the interface, choose the your lost file types from the 6 options.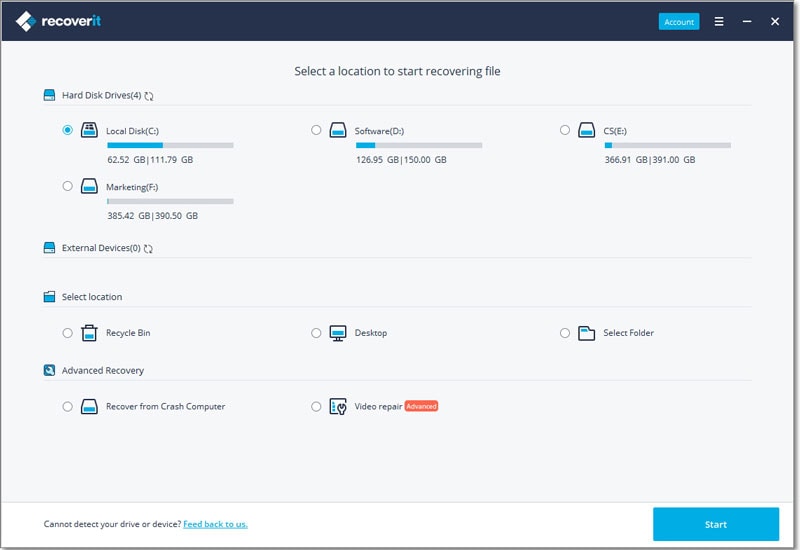 Step 2. As soon as you select your mode, a list of all the drives and storage media available on your computer will queue up on the program's interface. You can choose any drive or other storage device you know the photos are deleted from. In case your external memory card or other storage device is not visible on the screen, you can click on "Refresh Drives". After selecting the drive, choose any of the normal or deep scanning modules and click "Start" button. Deep Scan may take more time but it is definitely more powerful.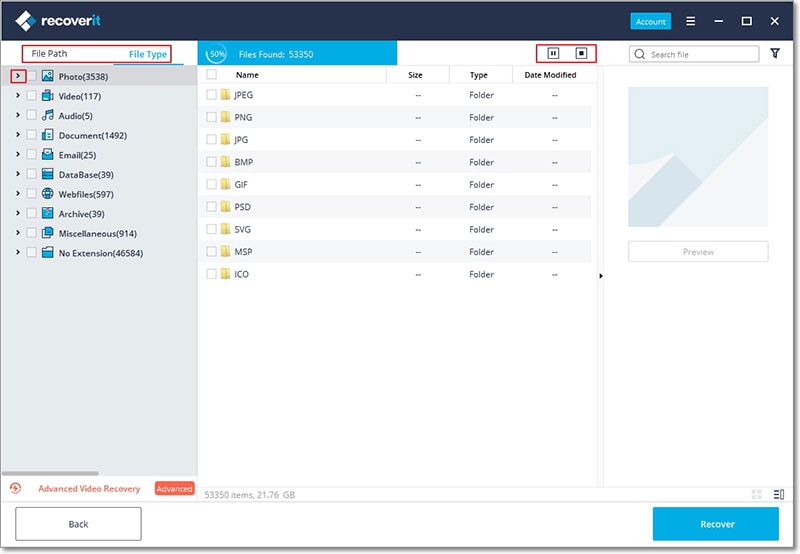 Step 3. The deleted photos will start appearing on screen with the commencement of scanning process. You can stop the process in between if your file is detected or let it complete till end. When all the files are displayed on the screen, select the ones you want to recover and Preview them. Now click on the "Recover" button and then on "OK" to save these recovered photos to other folder.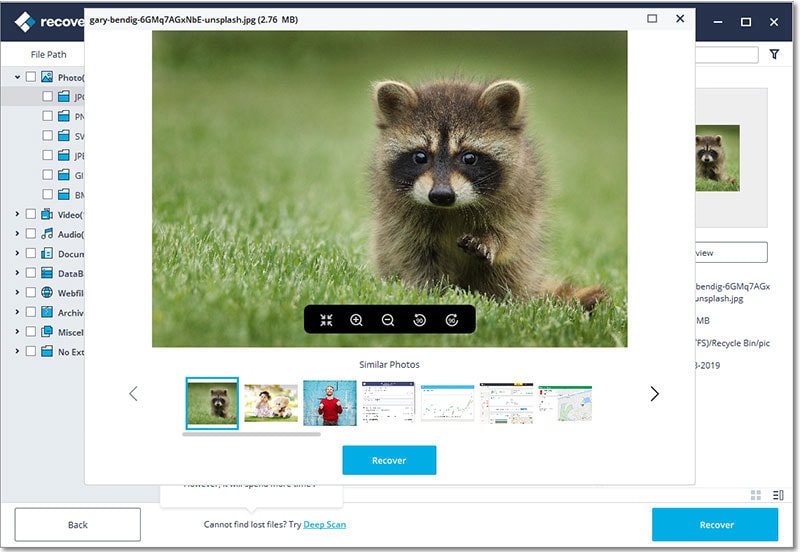 Save the recovered photos on external storage device specifically the one where the photos were not deleted originally.
2. Recover Deleted Photo from PC Recycle Bin
This is no surprise that after deleting certain files on computer yourself, you suddenly need them back. Now you may start panicking. But there is no need to do so. Recycle Bin is incorporated on all the Windows computers where the deleted files initially go after deletion. Here is how to bring back your files in few simple steps:
Step 1. You will find the folder of Recycle Bin situated on the desktop screen. In case, it is not visible on the main screen, go to My Computer. Click on Recycle Bin and open the folder. Inside the folder, there is a list of all the files that were accidentally or deliberately deleted. Select the files that you want to recover again. Here, we are looking for the erased pictures.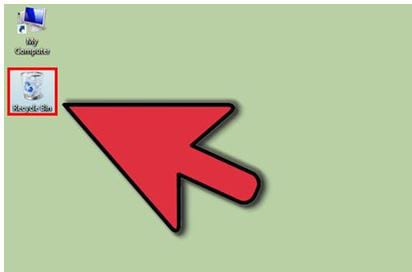 Step 2. After selecting the files or folders you want to recover, right click and select the Restore option from the drop down menu that appears.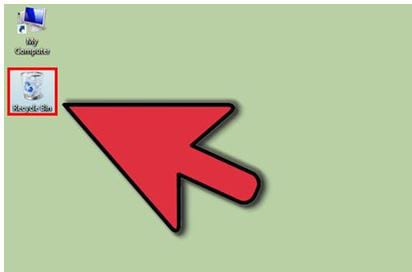 These steps will restore the files to their original location where it was stored before you deleted them.
3. Recover Deleted Photo from Previous Versions
The latest versions of Windows 7 now come with an amazing feature to restore previous versions of a file that is either modified or deleted. This is of great use especially for those who have messed up their file to an irreparable extent.
Step 1. Go to the folder or the specific file that you want to restore and then right-click on it. Right click on the folder where the file used to be before deletion and now it is not possible to bring it back from the Recycle Bin. On the Properties dialog box of the Windows of the selected folder, click on the Previous Versions tab.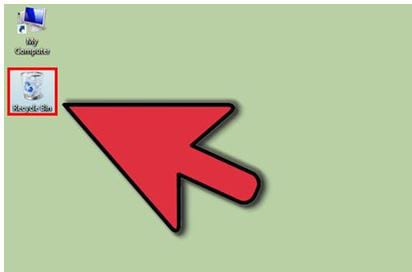 Step 2. Now click on either of the Open or Copy button and copy the previous version of the original file onto the desktop. Do not click on Restore button because it will overwrite the recent version of your file.
When you have successfully restored the previous version of your file and you are happy with it, delete the older version.
Part 2. Top Other 5 Deleted Photo Recovery Free Software for PC