In this modern age of photography, nothing is worse than coming across a message on your camera's screen announcing the corrupt card or lost data. When you realize that something is wrong with your media, you start panicking and start clicking on various buttons randomly. This could further make digital image recovery extremely hard. But there are various image recovery programs devised intently for you. These programs can help you recover almost all the images lost, formatted or corrupted from your storage media. So, whether you have lost images on your system or on some external storage device, you can try any of these data recovery tools for restoring them back. This is the way to make sure you never lose your valuable memories of your friends and family.
Part 1. The Best Digital Image Recovery Alternative Software
Here, we have picked the best software for digital image recovery iSkysoft Data Recovery for Mac (or iSkysoft Data Recovery for Windows). This tool has every feature than one needs to ensure 100% safe and unchanged data recovery. It won't be an exaggeration to say that this tool is indeed the best free alternative program to any digital image recovery tool you may have used so far.
Recoverit (IS) is an outstanding data recovery tool that can recover all your digital images from any of the internal or external drive. You can recover any file type without any trouble. From SD cards to memory cards and USB sticks, you can trust this remarkable tool for flawless digital image recovery. The scanning process of this program is super powerful and it guarantees to find any file that was ever lost on your preferred storage media. In fact, the tool takes minimum possible time in the recovery process and works on both Mac and Windows operating systems.
Why Choose This Digital Image Recovery Software:
The tool offers the safest, fastest and simplest digital image recovery.
You can use its Preview feature to make sure you restore exact images that you were looking for.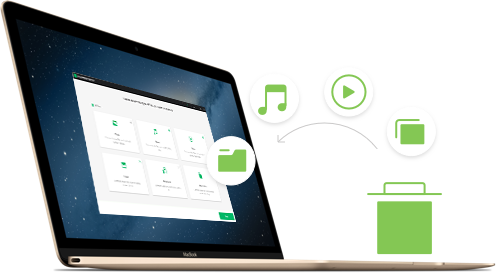 Deep Scan option of this tool is also very innovative which performs incredibly powerful scanning.
It can recover any data type such as videos, music, photos, documents and more.
The read only process of the application is picture-perfect for ensuring unaltered data recovery.
Step-by-Step Guide to Recover Digital Image on Mac
Step 1. Go to the official website of the program and use links to download it on your system. After the download, install this application on your Mac computer and launch it to perform digital image recovery. From the main user interface that appears on your screen, select your desired file types and click "Next" button to begin data recovery.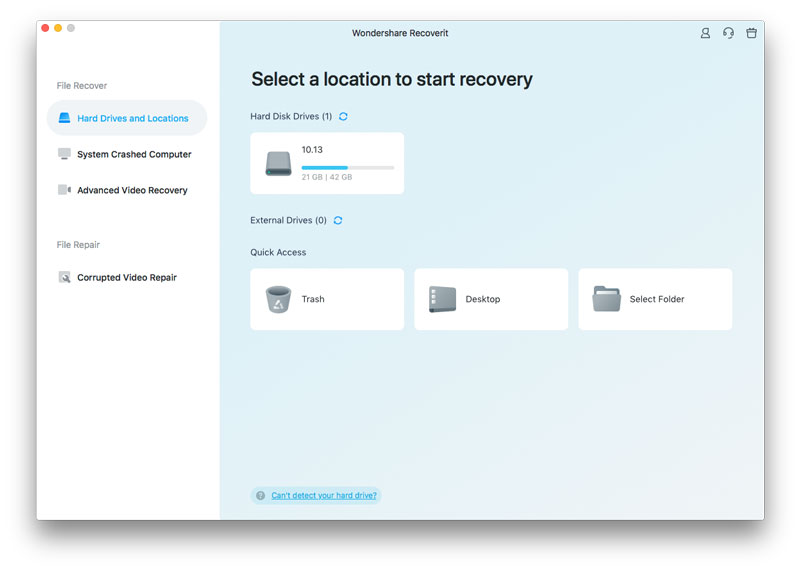 Step 2. Connect the device such as camera's memory card or USB stick from which the files are lost to the computer using USB. Now select the drive or the external storage media on the program's interface. Click on either "Start" to initiate the scanning process. After the default quick scanning process, you can trigger deep scan by clicking on "Deep Scan" on the bottom of window. Deep Scan will take more time than Quick Scan but the possibility of finding each and every image is the highest with this option.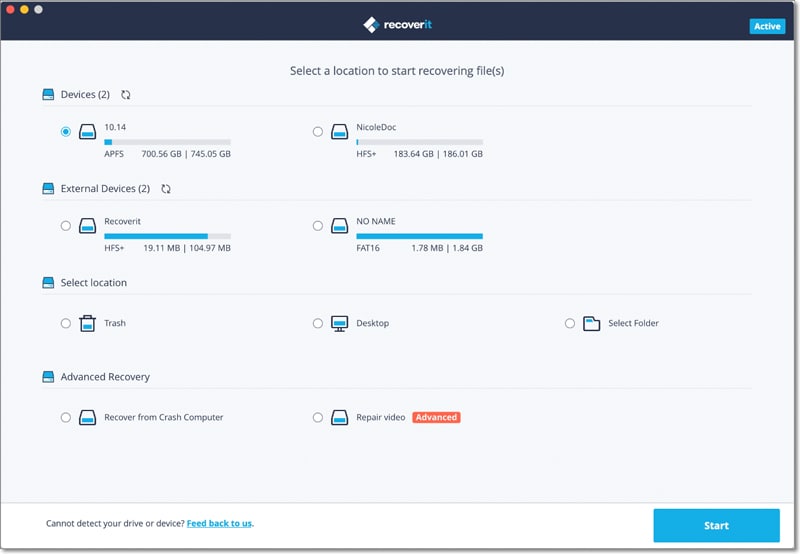 Step 3. All the lost digital images will queue up on your screen. Use Preview option to check whether you are recovering the right images or not. Now make your selections and click on "Recover" button.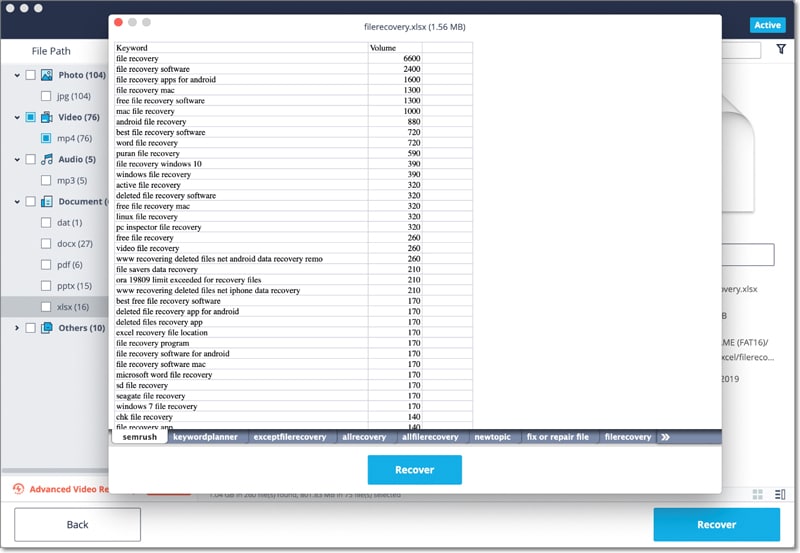 You must always save these recovered digital images on some other external storage device. If you restore the images back to the same device, there is a higher possibility of overwritten and damaged files.
Part 2. How to Recover Image Using Digital Image Recovery
There are amazing digital image recovery tools available in the market specifically designed for recovering all the corrupted or lost digital images. This Digital Photo Recovery program works exceptionally well for recovering lost images, videos or music files whether they are deleted, accidentally formatted or even corrupted on digital camera or mobile phone memory cards. You can use this tool to recover images from corrupted memory cards unrecognized by Windows if they are visible as a drive.
Step-by-Step Guide to Recover Digital Image
Step 1. Now the scanning of your memory card will initiate and may last for several minutes depending on memory card quality and USB connection speed. Do not interrupt the process unless you want to stop the scanning.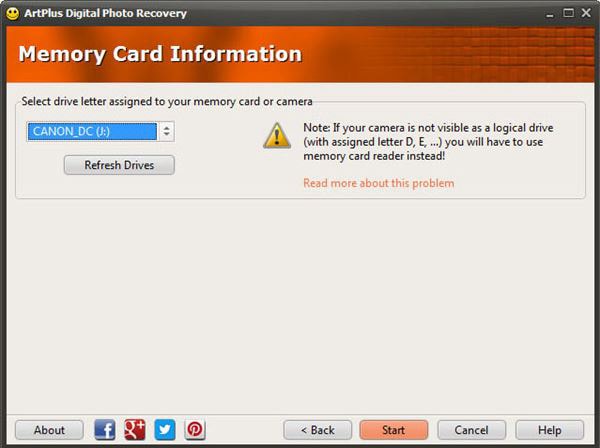 Step 2. When the scanning is finished and all the lost images appear on your screen, you can preview and restore any number of images you wish. Click Restore and select the destination folder where you want to save recovered images.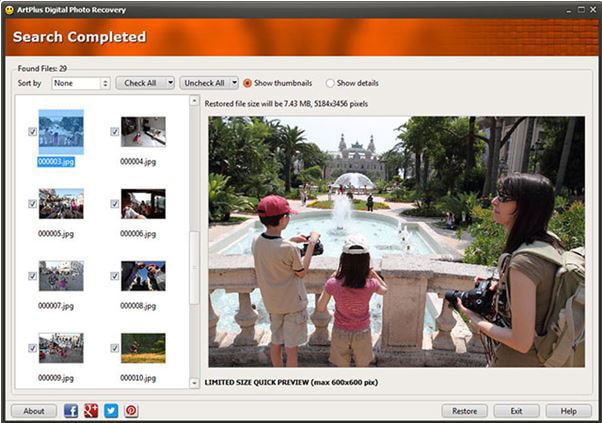 Step 3. Your recovered images will be saved in your assigned folder. You can open folder and see whether all the images are successfully saved there or not.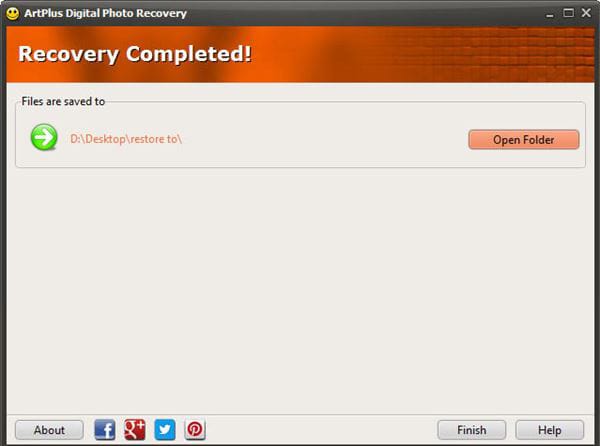 The Advanced Mode is also featured in this program where you can select only particular file types. This way you only recover files that you really wish to recover.
Part 3. What is Digital Image and Why Could Lost Image Be Recovered
Digital Image is basically an electronic snapshot of any scene or the scanned copy from some document like photograph, manuscripts, artwork and more. Technically, it is a grid of dots or picture elements called pixels. Each pixel has a binary code and the binary digits for each pixel are sequentially stored by a computer and then the sequence is compressed to a mathematical representation.
A digital photograph is captured by a camera or other similar devices. So, this is undoubtedly the easiest method of capturing your valuable memories in the most accessible form of photographs and word documents. In fact, there are several other benefits of digital images as well. There is a possibility to reconstruct the visual contents of partially damaged photographs. This eliminates the chances of modified or destroyed original images.
Earlier, chemical and mechanical processes were used to form digital images. It was not quite possible to recover files back then. But now the processes have converted to electronic. This has made image recovery an easy task.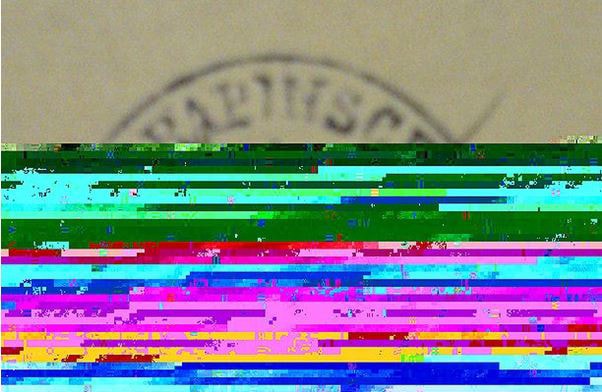 But these electronic images are liable to corruption, accidental deletion or getting lost. Even though you have a Recycle Bin in your operating system where the deleted files get stored and you have a chance to restore them, this is not possible with memory cards and other similar storage media. But specifically designed image recovery tools are there to help you deal with this serious problem.
The tool easily scans the drives wherever your photos may have lost. No matter which system you run, there is a version of the tool compatible with that. The tool is a simple disc duplicating program. It copies your disc block by block and makes an exact duplicate of the images. The tool performs a safe and sound disc copying process. This is why you can easily recover lost images.