Sometimes you may think the best data loss defense is real time backup, but it is really not convenient. Especially if you store your data on Windows computer hard drive, where to backup them will be a new tiresome problems. So it is necessary to prepare the most appropriate software on hand. With Windows 10 system has been launched, for Windows 10 users, to solving losing data problem, it is better for you to choose the best hard drive recovery software for Windows 10. We will recommend you some tools here.
1. Recoverit for Windows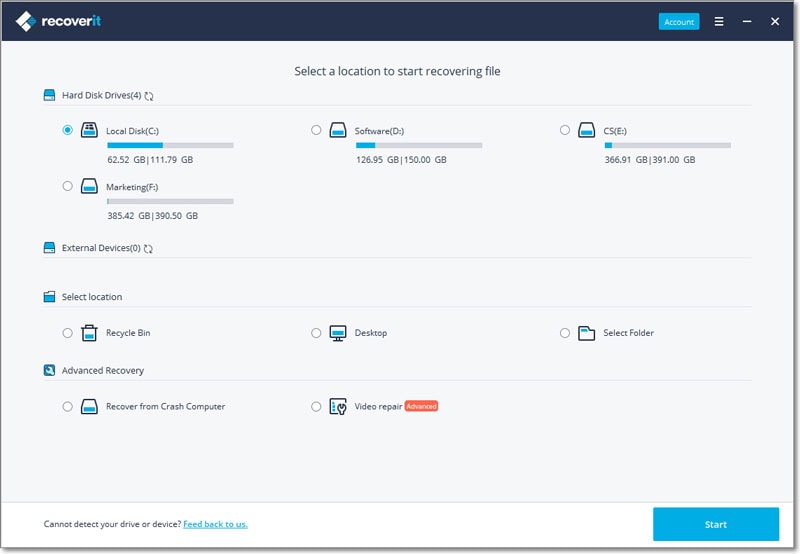 One of the key choices has to be Recoverit for Windows. There are different formats of recovery methods which are available and it is extremely easy to use. You can recover lost files and even those which have been lost while partitioning as well. The quick and deep scanning along with the provision to preview files before makes it an excellent choice. Data Recovery for Windows supports a plethora of different file formats which includes but is not limited to texts, images, audio files, documents and more. It is fully compatible with Windows XP, 2000, 7, 8, 8.1 and Windows 10.
Pros: ● It comes with different recovery modes which helps you recover varying file types.
● It can recover files that have been deleted from the recycle bin or even permanently deleted as well.
● It also has the provision to recover files which got lost because of faulty partition or accidental deletion of partition and damaged partition as well.
● Files lost during transfer or even because of formatting issues can be recovered as well.
● You can preview the files before recovering them.
● It uses a read only process and thus won't alter any data which is already present.
---
2. Data Rescue PC3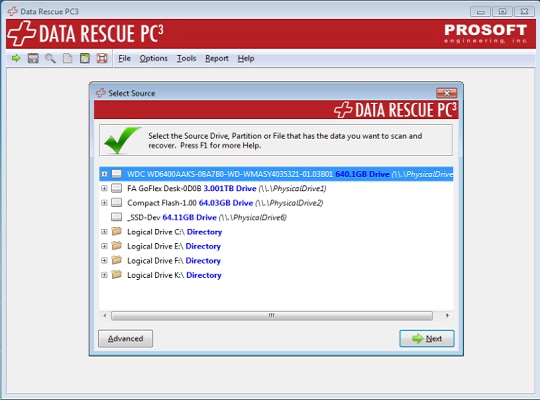 This is an excellent software which seems to do a commendable job when it comes to rescuing your lost files and recovering them. It has its share of great features too. It runs on Windows operating system and even Linux.
Pros: ● It offers thorough scanning and gives pretty good recovery of files
● You can preview the files before recovering them
● You have the option to search through file type
● It also offers RAID recovery too
Cons: ● The performance is a little poor in solid state drive as it failed to recover all lost files
● There is no provision for live chat
---
3. Stellar Phoenix Windows Data Recovery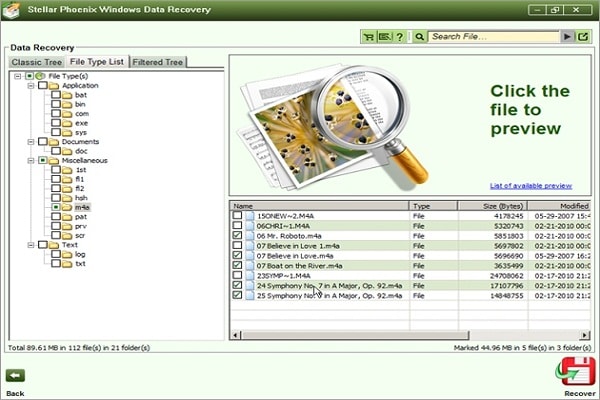 A lot of people choose this tool for Windows 10 because of the great features it offers.
Pros: ● It can help you recover your deleted emails from outlook
● It recovers various files including images, documents, audio files and more
● You can also recover mission critical files
● You can preview the files before recovering them
● You have the option to image your hard disk and save the data at a desired location
Cons: ● Users complained that the performance was sloppy when recovering MS office files
---
4. Mini Tool Power Data Recovery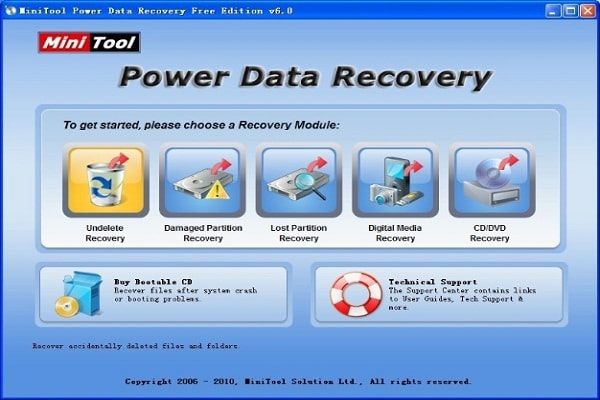 It is an excellent tool for solid state recovery. It does offer plenty of different recovering modes to pick from and the performance is top notch too. It can run on older OS version including Windows 98/ MN/ NE/ XP/ 2000 and 2003.
Pros: ● It supports a wide variety of file types which can be recovered
● You can recover files from damaged and even lost partition as well
● Files can be recovered from digital media and CDs and DVDs as well
● It also offers RAID recovery capabilities too
Cons: ● When trying to recover files from damaged hard disk, the performance was pretty poor
● It might take some tome getting used to its working method
---
5. Ontrack EasyRecovery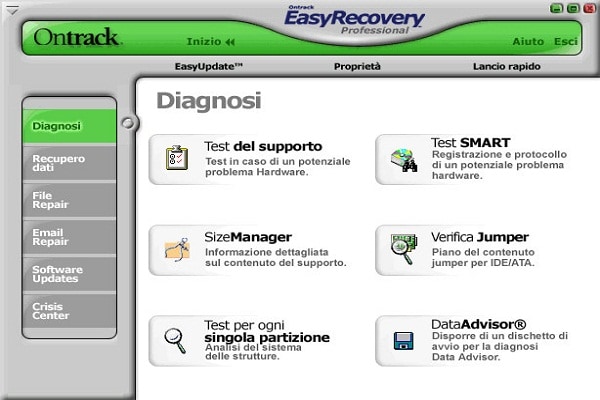 This is perhaps one of the most popular tools among both business and personal users. It is compatible on diverse Windows platforms.
Pros: ● It also has an automated wizard which can perform the functions without the need to understand the complexities
● It can recover files from lost and even corrupt and formatted partitions as well
● It supports different type of file formats
● You can preview the files before recovering
Cons: ● Sometimes, it recognizes the wrong files and categorizes them under faulty file formats
● There are different versions for professional and personal use and the price can be a little expensive