Hard drives are undeniably the most significant part of our computers because this is where we store all our valuable documents, pictures, music files, videos and a lot of other important data. Today's hard drives are smartly engineered to stay quiet and even the insignificant noise they make is successfully covered by the fan noise. Thus, whenever you hear strange clicking noises coming from your drive, it is very likely of you to start worrying. When the hard drives don't sound right, there is something wrong with your drive that needs to be solved. So, if you've heard your hard drive clicking, it is essential to identify the problem and solve it so the drive starts functioning again.
Part 1. Hard Drive Clicking? What Is the Causes and How to Solve it
Hard drive clicking is a crucial process to understand. To understand it thoroughly, you should know there is a disk read/write head in every system that hovers over the platter of a hard drive and quickly scans across it for either reading data from the drive or for adding data to it.
If any unwanted damage is done to the platter's design, suppose the head crashes for instance, and then the head comes in contact with the platter and damages it. Thus, the head becomes unable to perform its function. It keeps moving back to its original position in order to figure out its correct position on the platter.
So, whenever the read/write head reaches the end of the platter and hit a stop, a click sound is heard. This is hard drive clicking. If this happens too many times, it will eventually damage the read/write head and render the drive useless. Running a clicking drive can cause a bad situation to become worse and sometimes very expensive to fix.
Other common causes of clicking hard drives are:
•Dropped hard drives commonly click and so they should not be used.
•Damaged firmware causes disks to click.
•Weak or failed heads and damaged service area are other causes of hard drive clicking.
•Heads out of alignment.
How to Fix Hard Drive Clicking Problem
Unfortunately, once your drive starts clicking, it is evident that there is some sort of mechanical issue associated with the drive. You may need to take your drive to a date recovery professional because the longer you leave your drive running as it is, more damage will be done to the platter. If this happens, it would become almost impossible to recover your data from the drive over time.
Without the proper diagnostics equipment and enough experience, mostly all the issues causing hard drive clicking will need help from a professional. The drive will very likely need to have its head replaced or probably get its firmware repaired. This will prompt your drive to initialize properly so you can access your data. However, this is a temporary solution for recovering your files from the drive.
---
Part 2. How to Recover Data from Clicking Hard Drive
One of the most effective and easiest solutions of recovering data from clicking hard drive is to get Recoverit for Mac (Recoverit for Windows) software. This software is designed to help you lost, deleted or formatted data from almost any internal or external hard drive.
Why Choose This Software to Recover Data from Clicking Hard Drive:
The program gives you an option to preview files before you decide to retrieve them.
Deep Scan feature is also powerful to find out all the files lost on your external or internal drive.
It performs read-only process for restoring data in its original form.
The user interface of the program is intuitive and packed with features.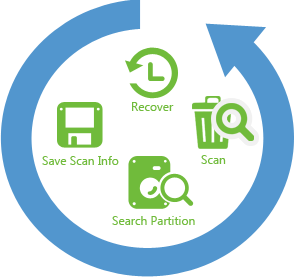 This tool is keenly developed with amazing features to help you restore any kind of data that is lost, deleted or formatted on your system. From videos to audios and documents to archive files, this tool can recover almost all types of files with ease. It is the simplest, fastest and safest data recovery software because of its simple to use and intuitive program interface. The tool is compatible with almost all the devices. You can count on this tool for recovering data not only from the hard drives but from the external storage devices as well.
---
Step-by-Step Guide for Data Recovery from Clicking Hard Drive
Step 1. From the official website of the tool, you can download and install the program on your Mac computer in few easy steps. Once the tool is successfully downloaded, run the program on your system and connect the hard drive from which you want to perform data recovery.
The main user interface will appear on your screen where you will the supported filt types. Now mark the file types that you wish to recover and hit "Next". This will start the process of recovering your important files from the hard drive you have connected.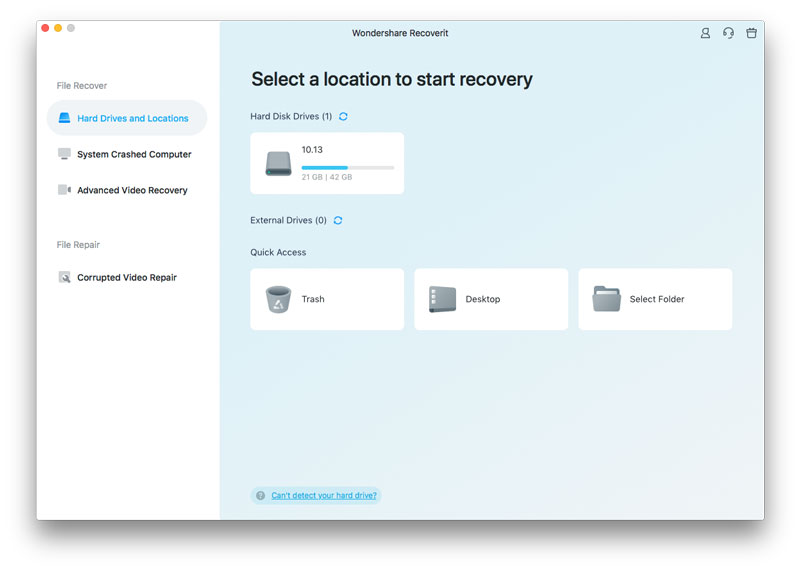 Step 2.Now you will see all the hard drives including both internal and external line up on your screen. From the list, select whichever drive you want to scan and recover data from. Select your drive and click on "Start" button to continue.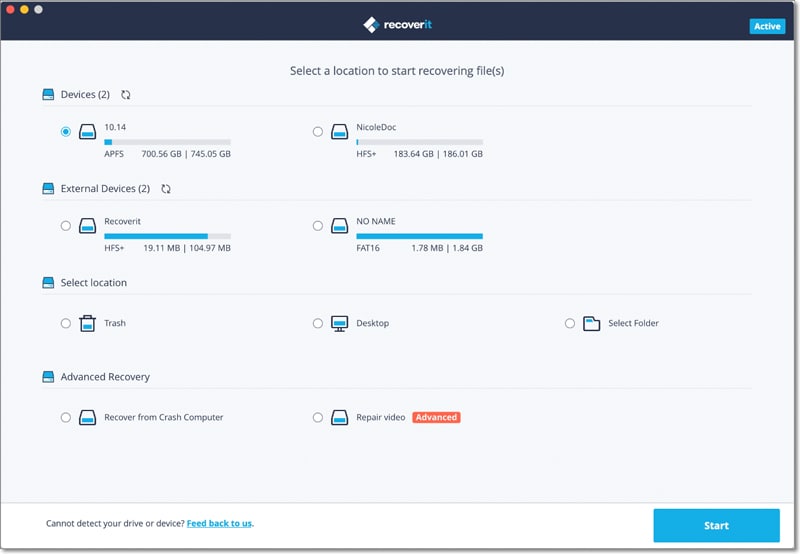 Step 3. As soon as the scanning finishes successfully, a list of all the files on your clicking hard drive will come up on your screen. You can use the Preview option to see files before recovering them and then tick mark all the files you want to retrieve. Select files and then click on the "Recover" button to retrieve them. A pop-up window will appear on your screen, select the folder where you want to save recovered files and click on "OK".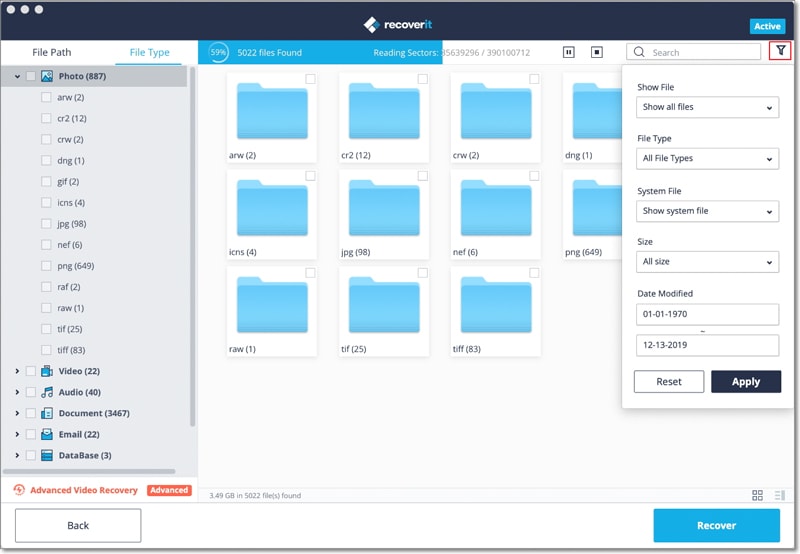 You may notice the "Deep Scan" option located on the lower left, which is designed for finding out all the files lost on your drive if you can not find your wanted files from the previous scanning results. Thus, if you have lost your files because of clicking hard drives, it is time to download this tool and get them back as soon as possible.