Back in 2015, Twitter got flooded with a new type of meme that at first glance looked quite disturbing to many people. However, over time, these memes have become a trend in the social media world. Yes, we're talking about "deep fry memes".
If you own a meme page on any of the social media platforms these days, you must know the essential tips and tricks to create your own deep-fried memes. Apart from helping you provide funny content to your followers, these types of memes will also make your page more popular. So, here's a comprehensive guide on how to deep fry a meme and use it to improve your account's popularity.
You may also want to know which is the best Facebook meme pages, or the most popular Twitter meme accounts.
[Q&A] What is a Deep Fried Meme?
Despite being extensively popular, many people on the Internet might not be familiar with deep-fried memes. If you're one of them, don't panic, as here's what you need to know.
Deep-fried memes are basically images, GIF, videos that are visually exaggerated and blown out to give them an artistic effect. The exaggeration is done to the extent that these memes start looking pixilated and give a grainy look.
The main objective behind posting "deep-fry memes" is that they have a strong humor element that can make anyone laugh. In many cases, these memes are also used to allow social media followers to go down the memory lane and remember those old school vibes.
So, now that you know what is a deep-fried meme, let's go ahead and understand how to deep fry a meme for your own social media accounts.
---
Step-by-Step Guide - How to Deep Fry a Video Meme with the Best Deep-Fried Meme Generator
When it comes to deep-frying a meme, you'll have to use a third-party editing tool. There are different types of editing tools you can use for this task. However, to make it more convenient, we've cherry-picked two of the best deep-fry meme generators that offer an extensive range of editing tools to effectively deep fry a meme.
1. The Best Deep Fried Meme Generator - Filmora Video Editor
Filmora is one of the most popular editing tools right now. From novice editors to professionals, many videographers use Filmora Video Editor to edit their footage and compile engaging videos.
However, one thing that many people don't know about the tool is that it can also be used as a deep-fry meme maker. Since a deep-fry meme is created by overlaying different video effects on top of each other, Filmora is the most suitable tool to do the job. It boasts 300+ video effects which will give you the liberty to edit a meme the way you want. Moreover, with advanced editing features like color correction, filters, and transitions, you'll be able to deep fry a video meme and give it the required pixilated look.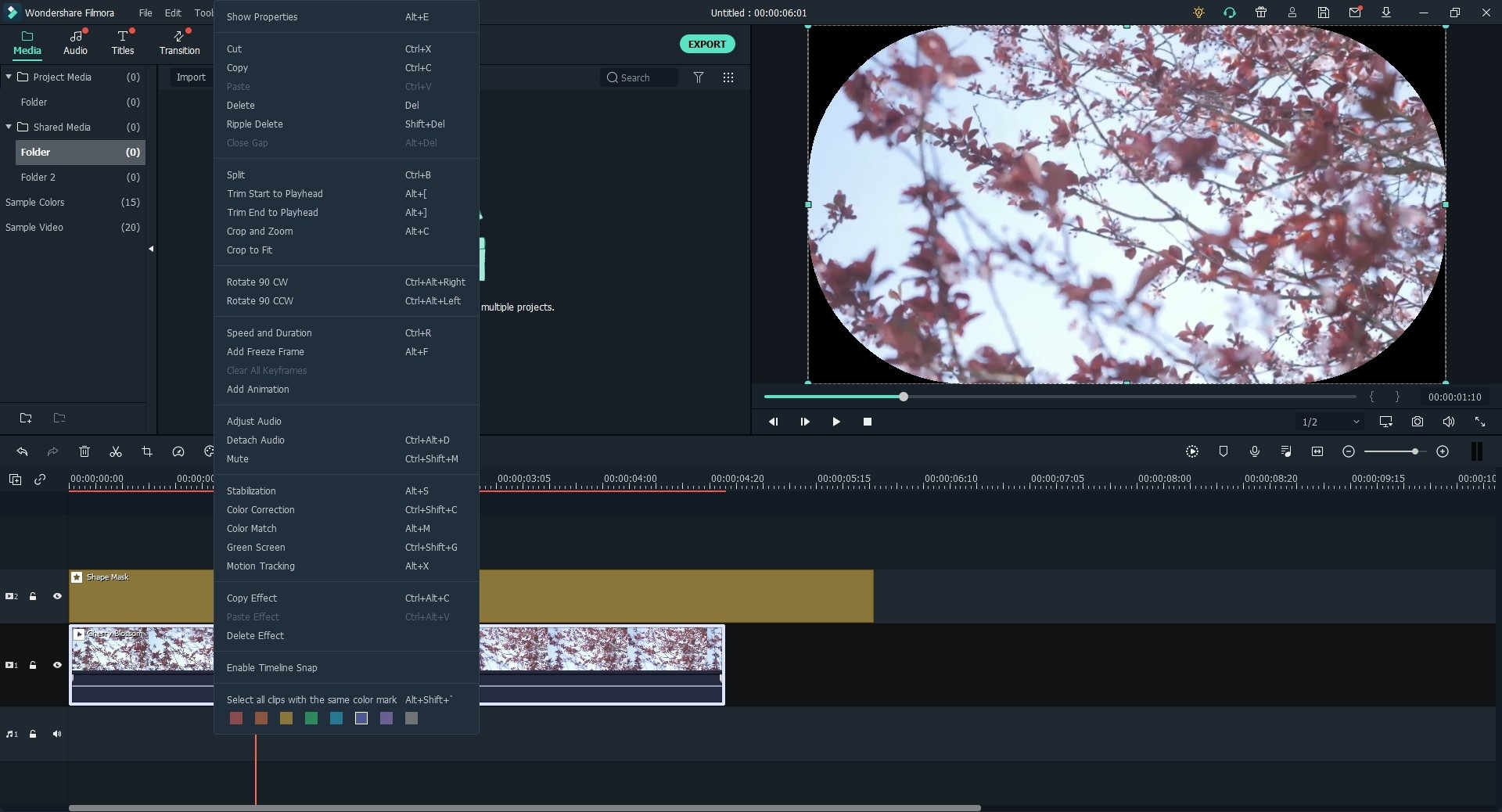 Here are a few of the features that make Filmora a reliable deep fry meme maker:
300+ Video Effects can be used to edit memes in different styles
Choose from a wide variety of transitions
Filmora can be used to create memes by editing images, GIFs, and videos
If you're a beginner, there's a dedicated Filmora academy with plenty of tutorials that'll help you get familiar with the software
2. Step-by-Step Guide - How to Deep Fry a Video Meme with Filmora Video Editor
Here's the step-by-step process on how to deep fry memes using Filmora Video Editor.
Step 1 - Download and Launch Filmora
First of all, go to the Filmora download page or click the direct download button to download the software on your PC. Now, run the launcher and follow the on-screen instructions to install Filmora on your system.
Step 2 - Import Media Files
Now, you'll see the main interface of "Filmora". Click "Import Media Files Here" or tap the "Import" button to select a picture or video from your local storage. You can also directly "Drag & Drop" the media file into your timeline.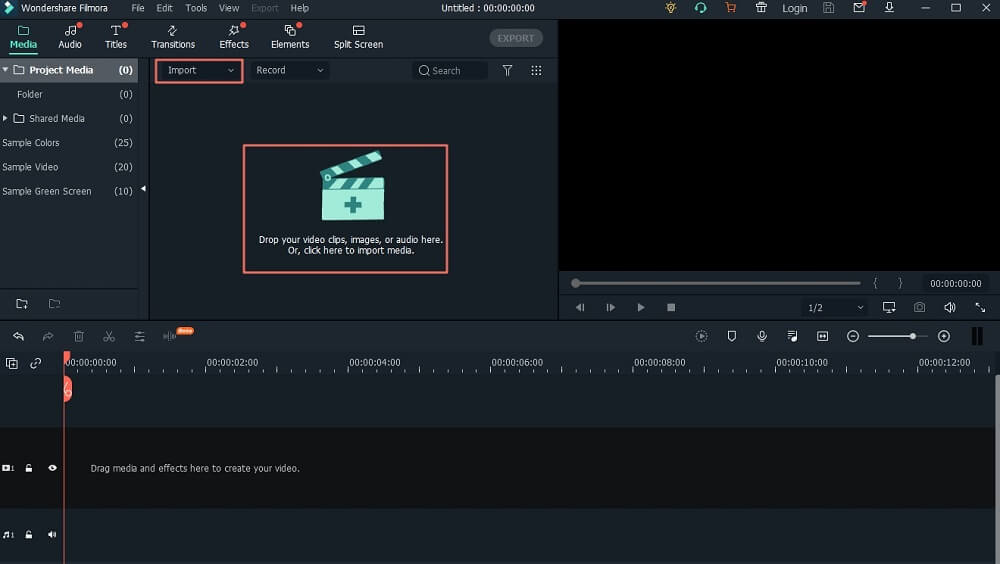 Step 3 - Start Editing the Meme
Once you have imported the desired media file, it's time to convert it into a deep-fry meme using different editing tools in Filmora. Here are a few different methods to edit imported files:
1. Split it to Short - Memes need to be short, which means you'll always have to remove the unnecessary part of a video. Filmora Video Editor provides a dedicated "Split" tool that you can use to split a video clip into two parts and delete the unnecessary portion.
To do so, hover the cursor to the point where you want your video to end. Now, right-click and select "Split". Once the video is split, you can simply press the "Delete" key to delete the remaining part.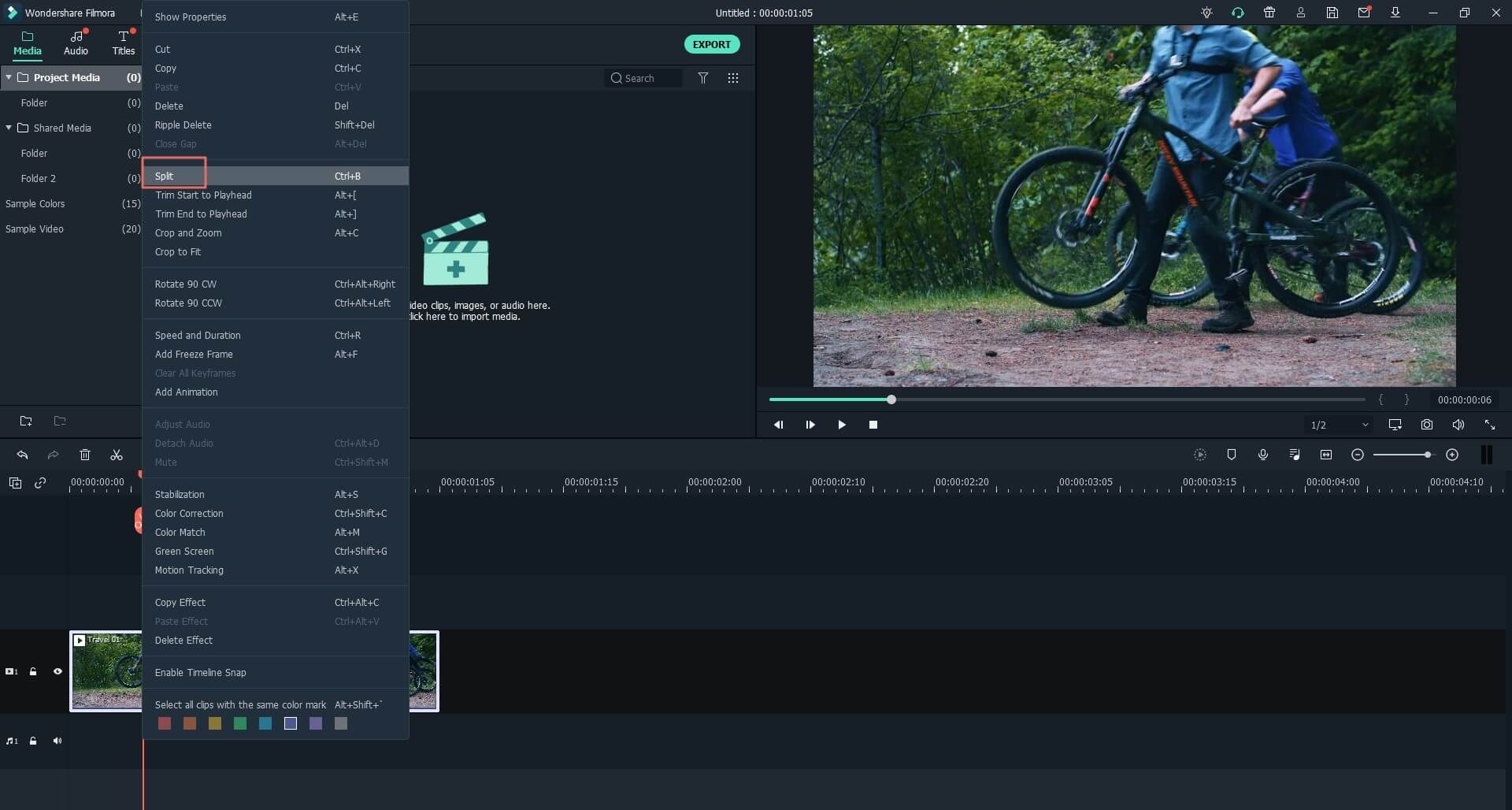 2. Add Caption - You can't deep-fry a meme without adding a funny caption on it. Thankfully, Filmora has a dedicated "Text" tool that you can use to quickly add a text layer on your video/image/GIF.
Press the "Text Icon" and drag the desired text-style on your timeline. Now, add the text by navigating to the "Preview" window. Filmora offers dozens of text styles & fonts. So you'll have plenty of options to choose from.
Click here to learn which is the best meme text font and how to add font on meme.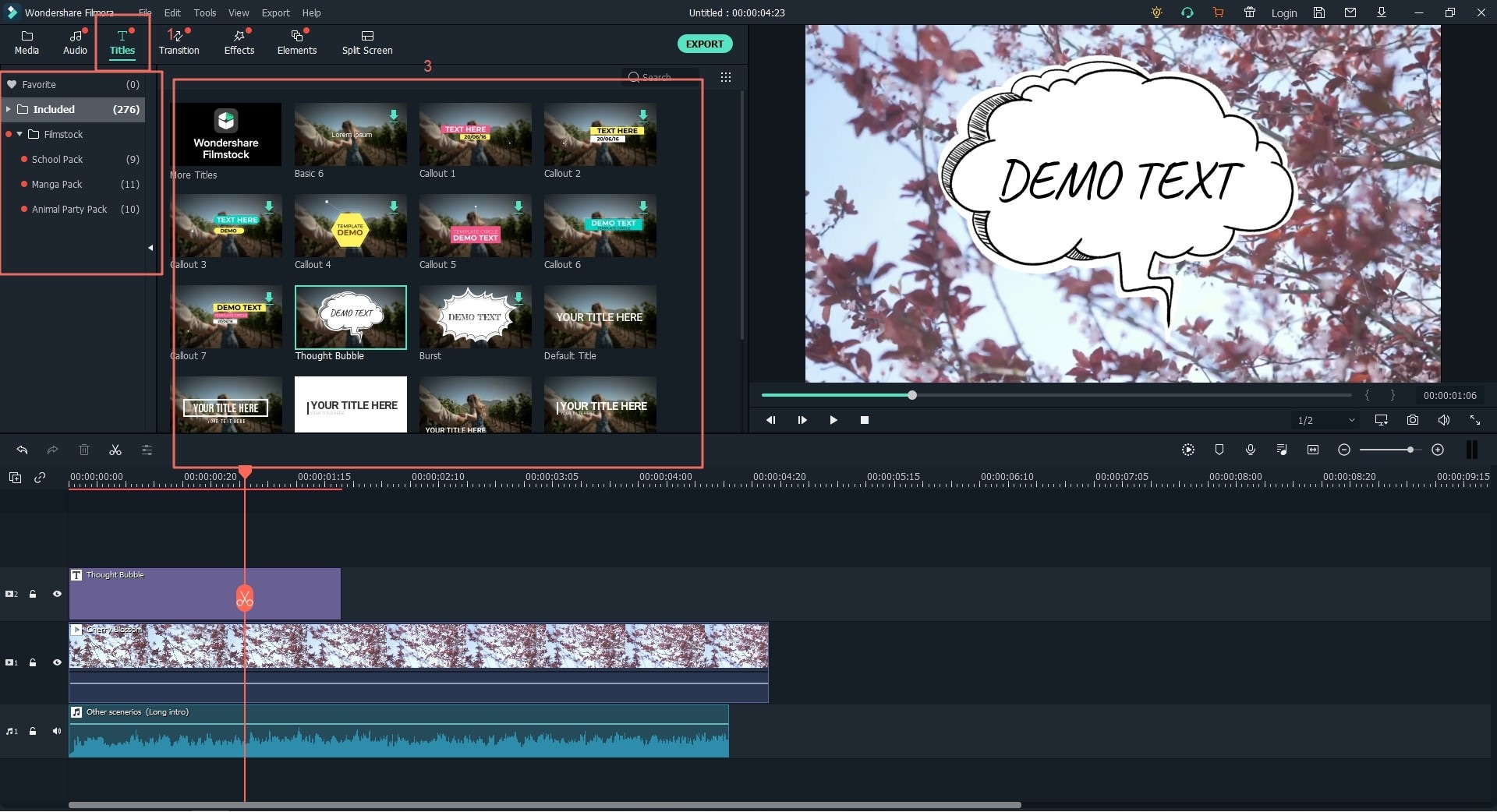 3. Layer Visual Effects - As we mentioned earlier, Filmora has 300+ visual effects that you can overlay on your videos to give them the required old-school look. You can browse the list of effects and choose the one that suits your deep-fry meme.
You can also add royalty-free effects to your meme using Filmstock, a platform that provides a wide variety of media assets including visual effects, royalty-free music. So, if you want the final meme to be extremely engaging, you can also select visual effects from Filmstock.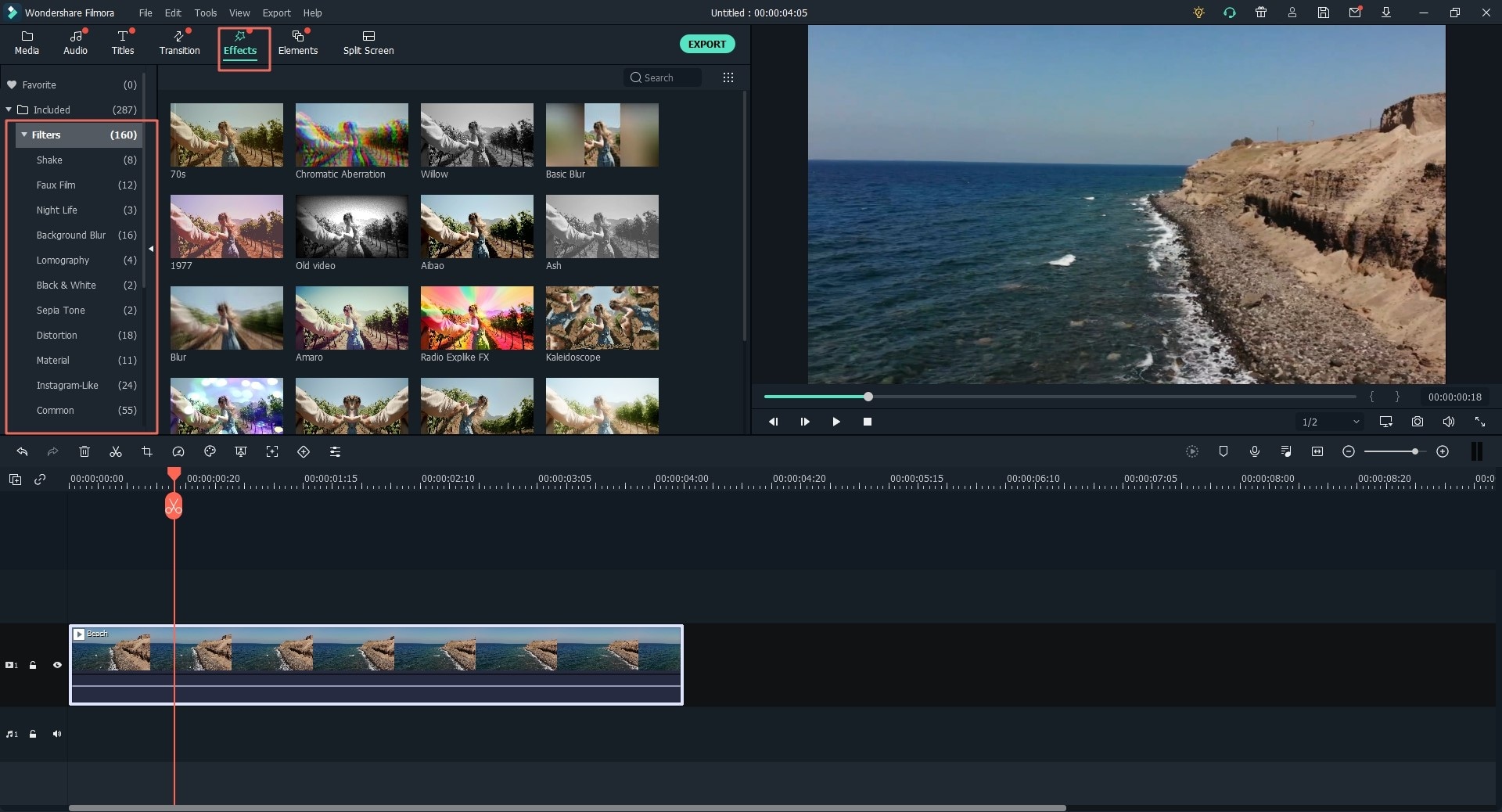 4. Adjust Properties - After adding the visual effects, it's time to tweak the basic properties like contrast, exposure, and saturation to give your video the required blown-out artistic look.
You can adjust video properties through the editing panel. Simply double-click the video thumbnail in the timeline and this will bring up the editing panel. Here you'll find different editing options including contrast, brightness, color, etc. Drag the sliders to adjust the video's colors as per your requirement.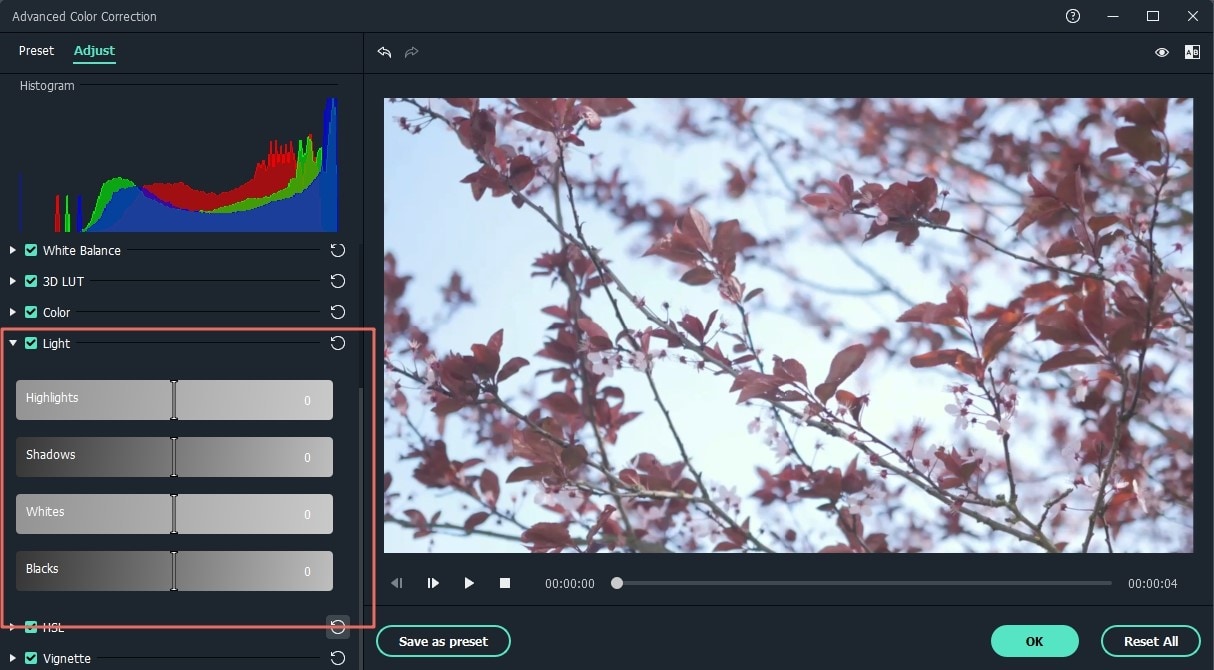 Step 4 - Export the Video
Now, that the entire video is edited, it's time to export it to your PC. Click "Export" and choose the output format for your meme. You can save the meme in different formats using MP4, GIF, AVI, etc.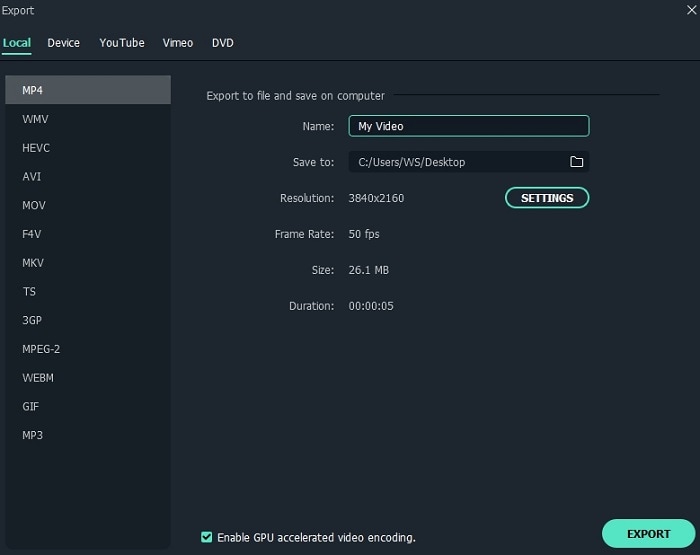 That's how to deep fry a meme using Filmora Video Editor. If you also want to create engaging deep-fried memes, install Filmora on your PC and start making funny memes instantly.
---
How to Deep-Fry a Meme with Meme Deep Fryer
In addition to Filmora Video Editor, there are several online tools that can be used to deep fry a meme. One such online deep fry meme generator is Meme Deep Fryer. It is an online tool that's specifically tailored to deep fry memes by performing different editing operations on an image.
However, unlike Filmora Video Editor, you won't be able to edit videos using this online tool. Basically, it's designed to perform basic adjustments on an image and turn it into a deep-fried meme instantly.
So, if you already have a meme that requires little tweaking, you can use Meme Deep Fryer to get the job done without wasting any time. Follow the below-mentioned steps to convert a regular meme into a deep-fried meme using Meme Deep Fryer.
Step 1 - Go to the home page and click the "Browse" button. This will prompt you to the "File Explorer" window where you can select the image that you want to convert into a deep-fried meme.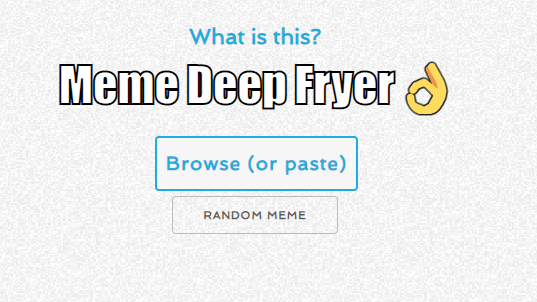 Step 2 - Alternatively, you can also tap the "Random Meme" button to let the tool bring up a random meme. This feature is extremely useful when you already don't have an image or video.
Step 3 - Once you've uploaded an image, the editing panel will open automatically. Here you'll find a wide variety of editing options such as brightness, contrast, sharpen, saturation, etc. Move these sliders to adjust the image properties as per your interests. There's also a "jpeg repetition" slider that'll allow you to adjust the number of times the "jpeg" images have been overlaid on one another.
Step 4 - After you've edited the image, simply click the "Save Image" button to save the image to your local storage.
That's how to deep fry a meme using an online deep fry meme maker. However, since this option has limitations, it's better to use Filmora Video Editor, especially if you want to create unique deep-fried memes.
Conclusion
We hope that the above guide helped you understand how to deep fry a meme using different tools. It doesn't matter if you run a meme page on Instagram, Twitter, or Facebook, the above-mentioned tricks will help you create deep-fried memes for your followers. If you have millions of social media followers, it's better to use a professional tool like Filmora Video Editor to create extremely funny and engaging memes. So, download the software on your PC and use its tools to create deep-fried memes.