Memes and meme websites/pages have become an integral part of the digital media in recent years. Social media platforms such as Facebook, Twitter, and Instagram have played a huge role in popularizing the meme culture. You will be surprised to know that the word 'meme' was coined by biologist Richard Dawkins back in the year 1976.
[Bonus] If you want to know which is the best Facebook meme pages, good Twitter meme accounts and awesome Instagram meme accounts, you can click these links we list for you.
Memes are basically images, videos, or texts which are fused with humor. They have the power to become viral within a few hours and this strategy has been implemented by several companies for their marketing campaigns. Companies have used memes to create a buzz in social media and that has proved to be the most powerful marketing campaign for them.
So, do you know which is the best meme websites where you can find the funny meme?
We have listed the 12 hilarious meme websites in this article for you.
Now, let's get started to check one by one.
Part 1: What is Meme Short for?
You might be thinking what is 'meme' short for? 'Meme' is a shortening of 'modeled on gene'. The term was coined by biologist Richard Dawkins in the year 1976 when he blended the Greek word 'mimeme' with the English word 'gene'. The word was first used in his book 'The Selfish Gene' and according to the author 'meme' simply meant an 'idea'.
Bonus: If you want to make funny memes by yourself, Filmora Video Editor is the best meme maker for you. Not only can you use Filmora to edit video/audio, but you can also use it to create the funniest memes with its awesome features, and convert them into GIF and other meme formats.
Step-by-step guide of creating photo meme with Filmora
Before starting, make sure that you have downloaded the software. Once Filmora is downloaded, follow these three easy steps to create a photo meme:
Step 1: Import media
Start Filmora and import the picture you want to create a meme with.

Step 2: Drag the picture to the timeline
Drag the picture to the timeline. At the same time, you can view the picture and the editing effect afterwards in the preview box at upper right corner.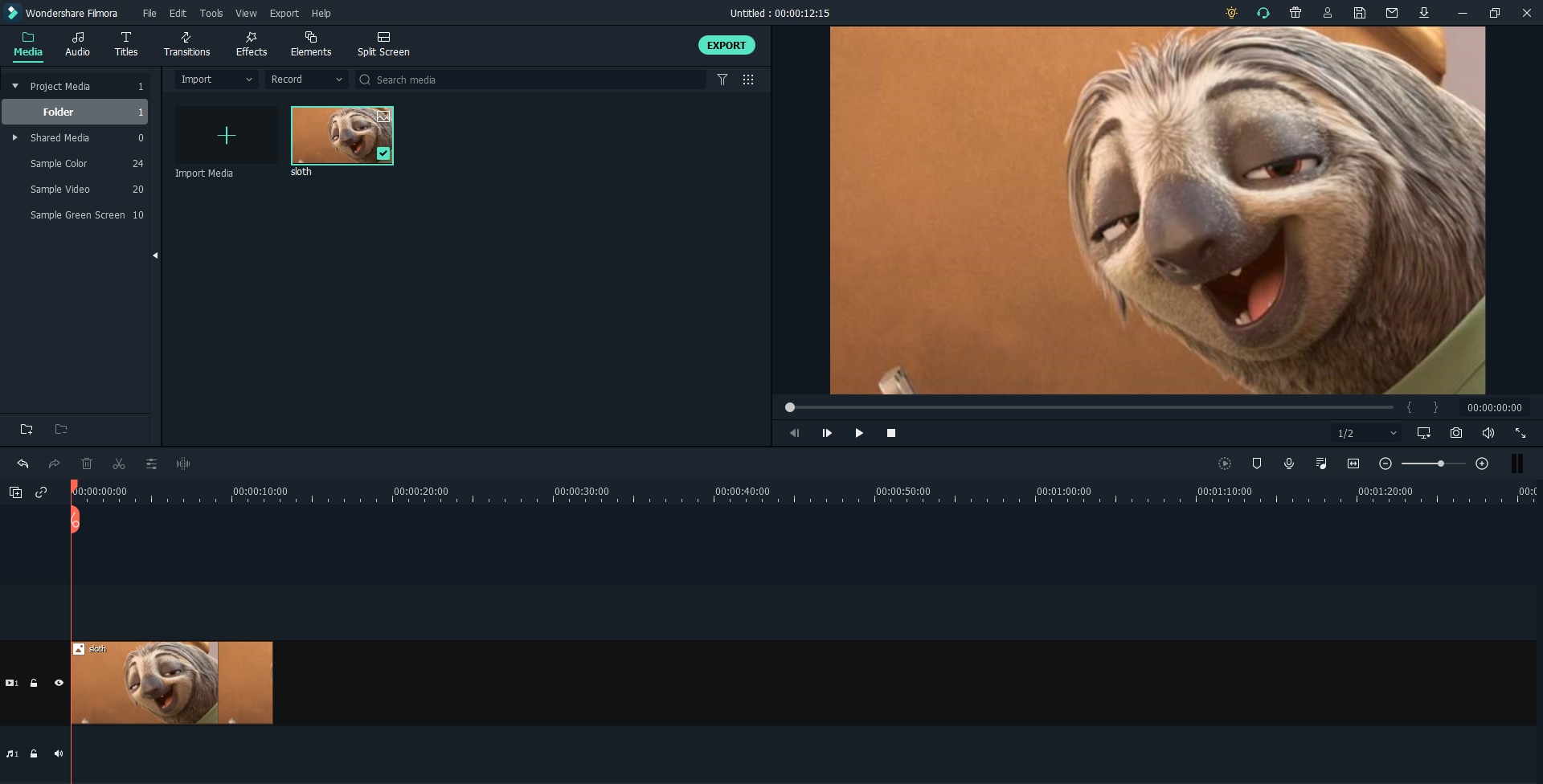 Step 3: Add Text to the Picture
To add text, click the "Title" tab. A menu has opened click on plain text.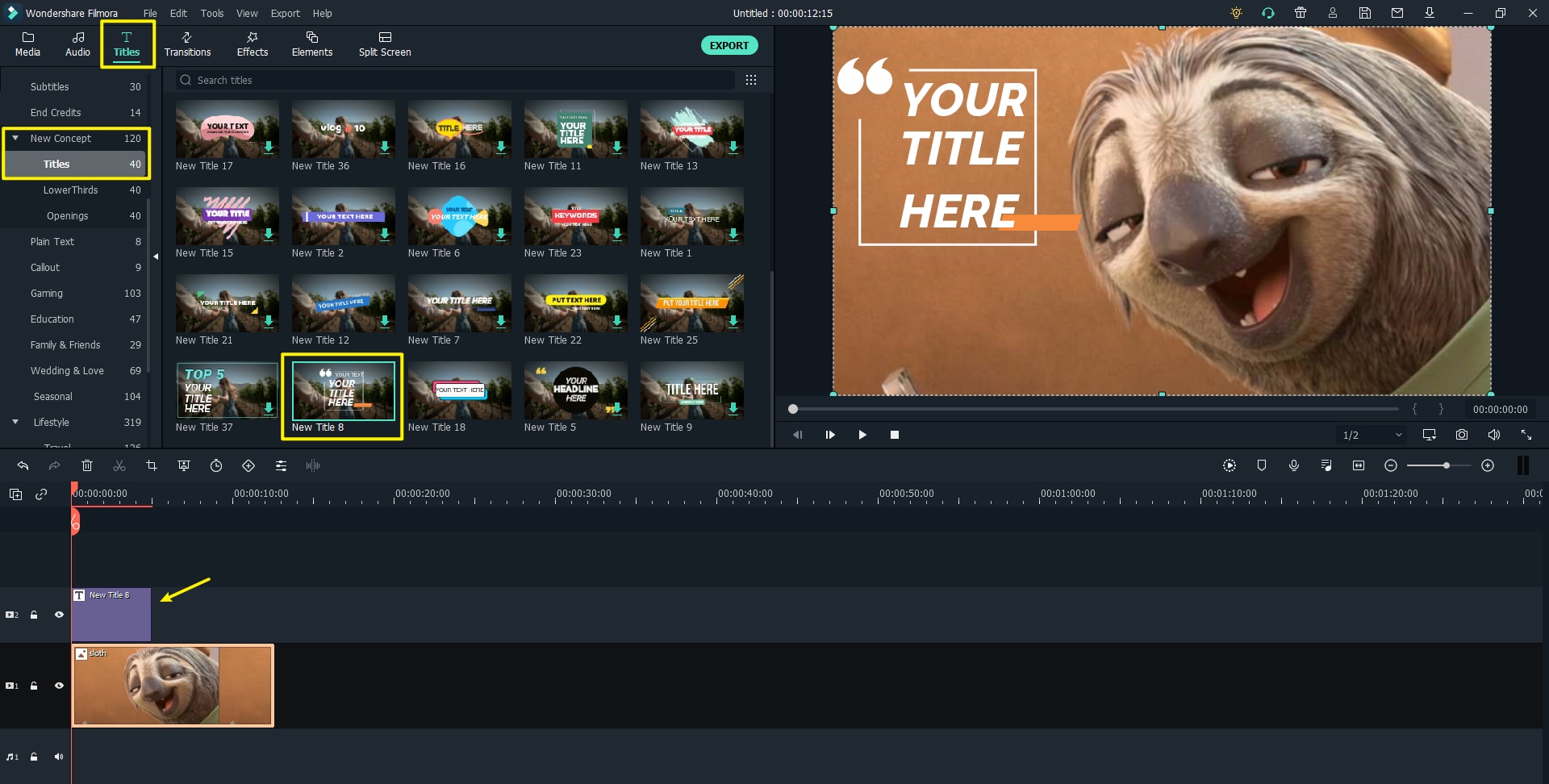 Step 4: Adjust the text style as you like
Enter text to generate a funny meme. You can edit font size, font color and text position.

Step 5: Take a snapshot of the edited picture and export the final meme
Once you are satisfied with your creation, click the "snapshot" icon at the lower right corner of the preview box and find the snapshot in the Folder. Then, click the "Export" button to export it.

Congratulations! You have successfully created your funniest meme. Now, you can post it on your social media platforms like Reddit, Facebook, and Instagram and let the magic happen.
---
Part 2: Top 6 Funny Meme Websites to Find Funny Meme in 2021
Have you figured out the best meme page yet? What is the best meme website in your eyes? Well, let's find out:
#1. Reddit
If you are a meme lover, then you have definitely come across this page or heard of it. Reddit is one of the popular destinations for meme lovers on the internet and is one of the best meme sites in the world. Originally a social news aggregation platform, Reddit has gained popularity due to the high engagement numbers. The website is widely used for increasing publicity and has also led to the creation of new websites as well.
---
#2. 9GAG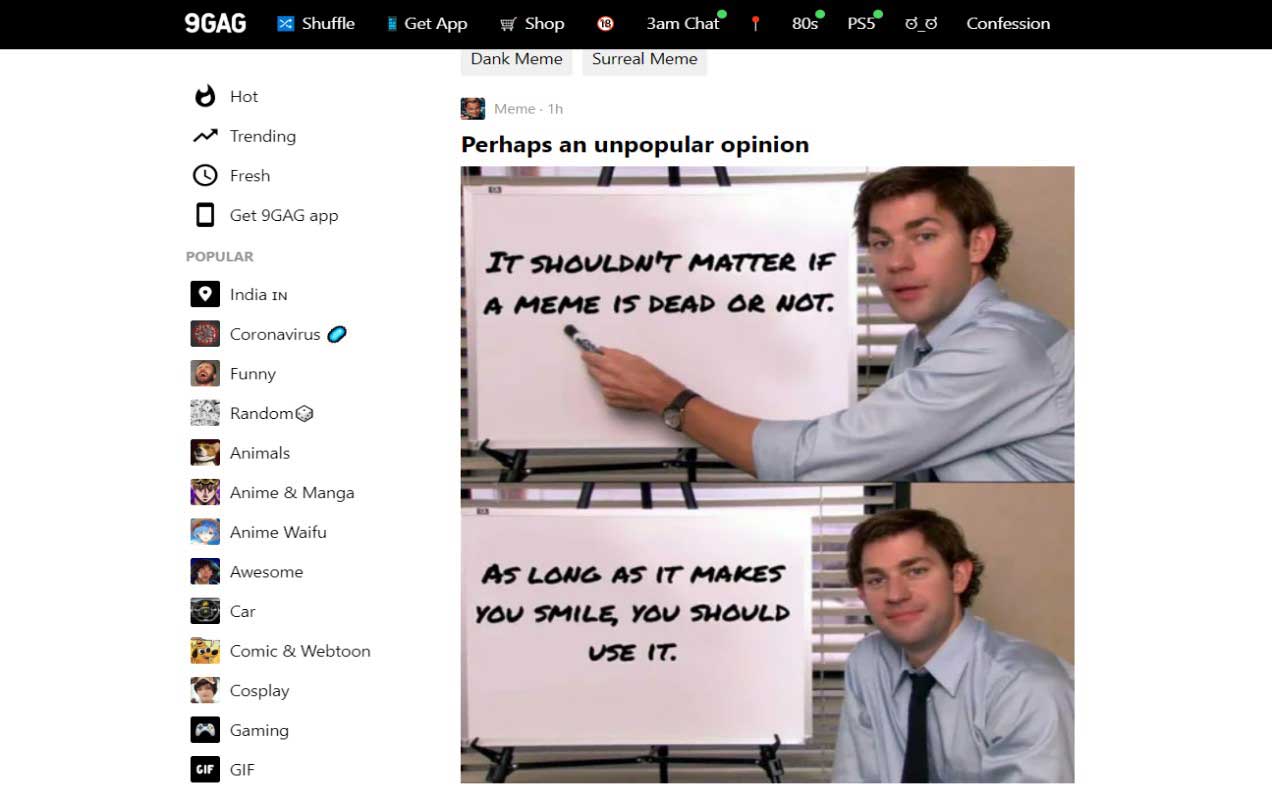 If you are a Facebook user and have been searching for the best meme pages out there, then 9GAG is the page for you. 9GAG is one of the most popular meme pages on the internet. It has a massive fan following on the social media platform Facebook. Currently, there are around 42 million 9GAG followers on Facebook. The company started back in the year 2008 and is currently one of the influential web pages in the world. With its headquarters in Hong Kong, 9GAG allows its registered users to upload and share their UGC from other social media sites.
---
#3. Quickmeme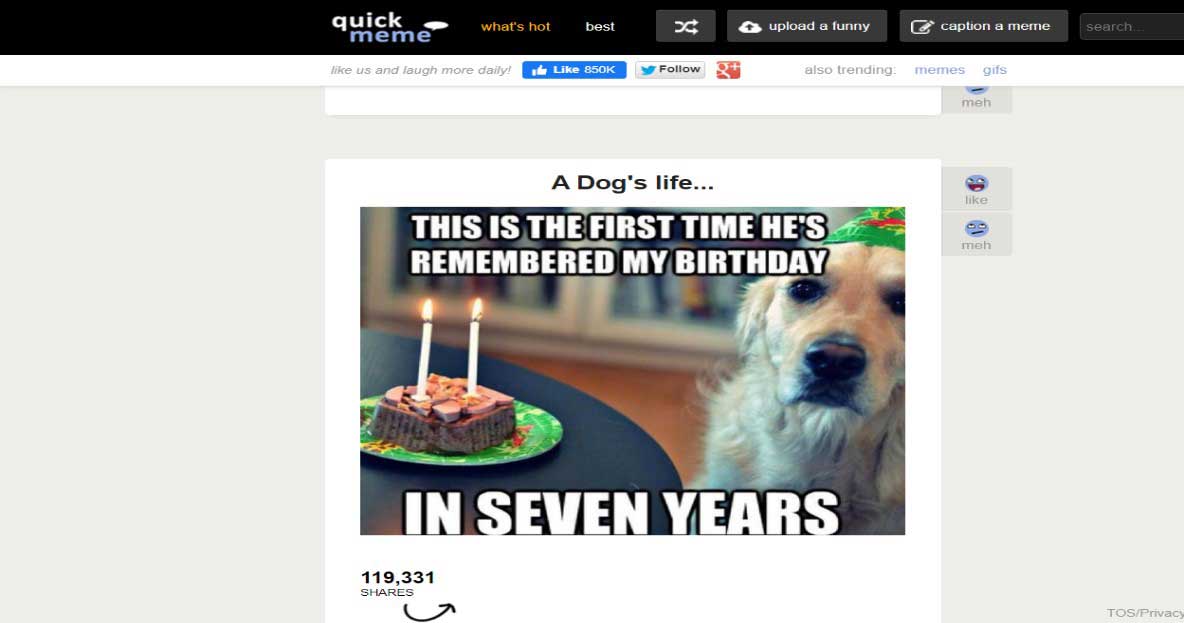 Wondering where to get the latest and trending memes right now? Well, Quickmeme is the page for you. Quickmeme LLC is an internet company that focuses on social bookmarking to enable its users to create memes and share them across other social media platforms. The interesting fact behind the company is that it was created by Reddit users and the motto was to create another platform where they could share Reddit memes.
---
#4. KnowYourMeme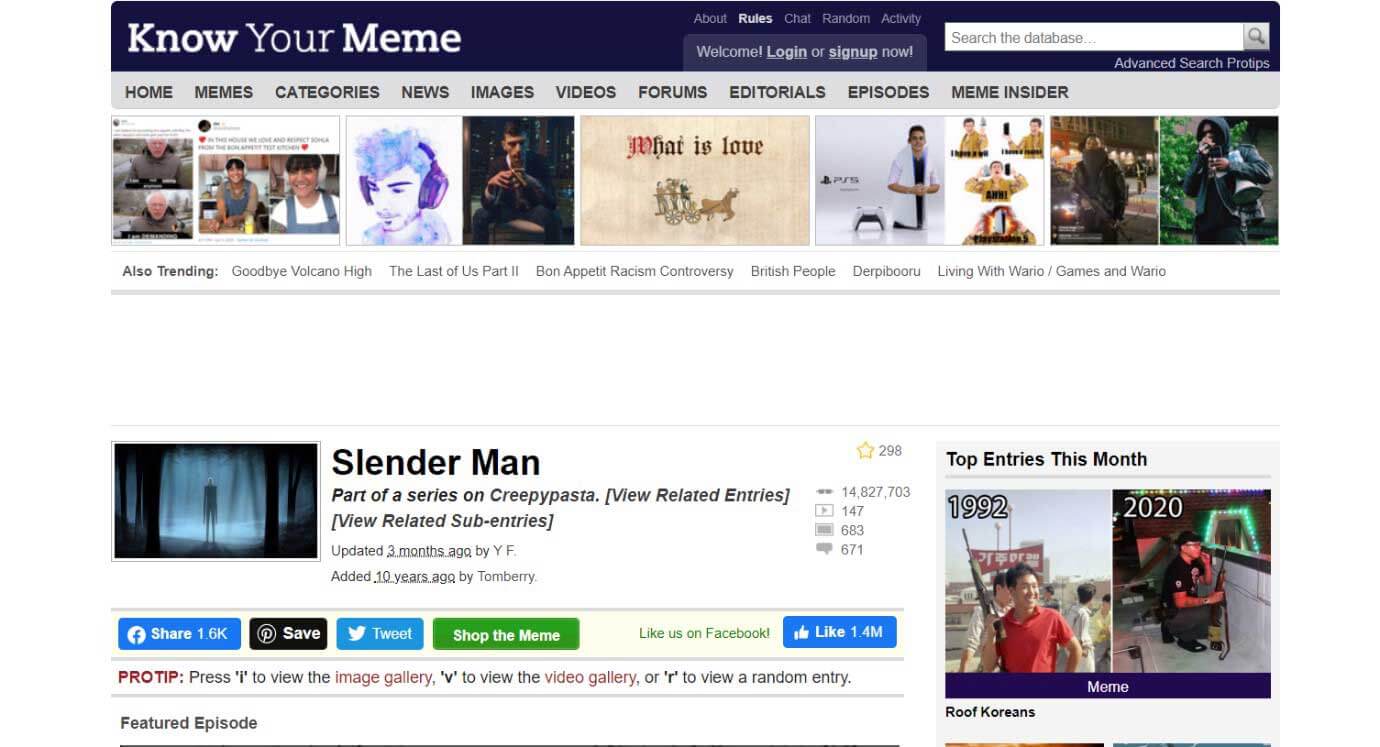 Meme lovers often make visits to this page and there is a reason behind that as well. KnowYourMeme is a popular website that focuses on documenting internet slangs and memes. Launched back in 2007, Know Your Meme has been using the wiki software to capture the various internet memes and viral topics. Basically, it is one of the popular meme platforms dedicated to the internet meme culture.
---
#5. Gifbin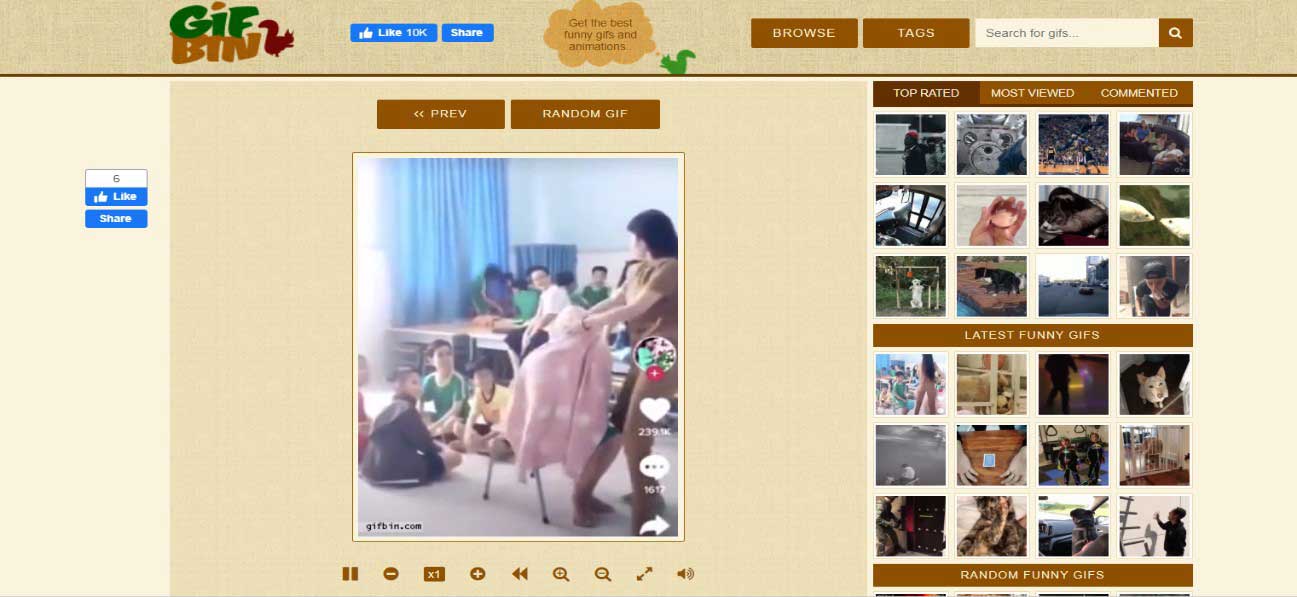 Interested in those funny and exciting GIFs? Gifbin is the one website on the internet that accumulates and publishes various animated GIFs from around the web. Most of the GIFs found on the website are created by the members of the Gifbin team and the rest are collected from other websites and social media platforms.
---
#6. Pinterest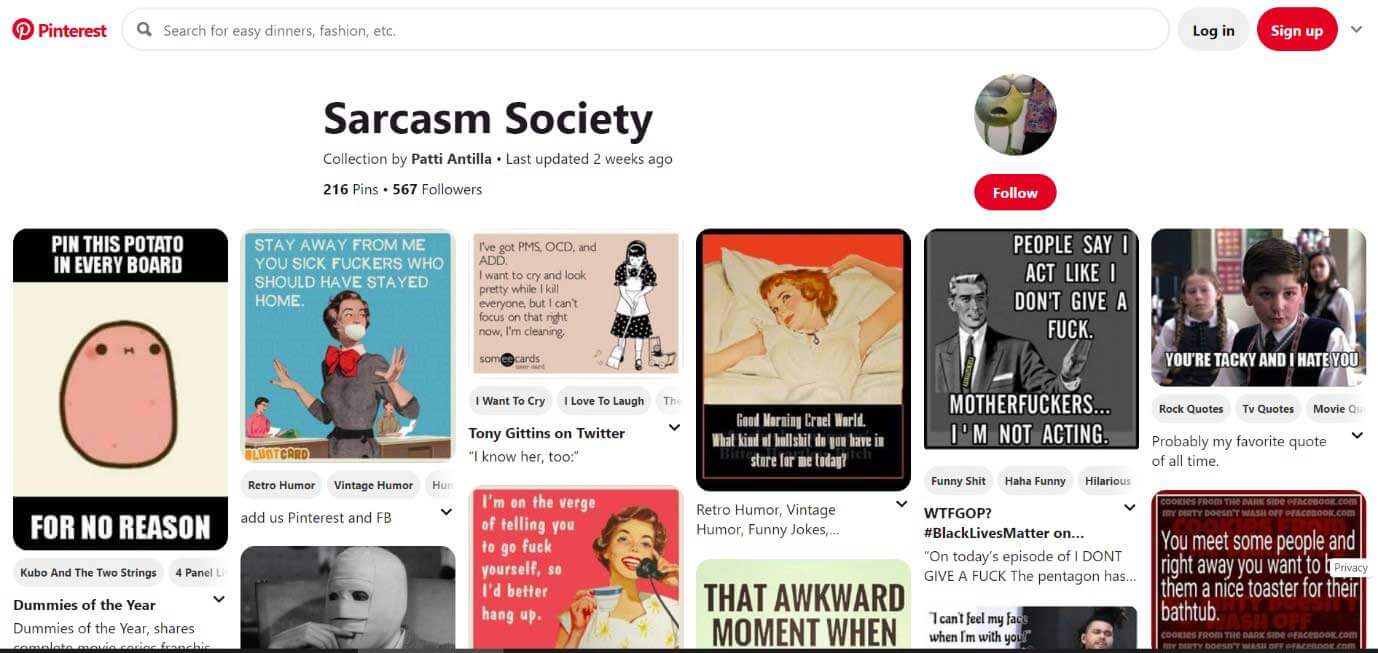 Who has not heard of this image-sharing giant? Pinterest is one of the most popular image sharing sites on the internet which drives in a massive amount of traffic every day. An American social media service and photo-sharing site, Pinterest were launched back in 2010. Wondering how to get memes embedded in your site? It allows users to save their desired content and also has the sharing facility to other sites as well.
---
Part 3: The Best 6 Special Weird Meme Websites to Search Funny Meme
Still, wondering how to find special weird memes and where to find memes on the internet? Well here are 6 meme websites that will help you with your meme search process.
#1. MemebaseCheezburger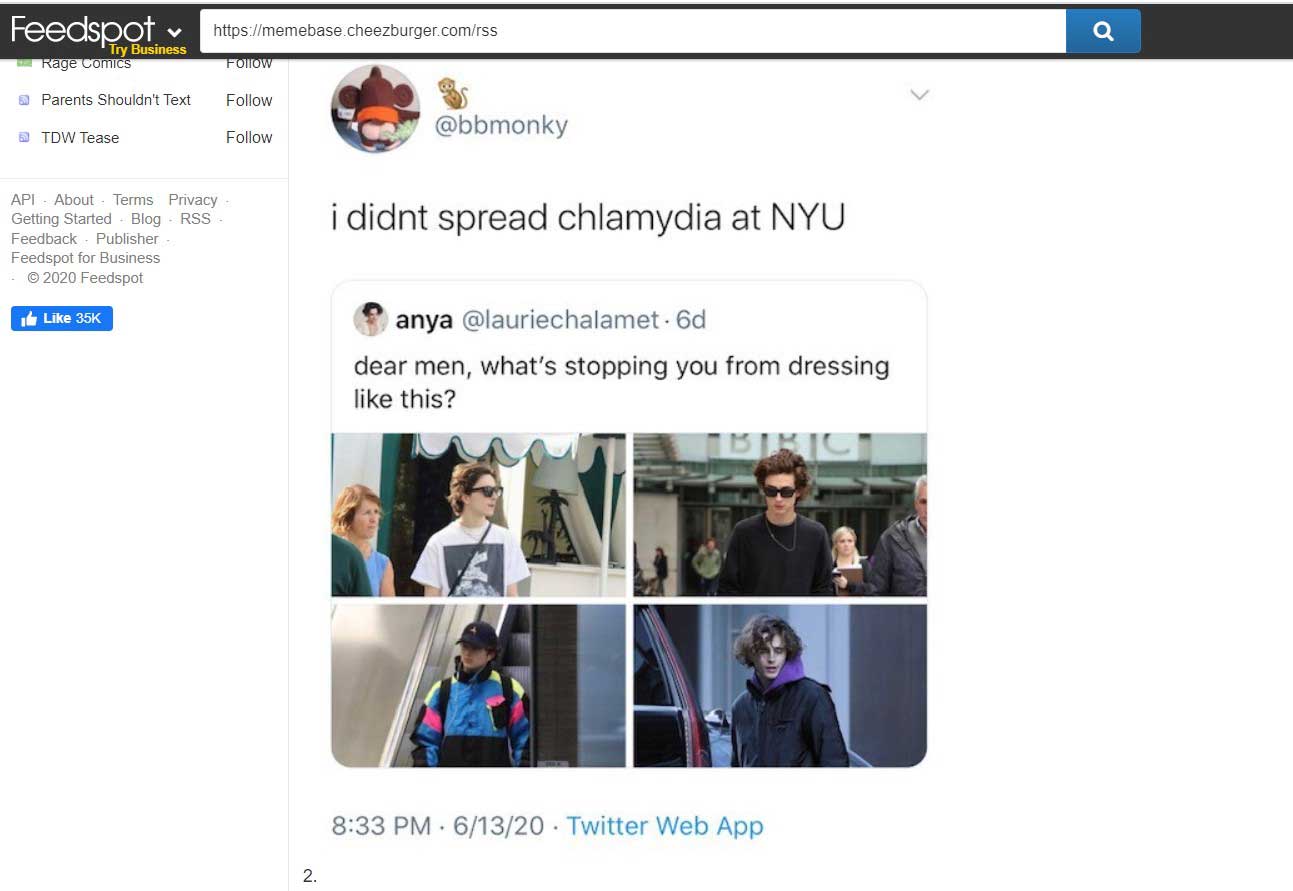 MemebaseCheezburger is a subsidiary of the parent company I Can Have Cheezburger? (ICHC). ICHC was launched in the year 2007 by Eric Nakagawa who is from Hawaii. It is one of the most popular internet meme sites and is the pioneer of the animal-based meme culture that took the internet by storm in recent times.
---
#2. Tenor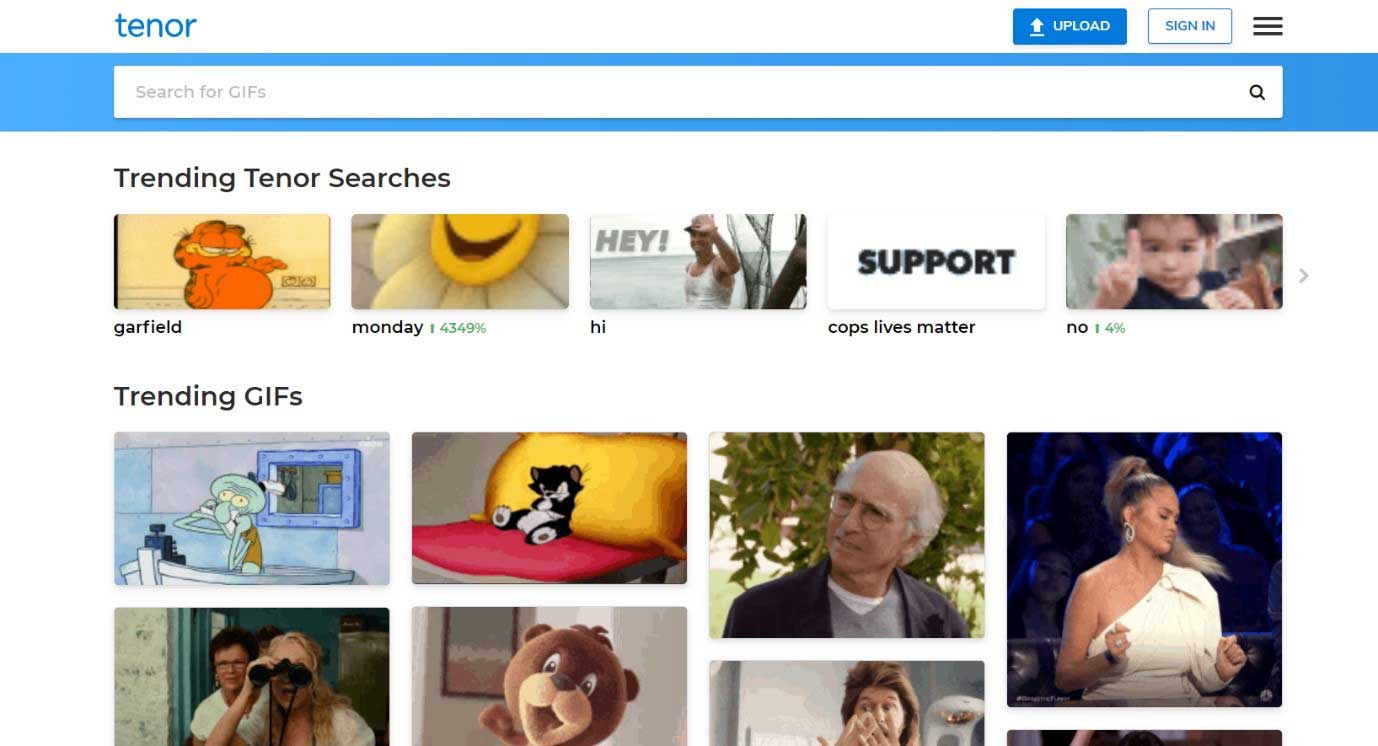 Tenor was launched back in the year 2004 with a motto to define another new type of visual language targeted to mobile users around the world. Big names such as Redpoint Ventures, Tenaya Capital, and OCA Ventures back Tenor and it is undoubtedly one of the popular websites on the internet.
---
#3. Me.Me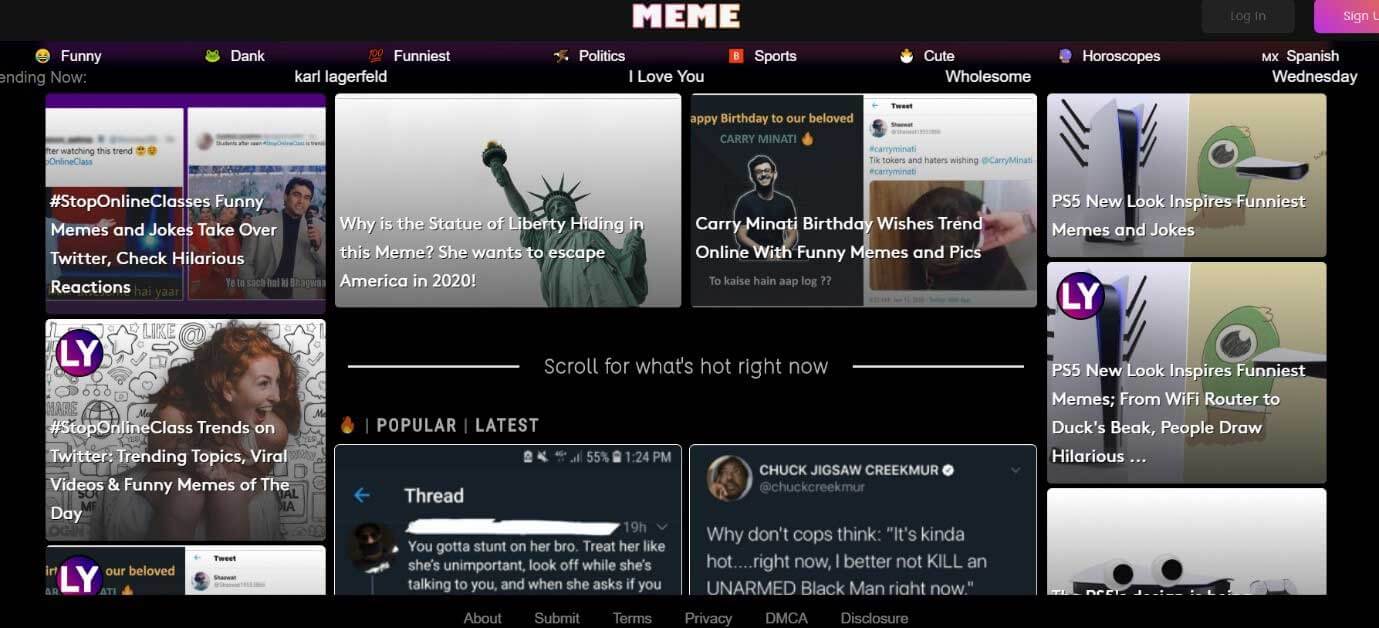 Me.Me is an American meme database and dedicated meme network which has its headquarters in San Francisco, USA. Founded back in the year 2015, Me.Me has grown its reach to the global audience in a short time. The website allows users to find and share any memes.
---
#4. GIPHY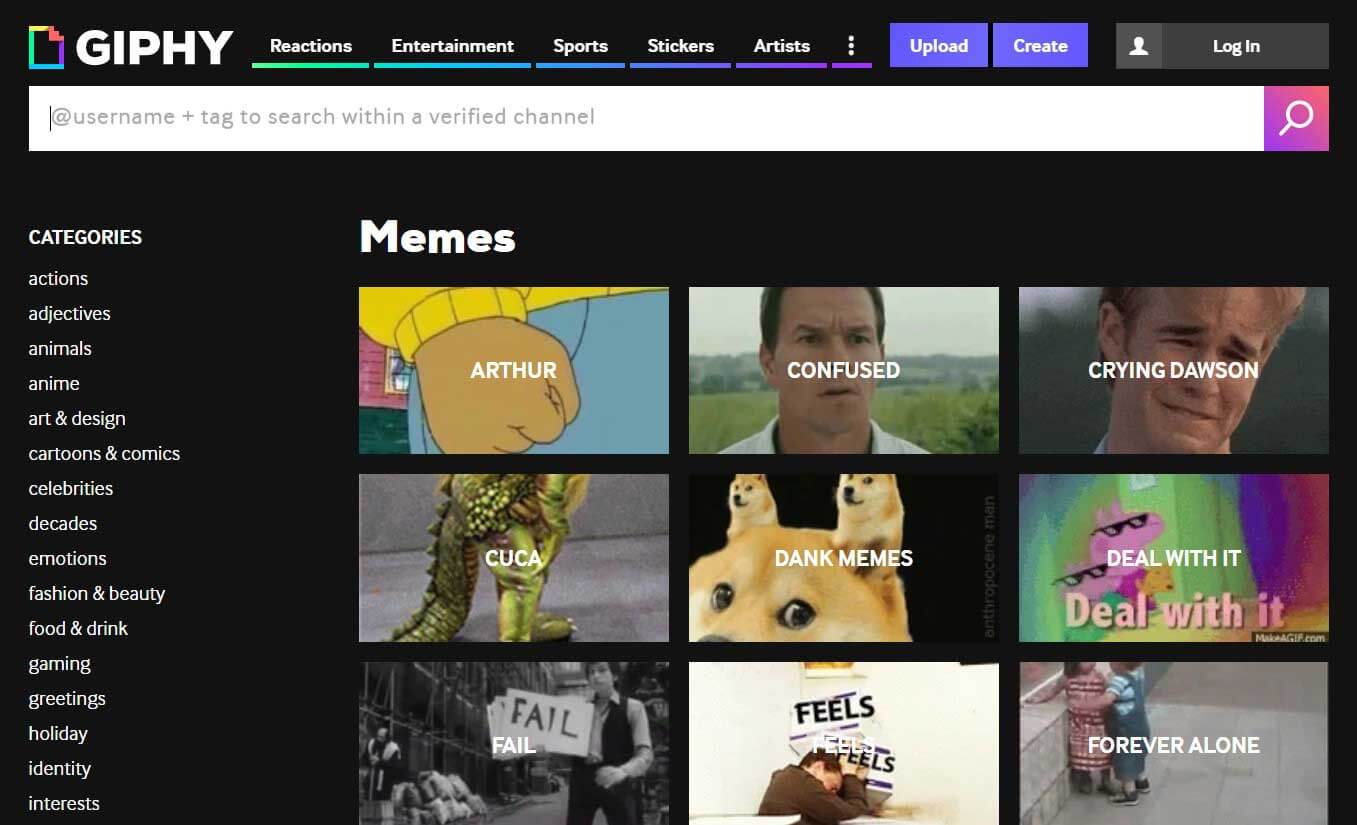 Want to know how to download memes from the internet? GIPHY is an internet platform that allows users to create GIFs from URLs, videos, and even images. Using the GIF creator, users can create stickers, video, arcade, and GIFs. GIPHY serves more than 10 billion GIFs to a user base of nearly 700 million users. The website allows sharing and downloading of the content to their system as well.
---
#5. Memedroid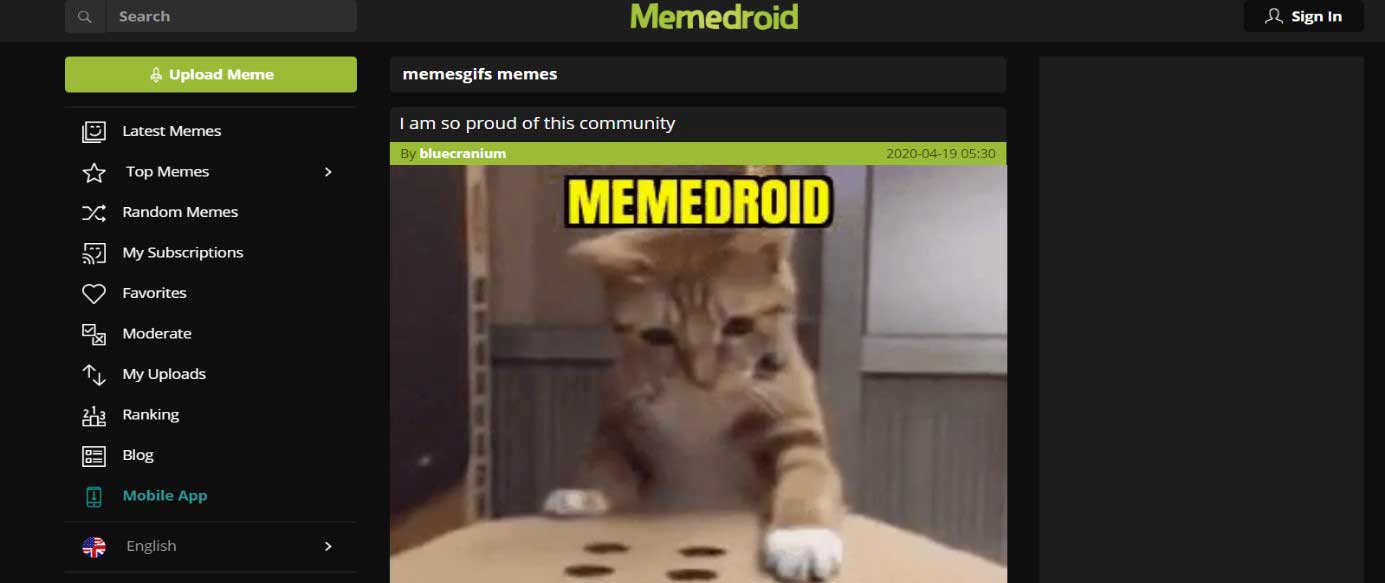 Memedroid is a meme website that is dedicated to sharing memes. The website was originally launched as an Android exclusive. After the iPhone update, moderation of content was taken seriously and it has always been a veteran in the meme culture. The community supports the Memedroid website and helps it stand out among the other meme sites.
---
#6. YuckSauce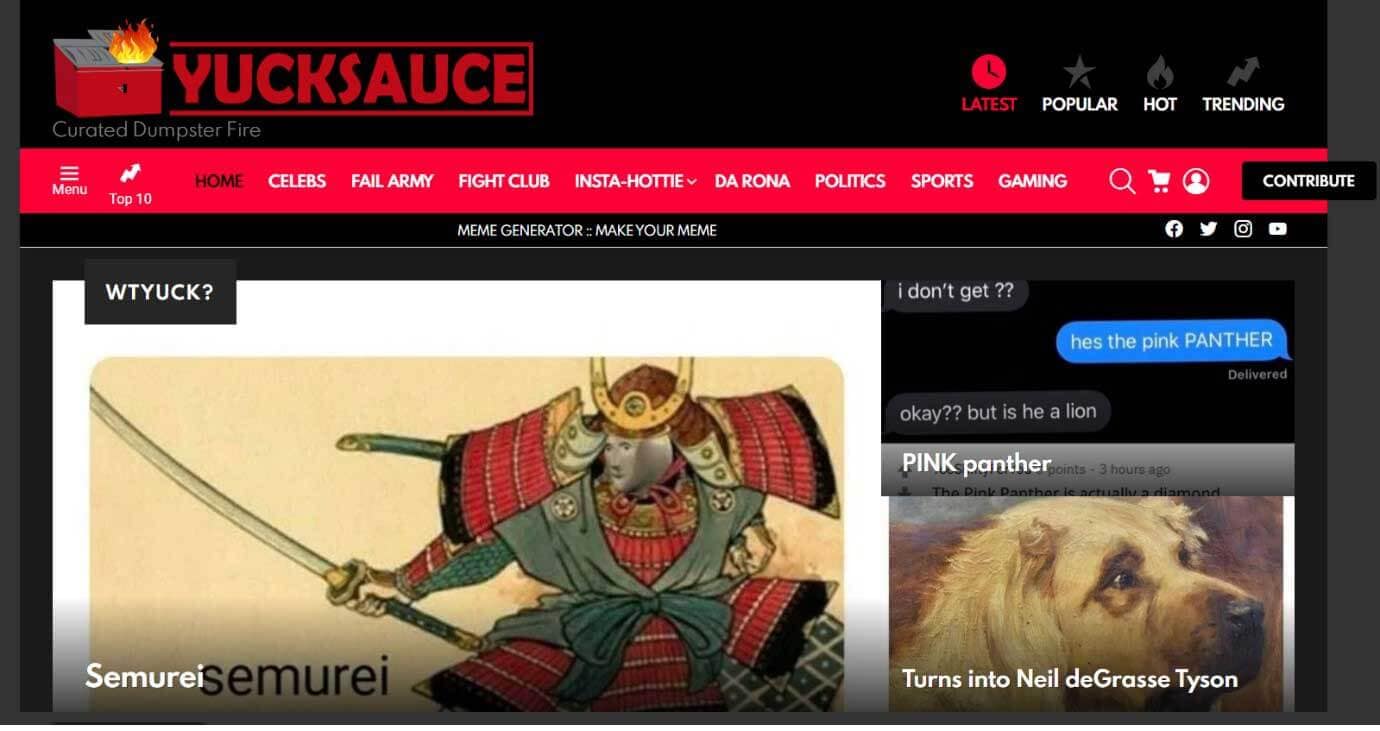 YuckSauce is a website that focuses on the meme industry as a whole. The website is equipped with a powerful meme generator and the users can use that to create viral memes, funny posts, and funny pics. The website receives a substantial amount of traffic and makes it one of the popular meme page names out there.
---
Conclusion
So which one do you think is the best meme website? Do you have any favorite meme pages in your mind? Well, one thing is clear from the current scenario. Memes are everywhere and have taken the internet world by storm. Your smartphone gallery is full of memes and friends share them all the time in those WhatsApp groups. The meme culture has also become an integral part of social media and that has helped companies market themselves as well.
Did we miss out on your favorite meme site? Feel free to share the name with us and just leave a message below. Well at the end of the day, a little humor does not hurt, right? And if you want to make funny memes by yourself, do not miss Filmora!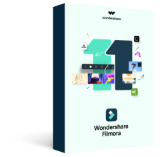 Key Features of Filmora Video Editor:
The software supports almost all available videos, images, and video formats. Besides, it also supports GIF files and 4K resolution videos.
Allows to import images and clips from Facebook, Twitter, and other social media channels.
The app also provides advanced functions, such as the audio mixer and picture-in-picture support, and basic functions.