They say a picture can say a thousand words. In 2022, a meme can make a thousand laugh or maybe a million. There are so many situations in our daily conversation where we wish we could get the right meme and convey the message. Well here is a list you can save and keep handy the next time you need a meme.
We researched online and give you 12 of the best meme websites out there. Read on.
Part 1. What is Meme Short for and the Top 9 Funny Meme Websites in 2022
You might be thinking what is 'meme' short for? 'Meme' is a shortening of 'modeled on gene'. The term was coined by biologist Richard Dawkins in the year 1976 when he blended the Greek word 'mimeme' with the English word 'gene'. The word was first used in his book 'The Selfish Gene' and according to the author 'meme' simply meant an 'idea'.
Now let's explore the 9 best meme websites that you can find numerous funny memes!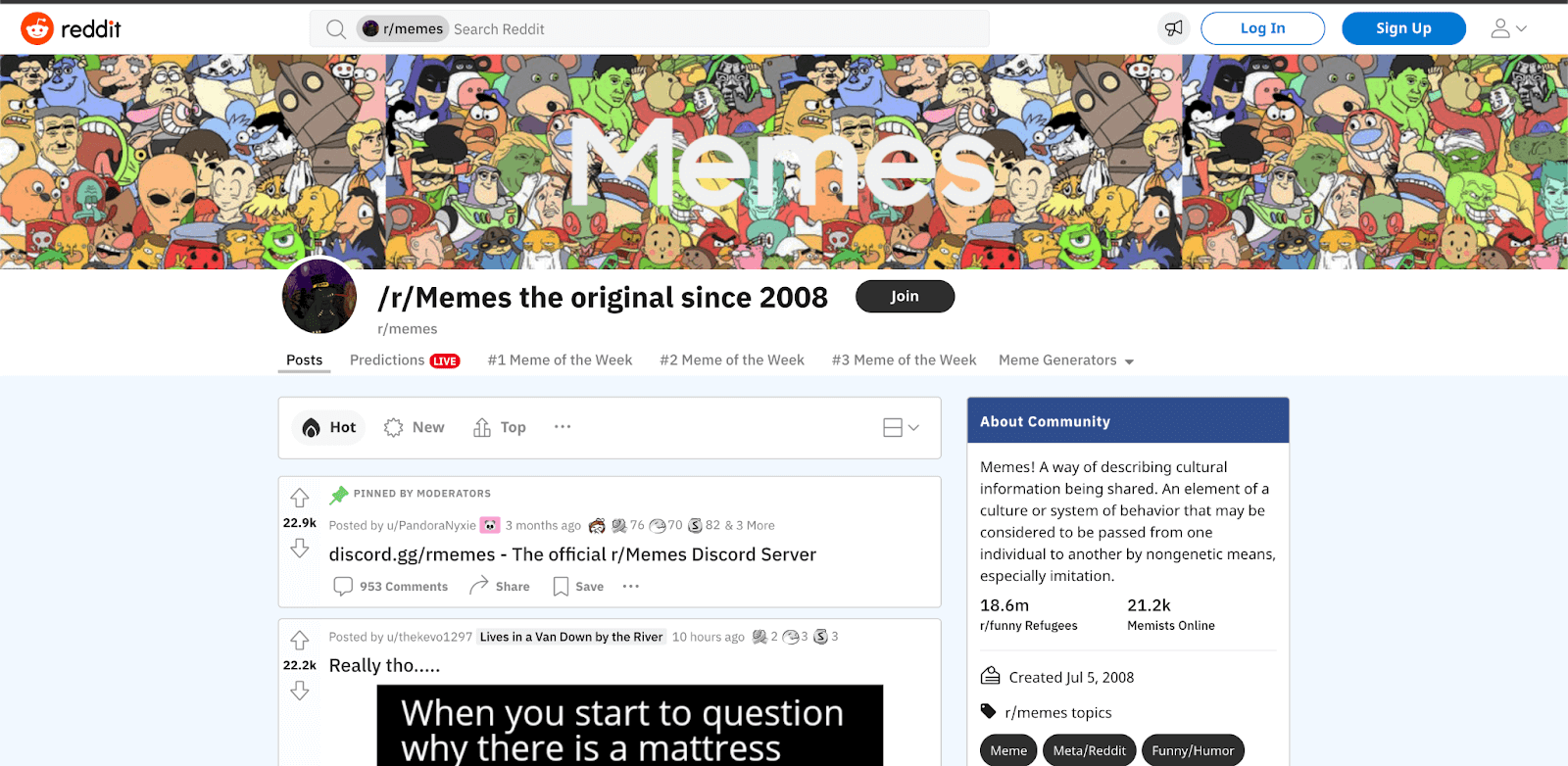 Reddit is possibly one of the best places to discover new memes and GIFs. You can expect all kinds of interesting content here, from classic humour to sarcasm. Reddit possibly has a subreddit for every kind of meme you want. Just put that in the search bar on top of the page and it can help you find any subreddit.
There are many subreddits that are literally a treasure trove of funny memes. Here are a few that caught our attention:
GIFs are also in plenty on Reddit. Here are a few interesting subreddit on GIFs: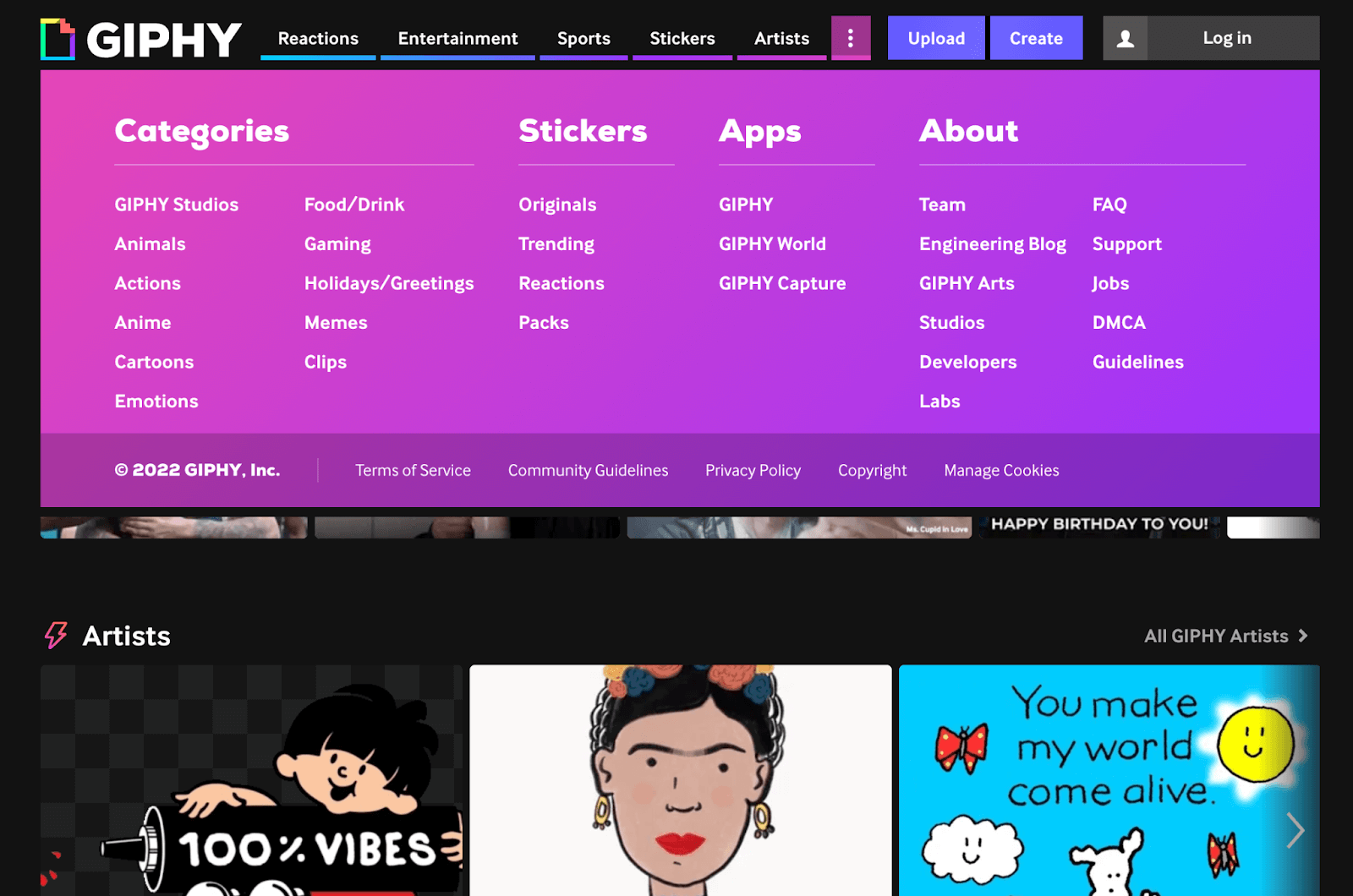 Giphy has one of the largest collections of GIFs on the internet. If you are looking for a GIF this site should be on top of your list. There are also categories on the site to help you get to a specific kind of GIF that you want.
The interesting part is that they also have cool stickers if you want to use them in your chats. Giphy also has the option to search with hashtags or with the username who posted the content. This makes it extremely convenient to search.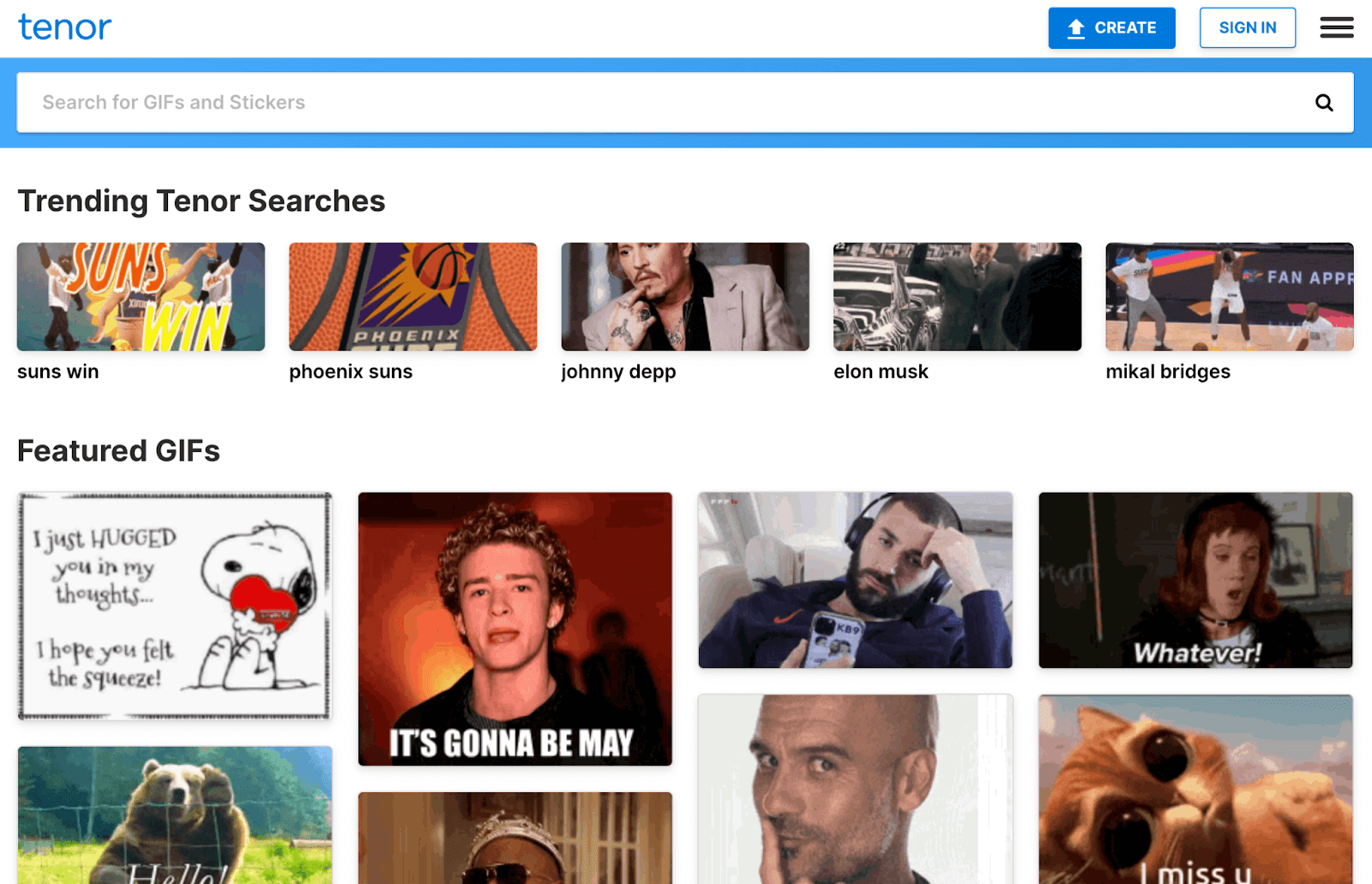 If you are looking for reaction GIFs, Tenor is a great site. Tenor is similar to Giphy when it comes to the kind of content i.e. GIFs. But Tenor's collection is not as up to date as Giphy's. So, if you are looking for a fresh GIF on some latest news, Tenor may not be the right choice. But if you want more Meme-style GIF i.e. short video with text messages, Tenor is a great place for it.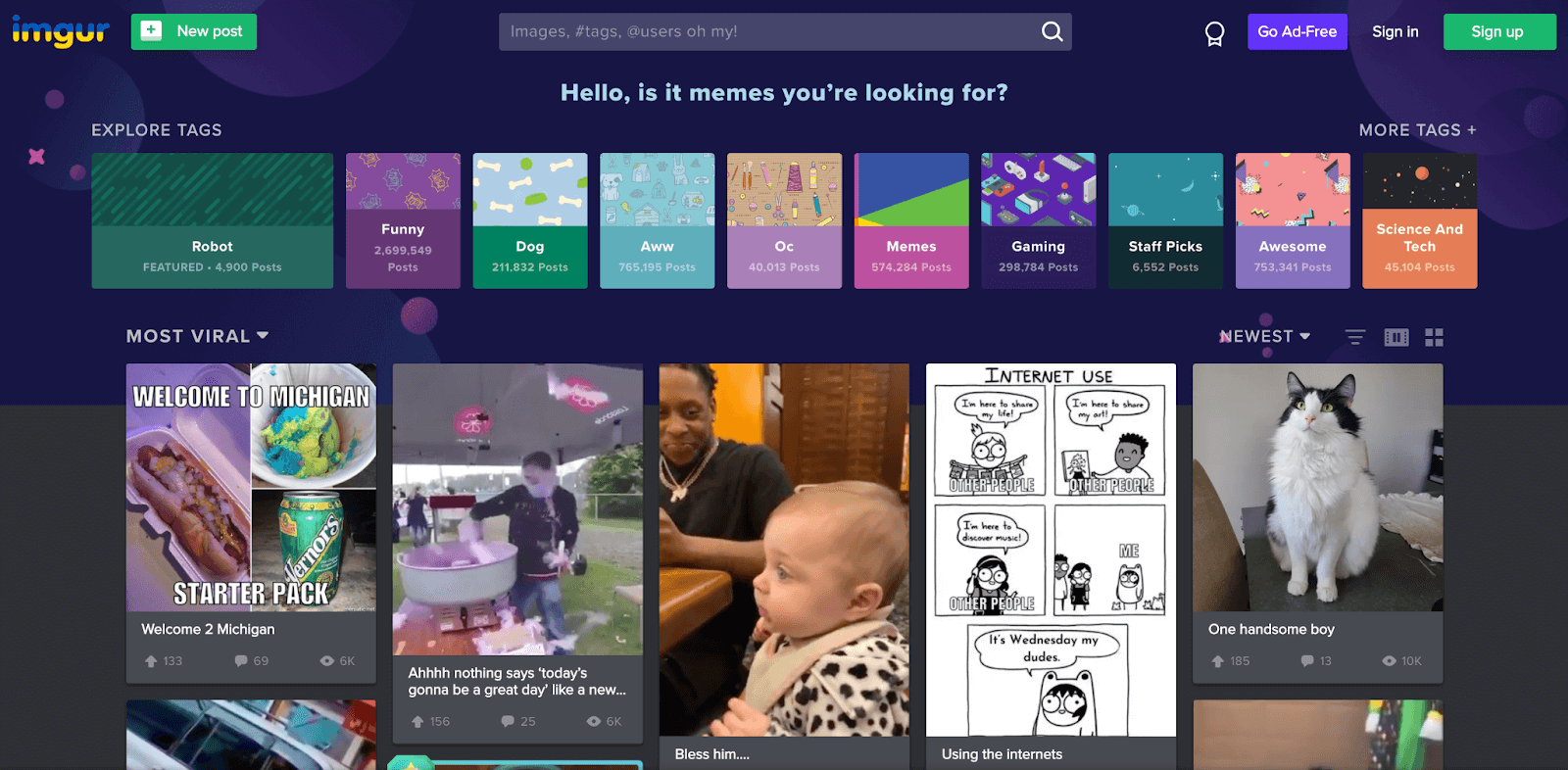 Imgur is the Giphy for memes. The best part of this site is that it is extremely easy to search for a meme. The interface is easier than Reddit. You can search with tags, categories, and keywords or randomly look for a funny meme.
Imgur in many ways is better than Reddit as it shows more memes on a single screen and hence you can quickly find the one you like. Also, Imgur is a site specifically for memes while reddit is a generic online forum with subreddits dedicated to memes and GIFs.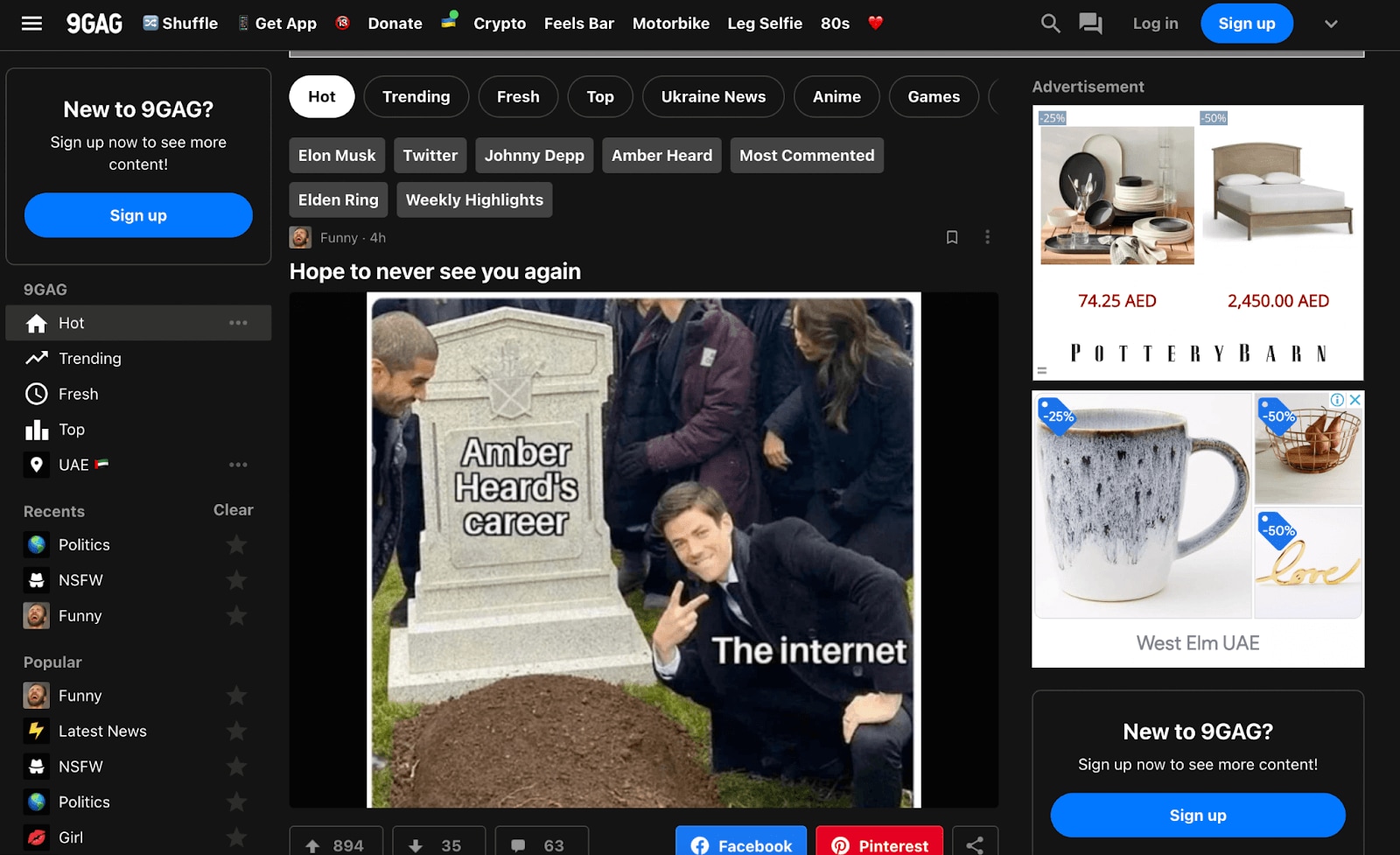 9GAG.com is another popular meme website which can get you great content. The website has categories you can browse through and you can even get memes on the latest trending topics. The UI is more facebook-like and so, unlike Imgur, you have to scroll more to see more memes.
The collection is almost entirely in the Humor genre.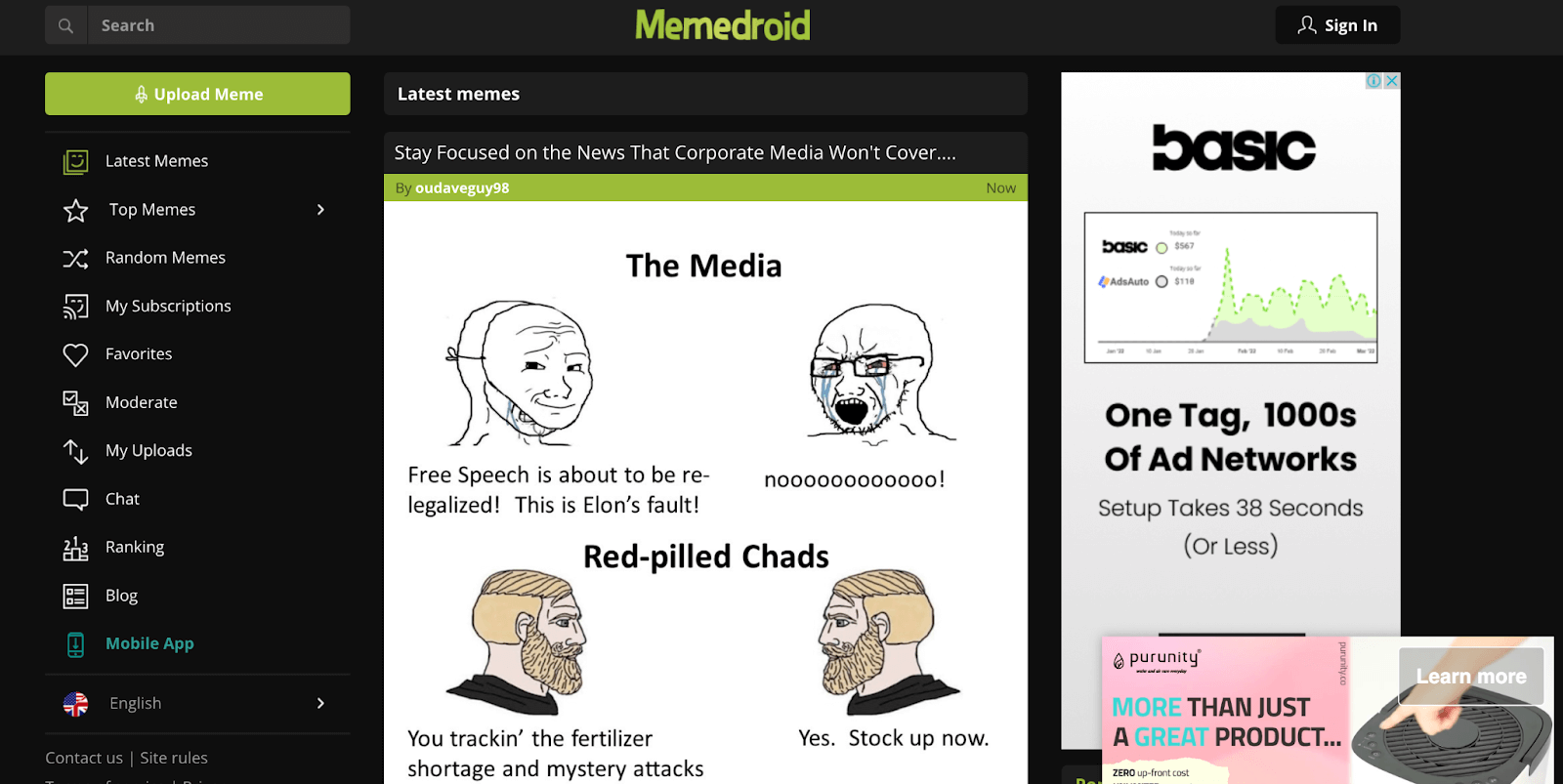 If you are in the mood for random funny memes and do not want to put effort to search though categories or tags - Memedroid is probably the best website.
The memes are not just funny memes but they wade into politics and the latest trending topics/news. So if you are ok with that kind of content, this site will not disappoint.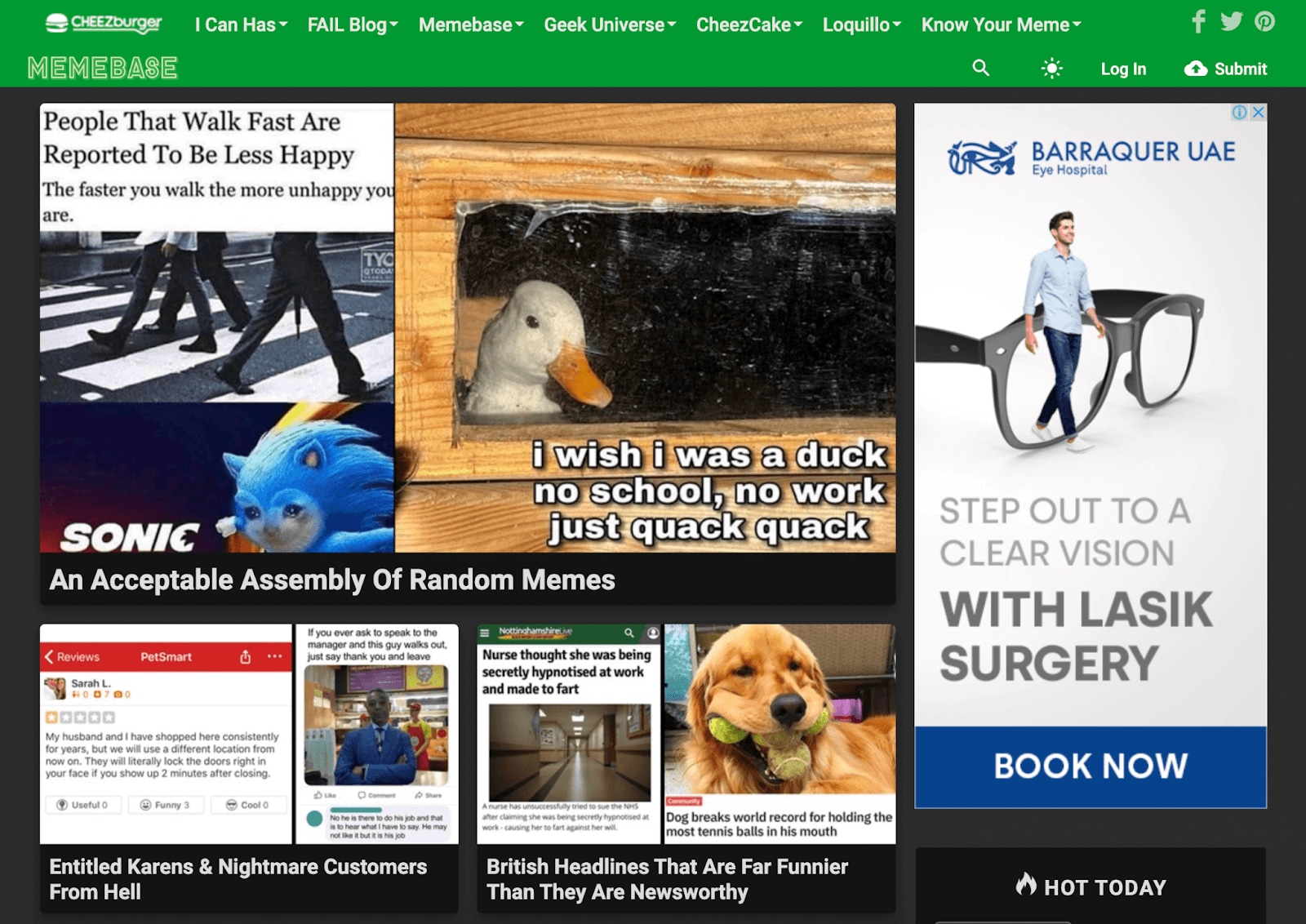 Memebase collects memes into articles and sorts them on a theme. This makes it easier to browse through memes on a particular topic. Articles are regularly posted and so this helps in seeing the latest memes on the topic easily.
If you are looking for random memes to share with your friends, Memebase will help you find a good one fast.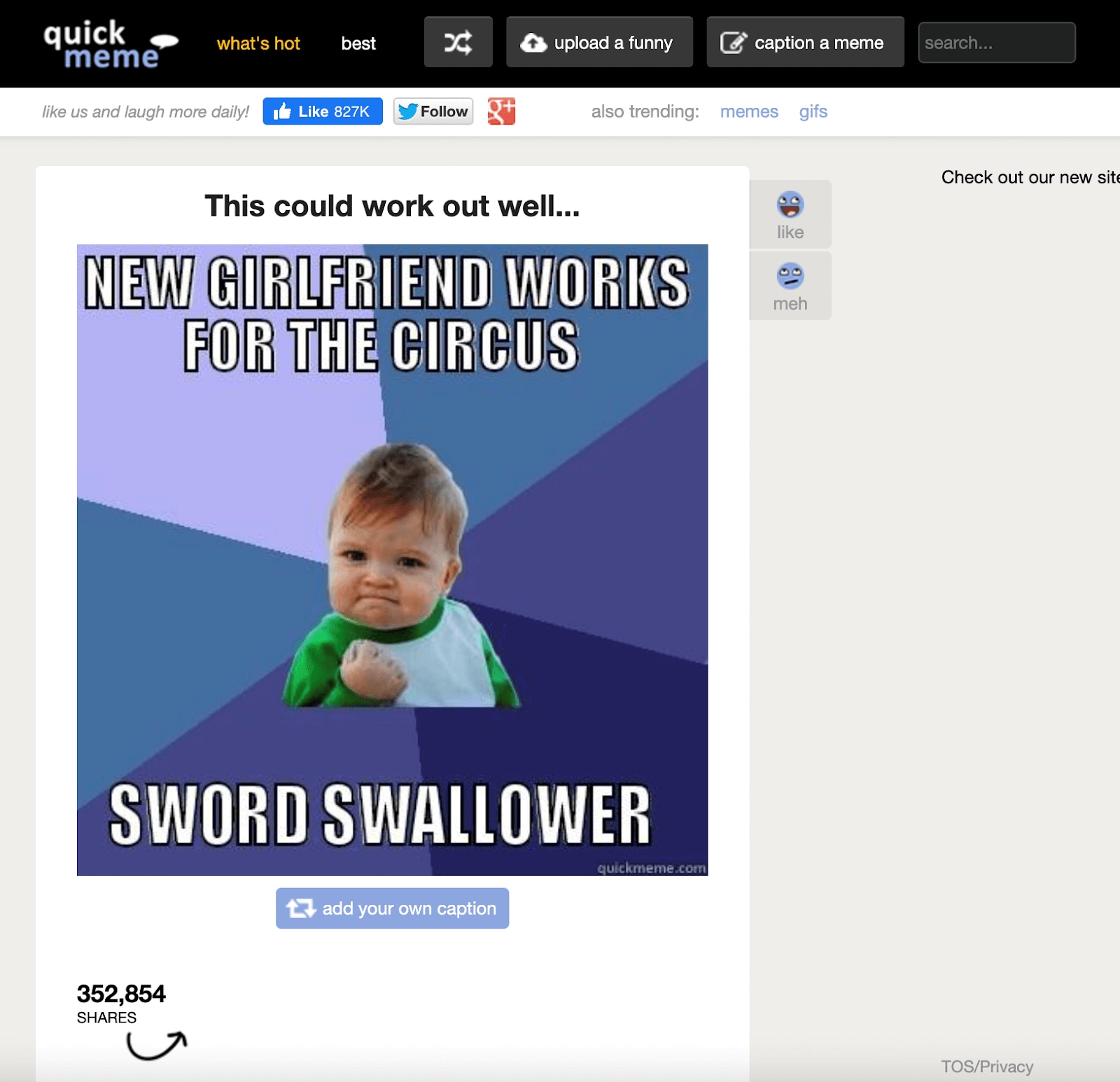 If you want a simple website that just shows memes one-by-one Quickmeme is a great website to go to. The interface is extremely minimal and straightforward. The site has very few options and just shows you one meme after another. There are no categories except two - what is trending and the top memes.
It is a perfect website if you just want to randomly scroll and find a funny meme.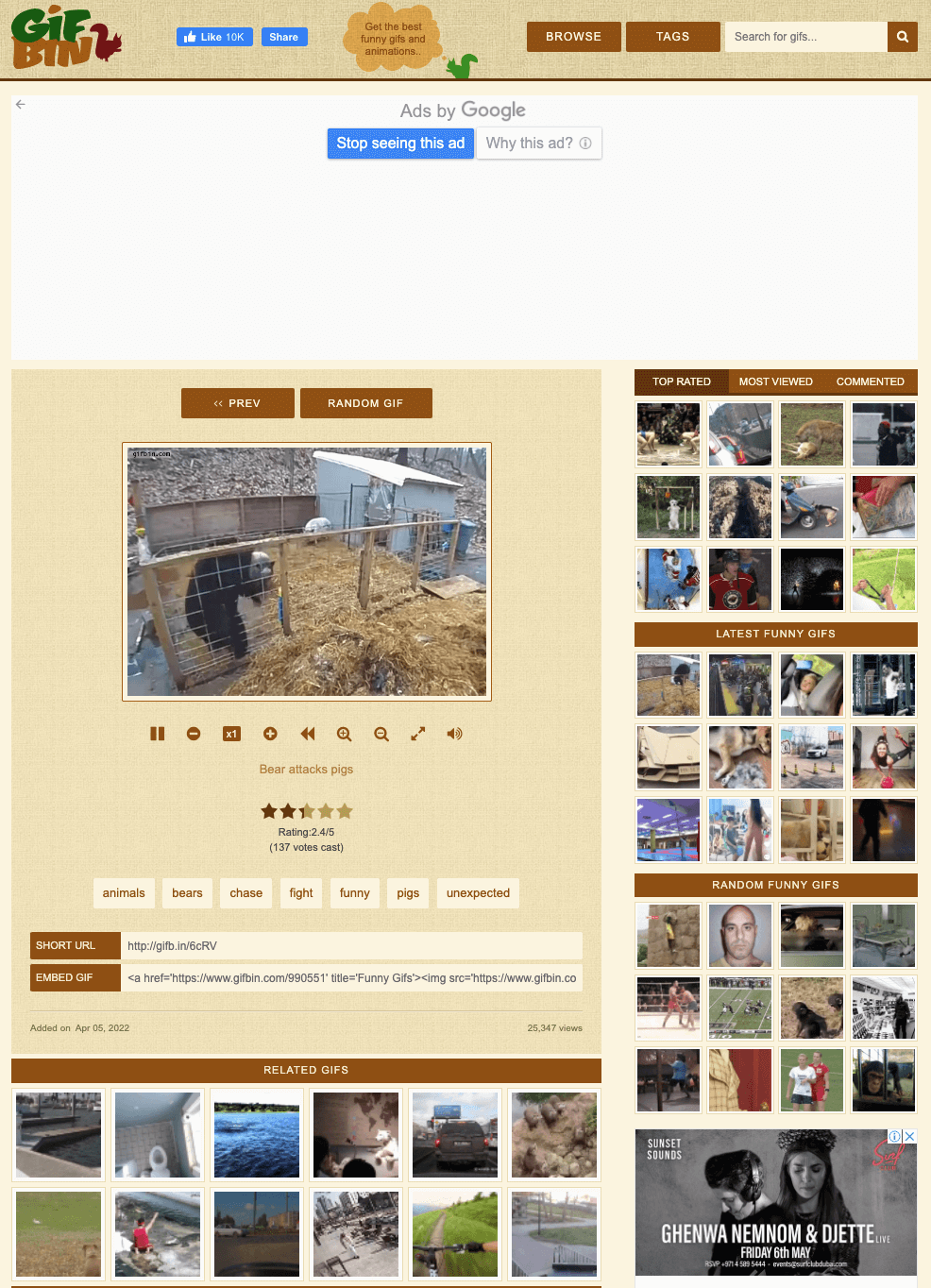 Gifbin is a website to randomly find funny gifs. The site allows you to rate the GIFs and embed them on your websites if you want to. It also provides you with short URLs to share with your friends easily. There are also options for searching through tags.
That's our list. What are your favorite websites for memes and funny GIFs?
---
Part 2. The 3 Best Websites to Make your Own meme/GIFs
Occasionally you may not find the exact meme you really want to share. Well, in that case here are two amazing websites where you can make your own meme.
#1. Kapwing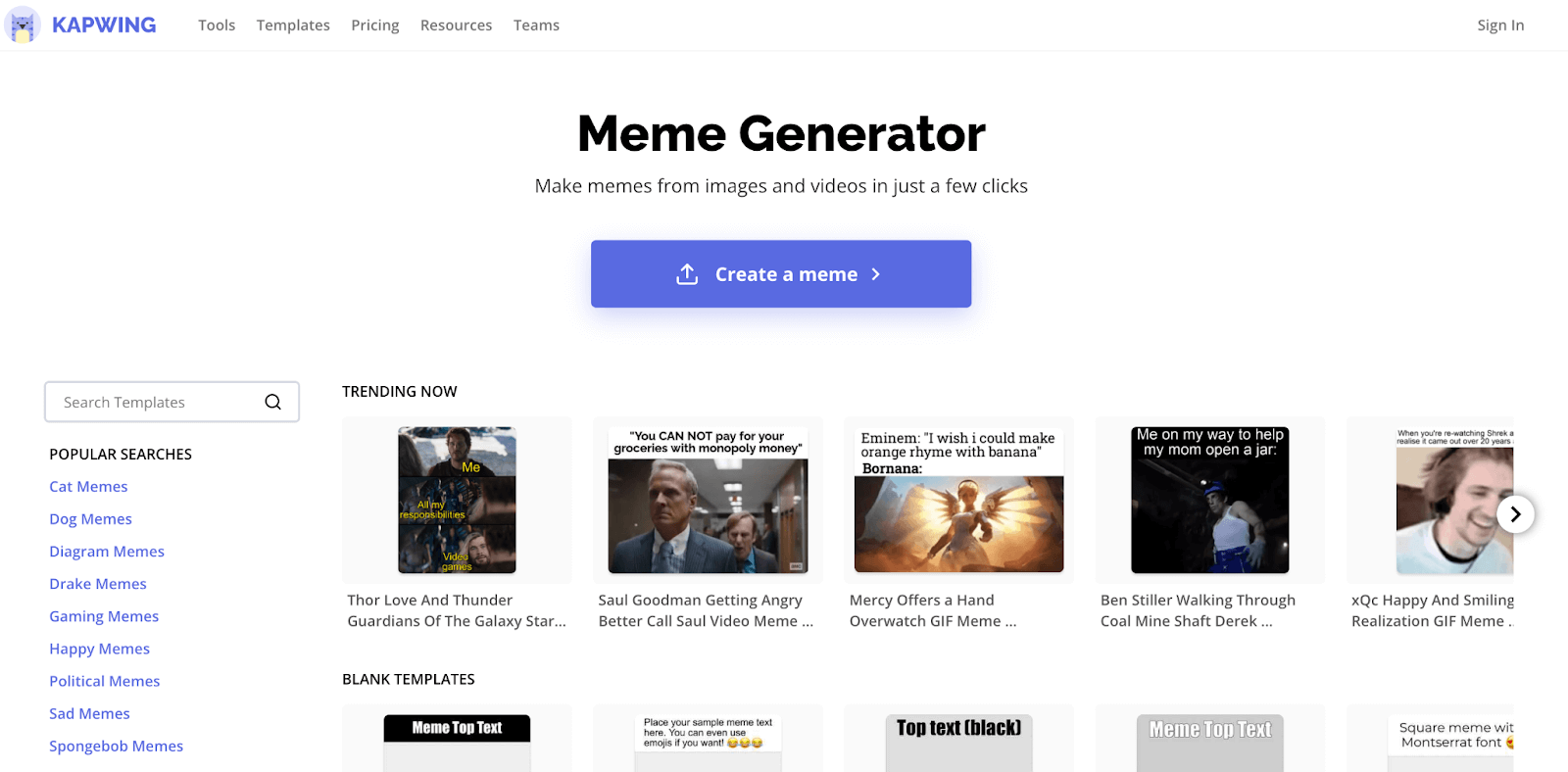 Kapwing Meme Maker gives you a large set of blank Meme templates to work with and make your own meme. The process fairly straightforward and you can create your own customized meme in a matter of a few seconds.
#2. Imgflip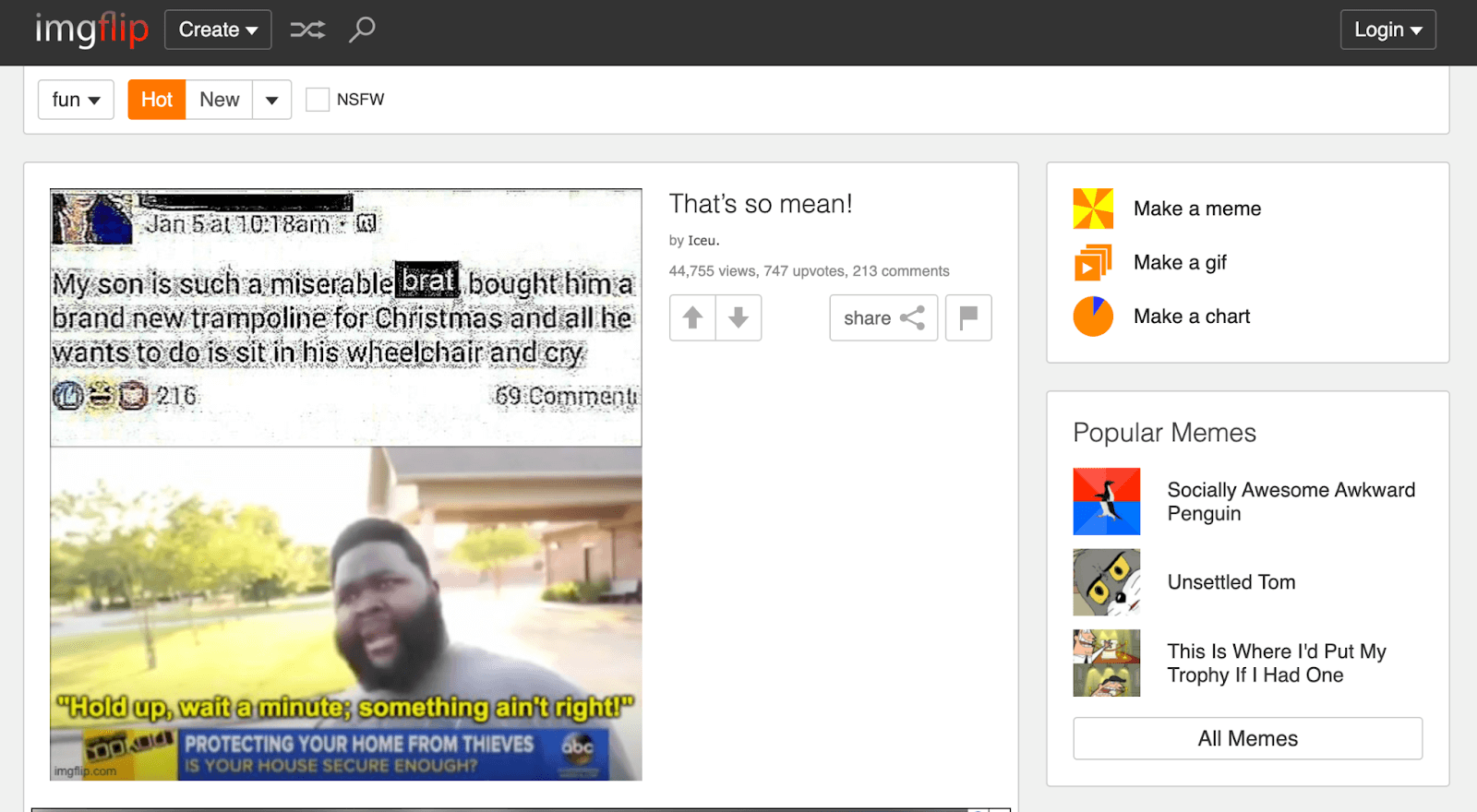 Imgflip is another great website to create your own meme. In fact, Imgflip gives you three options to create a meme, a gif or a chart. You can even look for random inspirations on the website by clicking on the "shuffle" icon in the header.
#3. Free GIF Maker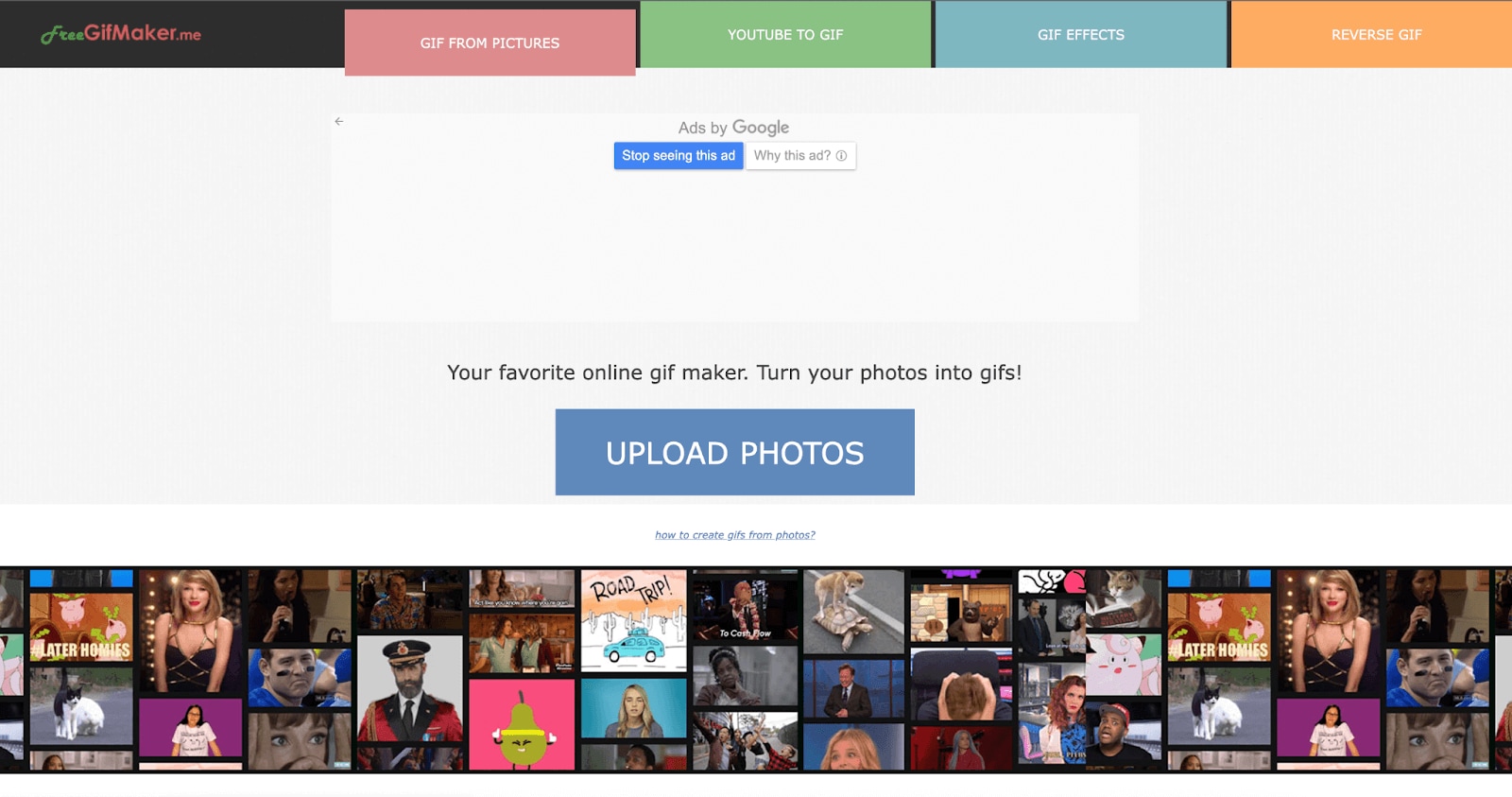 Sometimes you may want to use your own photos in a GIF or you may want to use a few frames from Youtube as a GIF. All of this is possible with Free GIF Maker. It is worth a shot if you have time and want to create a meme or GIF from scratch.
---
Part 3. How to Make a meme with Filmora in a Few Steps
If you want to make funny memes by yourself, Filmora Video Editor is an ideal meme maker for you. Not only can you use Filmora to edit video/audio, but you can also use it to create the funniest memes with its awesome features, and convert them into GIF and other meme formats.
Here's the step-by-step guide on creating a meme with Filmora.
Before starting, make sure that you have downloaded the software. Once Filmora is downloaded, follow these three easy steps to create a photo meme:
Step 1: Import media
Start Filmora and import the picture you want to create a meme with.
Step 2: Drag the picture to the timeline
Drag the picture to the timeline. At the same time, you can view the picture and the editing effect afterwards in the preview box at upper right corner.
Step 3: Add Text to the Picture
To add text, click the "Title" tab. A menu has opened click on plain text.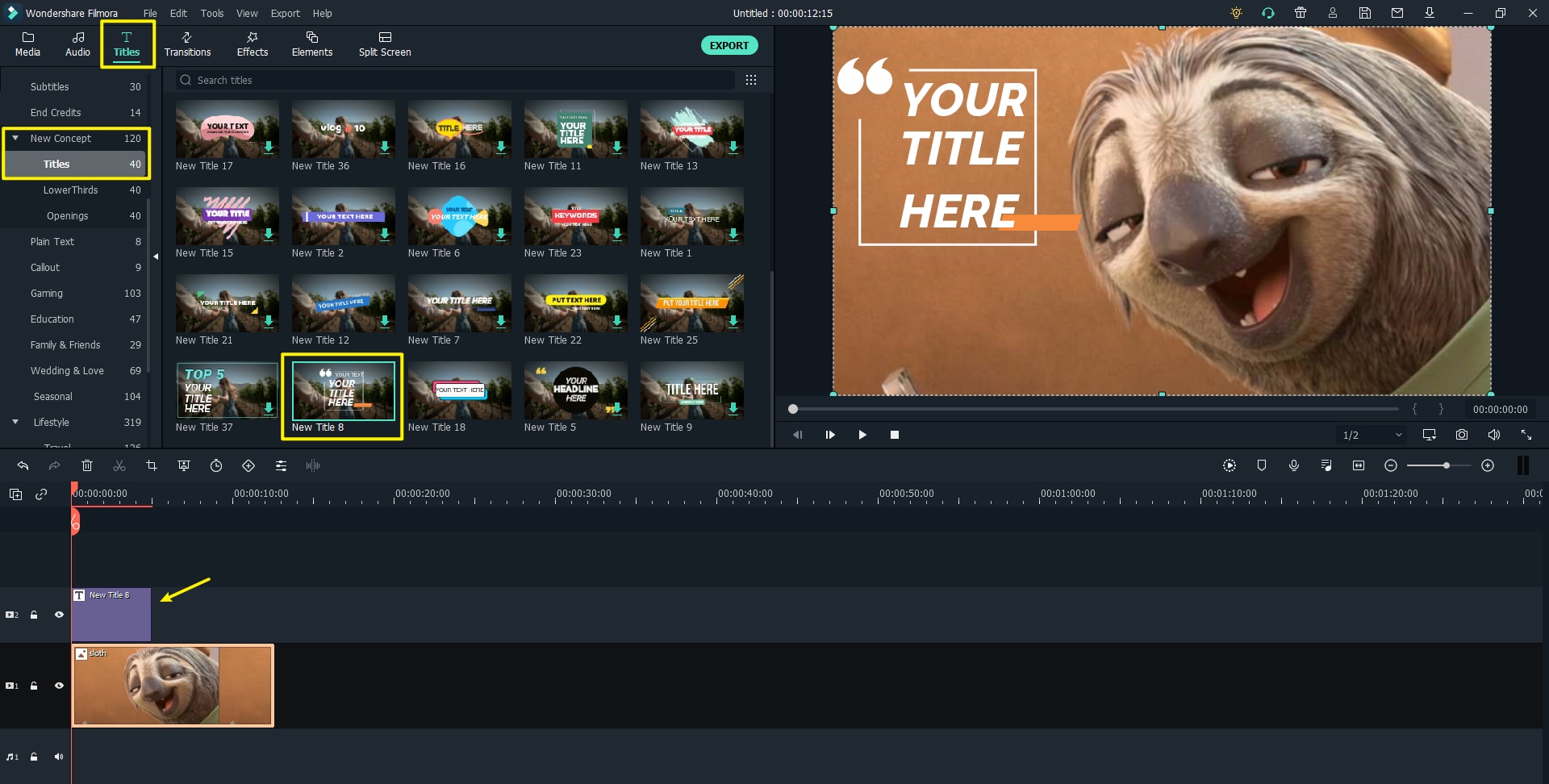 Step 4: Adjust the text style as you like
Enter text to generate a funny meme. You can edit font size, font color and text position.

Step 5: Take a snapshot of the edited picture and export the final meme
Once you are satisfied with your creation, click the "snapshot" icon at the lower right corner of the preview box and find the snapshot in the Folder. Then, click the "Export" button to export it.

Congratulations! You have successfully created your funniest meme. Now, you can post it on your social media platforms like Reddit, Facebook, and Instagram and let the magic happen.
---
Conclusion
So which one do you think is the best meme website? Do you have any favorite meme pages in your mind? Well, one thing is clear from the current scenario. Memes are everywhere and have taken the internet world by storm. Your smartphone gallery is full of memes and friends share them all the time in those WhatsApp groups. The meme culture has also become an integral part of social media and that has helped companies market themselves as well.
Did we miss out on your favorite meme site? Feel free to share the name with us and just leave a message below. Well at the end of the day, a little humor does not hurt, right? And if you want to make funny memes by yourself, do not miss Filmora!