It can be downright frustrating to lose music data from any device. The music may not have been very important, but when it is, one is left wondering how on earth to recover deleted music. Where there is a will, there is a way: this cannot be truer than in the case of data that has been accidentally deleted. If the data has not been overwritten by a large amount of data, chances of recovery are great. Especially with all the easily available software that is prevalent on the web these days. Therefore, there is no reason for you to worry too much about music that has been accidentally lost, corrupted or deleted. Whether it is a music or audio file, or whether it is a video, there are good chances that you can recover deleted music without corrupting it further. And if worse comes to worst, you can hire an online professional to retrieve the data for you.
How to Recover Deleted Music from Media Devices on Mac and Windows
iSkysoft Data Recovery for Mac (or iSkysoft Data Recovery for Windows) brings an all-encompassing solution to your lost data. Because of its user-friendly interface, Recoverit (IS) is accessible to the most amateur of computer users.
Why Choose This Software to Recover Deleted Music:
All you have to do is scan the drive or device you lost the file from, preview the located files, then recover the file(s) with one click.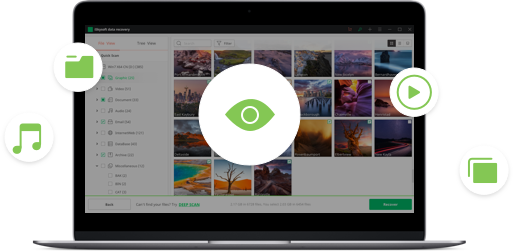 It is not only limited to your deleted music file, it can recover emails, archives, documents, videos and pictures
This deleted music recovery software can recover lost data from cameras, flash drives, music players, memory cards and your Macintosh computer.
Data recovery is fairly risk free.
Step-by-Step Guide to Recover Deleted Music on Mac
Step 1. Download, install and run Recoverit (IS) on Mac. You will be greeted with the following dialog box. Choose "Audio" tab from the main window of the program and click on "Next" button.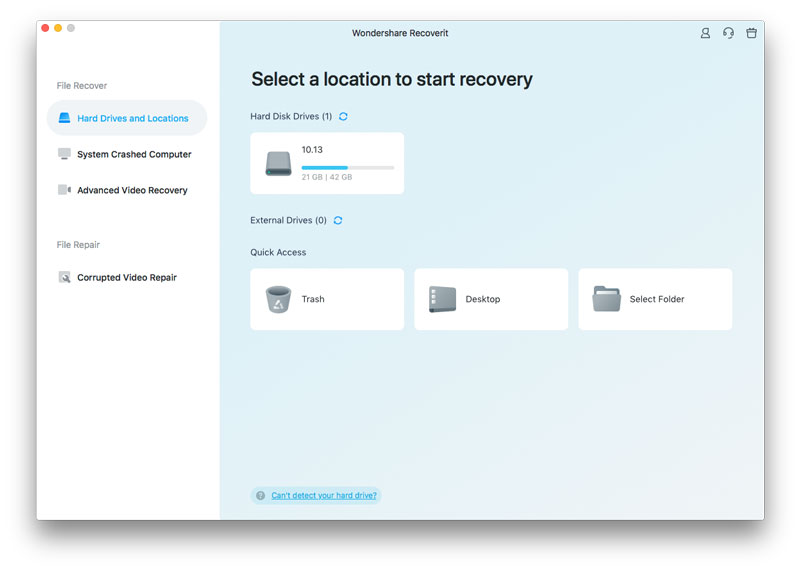 Step 2. You can now see a list of drives or connected devices in the next window. If you can't find your external drive, click on "Refresh" icon. Your device or drive will come up. Click on the drive you lost the file from, then click "Start". After scanning is completed, you will be greeted with a list of all files found on the system.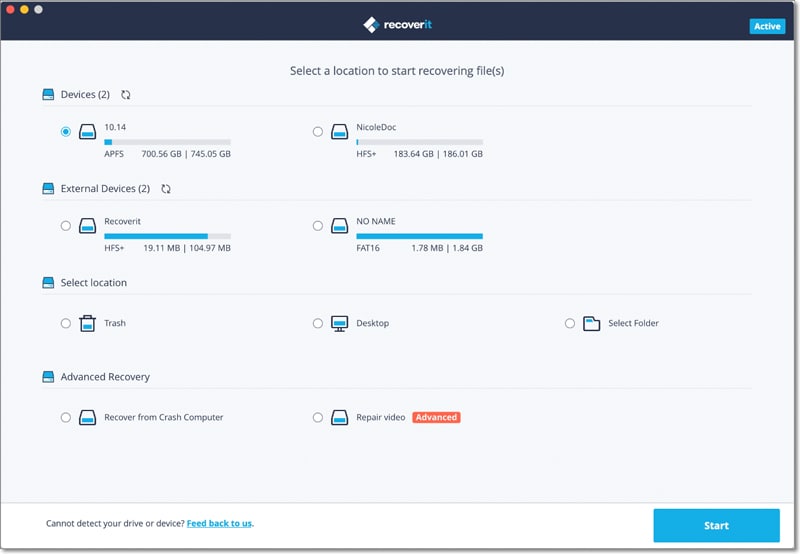 Step 3. Click on the file you wish to recover, then click "Recover". Choose a destination path other than the one you lost the file from. Your file has been successfully recovered.