In the days before digital cameras were invented, if we lost a photograph, it was actually gone forever. But luckily with the invention of remarkable smart devices and digital cameras, now we have the chance to recover photos even when they are lost, deleted or formatted. There is no need to panic prematurely in a crisis. Get your hands on the best image recovery tool and make sure you know how to recover lost photos easily and completely using that tool. The tool that you choose for your emergency kit should have various features and intuitive user interface. Only a well-designed and power-packed data recovery tool can recover photos without any changes and flaws.
Part 1. How to Recover Lost Photos Easily and Completely
For all the grieve-stricken users of the smart devices that have lost their photos and are eagerly looking for the best data recovery tool, we recommend iSkysoft Data Recovery for Mac (or iSkysoft Data Recovery for Windows). This program has various features to help you recover your photos without any flaw or change. It is very easy to download and use this program and even a beginner can do so.
Recoverit (IS) is highly efficient when it comes to recover photos, videos, music, documents, lost partitions, volumes and more. Whether you have lost photos on your camera or on your computer, this tool will powerfully scan the entire device to find out all your photos. The interface of the program is also very interactive and makes it super easy for anyone to recover their data even if they are not very tech-savvy.
Why Choose This Software to Recover Lost Photos:
It enables you to preview files before actually recovering them to your system.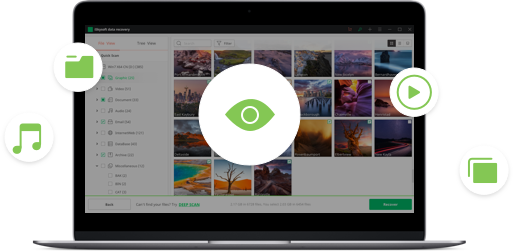 The deep scan of the tool is extremely powerful and offers the most comprehensive scanning process.
The tool performs read-only process which is great when it comes to recover unchanged and unflawed images or any other file type.
Step-by-Step Guide to Recover Lost Photos on Mac
Step 1

Download iSkysoft Lost Photo Recovery Software

The first step of the process is to download and install this program on your system. After the installation, launch this application to get to its user interface. On the main menu, you will see the supported file types. To recover your lost photos, please select the "Photo" option. Then click "Next".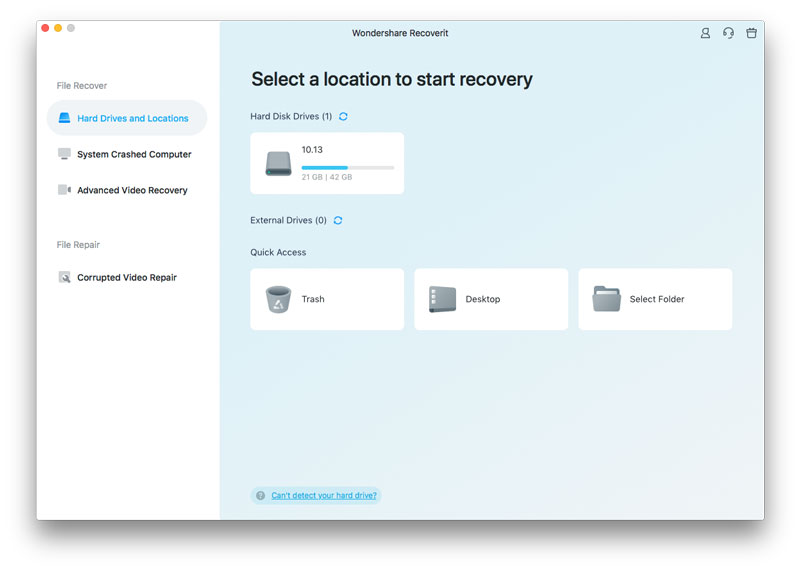 Step 2

Search for Deleted Photos

A list of all the hard drives will appear on your screen after you select the mode. You can choose the drive which you want to scan and click the "Start" button to start scanning. There is an option to refresh in case your particular drive is not in the list. For a more powerful and thorough scan, you can choose the "Deep Scan" option after the normal scan process, which is awesome.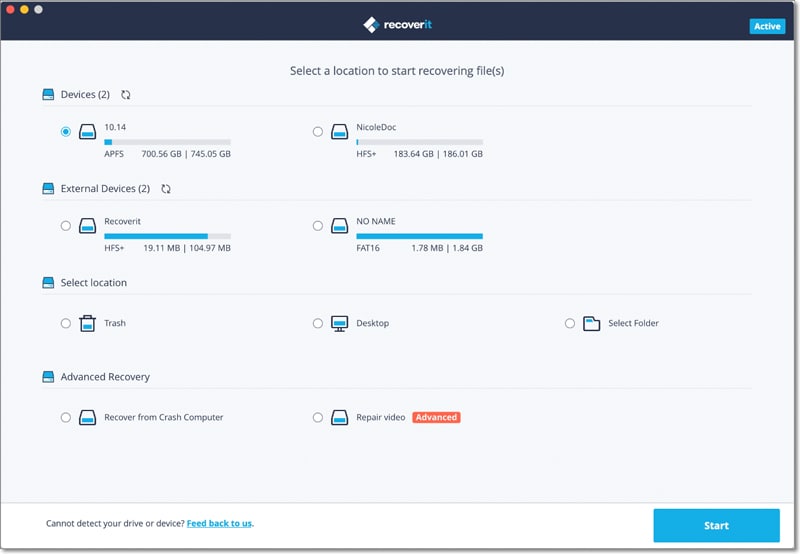 Step 3

Recover Lost Photos Easily

After the scanning process is completed, all the photos that were lost, accidentally deleted or formatted will be made available on the program's interface. You can use the Preview option to see the photos before actually recovering them. Now click on "Recover" button to save your lost files again.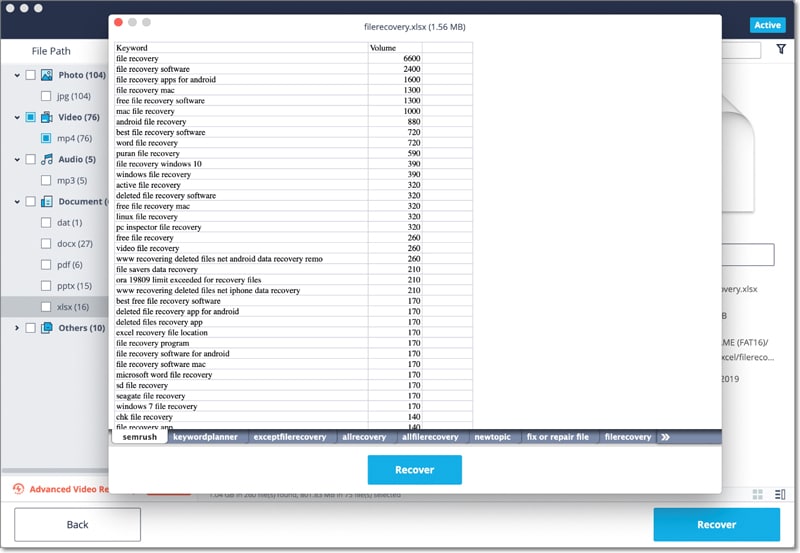 It is highly recommended that once your photos are recovered, you save them to some other safe external storage device. It will eliminate the possibility of writing the files again which may also damage the files permanently.
Part 2. Do You Know the Dangers of Photos Loss
Risk of Malware Infection: One day you open some of your pictures folder and realize it is empty. This is unarguably one of the most shocking and intimidating situations. But this happens because of several viruses and malwares. And if you have recently lost your photos, there is a high probability that your system is prone to malware attack any time. This can also pose threat to other data stored in your computer as well. If you do not take proper care of this threat now, you can risk all your sensitive data in future.
Memories Lost Forever: This is not exactly a danger but definitely a huge loss. Photos hold innumerable valuable memories of our family, friends and our different phases of life. Once we lost them, they leave a lasting mark on our hearts. All our photos of past years are taken away from us. Therefore, you must always make sure that none of your photos get lost.
Power surges, system breakdown, malware attack and other similar interruptions are the main causes of data loss including photos, videos, documents and a lot more.