Although Magic Photo Recovery is a decent data recovery tool, it also has some problems associated with it. Therefore, we have made every possible effort to enlist some of the best alternatives for Magic Photo Recovery for Mac and Windows. The below mentioned list of programs will help you pick the best data recovery tool for your system.
Part 1. Failure to Use Magic Photo Recovery? Try These 6 Best Alternatives and Similar Software
iSkysoft Data Recovery for Windows (or iSkysoft Data Recovery for Mac) is a boon to all the users who want to recover their lost, deleted or formatted data from any of the internal or external hard drive and external storage devices. The tool offers four amazing data recovery modes and each mode works remarkably well for respective data loss conditions. It enables you to recover any data type like videos, music, photos, documents and more in few simple steps. You can trust this program for extensive data recovery because of its powerful scanning process. It is easy to use and is very advanced in its features as well.
Why Choose This Magic Photo Recovery Alternative Software: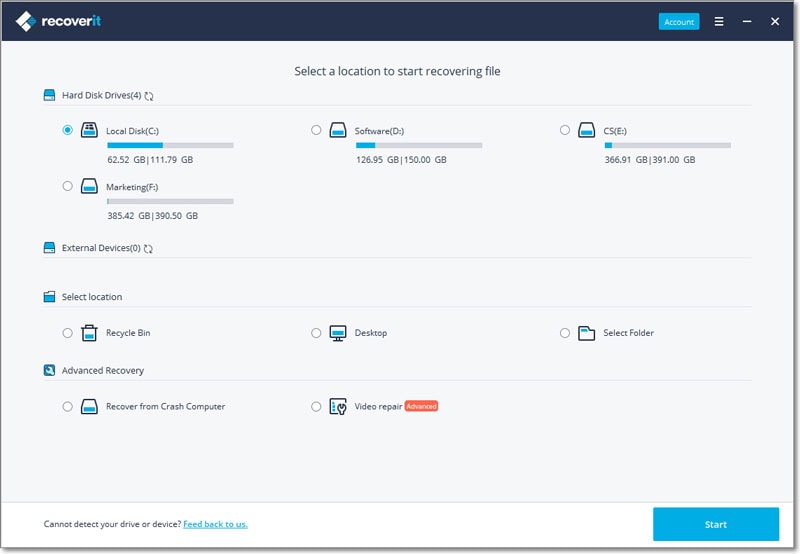 The application is known to recover data in its unchanged state because of its read-only recovery process.
It also features an option to preview files before actually recovering them to another drive.
Deep Scan mode of this tool is immensely efficient in recovering almost all the lost data in the selected drive.
The user interface of the program is intuitive and packed with features.
Step-By-Step Guide to Use This Magic Photo Recovery Alternative Software
Step 3. After scanning, all the folders and their contents which were lost from your system will queue up on the left side of the screen. You can use Preview option to see the files before restoring them to your preferred folder. After making your selections, click on the "Recover" button and then on "OK" on the dialog box that pops-up to save the files.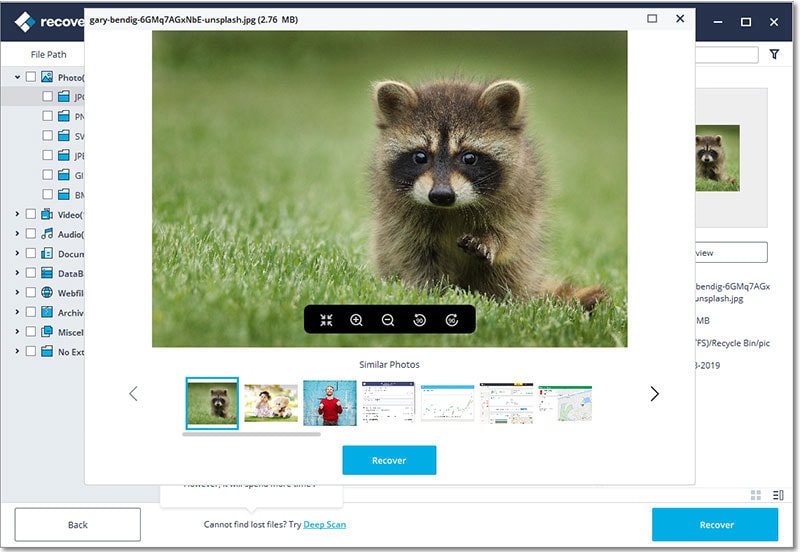 Never save the files back to the same drive where they were originally lost because it can lead to overwritten and permanently damaged files.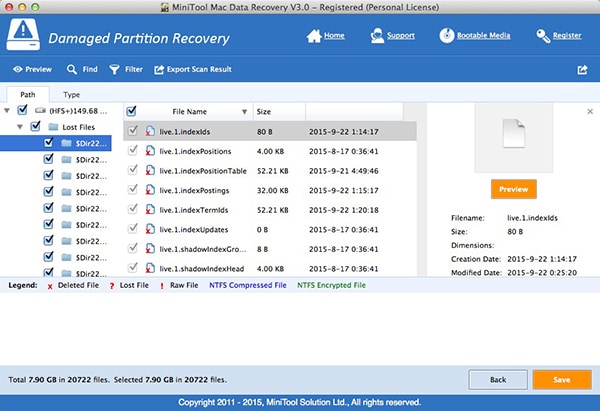 This amazing tool comes with several features for data recovery and finds data even on formatted or deleted drives. Basically, this is a data recovery tool but it works on partitions as well. It supports a wide range of formats and restores data from various storage devices. You can use it to extract lost photos and videos both.
Pros:
It supports numerous photo formats.
The tool is easy to use and even beginners can use it for data recovery.
Cons:
Sometimes it fails to extract photos from certain media storage devices.
It takes a lot of time in the process.
It may even crash sometimes.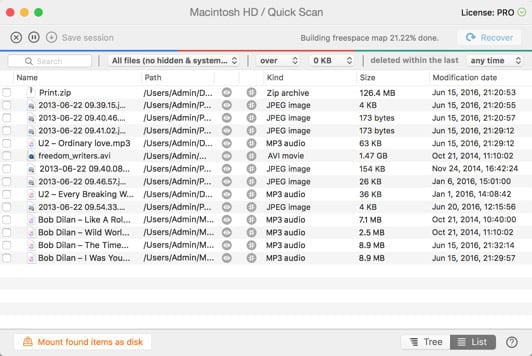 Disk Drill performs its duty to protect data loss and recover lost files in the most effective way possible. It preemptively provides tools for recovering data in case your files are accidentally deleted or the drive gets crashed. Apart from photos, it can also extract lost videos, documents and music files. This is a brilliant and reliable alternative for Magic Photo Recovery tool that you can keep in your data recovery toolkit.
Pros:
It offers a simple step by step process for data recovery.
Other than data recovery, the tool also protects data from getting lost.
Cons:
You cannot view information of any file after it is recovered.
The scanning process cannot be stopped in between unless it finishes itself.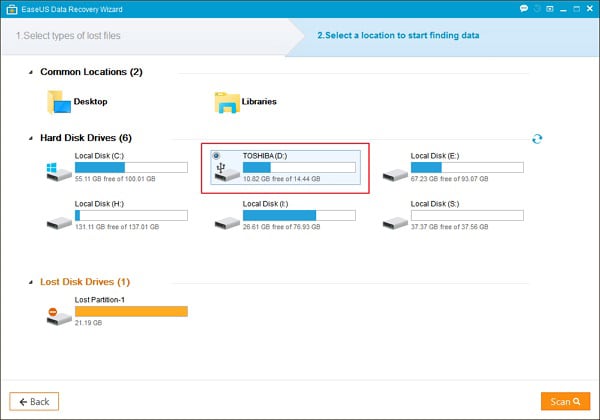 This easy to use data recovery tool has a nice recovery rate for photos, documents and other such data type. The recovery stage is very intuitive and recovers great amount of data superbly. You can also use it as a data partition and management tool so that you can benefit from its functions. The program is well-designed and can be used efficiently even if you are a beginner and dealing with data loss for the first time.
Pros:
You can use this versatile tool for various functions at a time.
The user interface is very clear and easy to use.
Cons:
It works slowly and this is its biggest disadvantage.
Its recovery rate is not very impressive and it only recovers 33% files.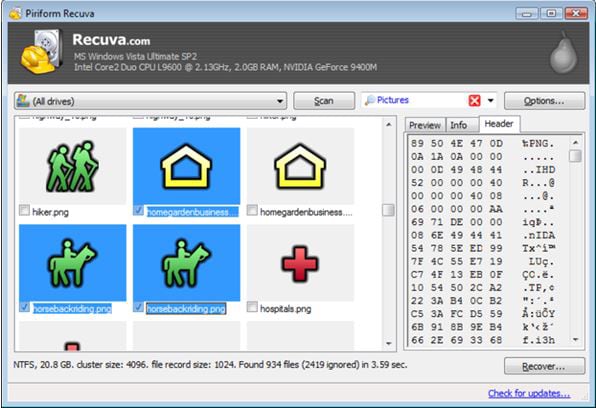 This brilliant software only takes 3 minutes to complete the scanning process. The tool is also very user friendly and provides the fastest data recovery possible. Any photo that is lost, deleted or formatted from your system will be recovered safely. You can recover data from any hard drive or external media storage device. So, whatever digital camera or memory card you use presently, this software will recover data efficiently.
Pros:
It can find and recover almost all the files.
It is safe and reliable and has an easily comprehensible user interface.
Cons:
It does not recover data from the corrupted files.
Sometimes it fails to recognize and scan the data.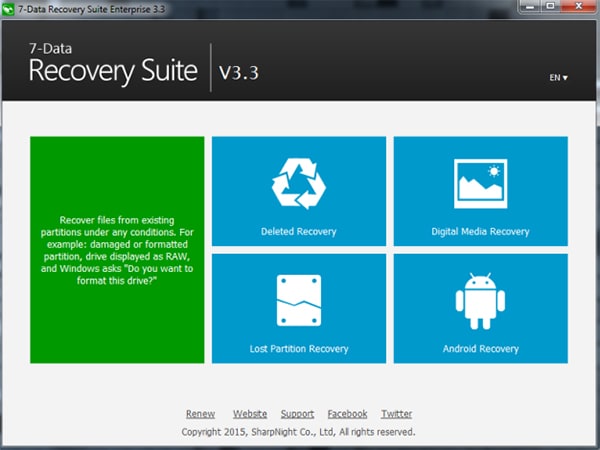 This is another popular tool designed for data recovery. It lets you recover deleted, lost or hidden photos without any hassle. It can even work exceptionally well when it comes to recover formatted or corrupted images, videos and music from external storage devices. In fact, it guarantees to recover data in the most effective way possible without ever changing its original state.
Pros:
It supports almost all the file formats of music, photos and videos.
It is also compatible with all the storage devices, operating systems and memory cards as well.
Cons:
Preview of the images is often not available.
It does not support files more than 80 MB in size.
Part 2. Comparison of These 6 Magic Photo Recovery Alternatives and Magic Photo Recovery
| Software | Compatible Devices | Compatible Media | Preview | Deep Scan |
| --- | --- | --- | --- | --- |
| | Windows/Mac | Memory Cards, Storage Devices, All Operating Systems | Yes | Yes |
| MiniTool Data Recovery | Windows | Storage Devices | Yes | No |
| Disk Drill | Windows | Memory Cards, Storage Devices | Yes | No |
| EaseUS Data Recovery | Windows/Mac | Memory Cards, Storage Devices, All Operating Systems | Yes | Yes |
| Recuva | Windows | Memory Cards, Storage Devices, All Operating Systems | Yes | Yes |
| 7 Data Recovery | Windows/Mac | Memory Cards, Storage Devices, All Operating Systems | Yes | No |
| Magic Photo Recovery | Windows | Memory Cards, Storage Devices | Yes | No |
Part 3. Troubleshooting on How to Use Magic Photo Recovery
Magic Photo Recovery is designed to scan all types of storage devices to recover all deleted, formatted and damaged image files. So, if you lost some photos accidentally and now wish to recover it, this is the tool you need. It has a powerful retrieval algorithm to detect recoverable image files on your system. It can also recover images even when the drive has been formatted and repeatedly repartitioned. It works greatly for all the popular cameras and well-known image file formats. If you have met some problems when using this software, you can find the full troubleshooting as below.
It happens several times with this tool when you cannot find your camera on the list of drives ready for scanning process. In such cases, it is advisable to use a card reader to read data directly from the memory card of your camera.
While saving the recovered files, you may sometimes lose the structure of the folder. If this happens to you too, choose the 'Restore the folder structure' option. With this option, all the folders and their subfolders will be restored to exactly the same locations where they were stored before getting deleted.
After the recovery process is finished, you will find several of your files with the initial letters of the file name missing. The lost letters are replaced by the "?" character. Sometimes even other parts of the names may also get lost or replaced. To solve this problem, choose "Replace all unknown characters in filenames by" option. This will replace the "?" character with any symbol you like.
So, choose your favorite tool and keep it ready for future emergency.