Olympus digital cameras are known all across the world for their high quality images and outstanding user experience. But like all other digital cameras, the users of Olympus cameras may also remain under the constant threat of lost or corrupted data. Any malfunction of the camera can lead to a huge loss of media files like photos and videos. Although recovering lost data from camera's memory card is not considered an easy task, a professional Olympus photo recovery tool can perform powerful data recovery in such cases.
Part 1. How to Do Olympus Photo Recovery in 3 Steps
There are several data recovery applications that may boast of an outstanding data recovery process. But here we have reviewed the best of them all. iSkysoft Data Recovery for Mac (or iSkysoft Data Recovery for Windows) is an amazing tool designed intently for easy, fast and safe data recovery.
iSkysoft Olympus Photo Recovery is the ultimate solution for all the Olympus digital camera users if they have lost their valuable media because of any logical reason. The tool is highly efficient in recovering any data type from any of the internal or external hard drive or storage device. It has four recovery modes, preview option and two types of scanning modules. You can trust this tool for retrieving all the photos without any change or flaw.
Why Choose This Olympus Photo Recovery Software: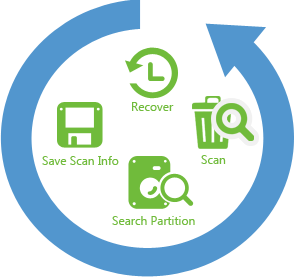 The user interface of the program is designed in a very attractive and simple way. Anyone can use this tool without any problem.
You can use its Preview option to view the files before actually restoring them to your system.
Deep Scan option of this tool is very powerful and can recover any file lost, deleted or formatted on your system.
The tool is compatible with all the external storage devices such as SD cards, memory cards, USB sticks and more. So, you can stay relaxed for Olympus photo recovery.
Step-by-Step Guide for Olympus Photo Recovery on Mac
Step 1. Download and set up the application on your Mac. Plug your Olympus camera's memory card into your Mac and run the installed program. The main interface of the program will appear on your screen when you launch it. Select the file types to recover. Then hit "Next" button.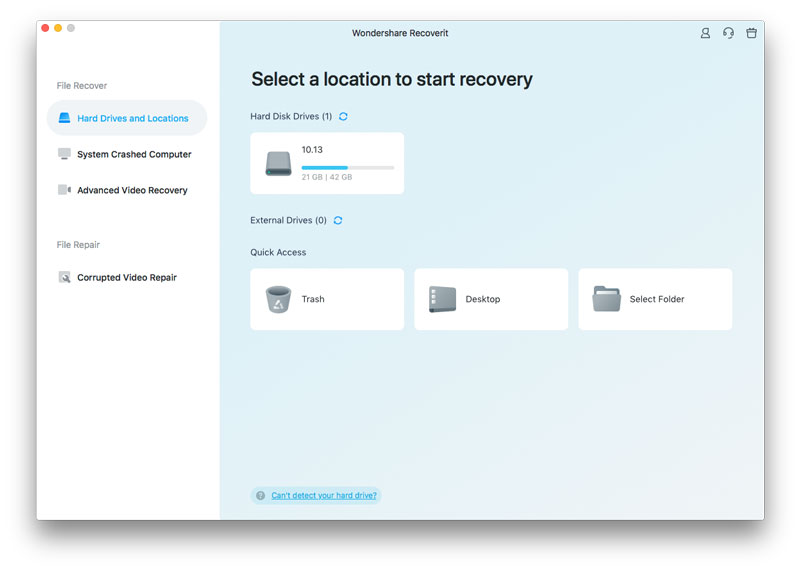 Step 2. Now from the list of logical drives that appears on your screen, choose your camera card and click on the "Start" button. If your camera card is not displayed on the list, click on the refresh icon. It will make sure that all the drives available to your system will appear on your list. You can also "Enable Deep Scan" for searching the card more thoroughly. It may take more time but results will be outstanding because it searches each and every drive deeply and extensively.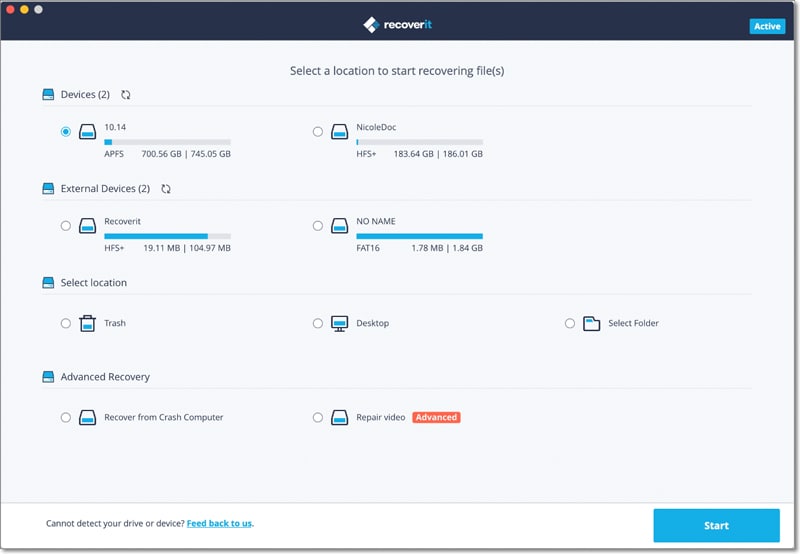 Step 3. When the scanning process is successfully completed, all the lost, deleted or formatted data from the Olympus camera card will be displayed on your program's interface. You can preview any folder for its content so that you recover only the files you actually want. After you have selected the files that you want to restore, click on the "Recover" button on the top of the screen. It will take few minutes before all the selected files will be restored to your Mac. The "Deep Scan" mode will help you recover more of your lost data.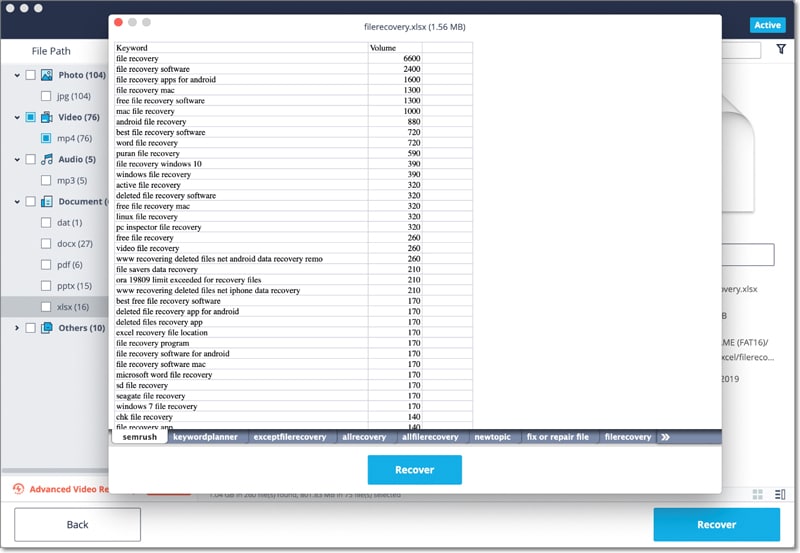 We always recommend users to save their recovered files to another drive than the one they were previously saved on. This overcomes the possibility of overwritten or permanently damaged data.
Part 2. Why Missing Olympus Photo and Movies Can be Restored?
Although it is not easy to understand the principles of data recovery, getting a clear idea of its correct operation could be very helpful. This will give you an answer for why lost or deleted photos and movies from Olympus cameras can be restored. First of all, every electronic device uses a file system which records all the files of your camera. This is called the identifying information and all the details relevant to file location, data storage and other such information are stored in it.
So, when you accidentally delete a file from your camera, only the identifying information is deleted from it technically. This means that it was not the real data that you just lost. The real data is still safe and saved on its original location. You can also say that the file only disappears from your sight but it is still somewhere stored in your memory card.
However, even if you know the file exists in your device, you cannot find it without an expert help. But professionally designed data recovery tools like Recoverit (IS) can scan your card with a special algorithm and retrieve all the lost files on the memory card like music, videos, photos and others.