Your PDF documents may contain some very important information that you never want to lose. Mostly the PDF files contain sensitive information from your work. But there are certain scenarios like accidental deletion, file corruption and others which can get you in a huge trouble. Any type of file is liable to get corrupted or deleted. Therefore, it is extremely important to ensure regular update of your crucial data. But if you have no back up of your data and your PDFs are corrupted, it is time for PDF file recovery. However, the bane of corruption may disable you to recover everything from your documents, there are some effective ways to recover PDF files which you thought were now gone forever. Below are 3 methods for PDF file recovery which will help you retrieve your lost document.
Part 1: The Simplest and Safest Way to Recover PDF File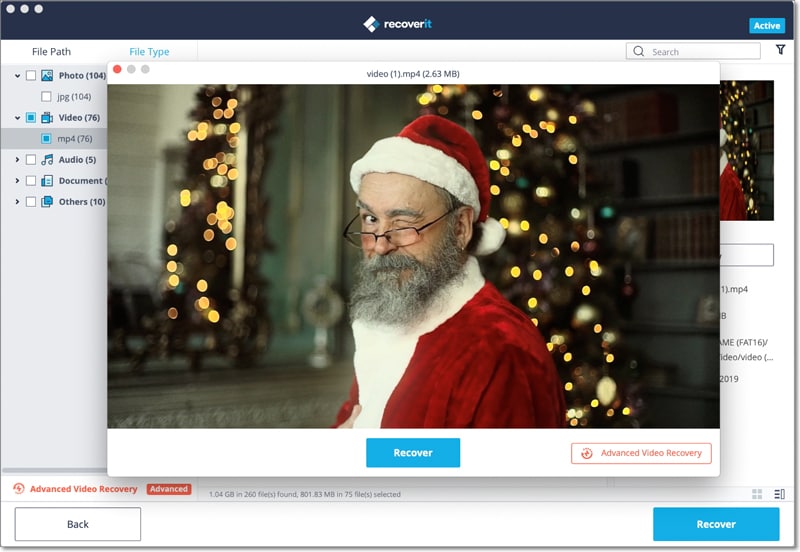 To make data recovery extremely easy and to remove the hassle of hiring professional data recovery specialists, download Recoverit for Mac (or Recoverit for Windows). It is very safe and ensure complete data recovery. It can scan, preview and recover any kind of lost data and works impressively well in virtually all data-loss scenarios. If any of your data is accidentally deleted, formatted or is not working properly, this tool is the easiest, fastest and the most secure mean of recovering it.
Why Choose This PDF File Recovery Software:
● It can recover any file like photos, music, emails, videos, documents and archive files.
● It only scans the existing-data in your drive. Because it is a read-only process, your data-will be back without having changed anything.
● It scans for data in the entire file system and thus successfully retrieves data.
● It allows powerful recovery with an easy-to-use interface.
● It offers flexible recovery settings whilst also enabling the user to have the full preview of found data.
Step-by-Step Guide to Recover PDF File
Step 1. Download and run this remarkable Recoverit (IS) for Mac on your Mac. The program cannot be installed on the original drive from where the data is lost. If it is an external storage device, connect it with your Mac. When you will launch this application, a program interface will appear on your screen with some options. Choose "Document" tab from the 6 file types and click "Next" button.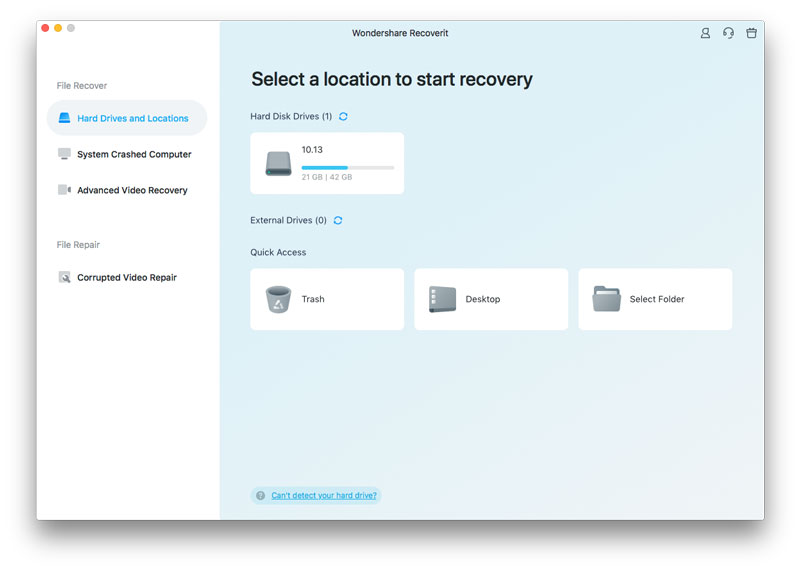 Step 2. When you select the right file type, your Mac screen will display partitions. You can select any of the partitions to begin scanning of that particular section. Click "Start" on the bottom of the window, Recoverit (IS) will start to scan your selected partition.
Step 3. The scanning may take a little longer than the other recovery modes. Wait while it is in progress. After the scanning is over, look for the file that you're looking to recover. Now, click the "Recover" button and save all the files to some other drive on your Mac or even to an external storage media.
Your lost data is recovered without any trouble. You can also recover PDF files following the same instructions.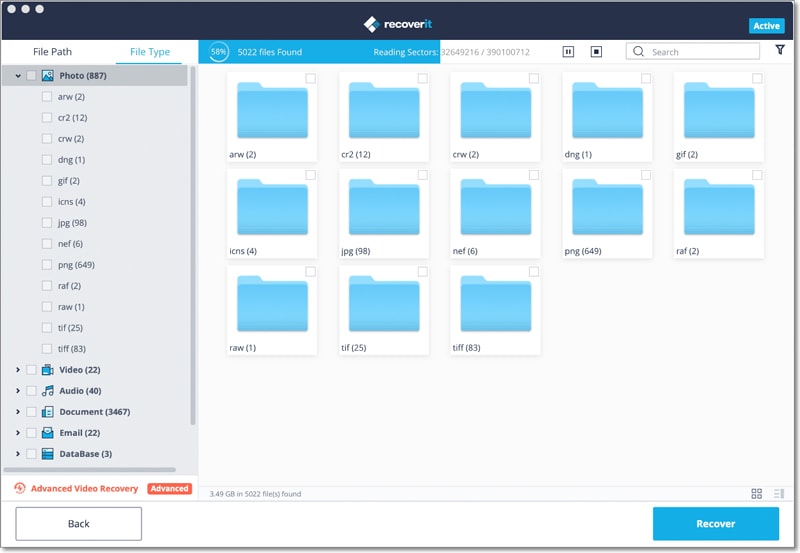 ---
Part 2: How to Recover PDF File Online
There are some online websites too where you can directly upload your corrupted PDF files to repair or recover them. Although they may not deliver same results as the downloaded apps with several features, some work quite well. One such online website is OfficeRecovery for PDF. It is a very helpful service where you can upload and recover a PDF file online easily. The newly recovered data after the recovery process is saved as a new PDF document. The downside of this application is that the free demo version may not bring satisfactory results. You can spot some paragraphs missing. To achieve outstanding and flawless recovery results, you may need to pay for the full version.
Steps to Recover PDF File Online
Step 1. Go to the home page of OfficeRecovery for PDF and upload your document there in the space specifically designed for it.
Step 2. Click on Secure Upload and Repair. Download the document which is fixed.

This is the most effectual online solution for recovering your PDF without having to download any other application.
---
Part 3: How to Recover PDF File Using Windows Backup
The other way to recover your PDF file is to restore its previous version. This could be done if you use any backup program like Windows Backup. Using it you can go back to the previous and working version of your PDF file. If you make use of Windows Backup, then follow these simple steps.
Steps to Recover PDF File Using Windows Backup
Step 1. Right click the PDF in Windows Explorer. Then, navigate to Properties > Previous Versions tab.
Step 2. Now all the previous version of the PDF that exist in your system will appear on your screen. You can open and check all those copies to find out the one which is the most appropriate among them.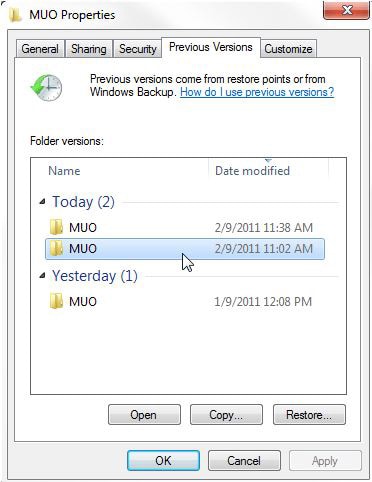 Step 3. When you have selected the file, click on the Restore button to recover those files again. It will efficiently bring back the lost files on your system.