It can be very frustrating to lose data from your hard drive, especially when it is purely accidental. Deleting photos from your drive mistakenly is even more (if not equally) disheartening. But don't beat yourself up too much about it because with every problem comes a solution, and this issue is no different. There are various software out there that can not only locate your deleted photos, but also recover deleted photos from hard drive with a high success rate. All you need is a computer and a little bit of patience as it can be a lengthy process to locate all deleted files on the hard drive.
Part 1. How to Recover Deleted Photos from Hard Drive
There is an excellent software by the name iSkysoft Data Recovery for Mac (or iSkysoft Data Recovery for Windows) that can do the job for you. It can recover your deleted photos, and even other documents and files you may have misplaced. It is an effective, user friendly software that is safe to use and can scan your drive thoroughly without causing it any damage. It also comes with an option of "Deep Scan", with which you can augment the success rate of your data recovery by ensuring a complete scan of all possibly missing files.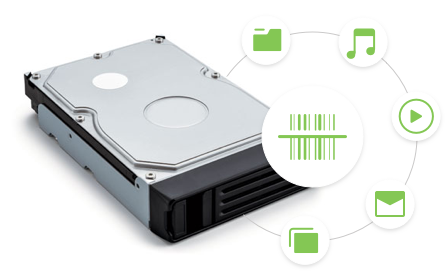 Step-by-Step Guide to Recover Deleted Photos from Hard Drive
Step 1

Download Hard Drive Deleted Photo Recovery Software

The software is available easily online. Download it on Mac computer, once installed, run Recoverit (IS) for Mac. You should be greeted with the following dialog box. Select "Photo" tab according to your request and click "Next" button. This lets you recover the lost data through accidental deletion via the Command + Delete option, corrupted files, or an emptied Trash bin.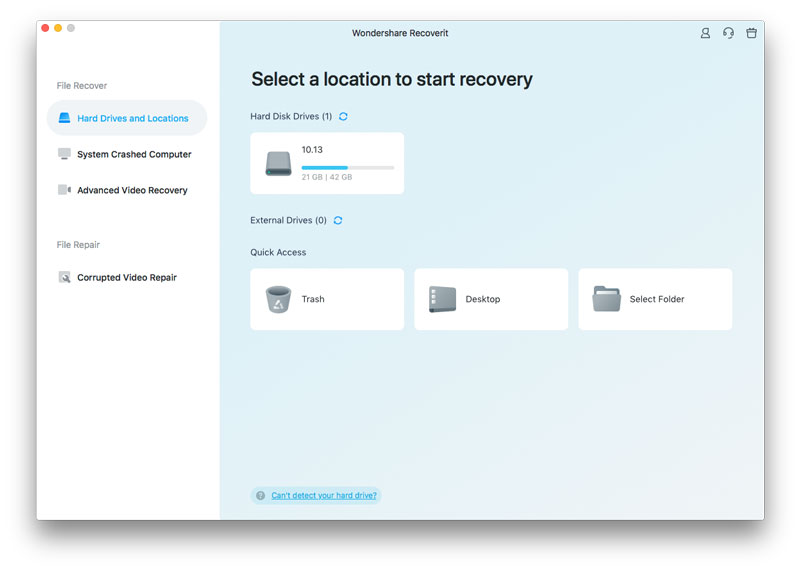 Step 2

Select Drive to Scan

Select the drive where you've lost your files, then click "Start". If your drive isn't appearing on the list of external drives, click "Refresh" icon – it should come up. This step will scan the drive for deleted/corrupted files. When scanning is completed, a preview will appear of the files found, along with their relative health, that is, the probability of them being restored, labelled "Good", "Poor" or "Bad".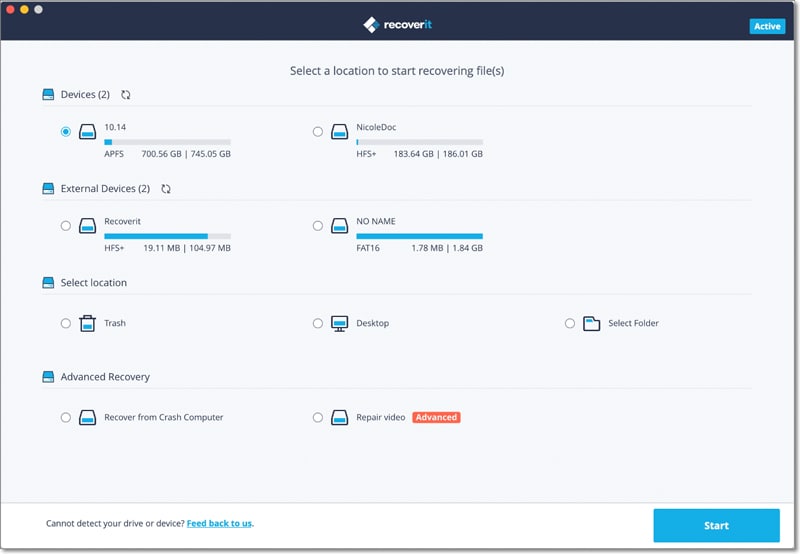 Step 3

Recover Deleted Photos from Hard Drive

Choose whatever files you wish to recover, and click "Recover". When prompted about the destination drive you want to recover the files to, we recommend choosing a different drive than the one you lost the files from.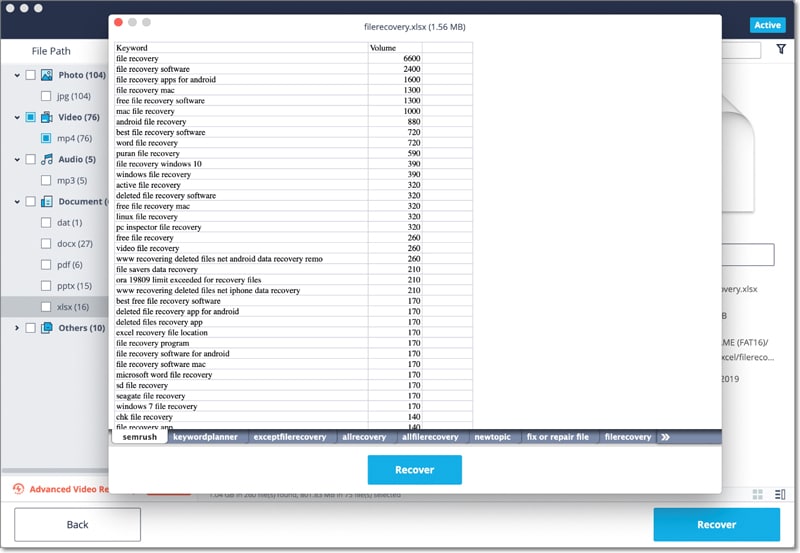 Here are some tips to using Recoverit (IS) to recover your deleted photos in a more efficient manner:
Since you're specifically looking for deleted photos, you can scan for the specific .jpg or .png (etc.) file type.
If iSkysoft Photo Recovery doesn't manage to locate your missing file, you can also opt for the "Deep Scan" option, which takes longer, but is sure to return some results.
If the scan process is taking too long, you can save your scan progress to continue at some other time.
The validity and preview attributes greatly increase ease of access to the software so even the most basic of users don't encounter any difficulties when using Recoverit (IS) for Mac.
Part 2. Why Could Deleted Photos Be Recovered from Hard Drive?
When photos or any files are deleted from your computer, they aren't completely erased and continue existing on your drive. Even when you empty your Recycle Bin or Trash, they can still be recovered with a fairly high success rate. But why are files recoverable?
Operating systems keep track of your files through "pointers" which tells the system where the data begins and ends. When the file is erased, the system will remove the pointer and mark the sector as free space. Until that free space is overwritten, any file recovery software can scan the drive and restore your photos.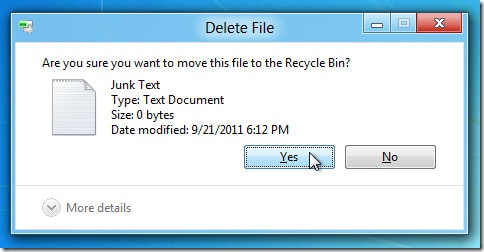 To optimise speed and performance, Windows and other operating systems don't actually delete a file's contents when it is erased; they simply delete the file's pointer.
It should be noted that Solid State Drives operate differently. In an SSD, files are removed immediately and cannot be recovered.