We've all undergone that incredibly frustrating situation where our data goes missing. We either accidentally delete it or remove it with the best of intentions only to later realize that we have eliminated very important data. We wring our hands in despair as we try to find a way around this aggravating situation. Worry no more because where there's a will, there's a way, and you should believe no less when it comes to recovering photos that have been removed from our hard drive. Here are some software to recover photos from hard drive free. Yes, no strings attached. You just need a little bit of time and patience, and a computer to recover the photographs on.
Top 10 Free Software to Recover Photos from Hard Drive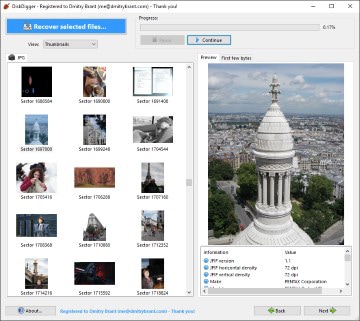 DiskDigger can undelete and restore files from not only your hard drive, but your memory cards and flash drives as well. It doesn't matter whether you accidentally deleted the file or just want to check up on ancient cryptic files: DiskDigger can cater to a wide range of problems. You can undelete files from FAT, NTFS and exFAT partitions. You can also scan virtual disk images and can scan from a specific location on the disk. During preview, the first 4K bytes of the file are shown as a hex dump.
Pros:
It comes with a deep scan option.
It can bypass the Windows file system drivers.
It can scan reformatted, poorly formatted, or wiped disks.
Cons:
Recovered pictures may be restored as smaller, less clear versions.
The quality of the restored pictures may be compromised (they can go down from 24 megapixels to less than 2 megapixels).
For Mac and Windows, the knight in shining armor is iSkysoft Data Recovery for Mac (iSkysoft Data Recovery for Windows). Packed with four different modes that can be used depending on whether you want to scan a partition (Partition Recovery) or when you have no idea what went wrong and you'd like to pose a question and make iSkysoft do the rest of the work (Wizard Mode Recovery), Recoverit (IS) can recover images, audio, videos, documents, archives and emails from computers, MP3 players, flash drives, and digital cameras.
Why Choose This Software to Recover Photos from Hard Drive:
User friendly interface
Comes with a Deep Scan option
Displays validity attribute of each file as well
Preview feature allows you to preview which files have been found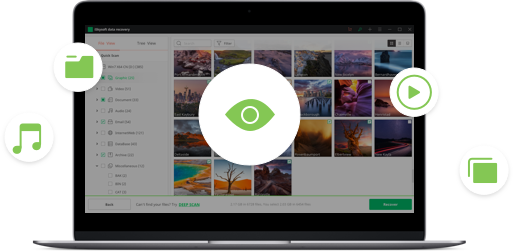 Step-By-Step Guide to Recover Photos from Hard Drive on Mac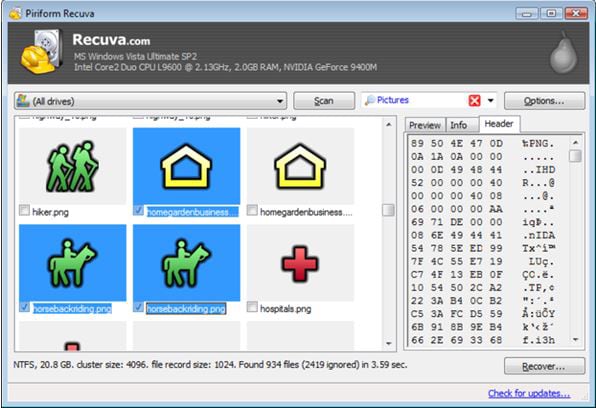 Recuva can recover audio, video, images, documents, and emails. You can also recover files from damaged disks and if you're unsatisfied with the scan results, you can opt for a deep scan as well. What's more, you can make sure that files you want to permanently delete are permanently gone with Recuva.
Pros:
Easy to use and effective
Superior file recovery mode
Secure overwrite features
Cons:
Not as effective as alternatives you can purchase
May wrongly label existing files as unrecoverable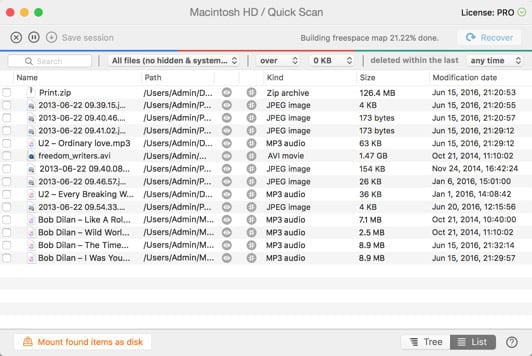 For Mac OS X users, Disk Drill is effective in recovering critical business documents, audio, video and image files. You can scan external and internal drives, and can scan formatted drives as well. You can create backups of data scanned, and can pause and resume scans of drives at later times.
Pros:
Allows filtering of data
Preview and deep scan options available
Retains original file and folder names
Cons:
Takes long to scan drives
Have to restart computer after installation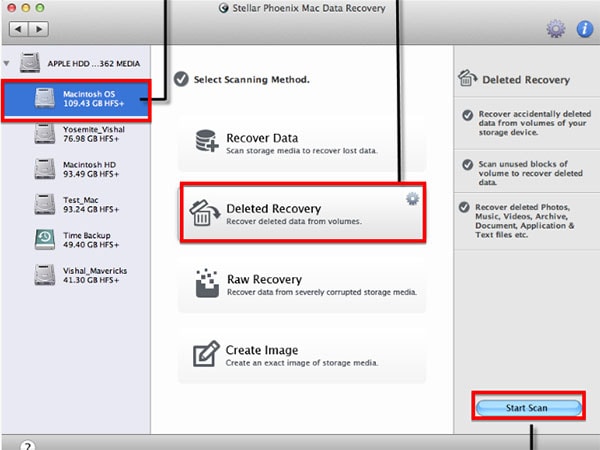 This is a trustworthy product that recovers photos, songs and videos after accidental deletion. It can search for deleted, inaccessible or missing data on file systems like FAT, ExFAT, and NTFS file systems. It also has advanced scanning algorithms.
Pros:
Can search for any file type
Risk-free
Can pause and resume scan progress
Cons:
Can be a little confusing to use for beginners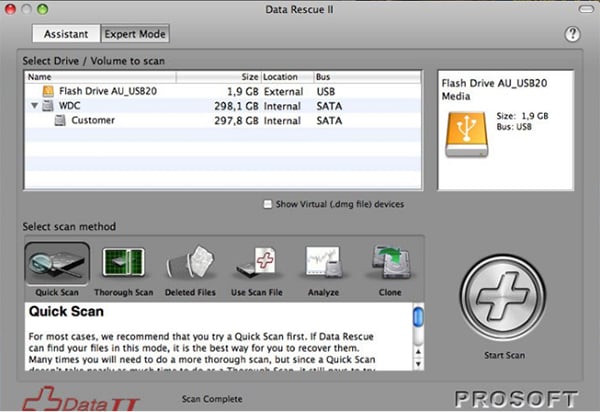 This can be used to recover data from your Mac hard drive. It can restore videos and pictures and works on both external and storage devices. It has the unique feature of being both effective and efficient.
Pros:
Can recover almost any file type
Fully featured
Efficient and effective
Backup feature available to safeguard your drive before the recovery process
Cons:
No access to unlimited feature without paying a hefty sum of money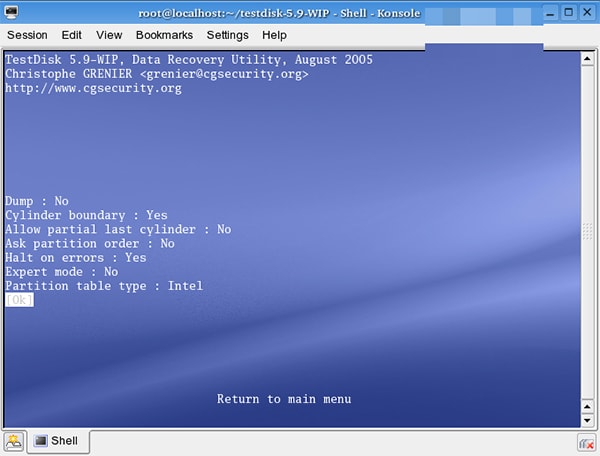 This tool is very powerful and can recover lost or corrupt partitions. It also assists in making non-bootable disks bootable again. You have the options of rebuilding the NTFS boot sector, copying files from erased partitions and undeleting files. It is most suited for data lost due to crashing problems, human errors or malware. However, it should be noted that Test Disk is not for beginner users. The interface can be difficult to understand and can confound a lot of amateurs.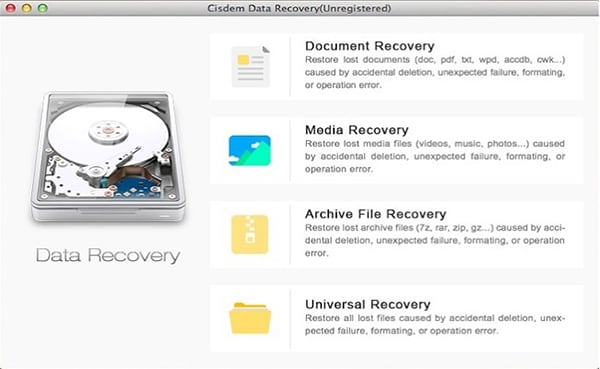 This is a perfect choice for SD data recovery. It can restore more than 200 file formats and requires three steps to restore data. With high HDD and SSD speeds, it surpasses its competitors and can be used for light scans and recoveries.
Pros:
High SSD and HDD speeds
Quick and easy to use
Cons:
Low success rate – recommended only for light data recovery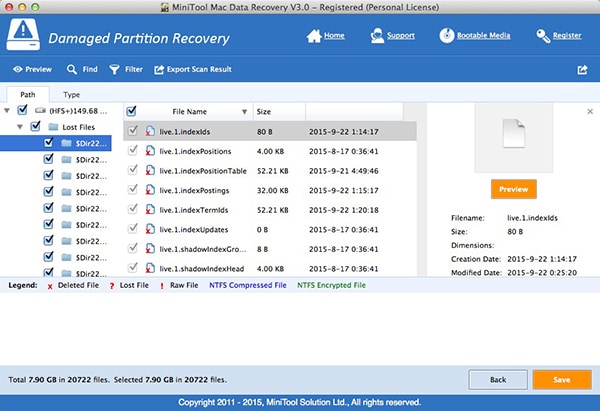 MiniTool has very fast scan speeds with a user friendly interface. It can be used particularly for restoring documents and photos. Free usage comes with a limit of around 1 GB, but with payment, you can access unlimited data recovery.
Pros:
Fast scan speeds
Efficient
Cons:
Inefficient at recovering videos and music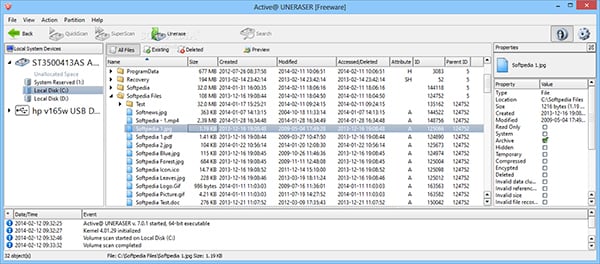 This is a free recovery tool that is available for DOS and Windows. You can restore your files, images and photos from platforms as diverse as disk images and damaged RAIDS, and volumes and partitions. You can also recover data that has been accidentally deleted from HDD, SSD, USB and SD media.
Pros:
Supports long file names and Master Boot Record backups
Includes a disk imaging tool
Cons:
Can't display track names of recovered music files
Some interface features may be hard to locate