Accidentally clicking "Delete" when you meant to zoom in or swipe left: it has happened to the best of us, and has caused a great deal of frustration. There are also times when we decide that it is time to clear up some space in our data storage devices, and begin doing so by deleting most of our "outdated" or less flattering pictures. Then we end up regretting not having kept a single memory of those high-school or college days. However, there isn't much to worry about when you wipe a photograph off your camera or phone's memory card. There are ways to recover photos from Micro SD Card, and they are usually fail-proof.
Part 1. How to Recover Photos from Micro SD Card
Photo recovery from an SD card requires a computer, an Internet connection and a little bit of your time. The software that will be used goes by the name iSkysoft Data Recovery for Mac (or iSkysoft Data Recovery for Windows). With Recoverit (IS) for Mac, you can recover not only photographs, but also videos, music, documents, etc.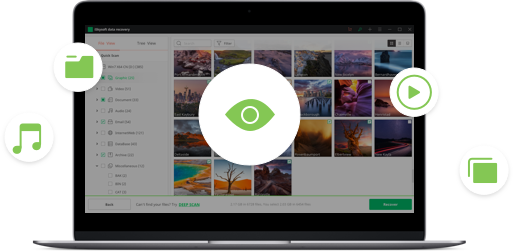 Step-by-Step Guide to Recover Photos from Micro SD Card
Step 1

Download Micro SD Card Photo Recovery Software

Get this Recoverit (IS) software online for free. Run the iSkysoft Micro SD Card Photo Recovery Software on your Mac computer. The following window will come up. Select the type of file you want to recover from micro SD card, in this situation, you can choose "Photo" tab and hit the "Next" button.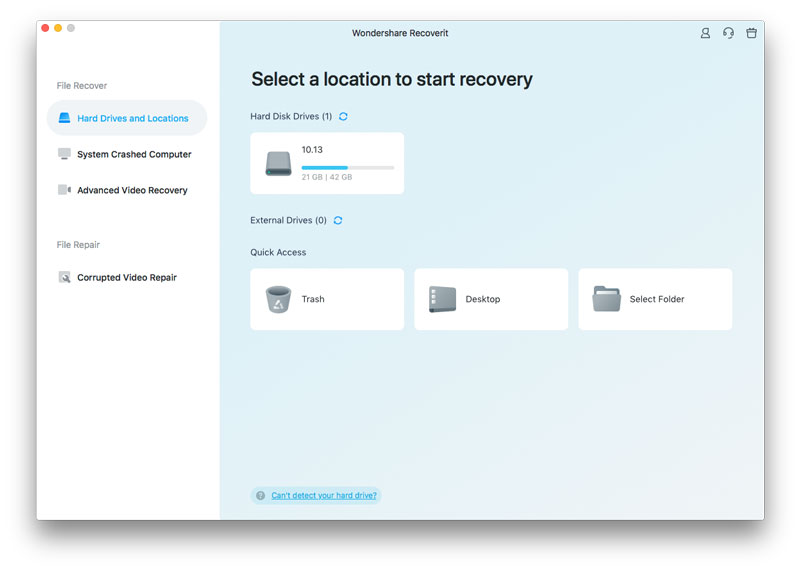 Step 2

Search for Deleted Photos

Select whatever drive you have lost your files from. Suppose you want to scan your micro SD card, find and select it, then click on "Start" at the bottom right corner of the window. (If your drive is not in the list, click on the "Refresh" icon on the right of the "External Removable Device", it should come up.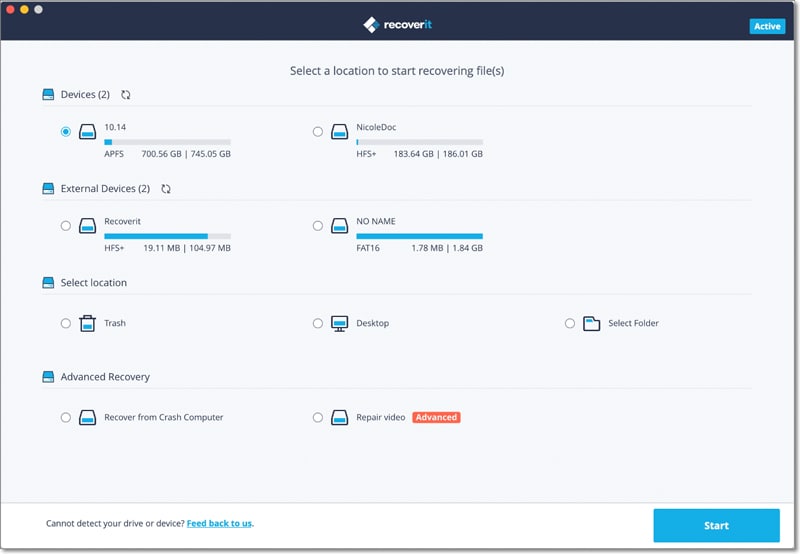 Step 3

Recover Photos from Micro SD Card

After scanning is completed, a window will come up displaying all files that can be previewed before attempting to recover them. The health of each file is also displayed, ranging from "Good" to "Poor" to "Bad" (the last of which may not be recoverable). Select whichever files you would like to recover; the folders on the left can be clicked to display the files in each subfolder. After selecting them, click on the "Recover" button at the bottom to save the chosen files to a specified location (preferably not to the drive you initially lost the files from).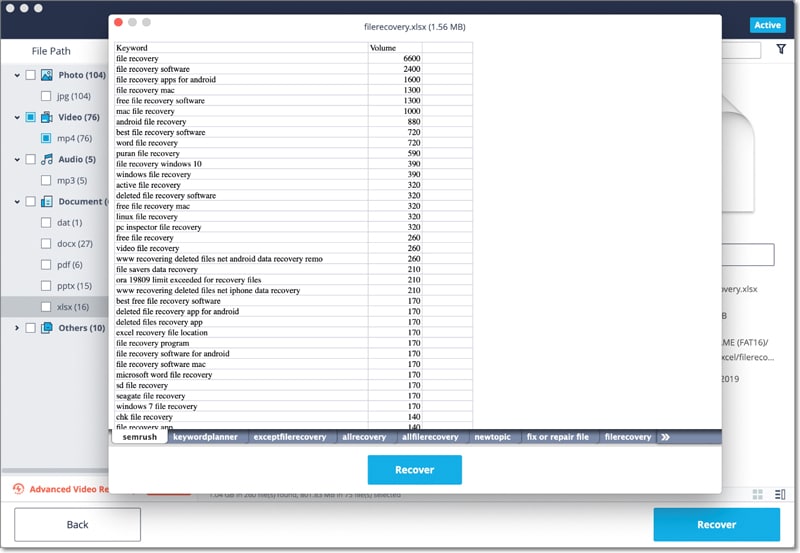 Part 2. Full Tips on How to Take Care of SD Card
We do believe that a well-cared for SD card doesn't hurt; a micro SD card is at its zenith when it is treated properly and is not prone to damage, either externally via physical carelessness or internally via viruses or other malicious software. Since the topic at hand deals with recovering photos successfully, here are some tricks to maintaining an SD card and having better marginal chances of successfully recovering data.
1. Stop taking pictures as soon as you encounter a warning sign. If you see any sort of error message regarding the memory card, there are still chances of getting your old photos back if you stop using the card immediately.
2. Don't switch cards between cameras or phones. This can corrupt images and files and may cause the device itself to malfunction.
3. Delete pictures on your computer, not in your camera. If done in the camera, this can impact the life of your SD card. Instead, transfer the files to your computer and delete the files in one cycle, instead of deleting multiple files over several cycles.
4. You know that "Safely Remove Hardware" option on your computer? Make use of it. Disconnecting the device without ejecting it properly has been known to cause damage (sometimes even permanent) to both the card and the device.
5. Speaking of safe removal, make sure you switch your camera off before ejecting the memory card. When it comes to phones, there is usually an option of "Unmount SD card" (or something similar) under "SD card and phone storage". Tap on that before removing the card.
6. Don't overburden your SD cards by filling it to the brim with pictures and other files. Try to keep at least one-third of the space free. If you feel that this is asking for too much, get multiple SD cards instead of relying on just the one. This also reduces the risk of losing all your files from that one card you were entirely dependent on!
7. Constantly back up your work. Accidents happen because they weren't planned, so it is better to be prepared rather than regretful.
8. Be sensible! This means keeping your SD card away from extreme temperatures and water, and not causing any physical damage to it (bending it, puncturing it, etc.)
Therefore, SD card data recovery is give and take; you need to hold up your end of the deal by taking care of it, and it will not let you down when you are trying to recover lost data!