Hard drives can be enigmas for amateur computer users, and they are even more of a mystery once data has been lost from them. Whether through sheer accident or an intense moment of dislike, we do hate it when an ancient yet treasured photo goes missing from our computer. This is especially true for the laymen out there; a computer engineer can type up a bunch of algorithms and complete hard drive photo recovery in no time (or so we'd like to believe). But there isn't much to worry about: with easily available recovery software out there, restoring that valuable photograph is now just a few clicks away.
Part 1. The Best Method for Hard Drive Photo Recovery
Mac users have always found themselves to be at a bit of an advantage when it comes to computer performance and efficiency. This time is no different. iSkysoft Data Recovery for Mac (or iSkysoft Data Recovery for Windows) software promises the safe and quick restoral of photos that have gone AWOL from your hard drive. What's more, it doesn't just cater to the hard drive, and it isn't limited to the restoration of photos only.
Why Choose This Software to Recover Deleted Photos from Micro SD Card:
It can recover images, videos, audio files, documents, archives and emails.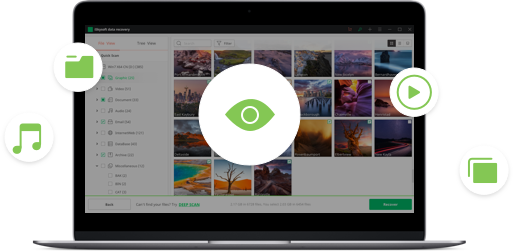 It can recover photos from Mac computers, MP3 players, digital cameras, memory cards, flash drives, and of course, hard drives.
It is an easy and effective solution to your frustrating data loss problems.
It is risk-free in that it only scans data that already exists on your system without altering other files and folders.
Step-by-Step Guide to Do Hard Drive Photo Recovery:
Step 1

Download Hard Drive Photo Recovery Software

Download, install and run Recoverit (IS). When you run it, you'll be greeted with the following dialog boxs. Choose the "Photo" option as you want to recover your photos on Hard Drive. Then click "Next".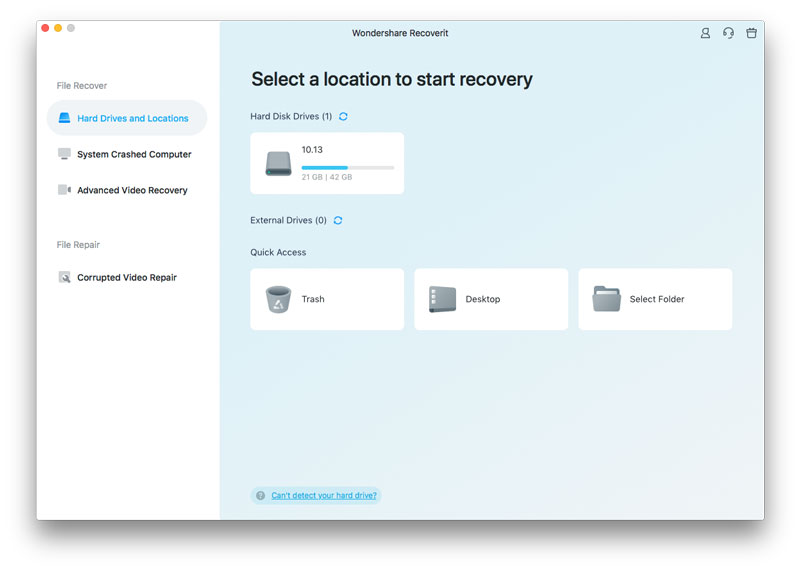 Step 2

Find Lost Photos

Click on the drive you lost the photo from, and click "Start". If your drive is not visible, click on the refresh icon. Recoverit (IS) will now scan the drive. After scanning is complete, you'll be shown a preview of the files found.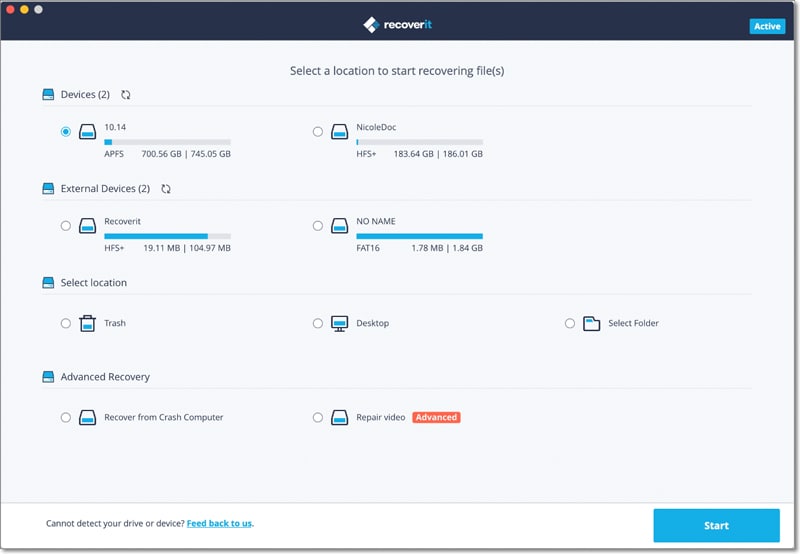 Step 3

Hard Drive Photo Recovery

Click on whatever file you want to restore, and click "Recover". Choose the location you want the restored file to be saved to (preferably not the path you initially lost the file from). The photo has been restored successfully!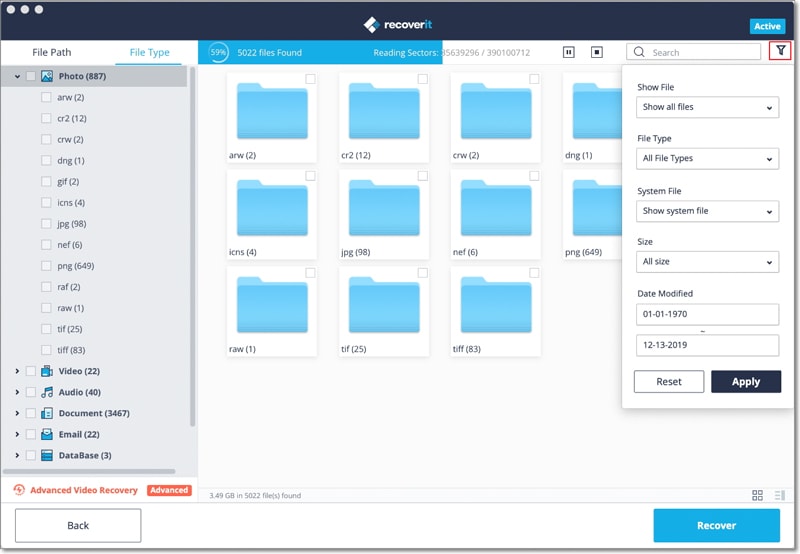 iSkysoft Hard Drive Photo Recovery Tool also comes with a preview of all scanned files. The Validity attribute for each file is also mentioned, which shows the health of each file and whether or not it can be restored wholly. You can scan for specific files, so if you're looking for a photo, just click on "Photo" and Recoverit (IS) will only scan for missing image files instead of wasting your time scanning the drive for archives, documents and whatnot.
Part 2. 6 Possible Causes for Hard Drive Photos Loss
What causes hard drive photo loss? Here are six possible reasons for this devastating occurrence.
We've probably heard this several times, but this is the leading cause of most data loss. The most frustrating thing is that it is easily resolvable, but requires endurance on our part, and constant updates of the antivirus software we've chosen. Viruses can also misuse your internet connection, tamper with operational software and certainly damages stored data. Don't be lazy about downloading or purchasing and updating your antivirus programs. They should be on the top of your priority list.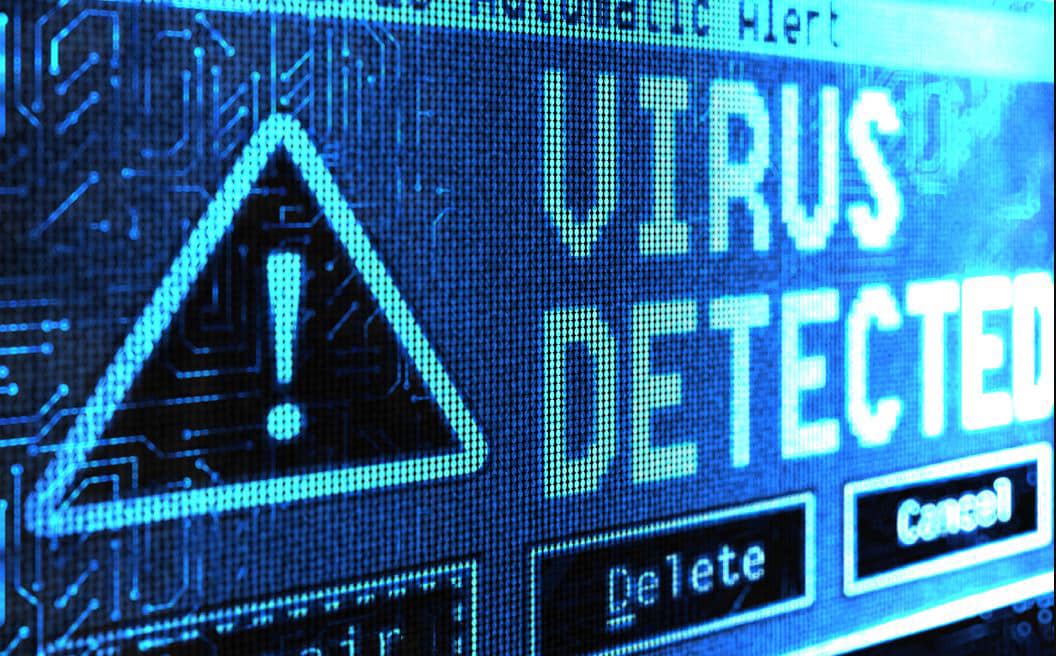 60 percent of hard drive crashes are because of some mechanical problem, whilst the other 40 percent is due to improper use. While it is easy to blame the outdated nature of the drive, hard drive failures also result from human carelessness: overheating, exposure to magnetic fields, or simply dropping it can cause considerable damage. Internal hard drive failures include corrupted files or software (this could also be due to virus infections), or carelessness in handling or installing software on the user's part.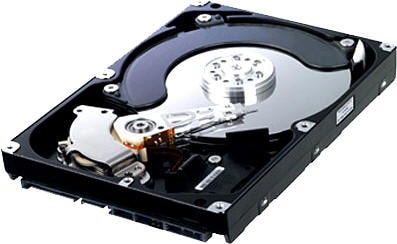 It is bad enough losing the long document you painstakingly typed out due to a power surge, but this can adversely affect your hard drive as well. Sudden voltage changes can damage multiple computer parts. Keep regular backups of your data to avoid situations where you are left wringing your hands only because the electricity decided to go AWOL at the worst of times. By the way, shutting your computer down inappropriately can have the same damaging effects as a power failure. Make sure you go through every step before turning your computer off, no matter how long it takes. It is worth the wait.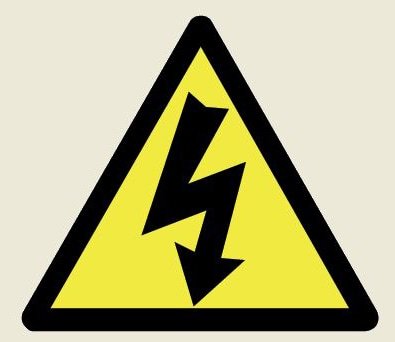 We love to think of ourselves as imperfect beings, but we shouldn't be giving ourselves as much leverage with respect to computers and other machines. Computers require next-to perfect behaviour and handling, so instead of suffering through accidental deletions, incorrect system shutdowns, and improper unplugging of external hardware, why not just create backups of our data? Do create backups in multiple storage devices (spread the risk of data loss). Being more careful won't hurt either.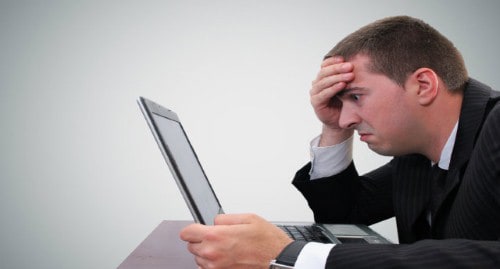 Hurricanes, floods, earthquakes; Mother Nature can strike in unexpected ways to show us mere mortals that we never know what to expect when! However, the natural disaster can even be relatively minor incidents like a lightning strike or a stronger gust of wind than usual that mess with your electric cables, resulting in the inevitable power outage. And we've already discussed what a horror show that one can be! Constant backups are a must in both situations.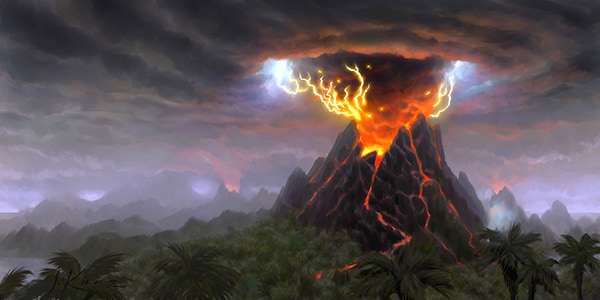 Statistics point to the astoundingly large number of computer and laptop thefts – a laptop is stolen every 50 seconds. Therefore, don't rule this out as a possible way to not only lose your device, but also every last bit of information you had stored in it. Just like you wouldn't leave a stack of money lying around, you shouldn't be willing to leave your laptop unattended. If your laptop has super confidential information stored in it, we recommend using full-disk encryption to erase all data on it from a remote location. Again (and this point can't be emphasised enough), keep creating backups for your information. Schedule the backups if you have to; just make sure you do them regularly.