When working on a spreadsheet in Microsoft Excel, the last thing you need to be afraid is for the document to suddenly vanish. We all know just how much input it takes to come up with a complete Excel spreadsheet. Yet, losing Excel documents is a lot common than expected. The good news is that you can be able to recover a lost Excel document easily using the Windows program itself. But most of the time this process is entirely too complicated for most people. If you would rather not spend too much time trying to do excel document recovery, there are several options for you. The most effective is to use an Excel document recovery software. This article will provide you with the best 5. That way you can get your lost document back and easily complete your spreadsheet.
Top 6 Excel Document Recovery Software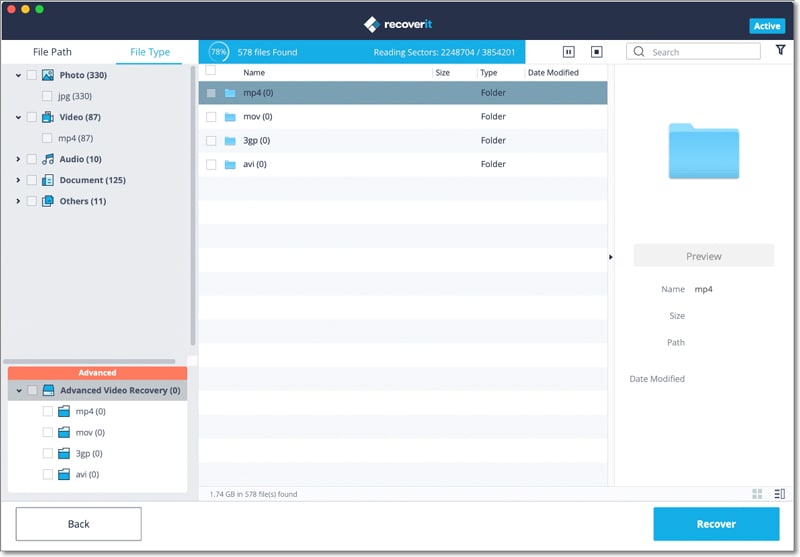 By far, the very best Data Recovery software is Recoverit (IS) for Mac (or Recoverit (IS)). Available for both Mac and Windows, this program is designed to help you easily and very quickly recover data from a corrupt Excel document. It is also more than just a data recovery tool, some of the more specialized features that make it the best include the following.
Why Choose iSkysoft Excel Document Recovery Software:
● Despite the fact that it is a highly capable data recovery tool with numerous advanced features, the software remains easy to use and with a user-friendly interface that makes it the ideal program to use even if you have never used similar programs before. You don't need to be tech-savvy to use it.
● The program is highly useful when you want to recover almost all types of data. You can use it to recover other types of data including photos, videos, emails and many more.
● You can use it to recover data that has been lost due to accidental deletion, formatting, virus infection, unexpected power outages, improper operations and even a software crash.
● None of the other data on your computer will be at risk. The program utilizes a read-only process so no data on your drive will be lost as a result of using this program.
---
2# Online File Repair Service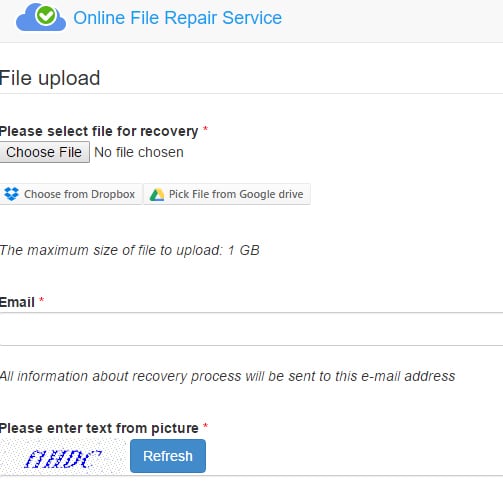 This is an online service that will work very well to repair a damaged Excel worksheet. By analyzing the contents of the spreadsheet, this online tool is able to identify and recover the missing data. It does so by completing an analysis of the internal data structure of the damaged files, making use of several MS Excel repair algorithms. This means that the results are always desirable and very well as the service promises to do everything possible to recover the missing data. It works to recover excel files of all versions from Microsoft Excel 98 through to Microsoft Excel 2013. It will recover cell data, table styles, cell formatting, fonts, sheets and pages, cell width and height and even formulas among many others.
Pros:
● It is an online service. Therefore, you won't have to download any software to your computer.
● It is useful in the recovery of a lot of the data on your device.
● The recovery success rate is very high.
Cons:
● It is not compatible with Excel 2016. ● It can fail to recover certain aspects of the document including print settings and conditional formatting.
---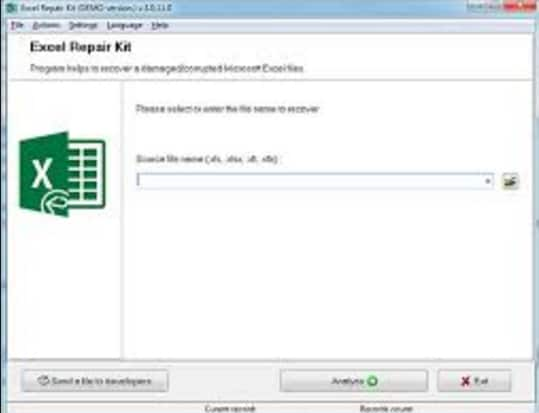 This is another Excel repair tool that is quite handy when you want to recover lost data on your worksheet. But unlike the first one we saw, this isn't an online repair tool, you have to download the Excel repair kit and then use it to recover your lost data. The program utilizes the same algorithm based recovery system but also comes with a number of unique characteristics that have made it one of the best in the business. Above all, the program is aimed at making it very easy for you to recover you lost data. It will restore a number of key Excel functions such as cell data, links, cell formatting and so much more.
Pros:
● It is ultrafast in its recovery of data from damaged files.
● Despite the fact that you have to download it, the program is lightweight.
● It also comes with a self-explanatory and very easy to use interface. You can therefore use it even if you have never used a program of its kind before.
Cons:
● The free version is limited incapability and may not help you recover much of your document.
● As compared to other recovery programs, it doesn't recover a lot of your documents formatting.
---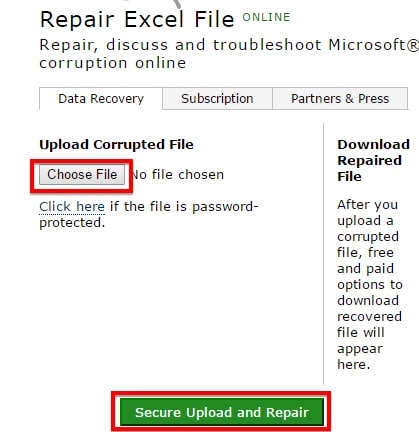 This is another online excel repair service whose main advantage is that it is very easy to use. From the moment you arrive at the service's home page you will see a button to upload the corrupted file. You can even repair a file that is password protected. Once you have uploaded the corrupted file, the program will proceed to repair the file automatically. Once the file has been repaired, the recovered data will be saved on a new Excel Spreadsheet that you can just go ahead and save.
Pros:
● It is very easy to use and data recovery is very fast.
● It can be used to recover data from damaged password-protected Excel file.
Cons:
● It will not work on documents that cannot be opened in Excel and display some form of error when opening.
● It will not work with Excel 2016.
---
5# Excel Repair Tool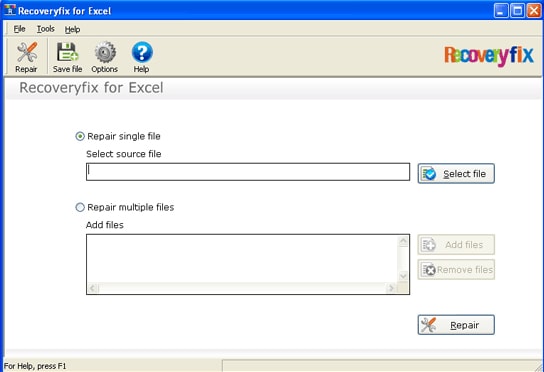 This Excel repair tool is one of the most widely used. It is also highly effective in the recovery of lost data from a damages Excel file. But one of the biggest advantages of using this program is that it can be used to recover data completely while maintaining the original formatting. It recovers nearly everything including Unicode characters, OLE objects, URLs, headers and footnotes among many others. It is a paid software but there is an evaluation free copy that you can download to test drive the software before purchase.
Pros:
● It is highly functional, recovering data even other software of its kind cannot.
● The program can recover your file with the original formatting intact.
● With many great customer reviews, the program promises great service.
Cons:
● Not fast.
---
6# Kernel for Excel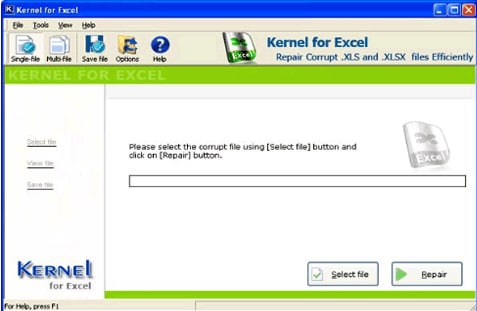 Kernel for Excel is another powerful program that works very well in recovery of damaged Excel files. It is a fast and reliable alternative that is easy to use. To use the program, you will have to download and install it to your computer. The program is very useful in that it recovers all aspects of your damaged Excel document regardless of how the document got damaged in the first place. If you cannot read the file or you lost the password and now can't access it, Kernel for Excel will effectively help you gain access to the damaged file and easily recover all of your data complete with its formatting intact.
Pros:
● It is highly effective in helping you gain access to even the most inaccessible Excel document. ● It is compatible with all versions of Excel including Excel 2016.
● All of the data recovered will be retain the original formatting.
Cons:
● Its features are limited.