Data loss can happen at any time under any circumstances, most of the time not your fault at all. This is why backups are emphasized for those of us who constantly deal with data. But at the same time it doesn't hurt to have a backup plan, a free data recovery software for Windows that you can use to get back your missing data. There are very many data recovery programs in the market, most of them effective, some of them even free. In this article we are going to be focusing on the free data recovery programs for Windows. Let's jump right into it.
Top 10 Free Data Recovery Software for Windows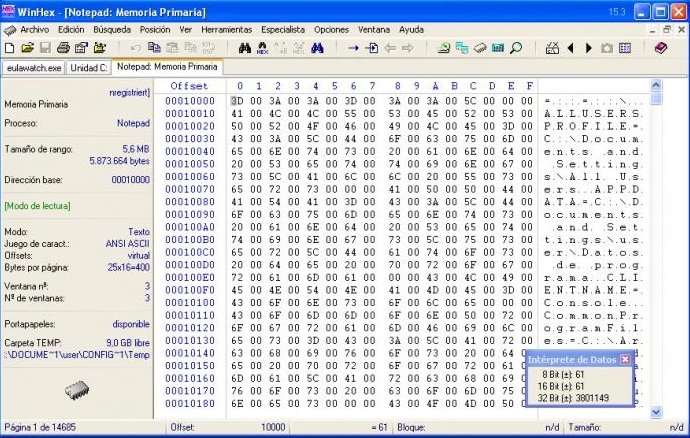 This program is more than just a data recovery program. It is also a hexadecimal editor with computer forensics capabilities and even allows for low level data processing. It also provides IT security services. It is an advanced solution that although can be used to recover missing data is not ideal for the beginner with no knowledge of how to operate it.
Pros:
It supports NTFS and FAT among other file formats.
Can be effective in data recovery.
Cons:
It is not very easy to use, a little bit complicated to maneuver.
User reviews are few and far between and most of them not very good.
Recoverit (IS) for Windows is one of the best data recovery programs you will find anywhere, this program perfectly combines ease of use and efficiency, to provide you with an all-round solution that will have you recovering your data in no time.
Key Features of Recoverit (IS):
This program is completely safe to use. All the data on the drive and your device as a whole will be recovered intact and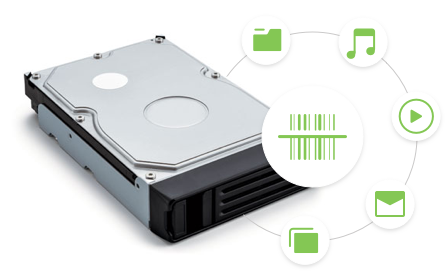 Because it utilizes a read-only system, none of the data on other undamaged partitions will be damaged in any way.
It is very easy to use, you will not be spending too much time trying to figure out which button to click.
It comes with a preview feature that allows you to view the files before recovery.
Step-By-Step Guide to Recover Lost Data on Windows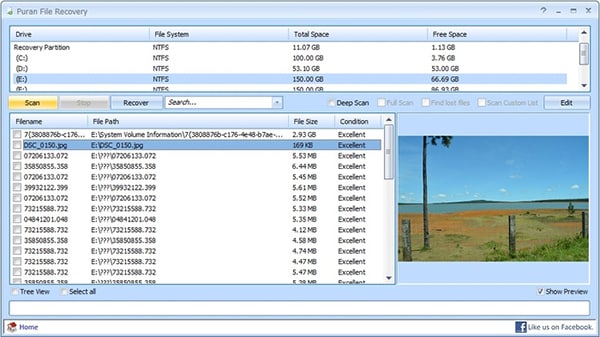 This is a free program that can help users restore deleted files on their Windows system. It is a great solution if you are looking for a program that will easily scan the drives on your computer and find the missing files very quickly. The user-interface is very easy to navigate even for a beginner and you can easily find the restored files because the program automatically saves them for you.
Pros:
It is quick and efficient.
Can be used to recover up to 50 different file types including music, photos, videos and documents among others.
Can restore files to their original folders.
Cons:
Lacks a credible preview feature; some of the files could not be previewed.
It failed to recover certain large files.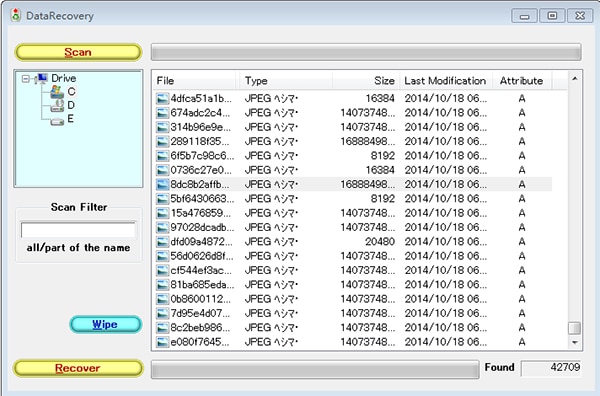 This is a simple data recovery tool that supports FAT12, FAT16, FAT32 and NTFS. It is easy to use and quite effective in data recovery and can be used to recover a whole host of file types including videos and pictures. It also comes with a function that allows the user to recover multiple files.
Pros:
It is effective in data recovery.
Allows for the recovery of multiple files.
Cons:
It lacks a preview function.
There are almost no user reviews of the program so it lacks credibility.